WWW.77777.co.uk
---
SAILING 2015
Each Autumn a number of yachts compete in the hire boat sailing regatta on Barton Broad. Over 30 yachts can take part in this event which includes a series of races in the beautiful surroundings of Barton Broad and a programme of social events covering 3 evenings, culminating in the Regatta dinner and prize-giving.
Racing
The regatta is a long established and highly popular event, providing the opportunity for competitive sailing and great company. Participants require a reasonable level of sailing ability, with confidence to handle a yacht in company with others.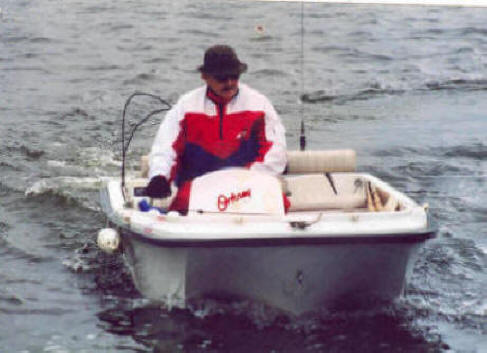 My interest is the chance to get a break from everything else and this is brilliant for the photo's which follow and my love of small boats and the opportunity to help (rescue!) the friends who take part.
I have taken my little boat on to the broads every year for over 35 years.
There are a number of people who take part each year and now there are places available for new members of this group as unfortunately some of us get older and become unable to continue so some new young (or old) competitors will be more than welcome so please use the link below and register your interest!
Most of the boats this year were provided by Eastwood Whelpton Ltd - Upton - Norfolk Broads - UK and some by Martham Boats
The regatta is sponsored by Waterways Holidays.
---
Next - if you would like a copy of any of the pictures - Right click and get the file name from properties - for example DSCF1234.jpg - Then e-mail me and I will send you a copy of the original file (Each one is approx 2.5mb so will only get 2 files per e-mail but I will send as many as you request) The Web pictures are much smaller so that the pages will display reasonably quickly
AND any pictures you have, can be e-mailed, and will be shown on this page
- Please keep the e-mails to less than 20mb total size - Send to
Paul @ 77777.co.uk
End of August thro' to start of October -
Information Pictures until the boats are on the broad - >
Mid August - cold and windy !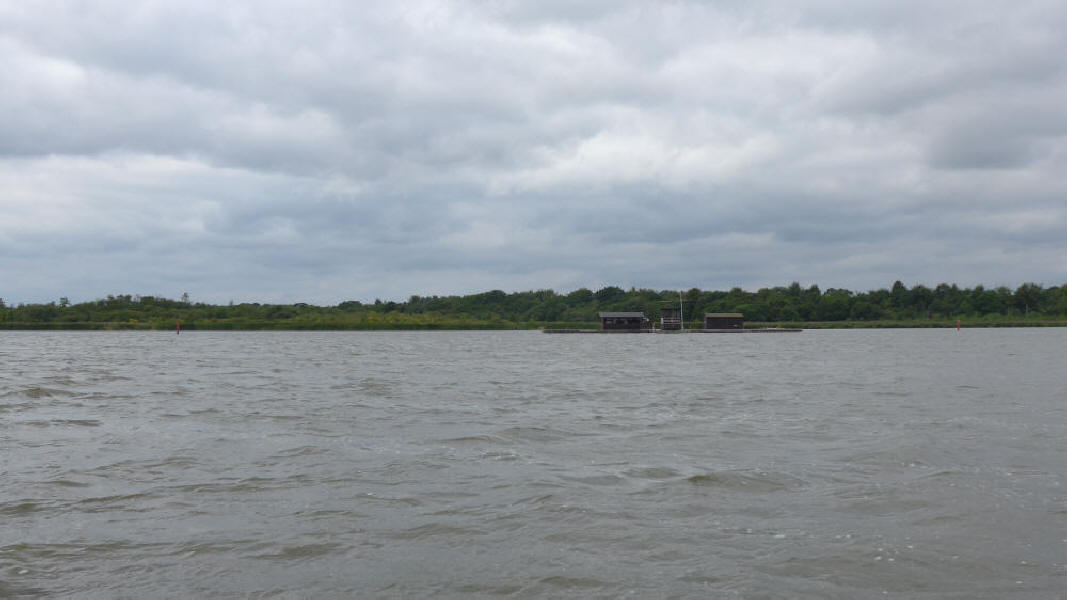 I wonder if I can race this one ???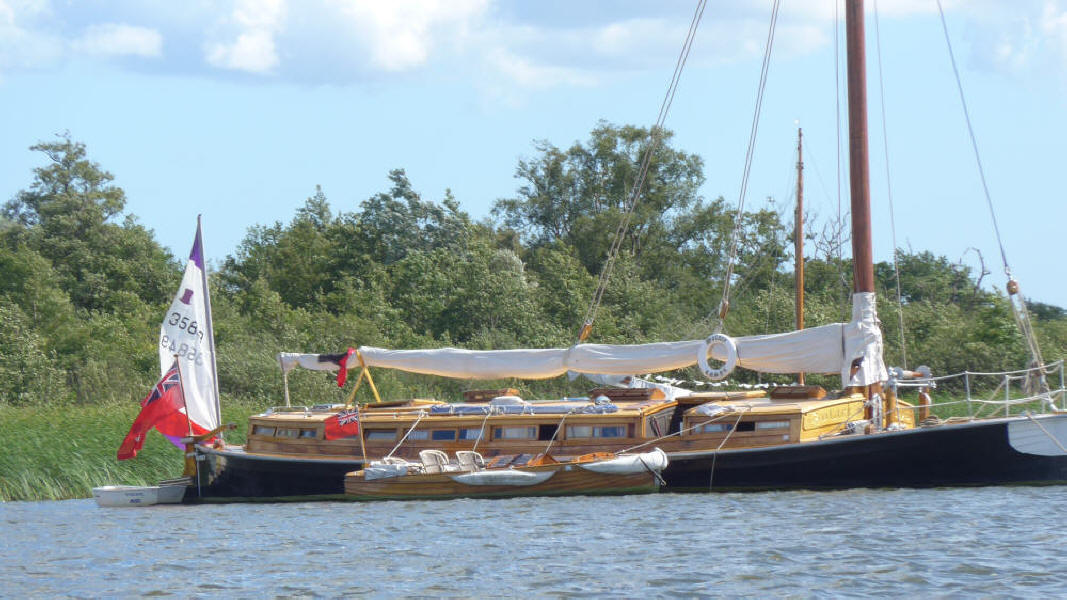 Thursday 8th October >

Conditions looking good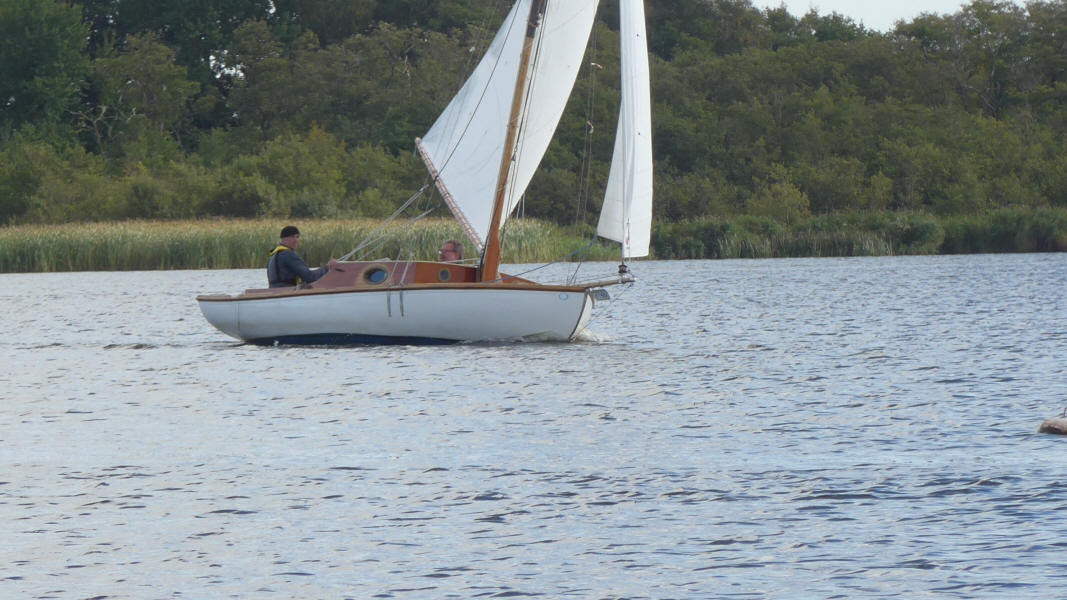 Beware of the mooring buoys - Some are not easy to see
Sunday 11th October Practicing and ? ?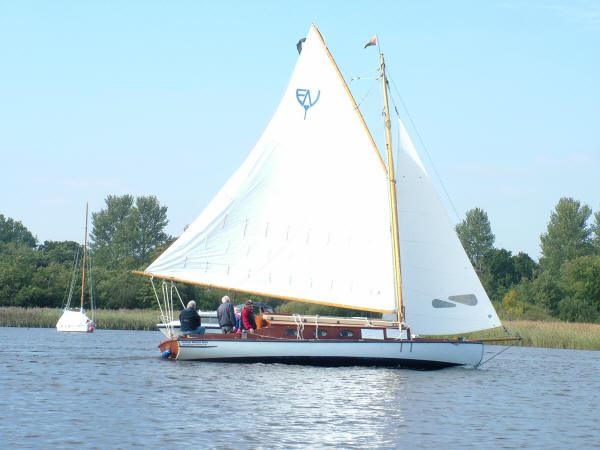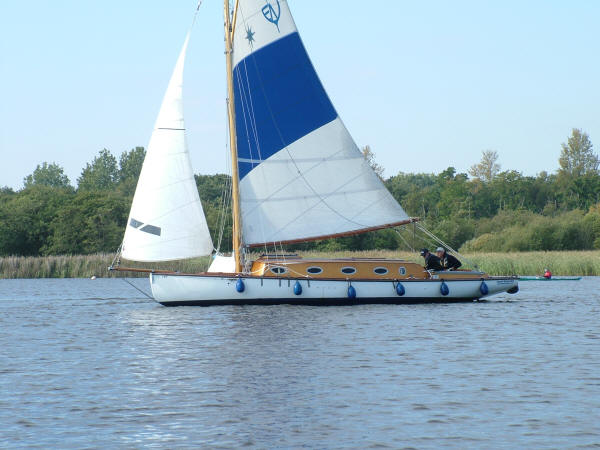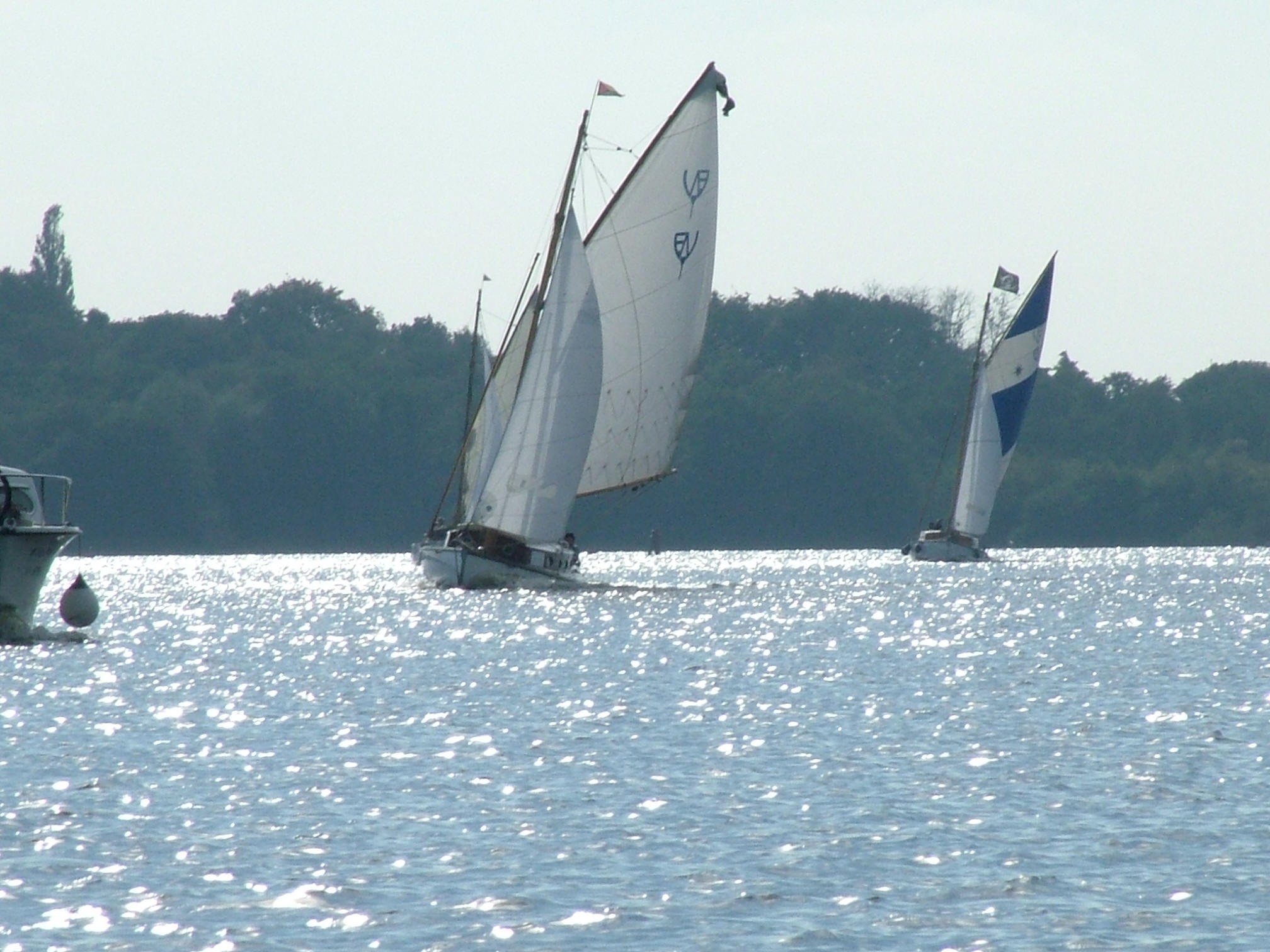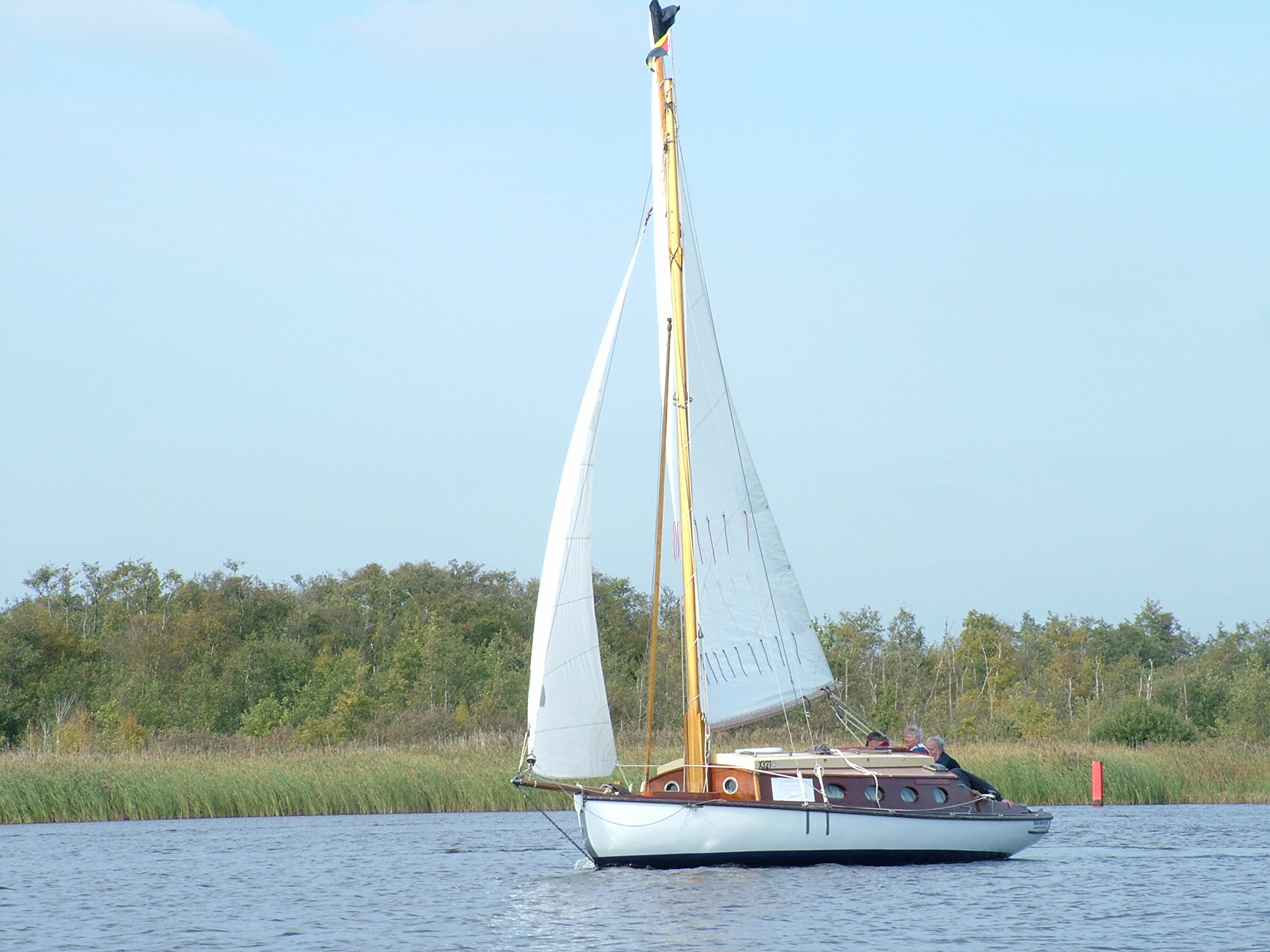 And Rosemary also practising liquid lunch technique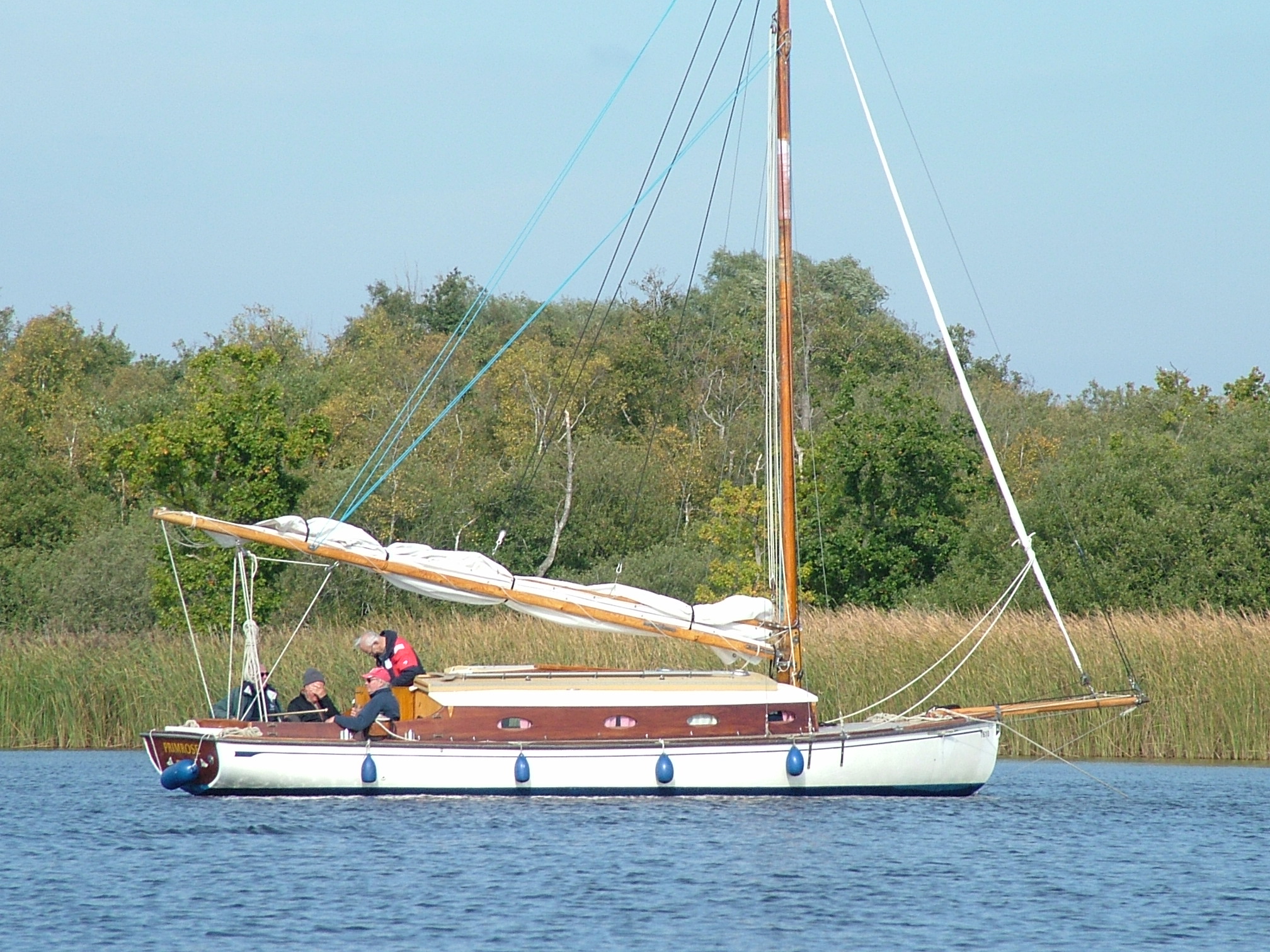 Monday
The day started with only a light wind then, as the wind increased and changed direction, it felt very cold.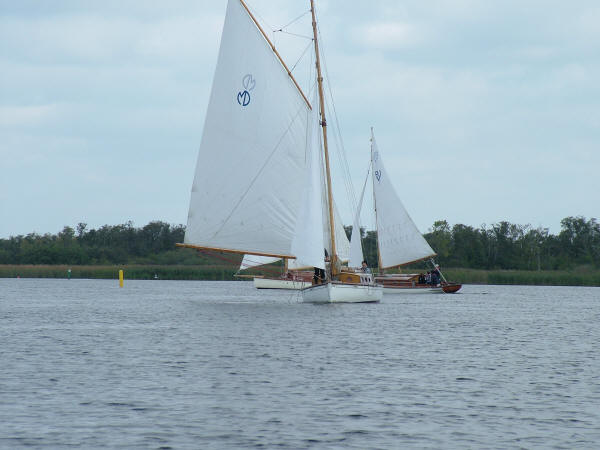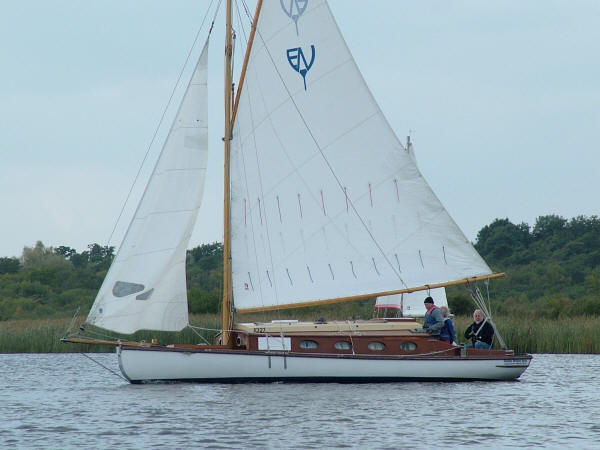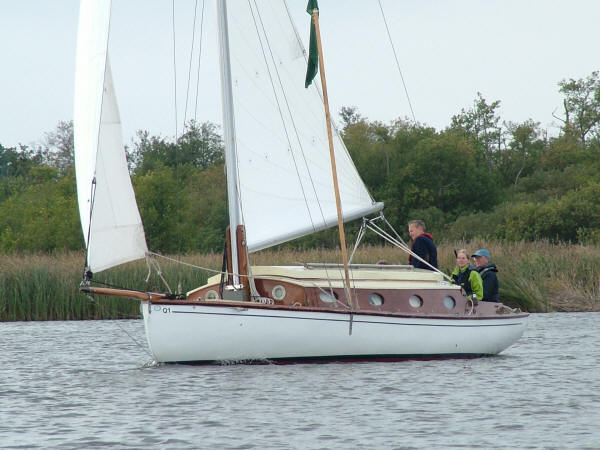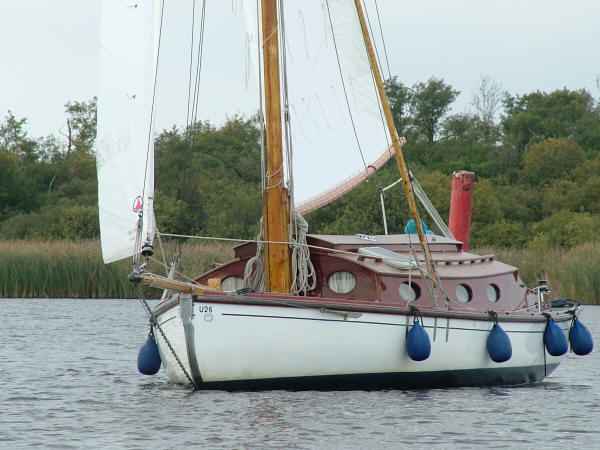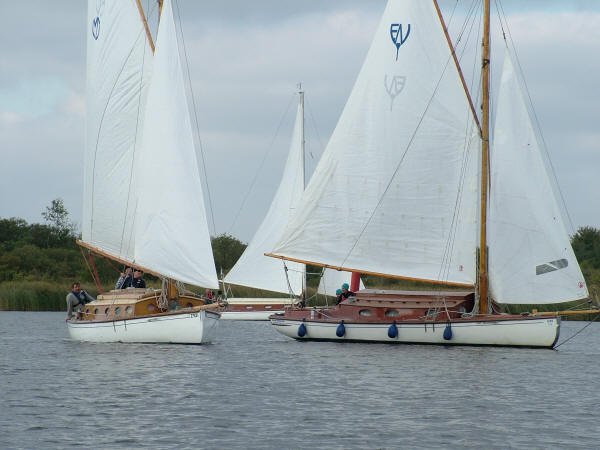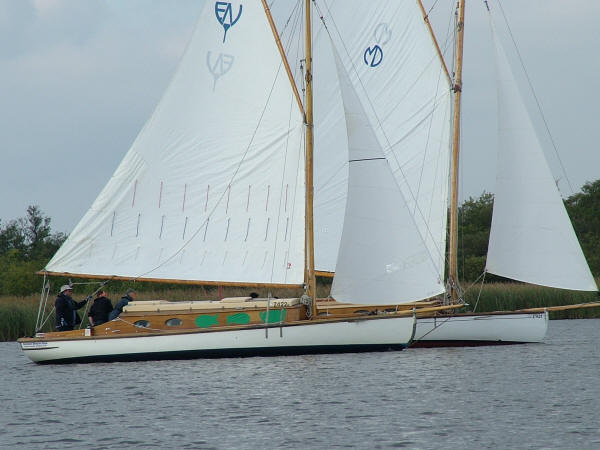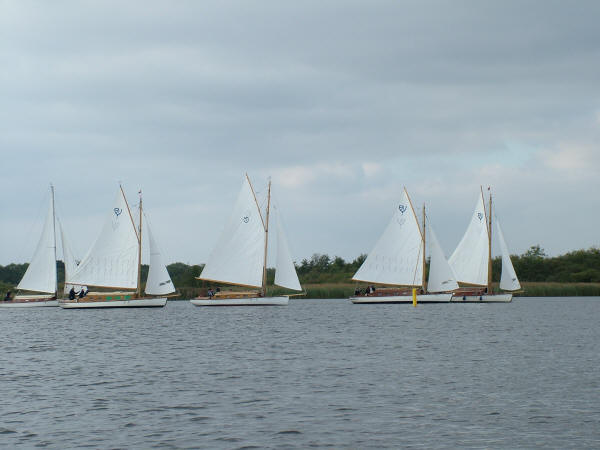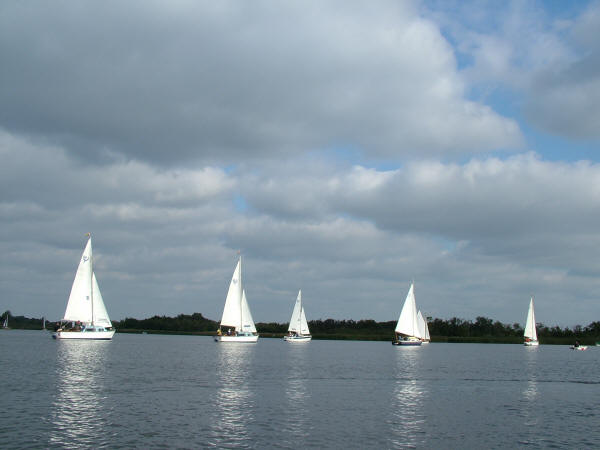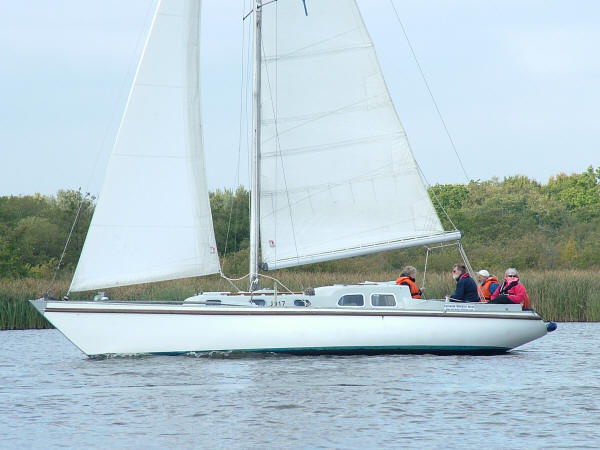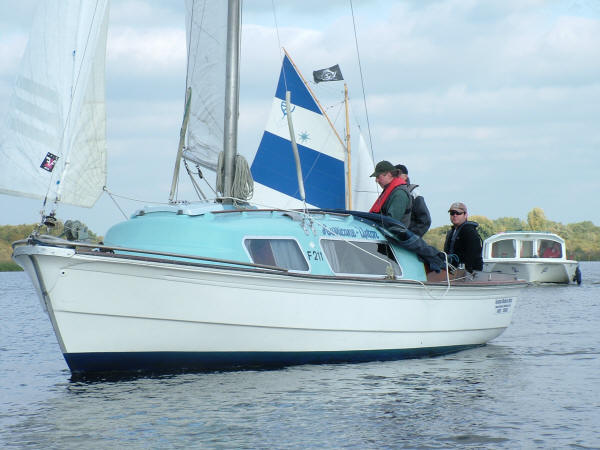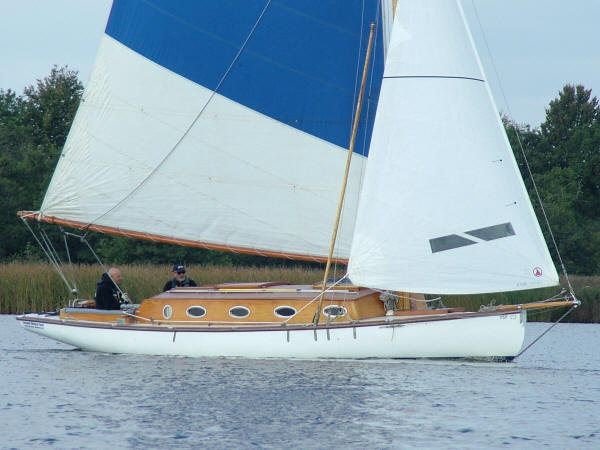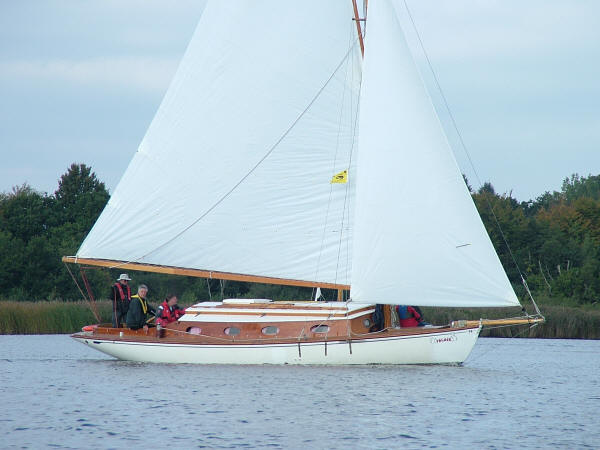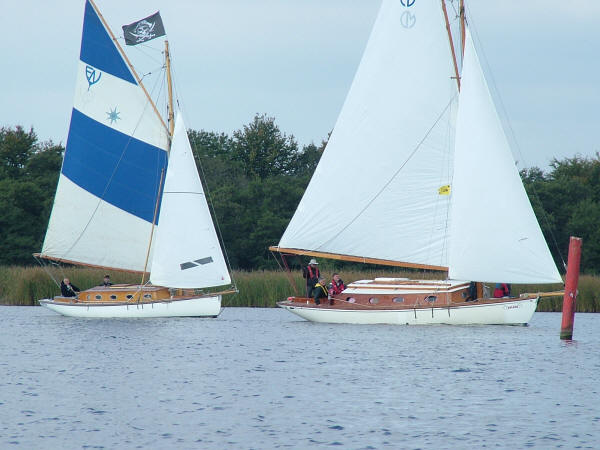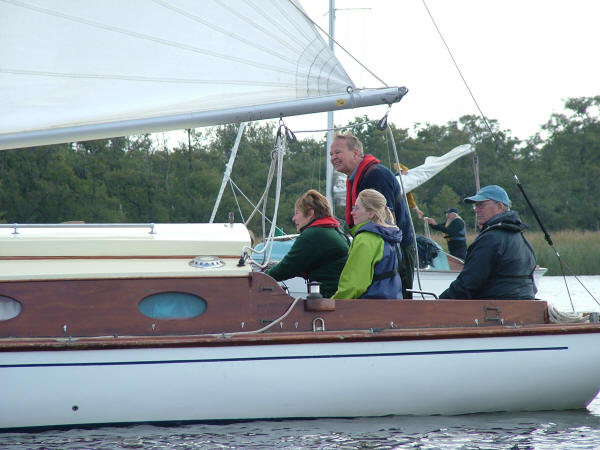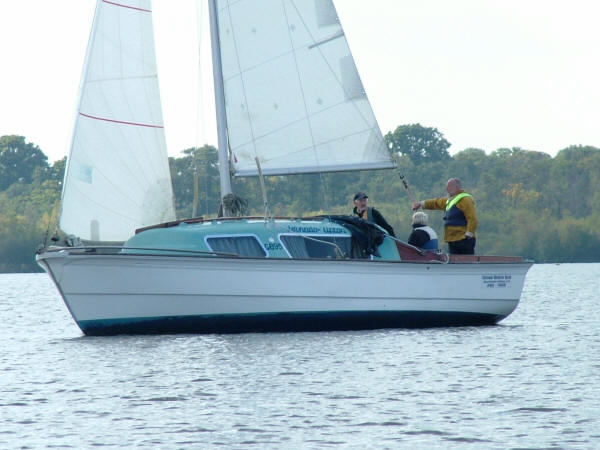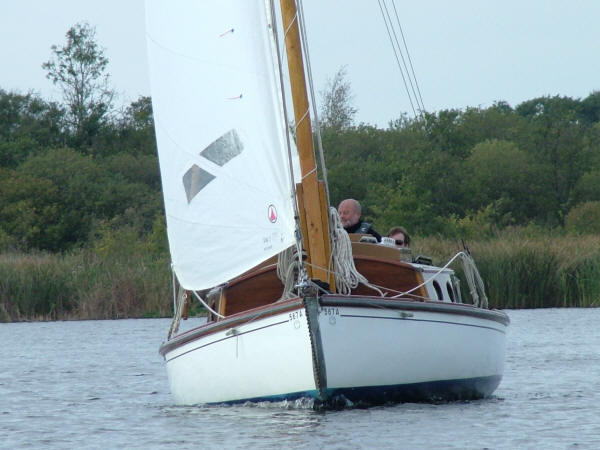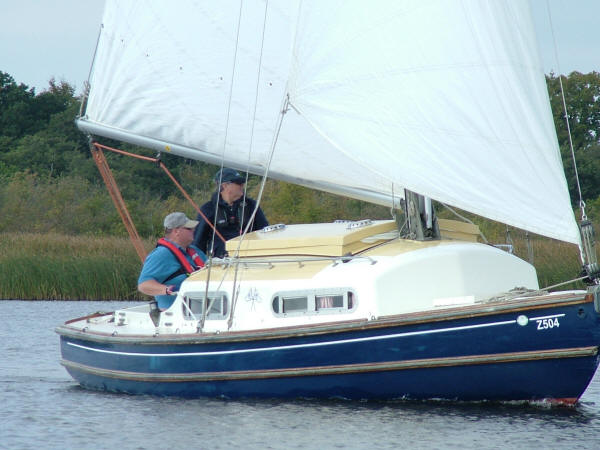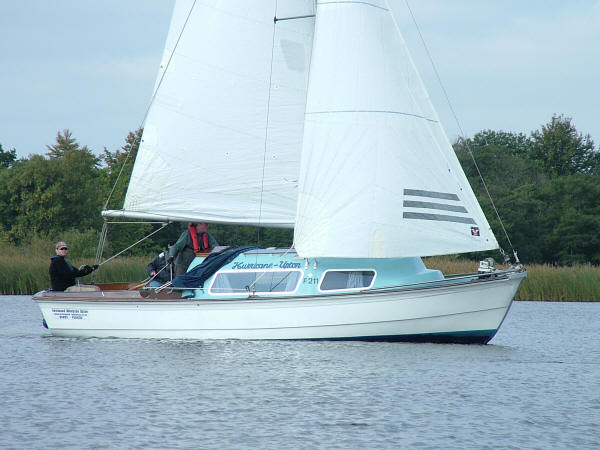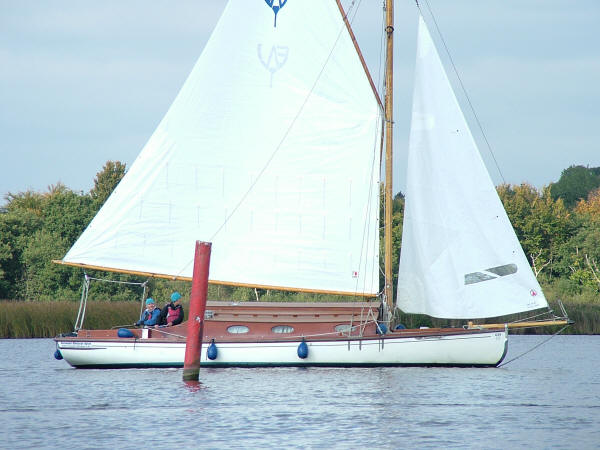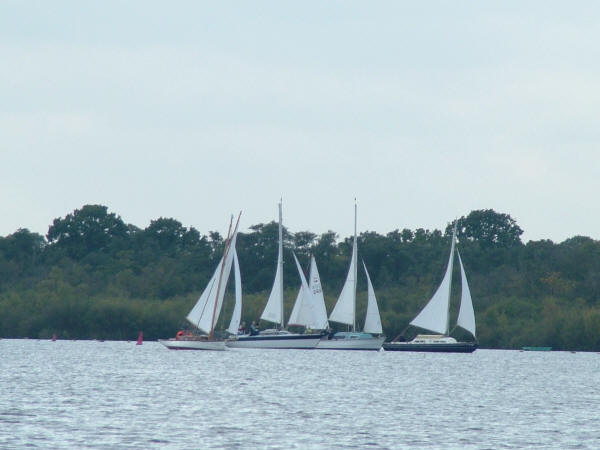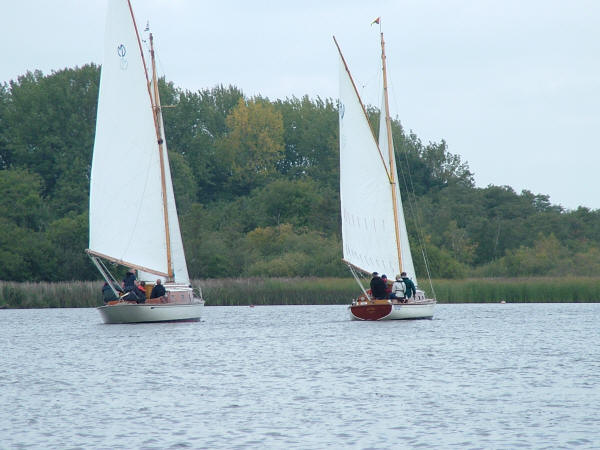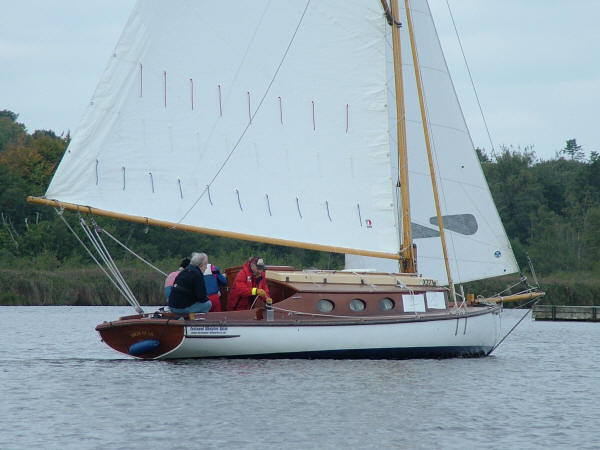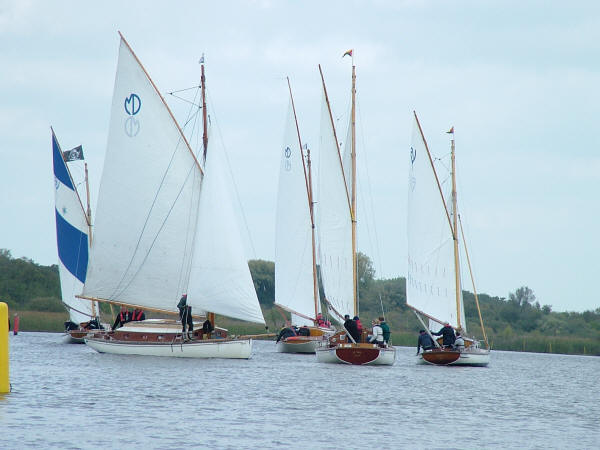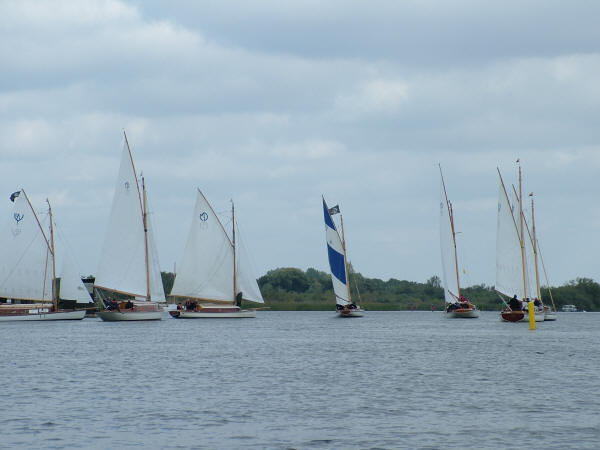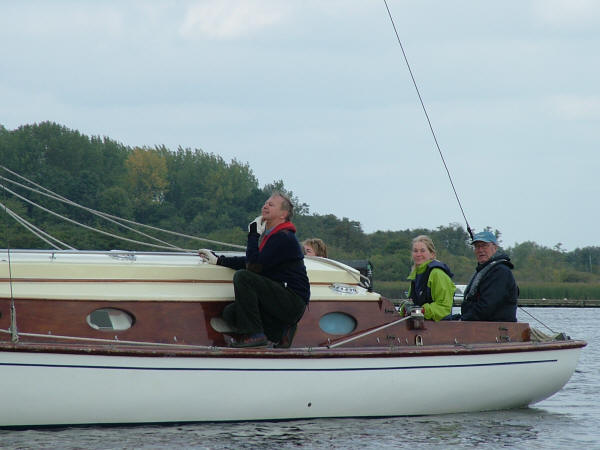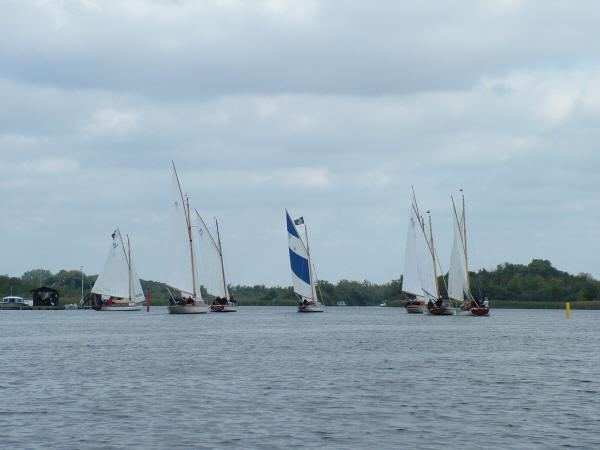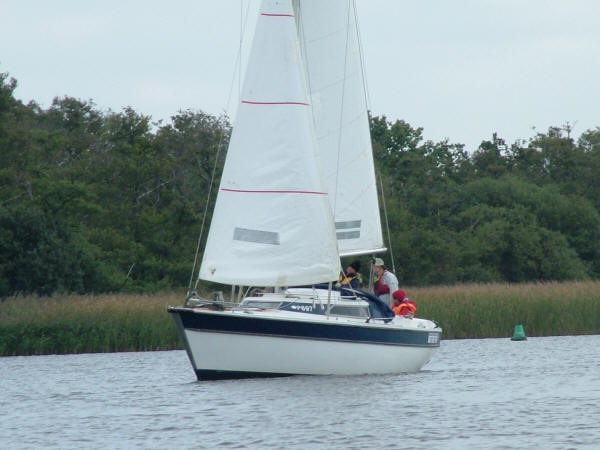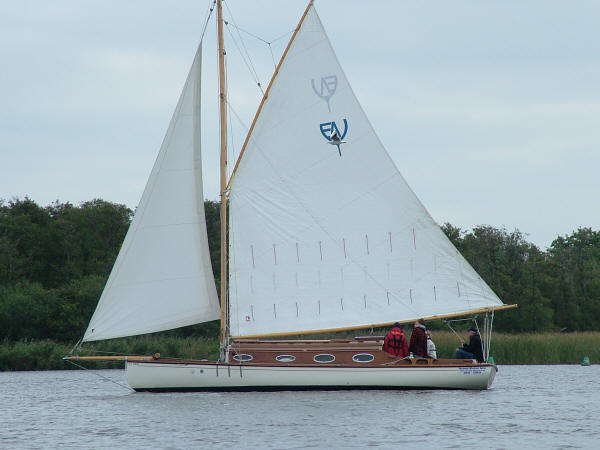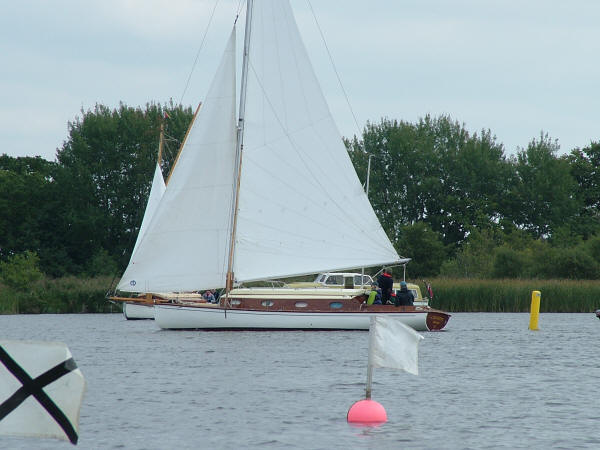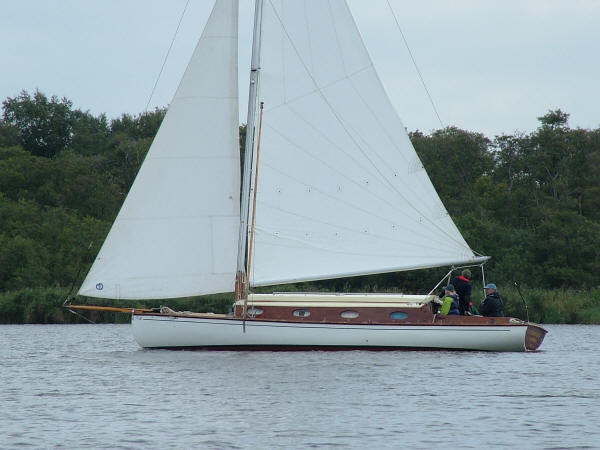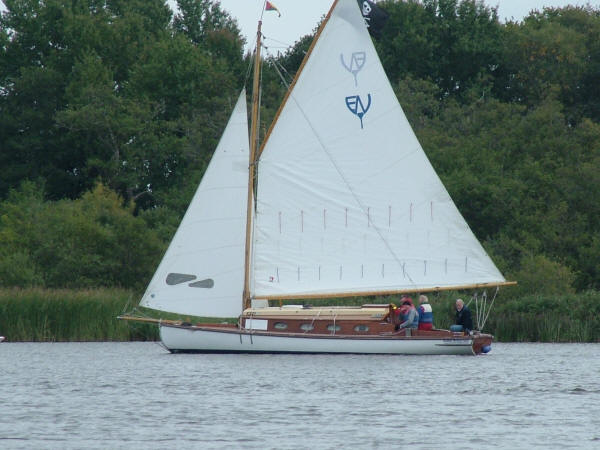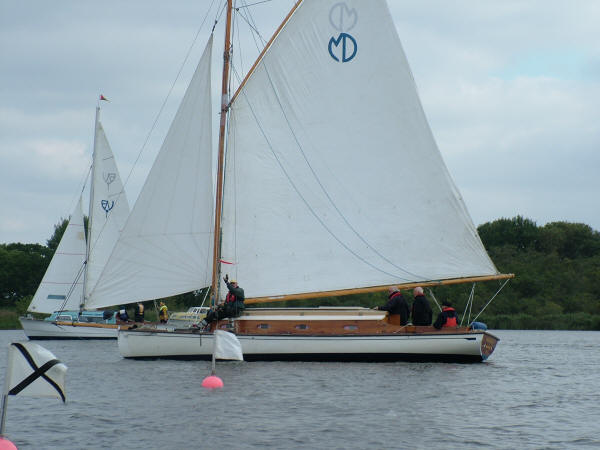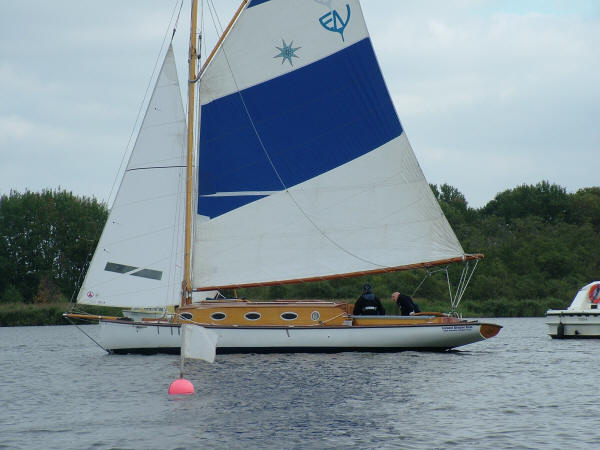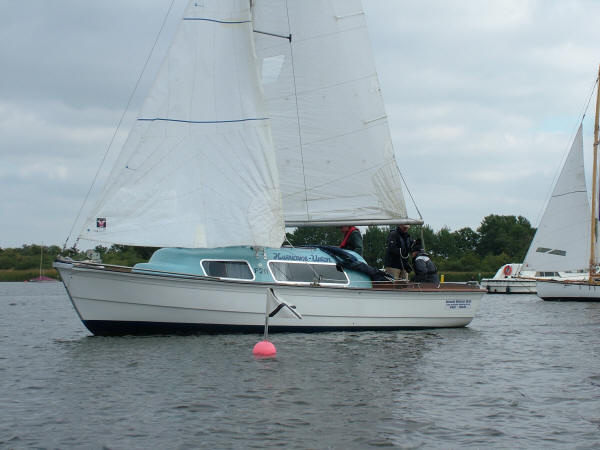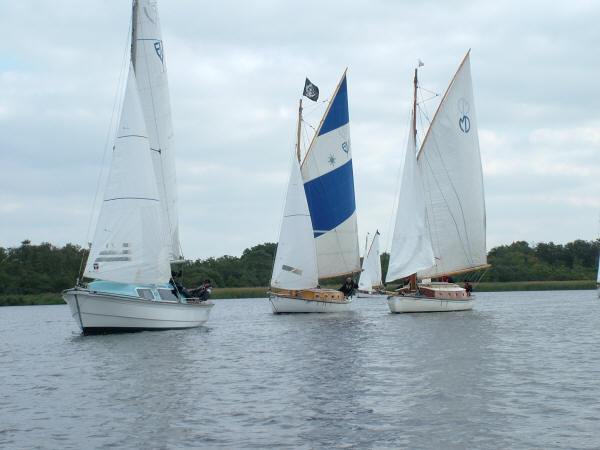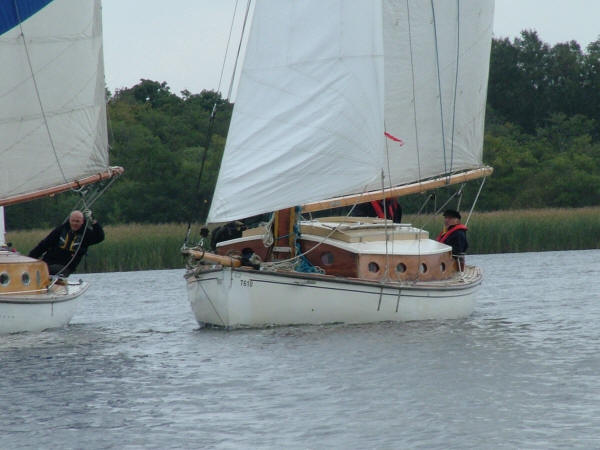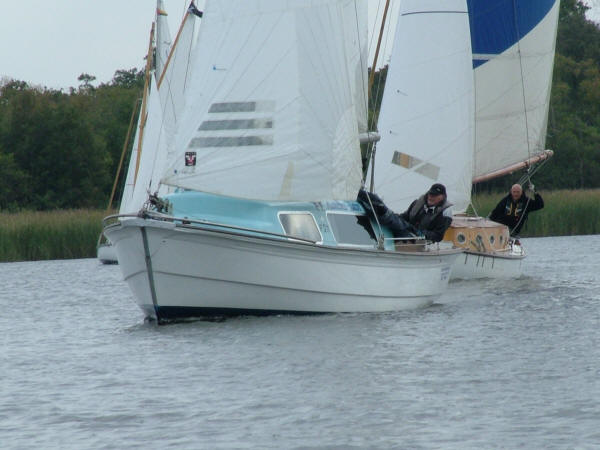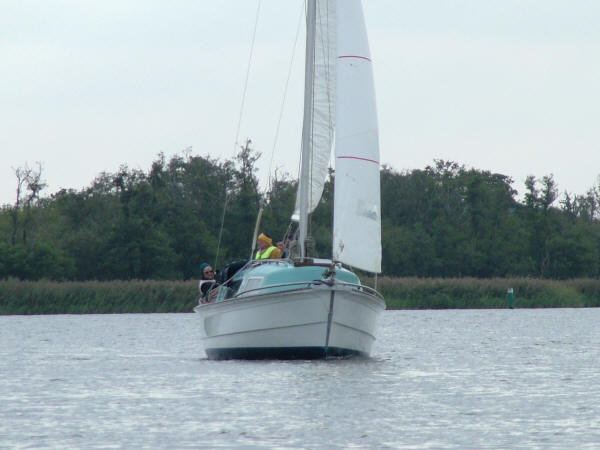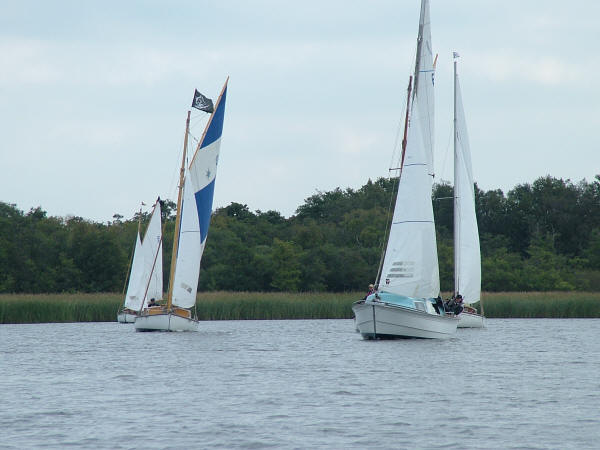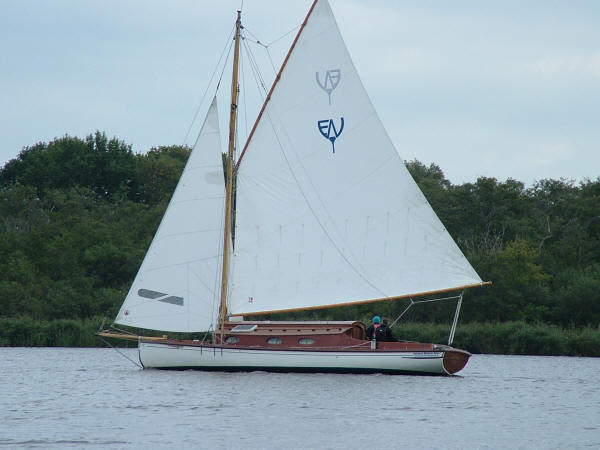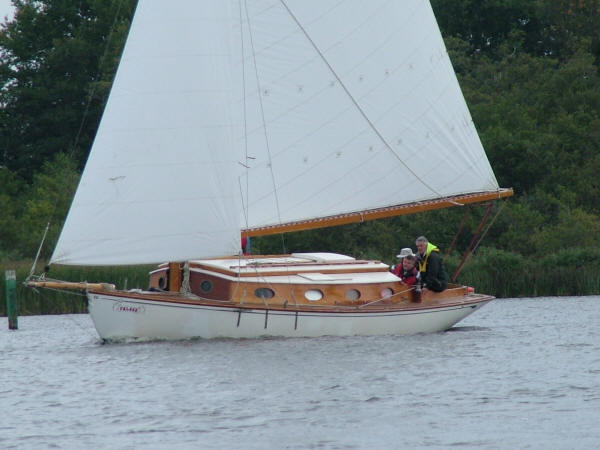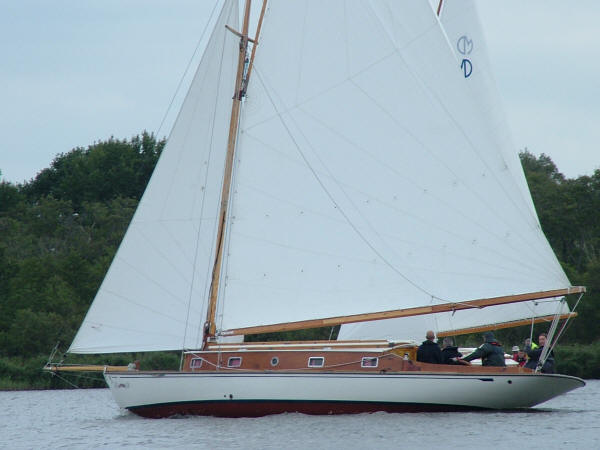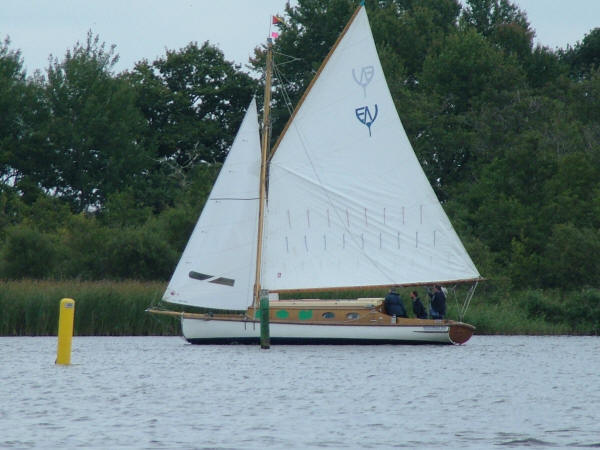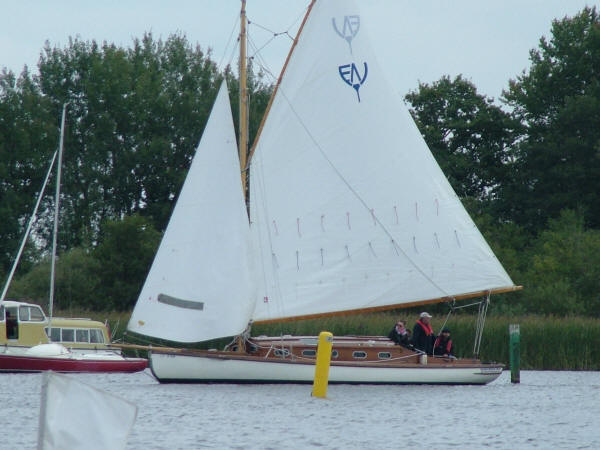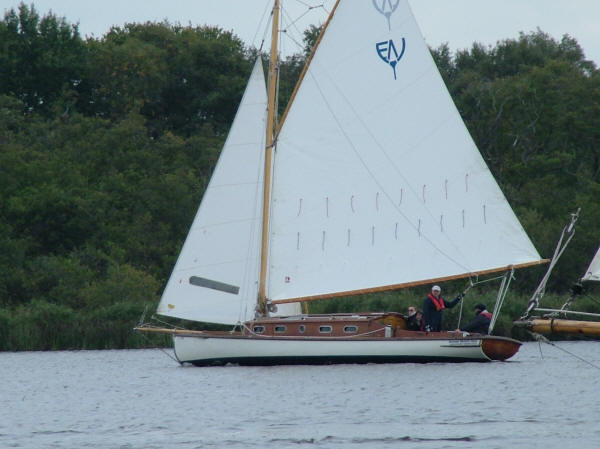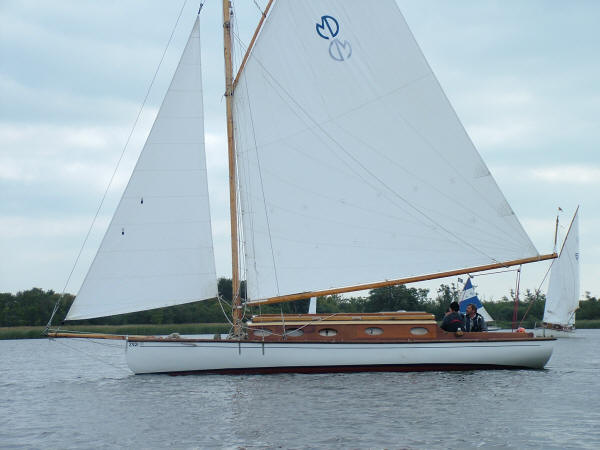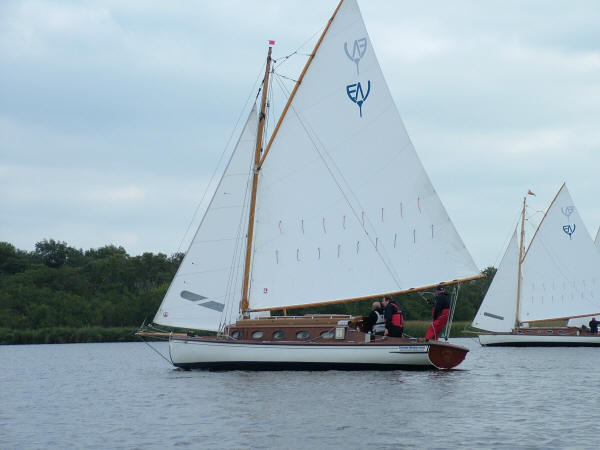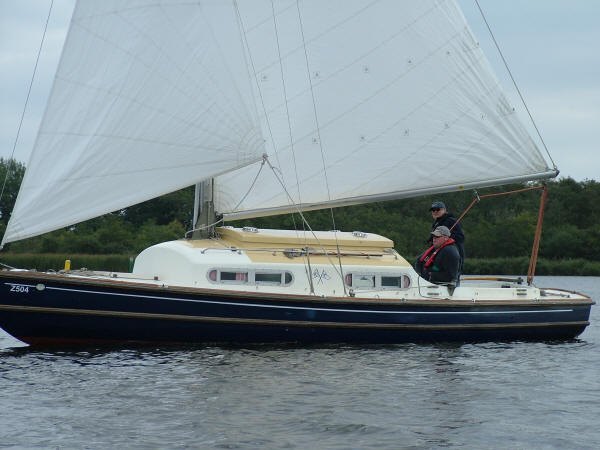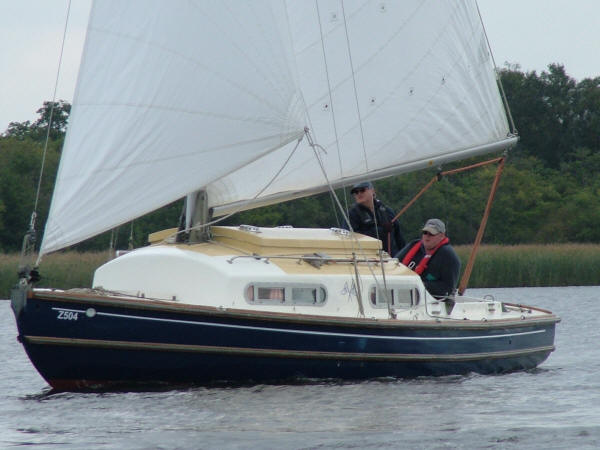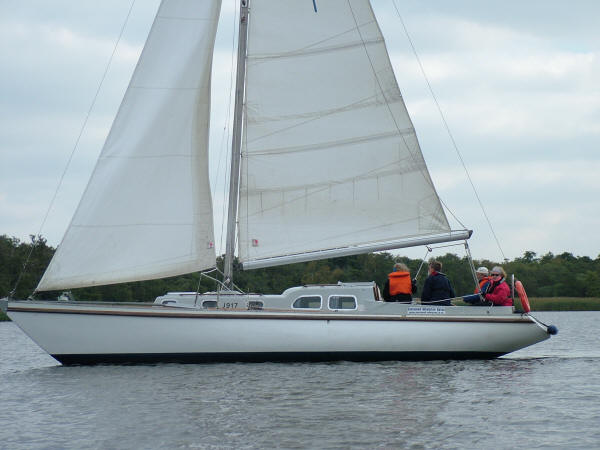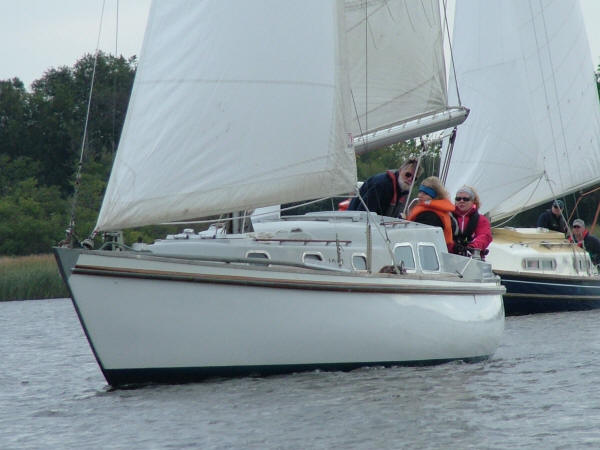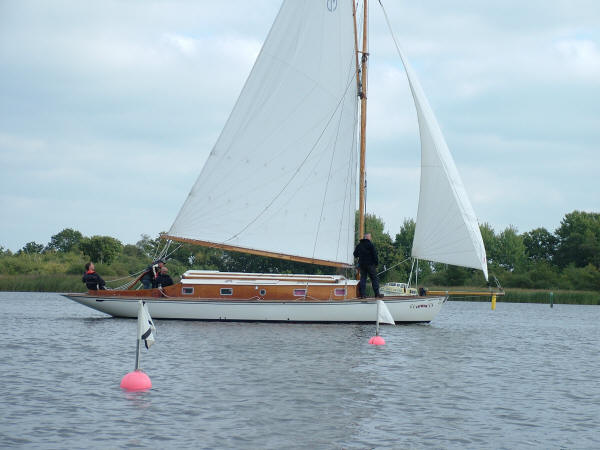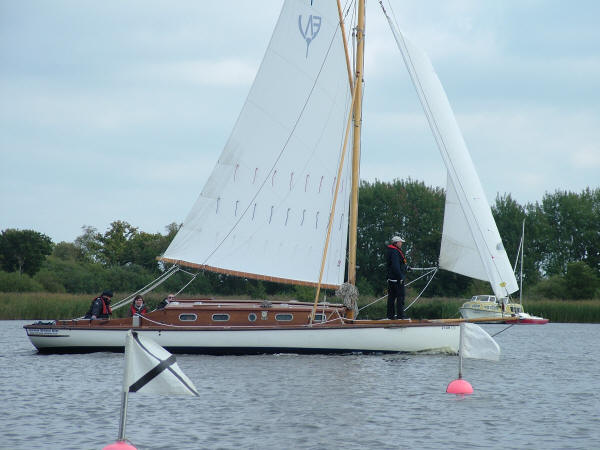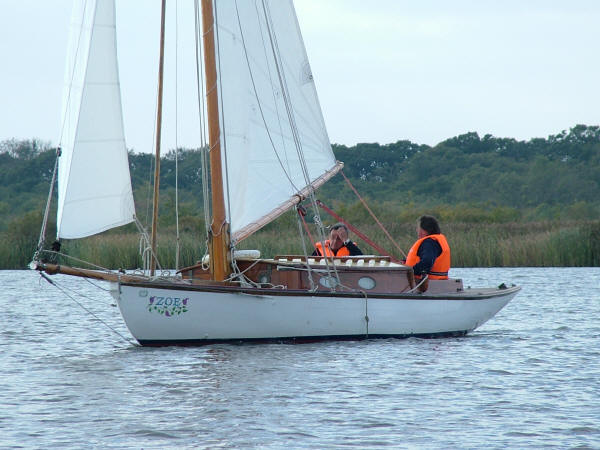 ---
Tuesday
One compulsory reef was the start of the day for the first race ~ second race no reef ~ wind coming from the north but kept changing a little do that it was best described as sort of north but erratic. Tuesday pictures follow below
First race - "A" mark - I think I have a picture of every boat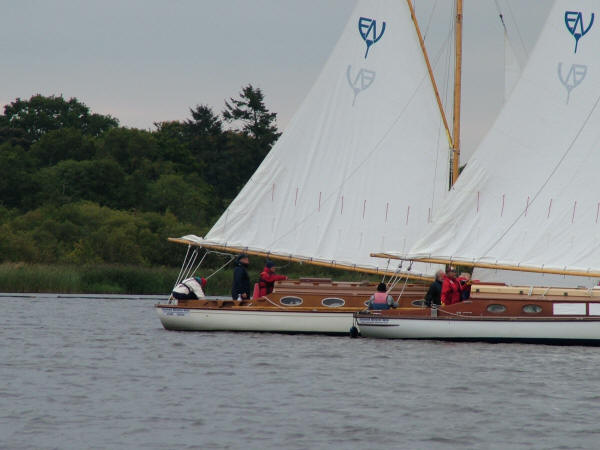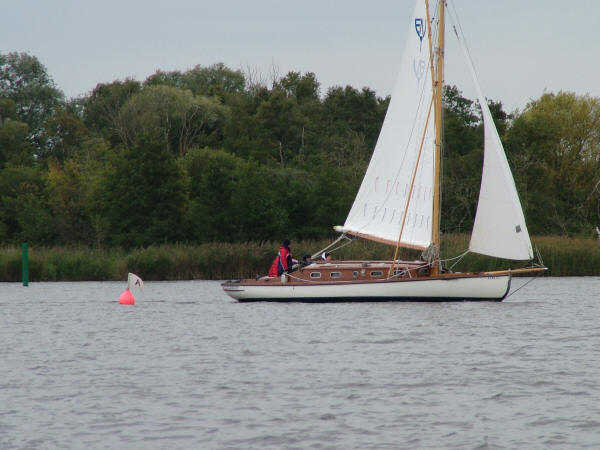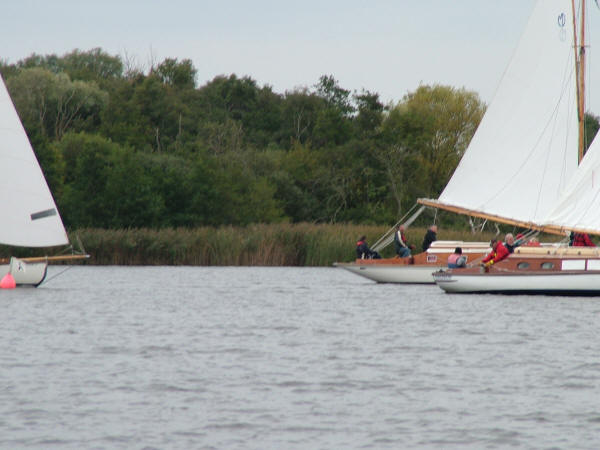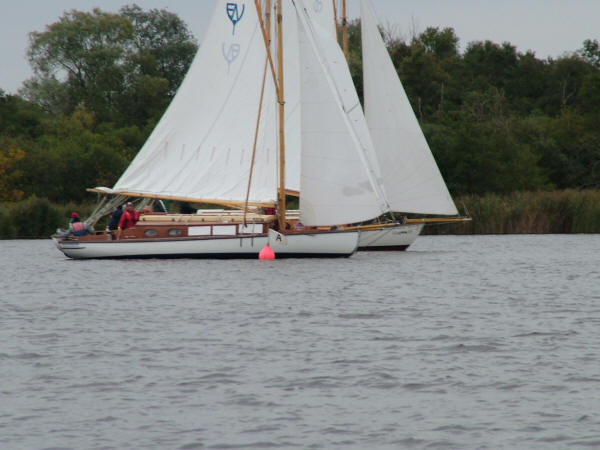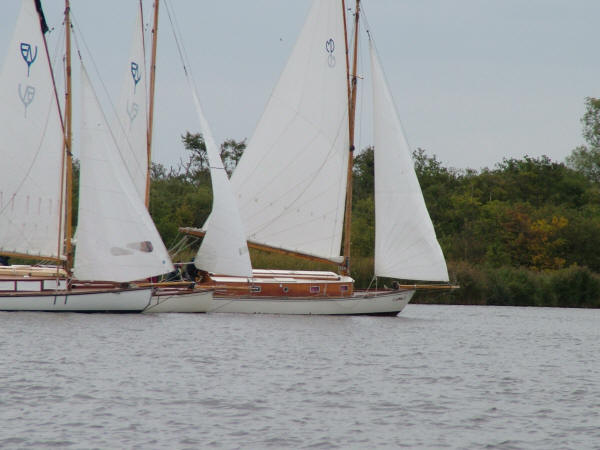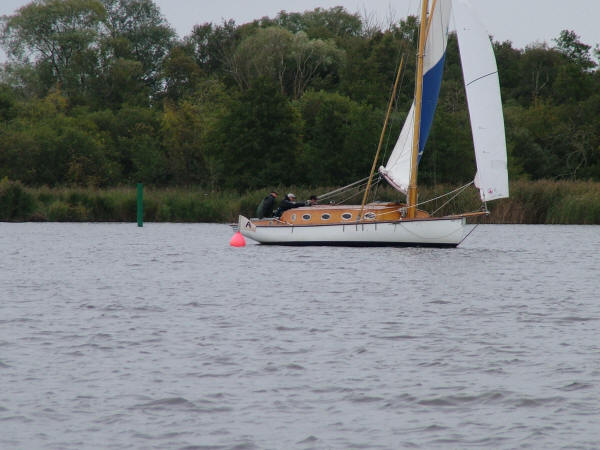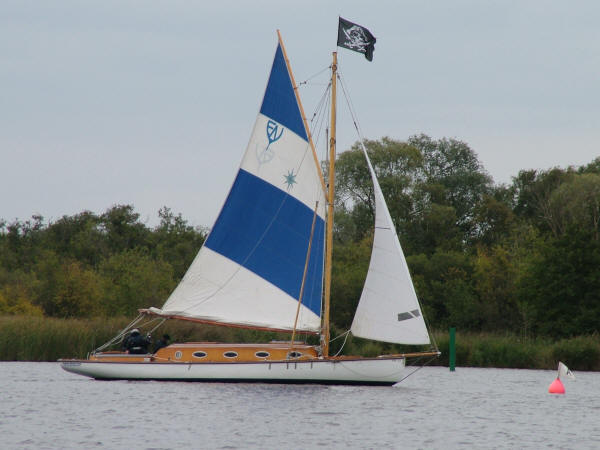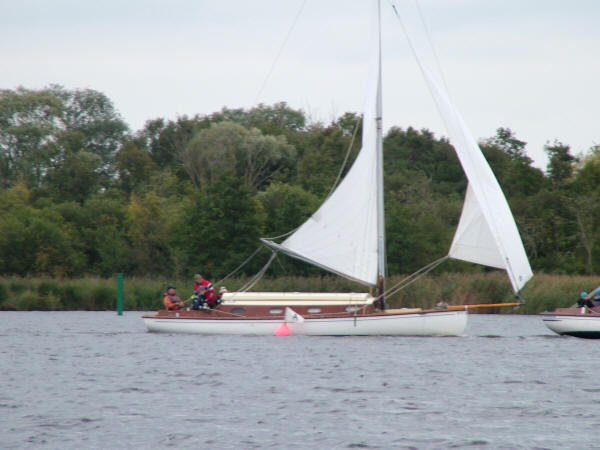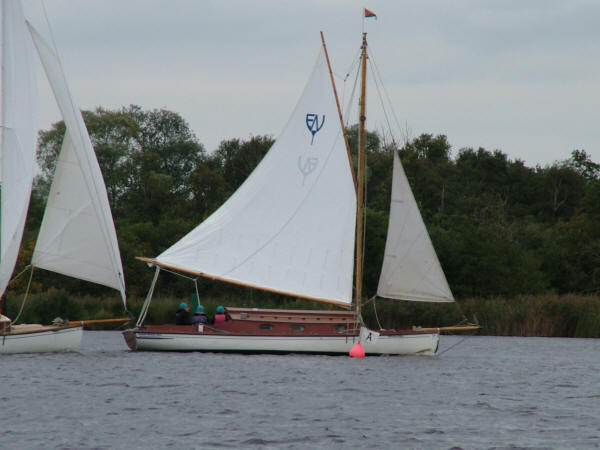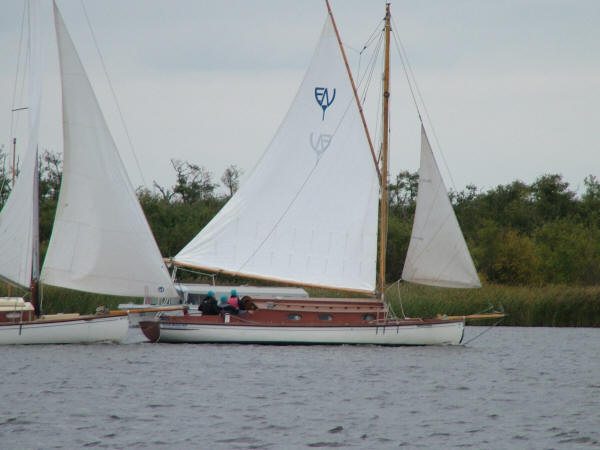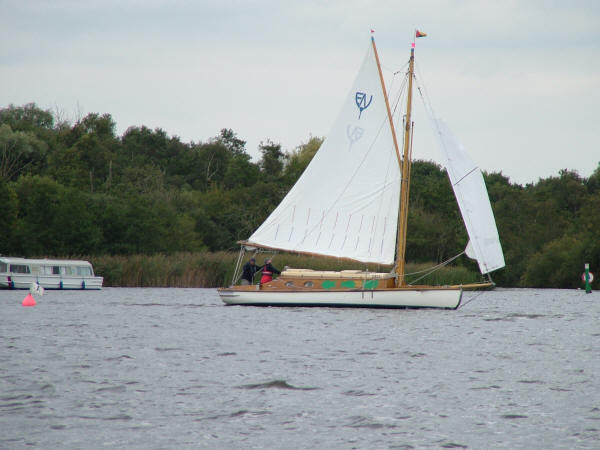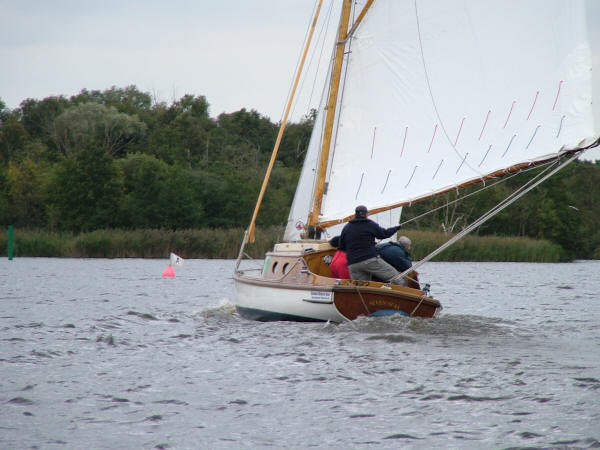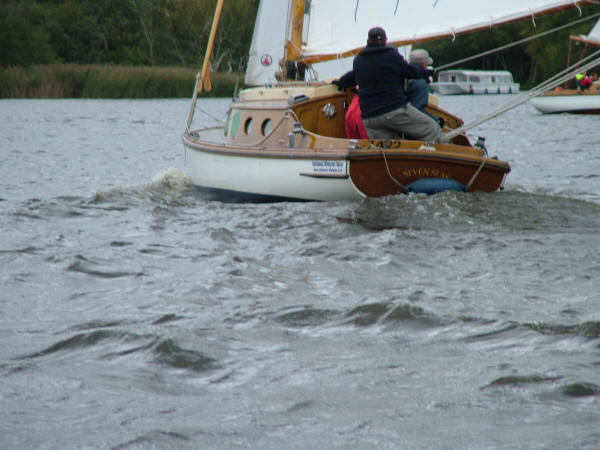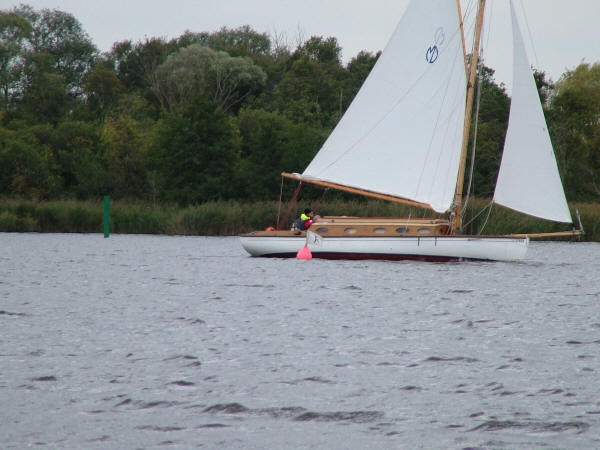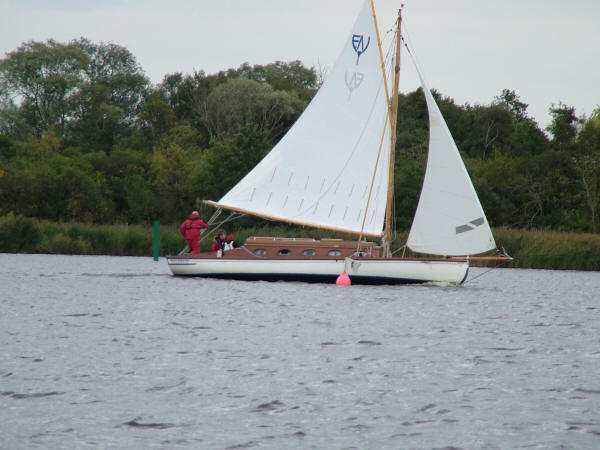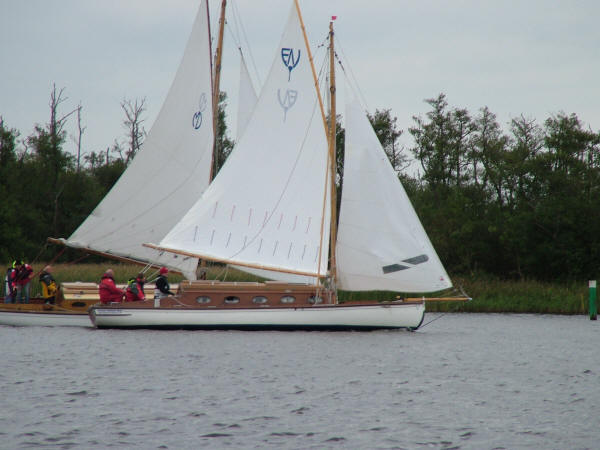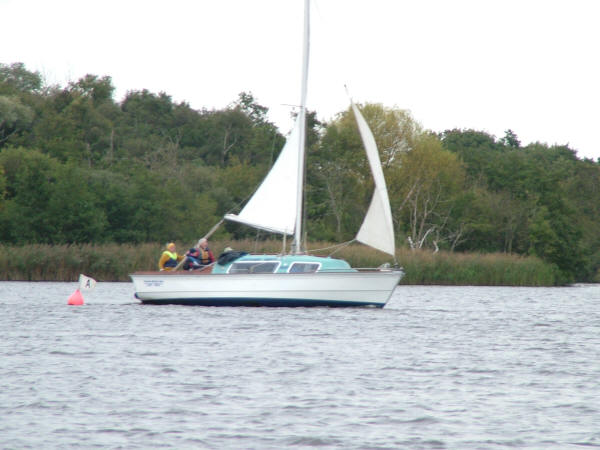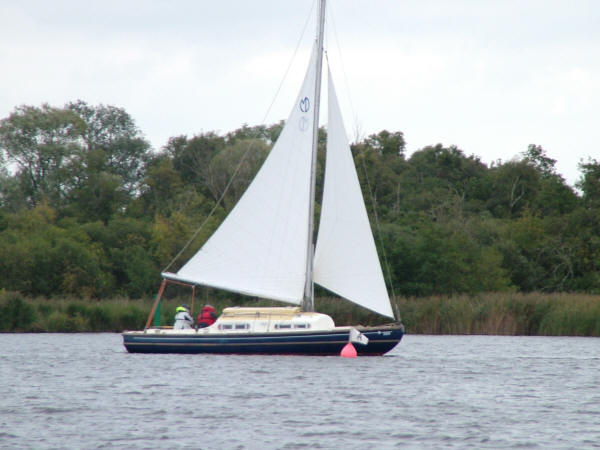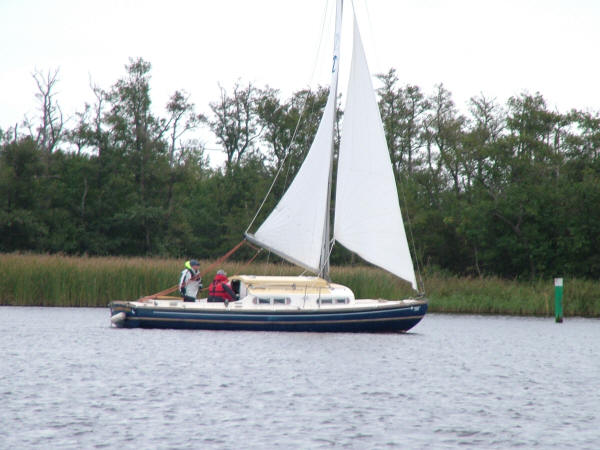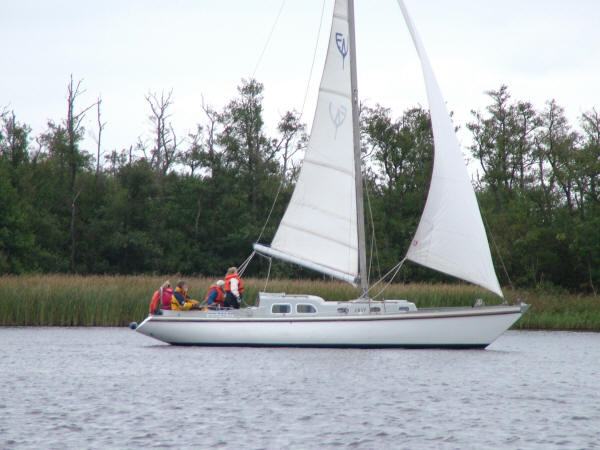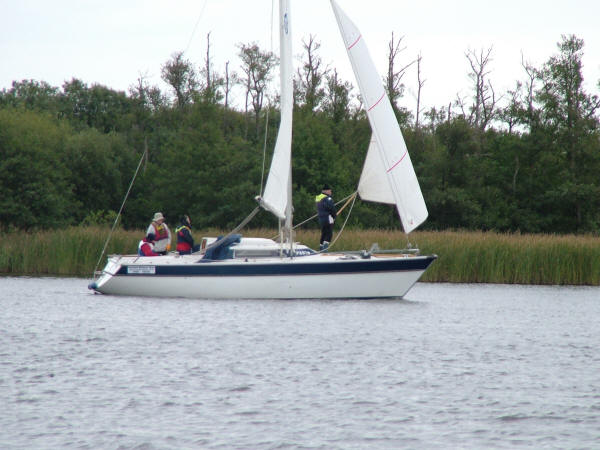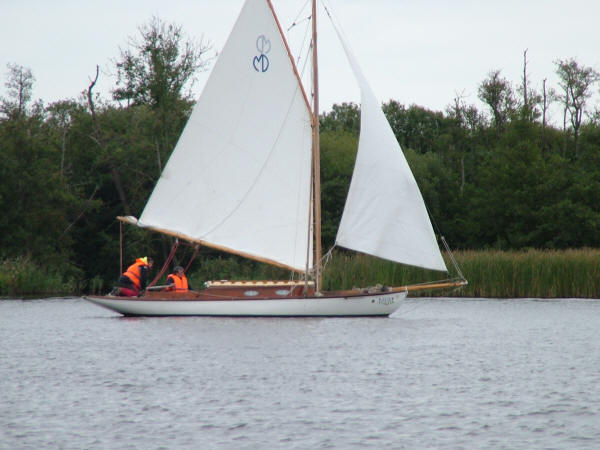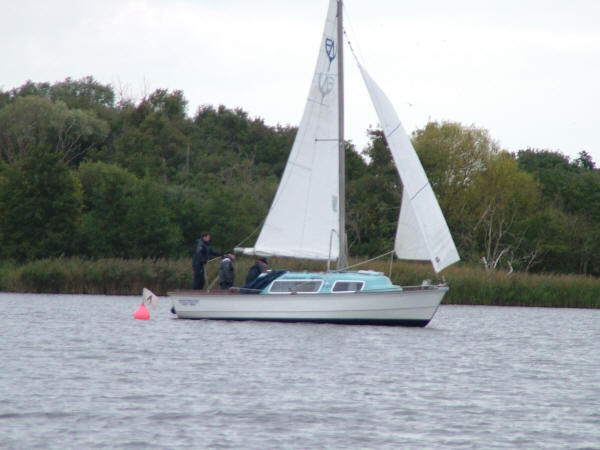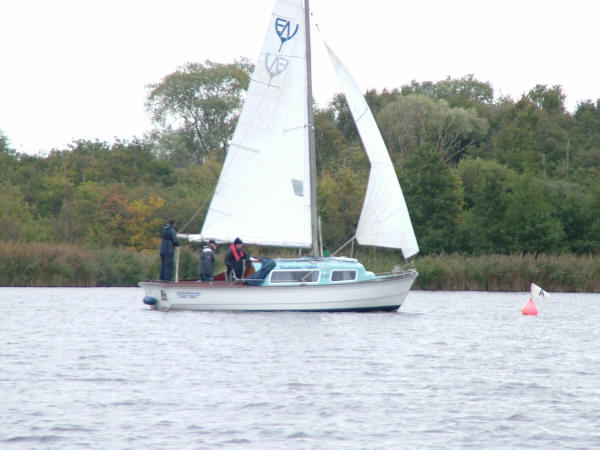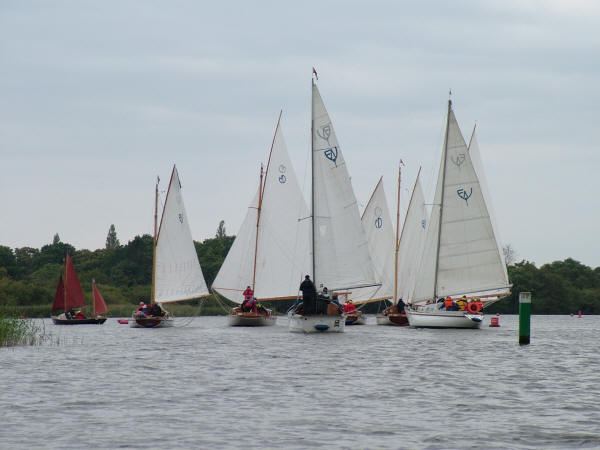 And now just general racing snaps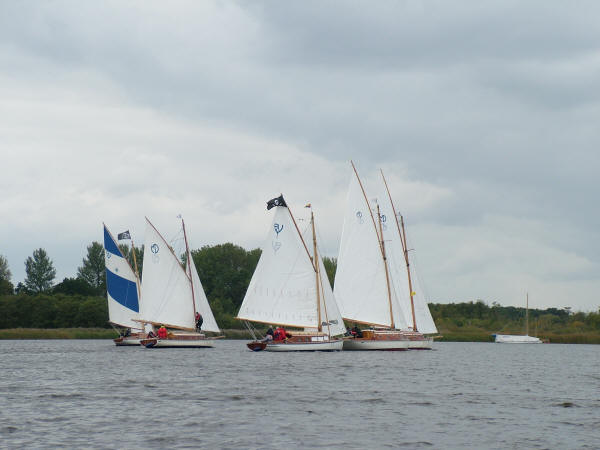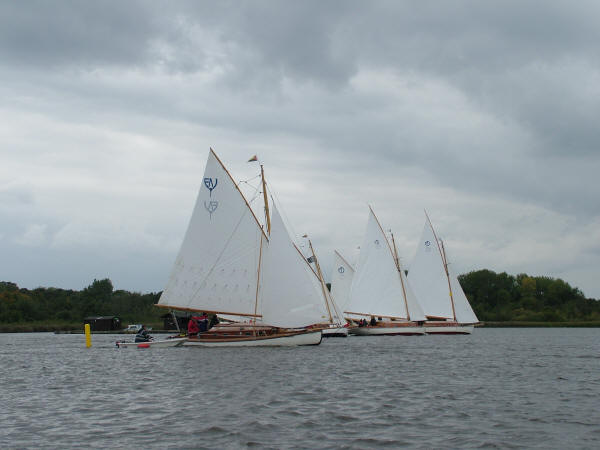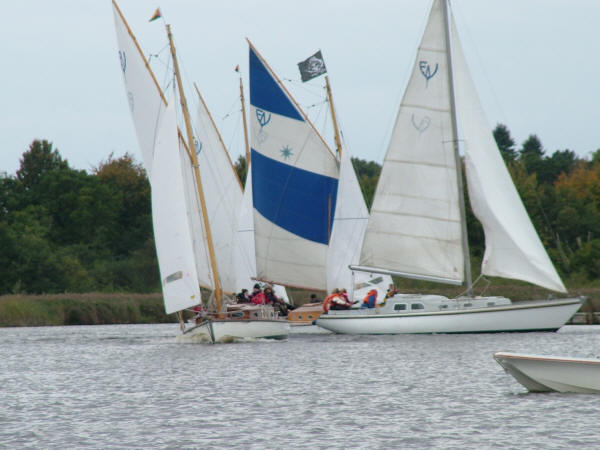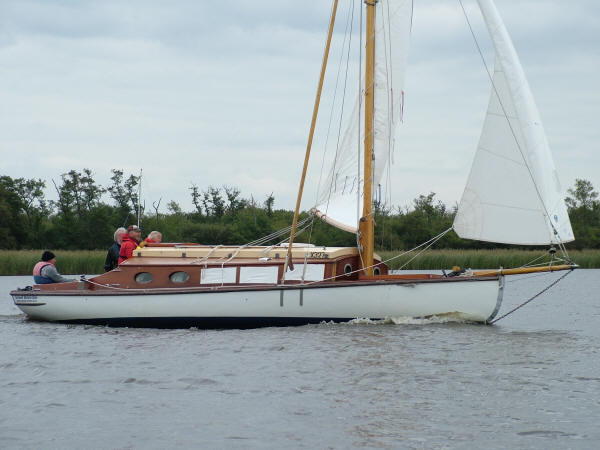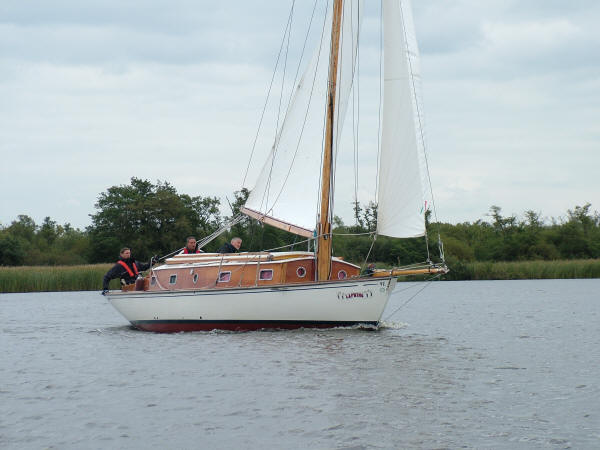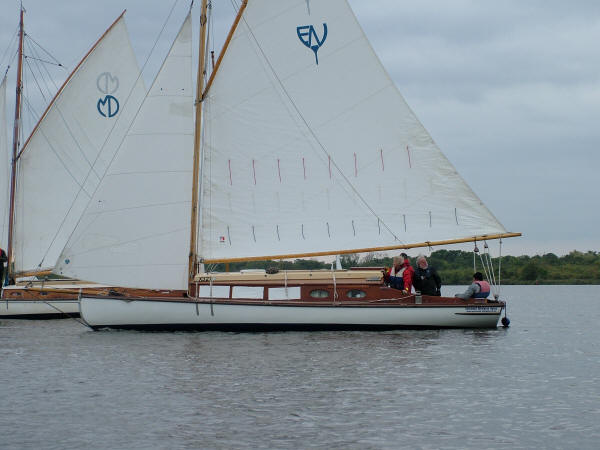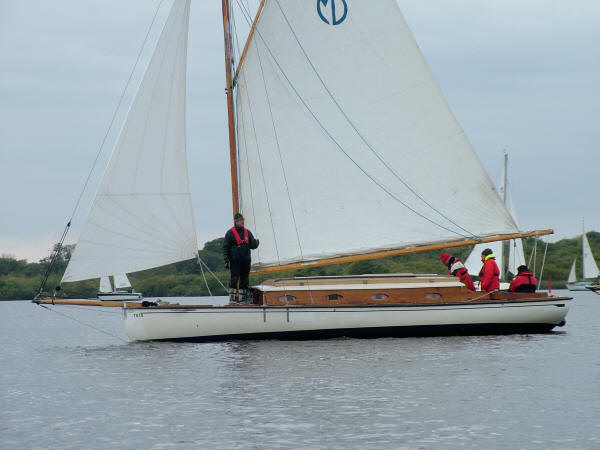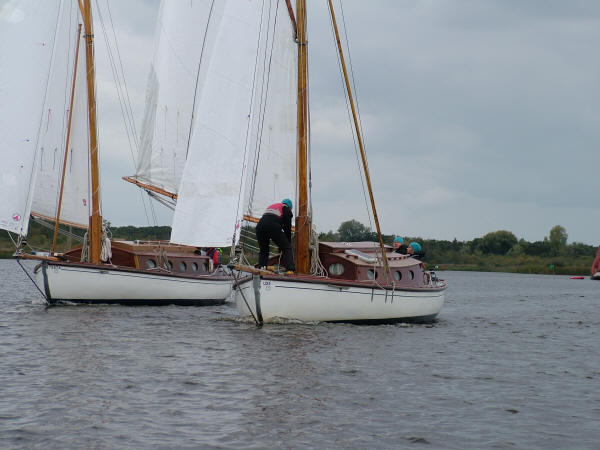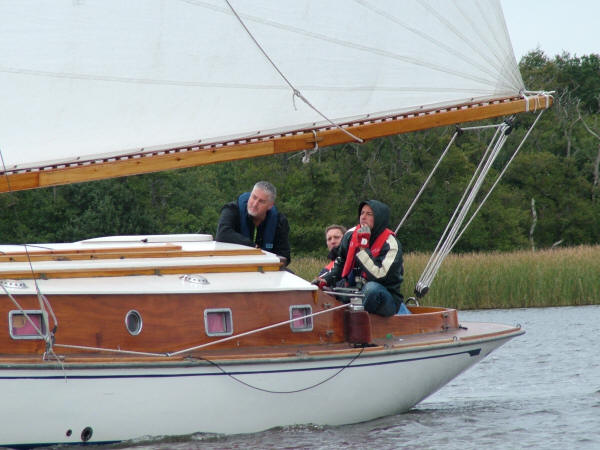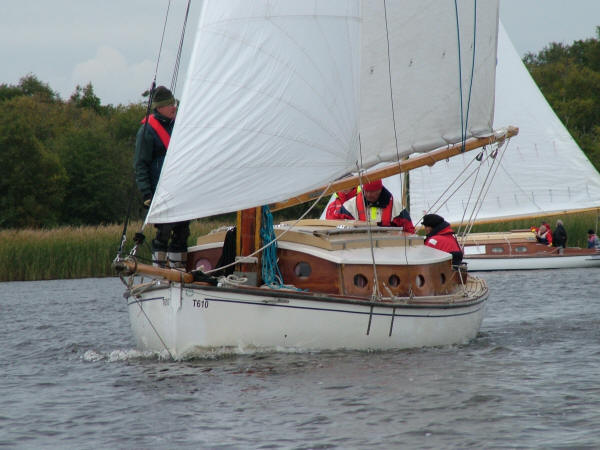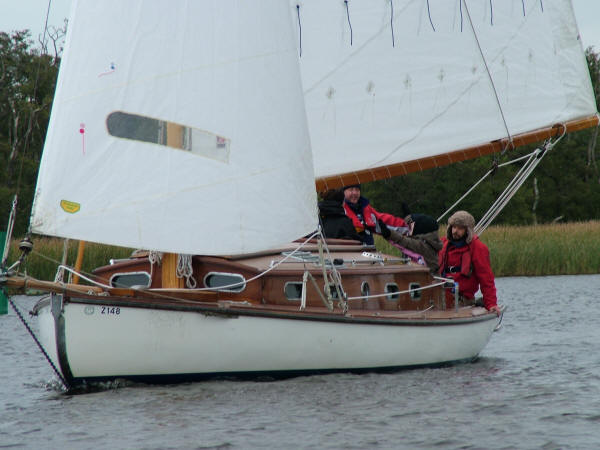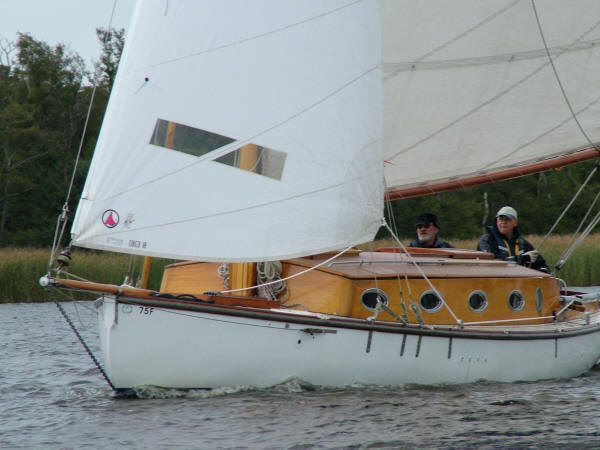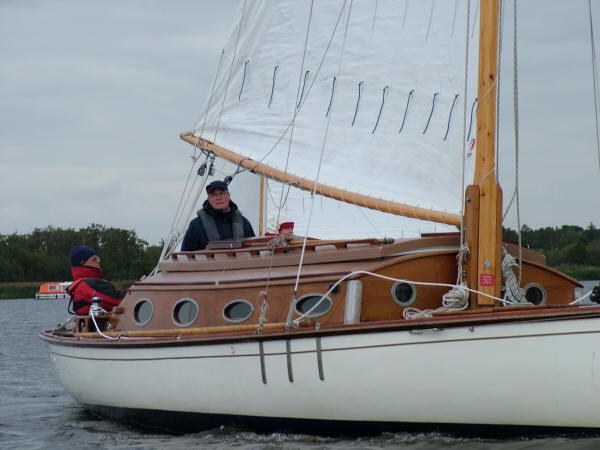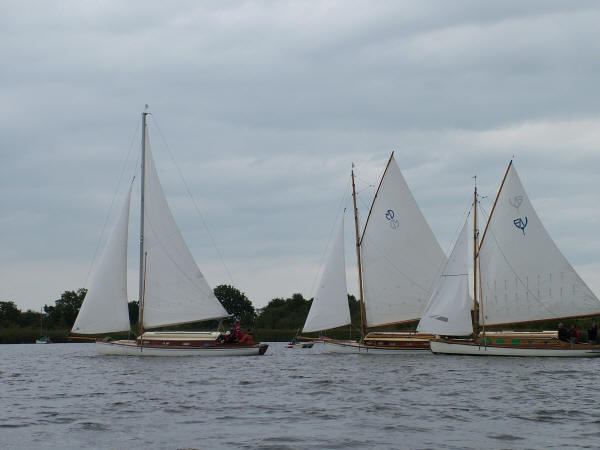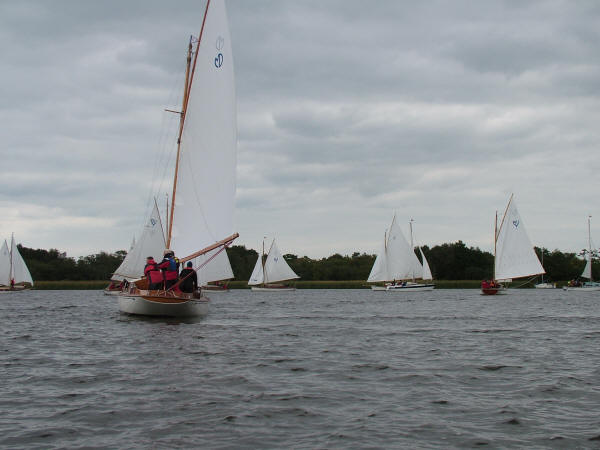 A lunch break option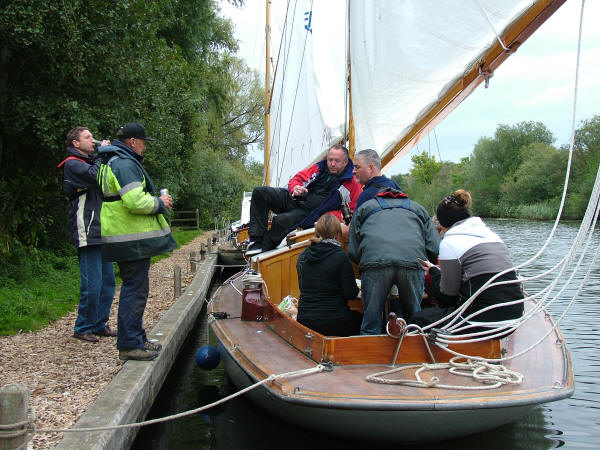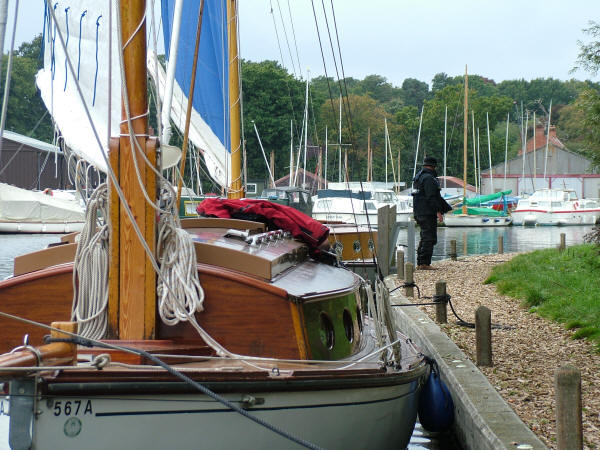 More general racing snaps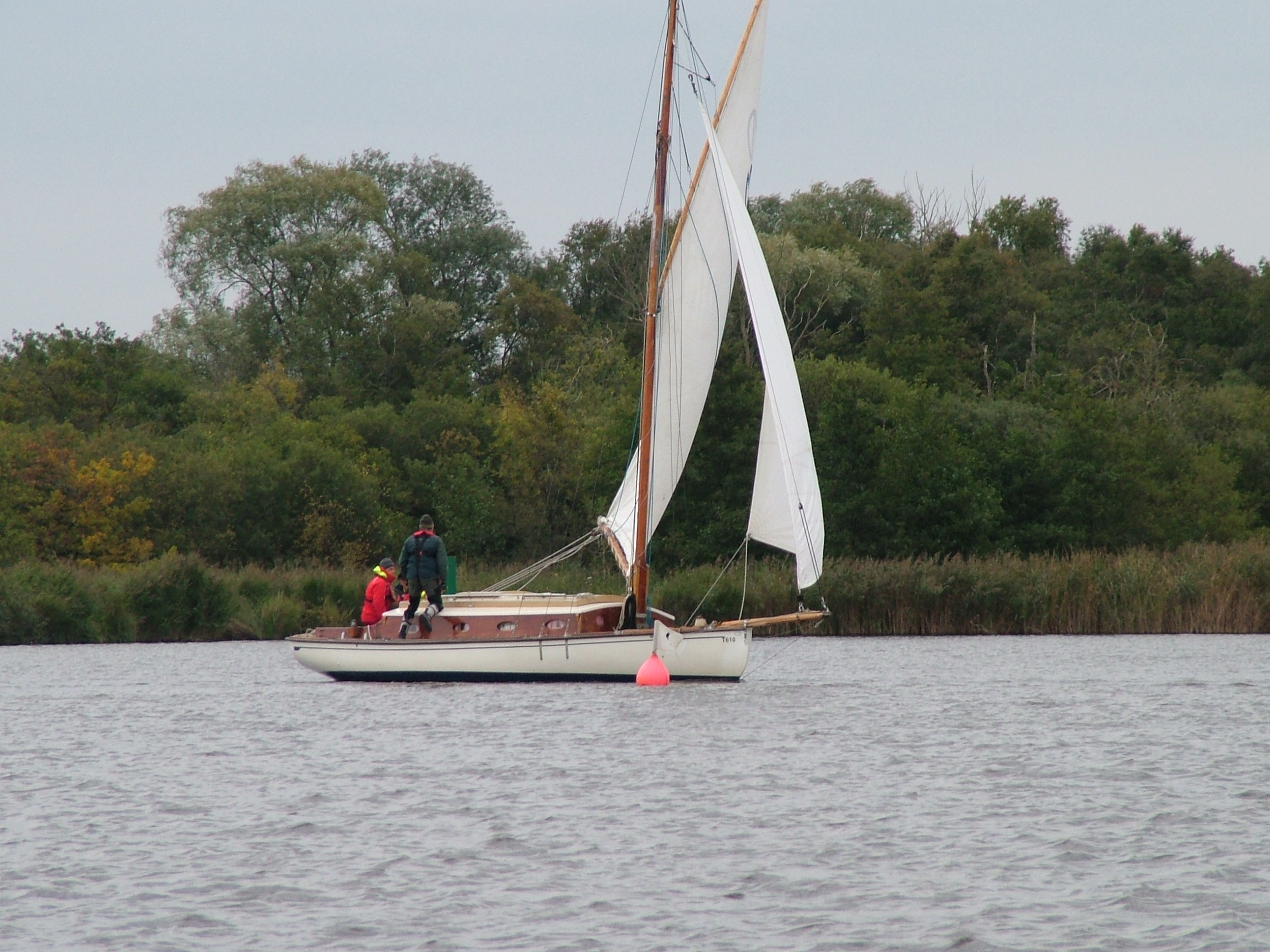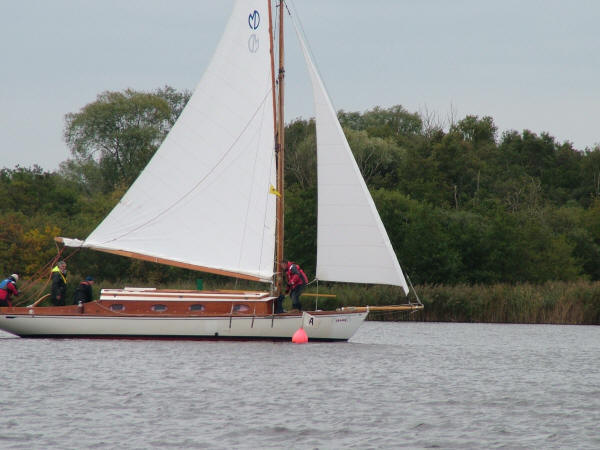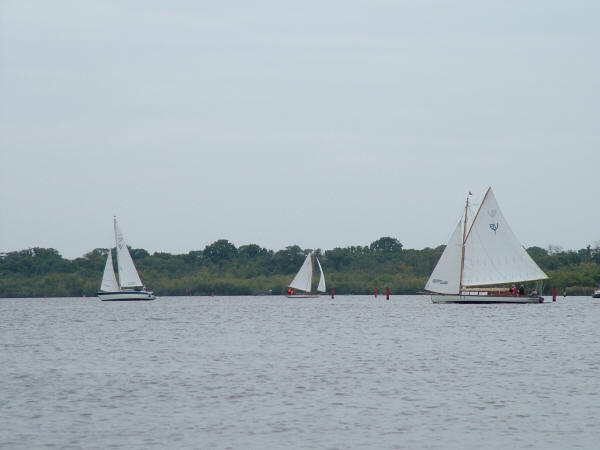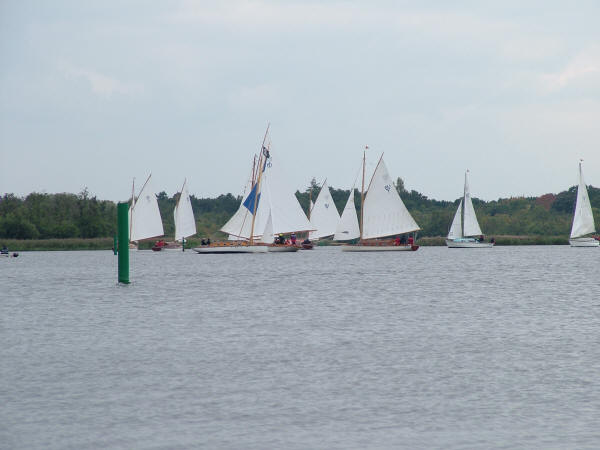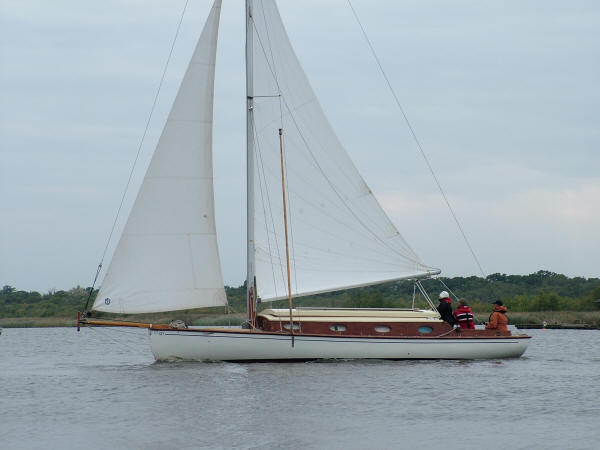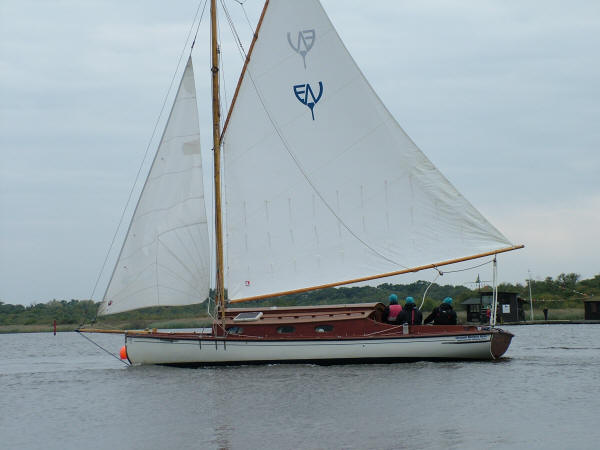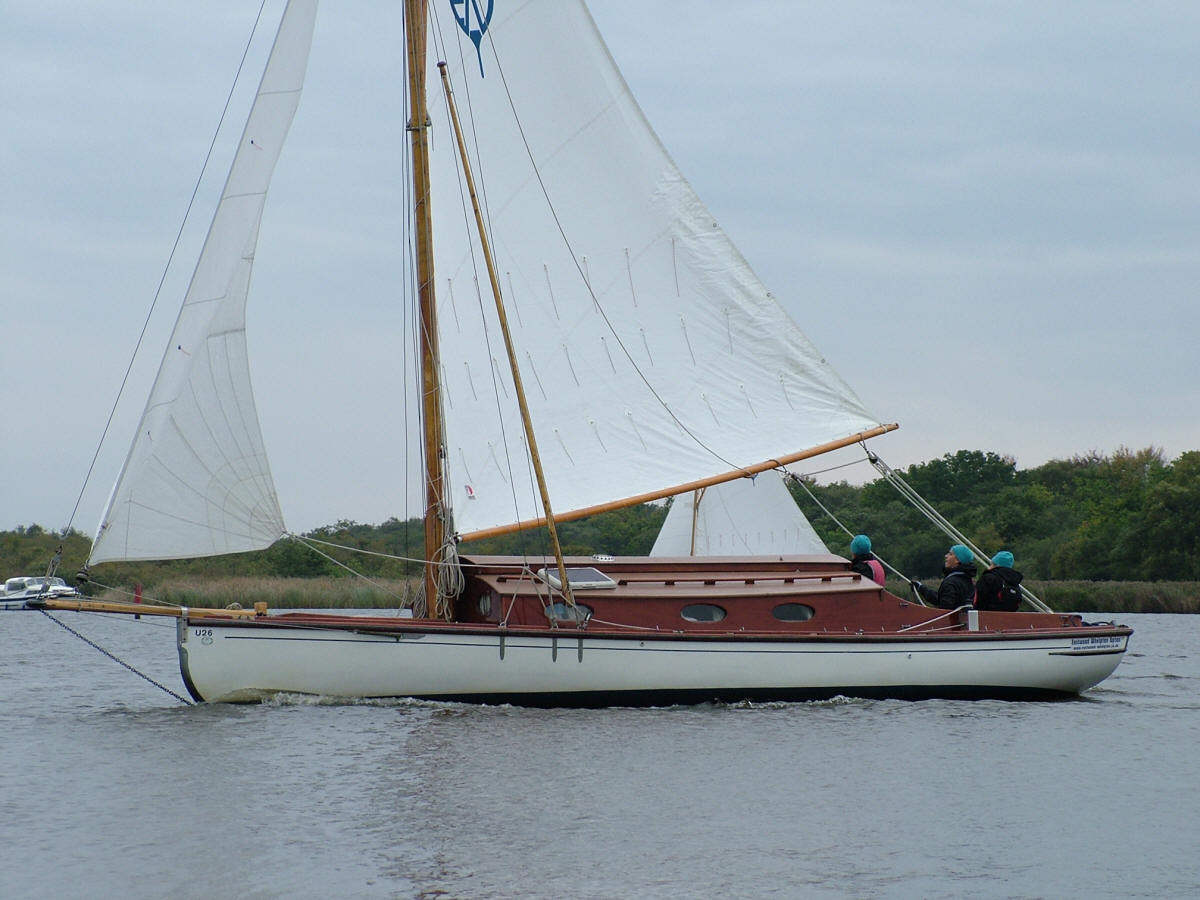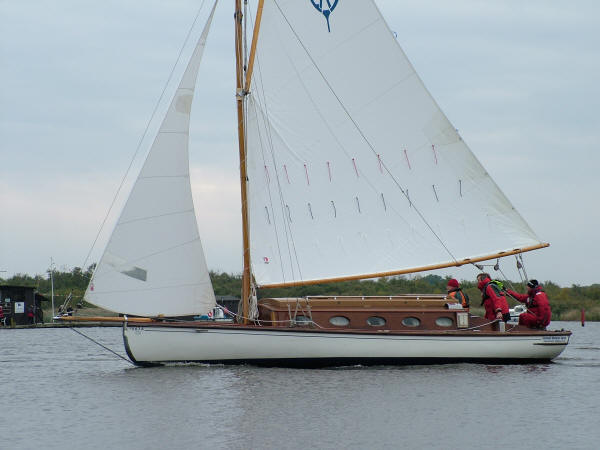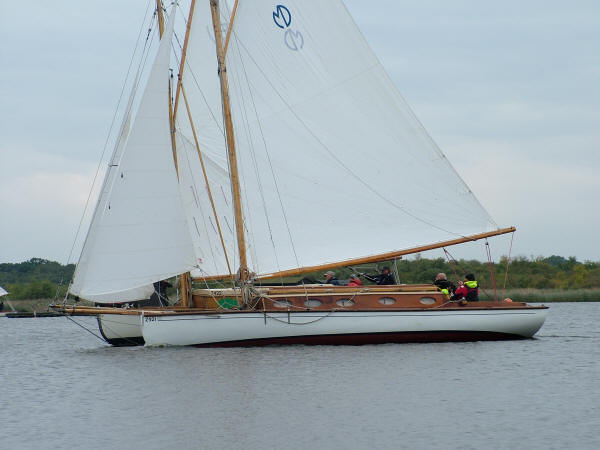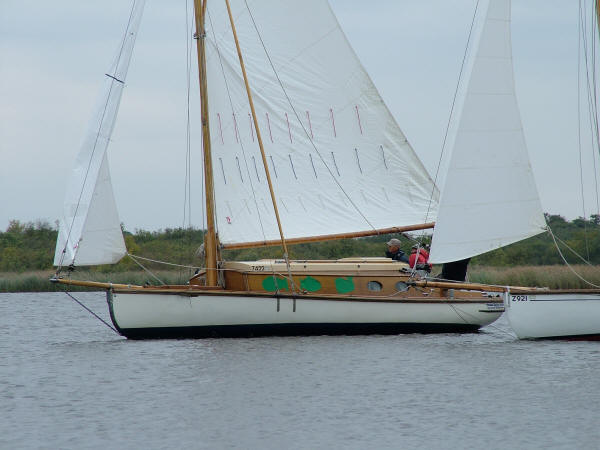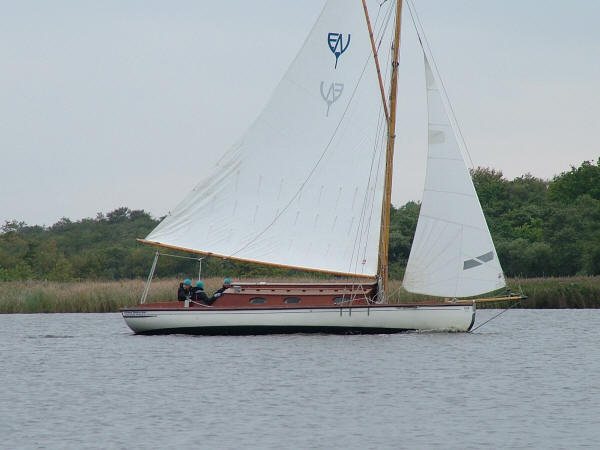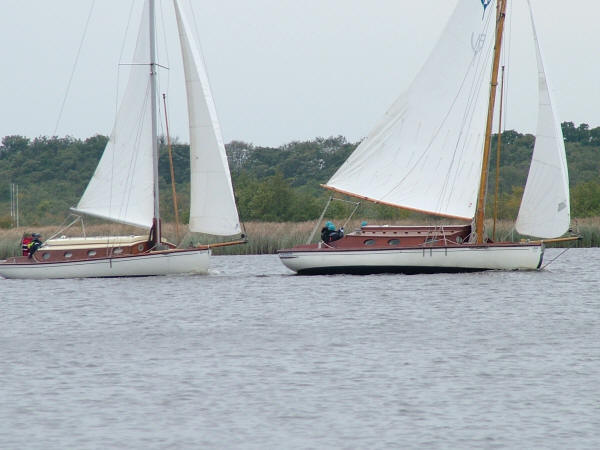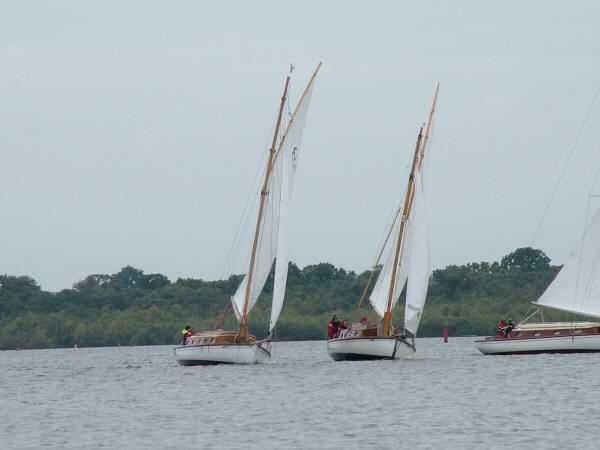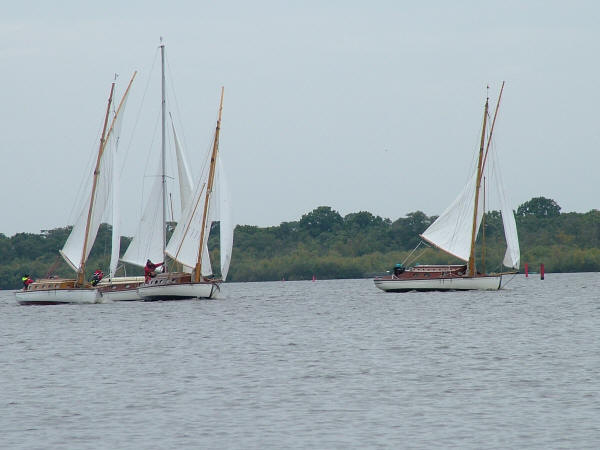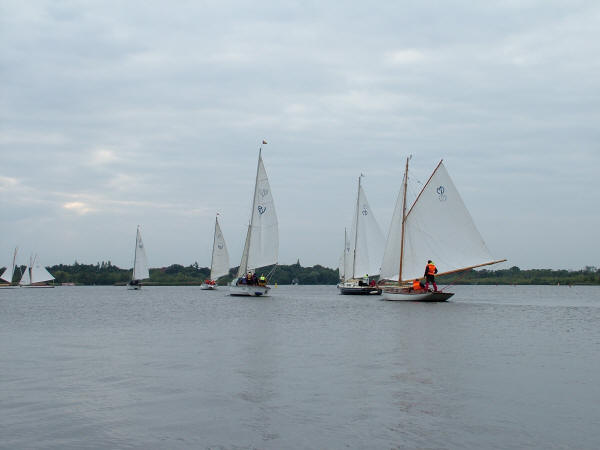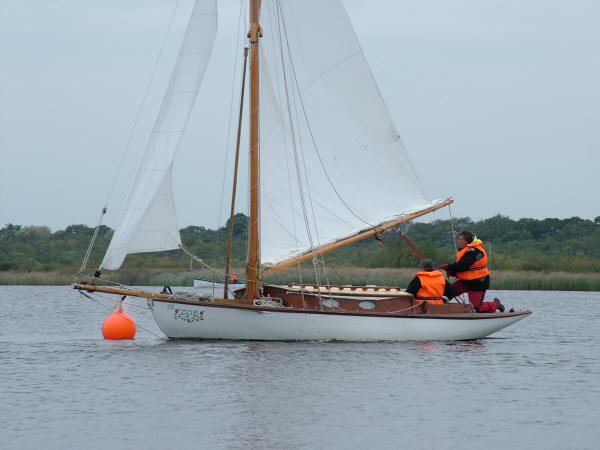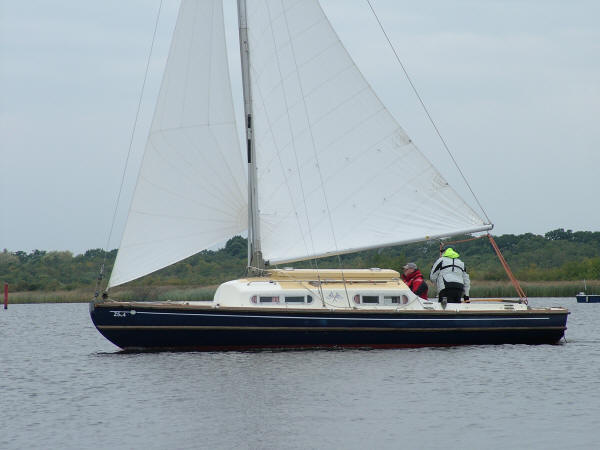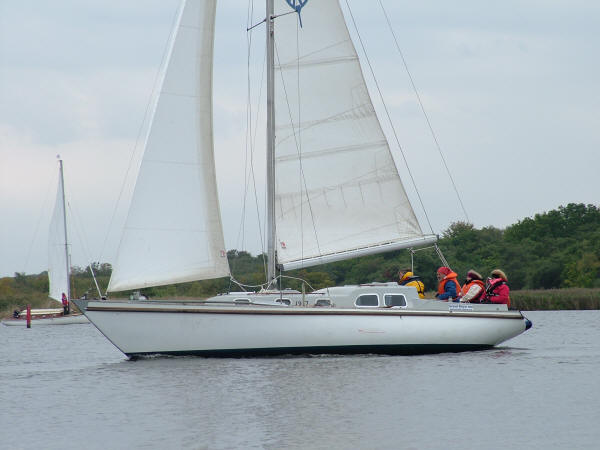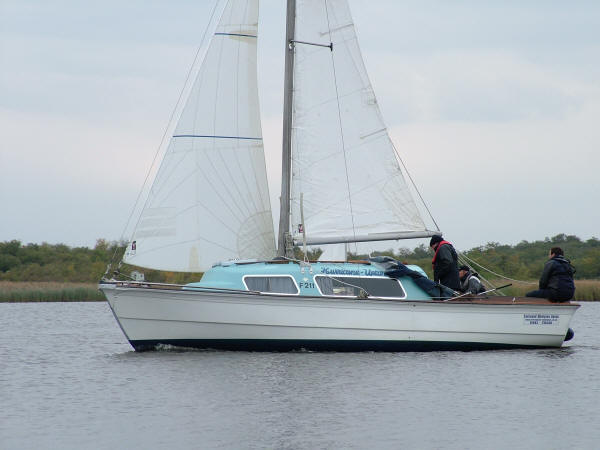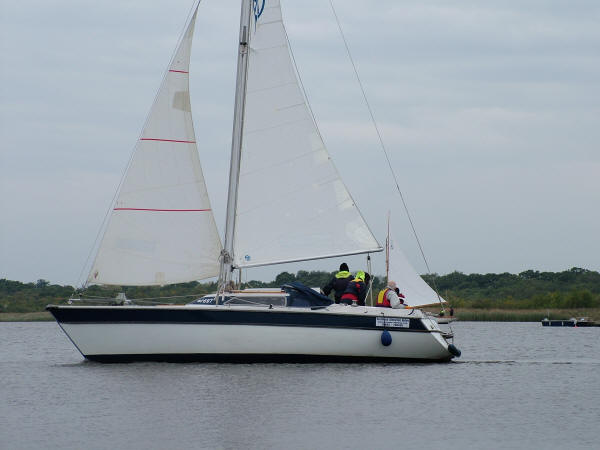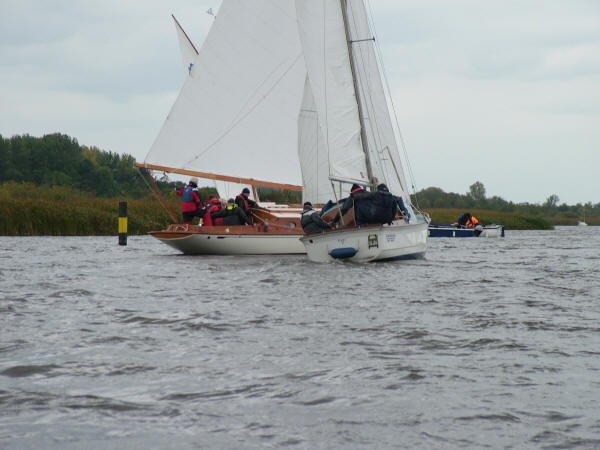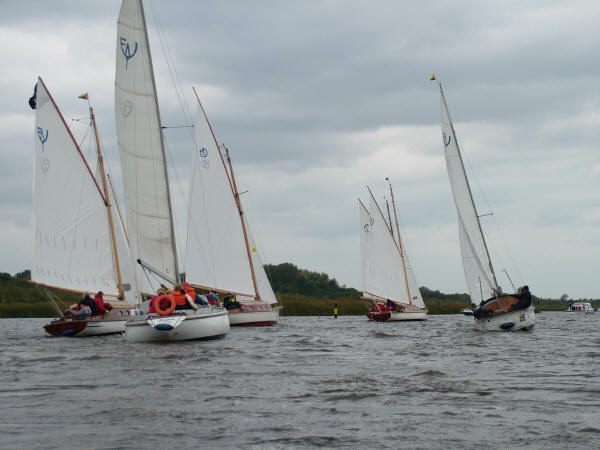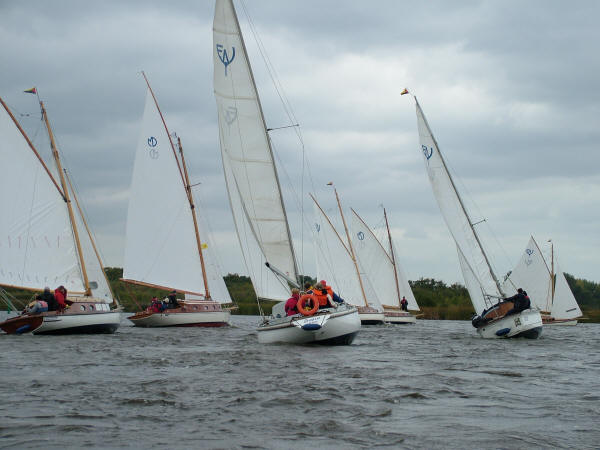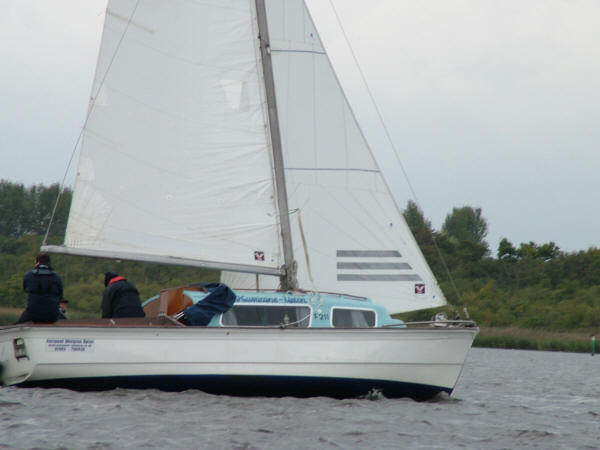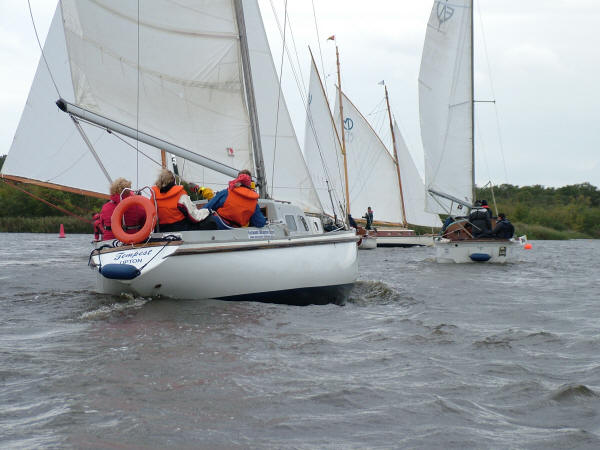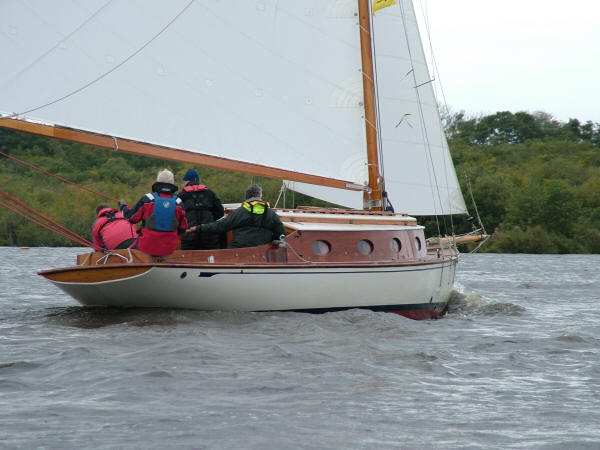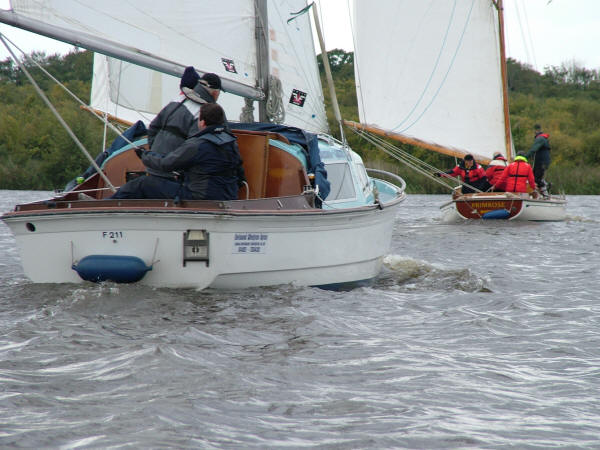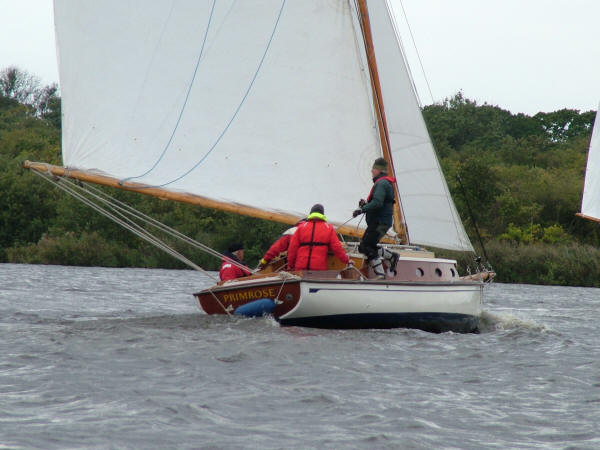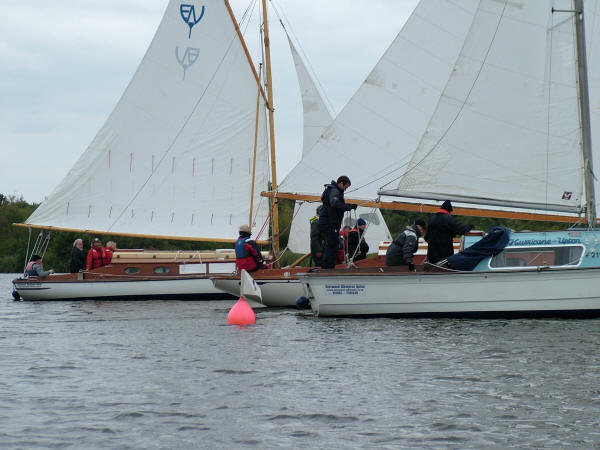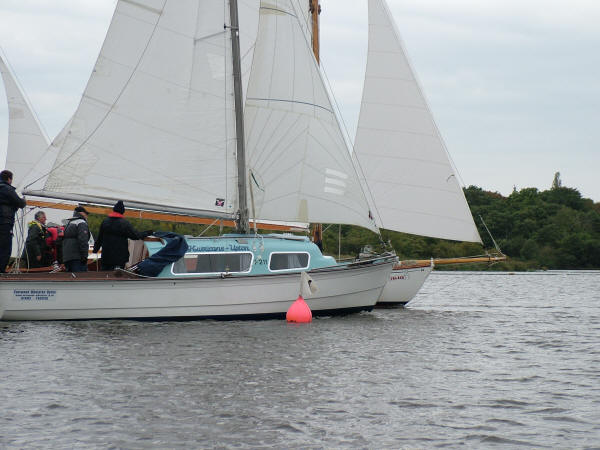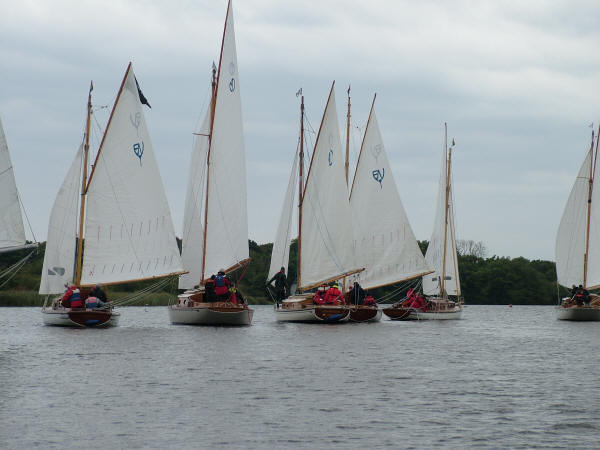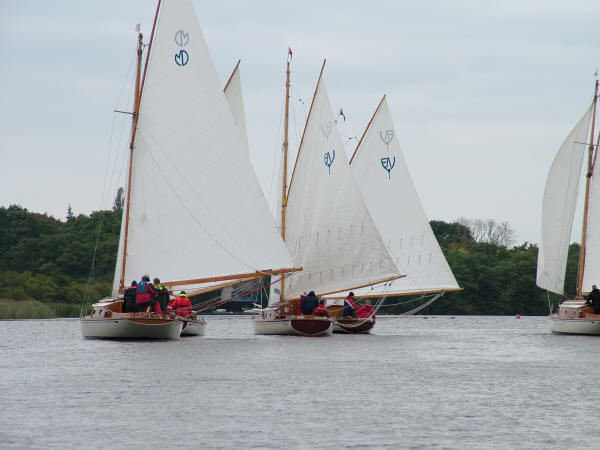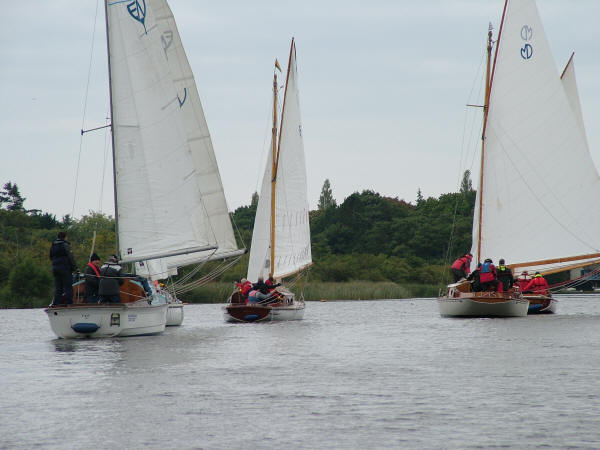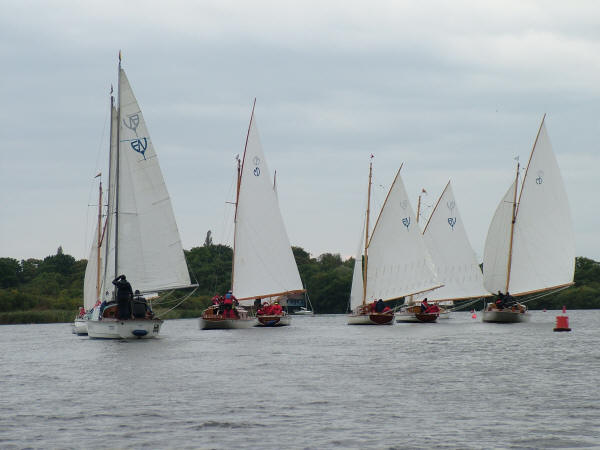 ---
Wednesday
Start of the day for the first race optional reef ~ second race compulsory reef ~ strong wind coming from the north and some very heavy showers! Pictures follow below
First race - "1" mark - I think I have a picture of every boat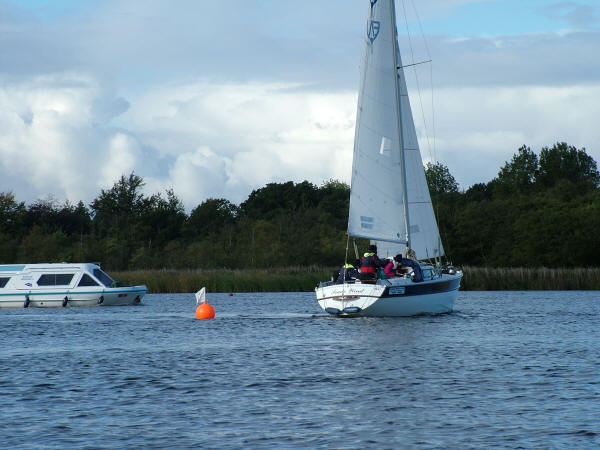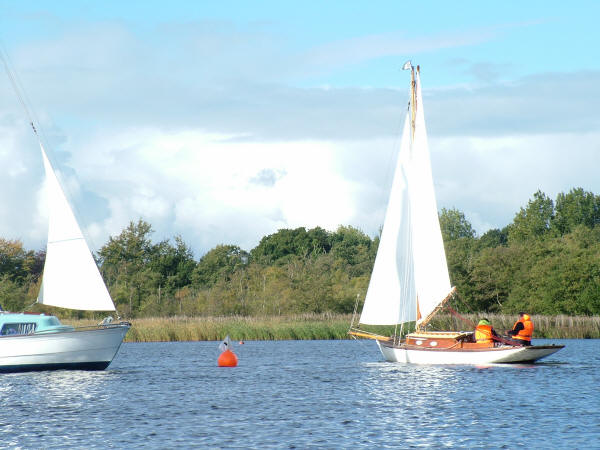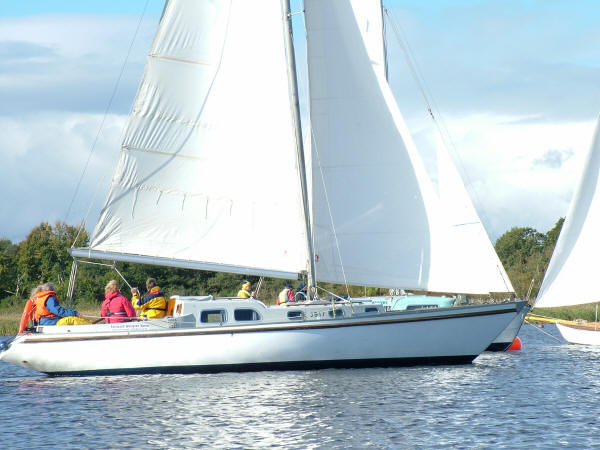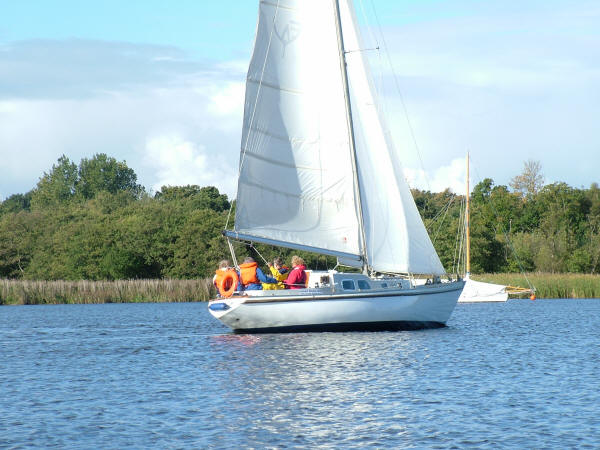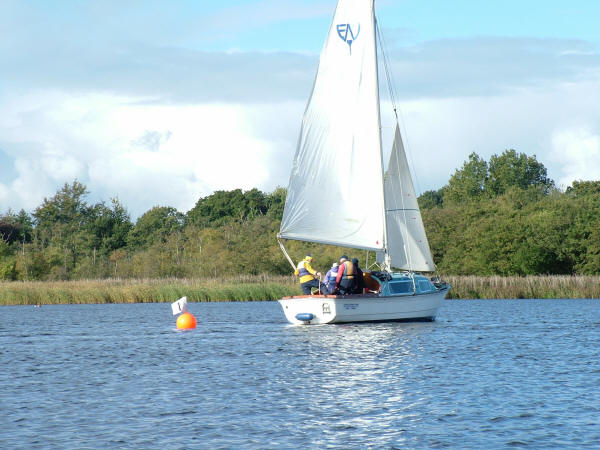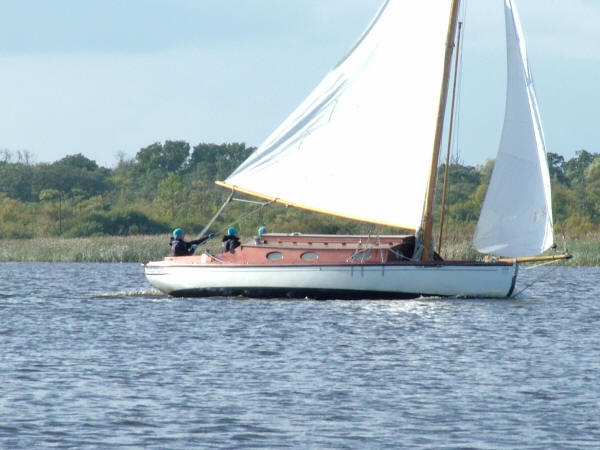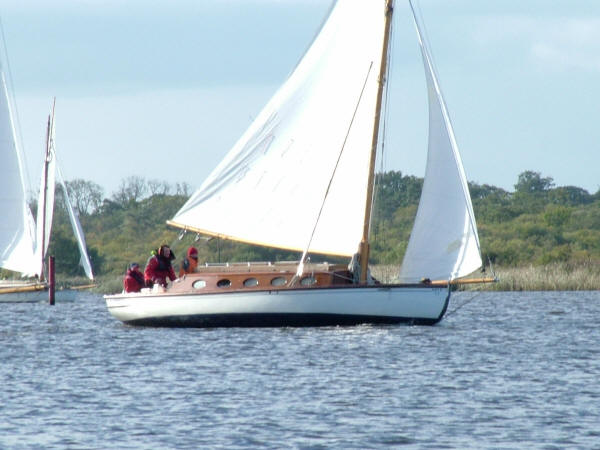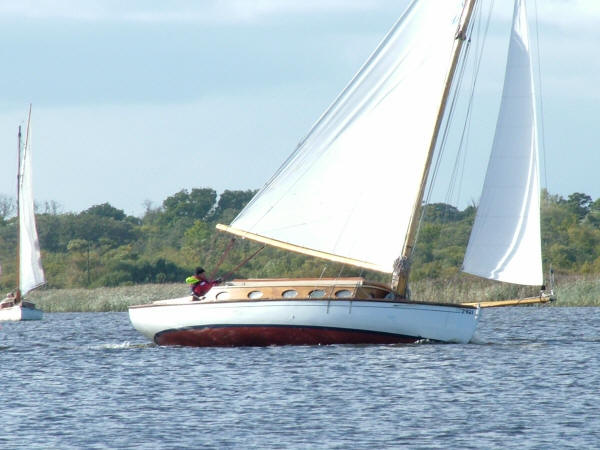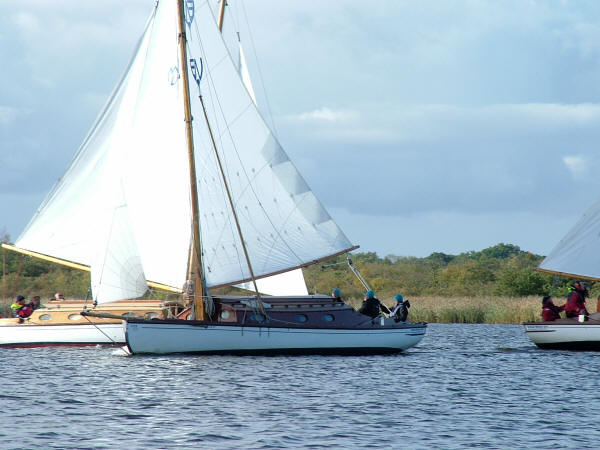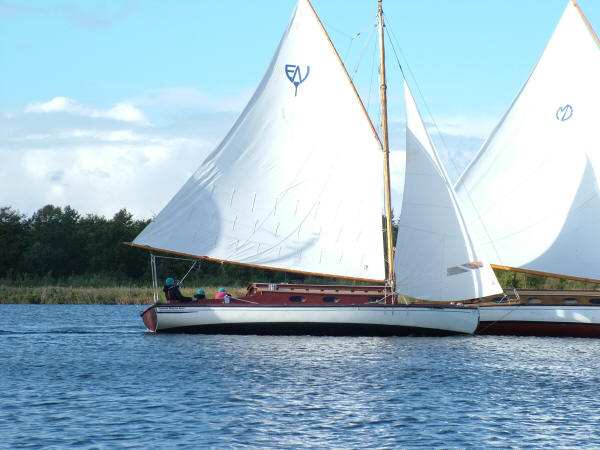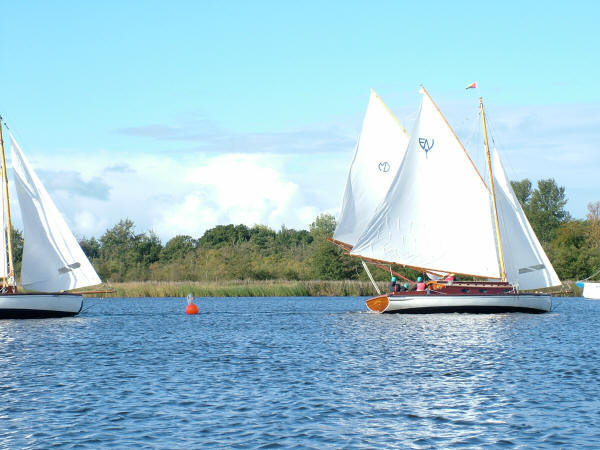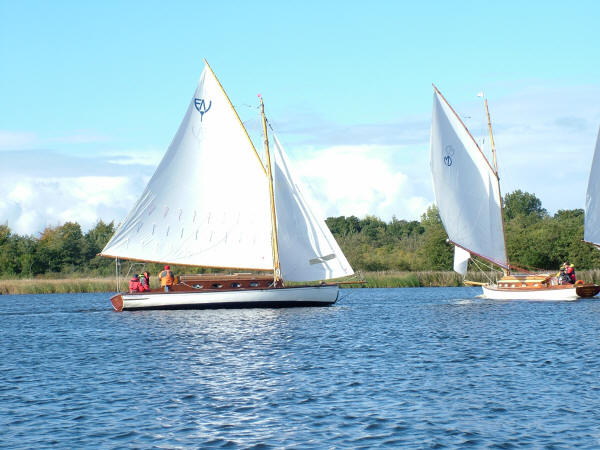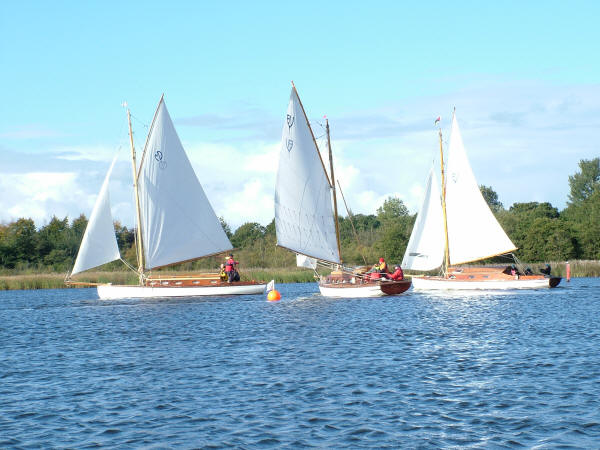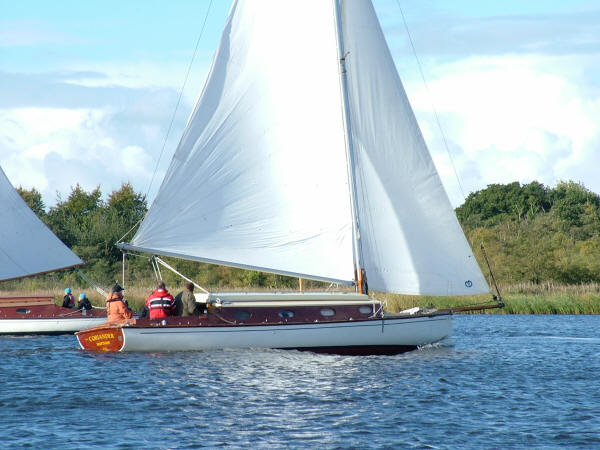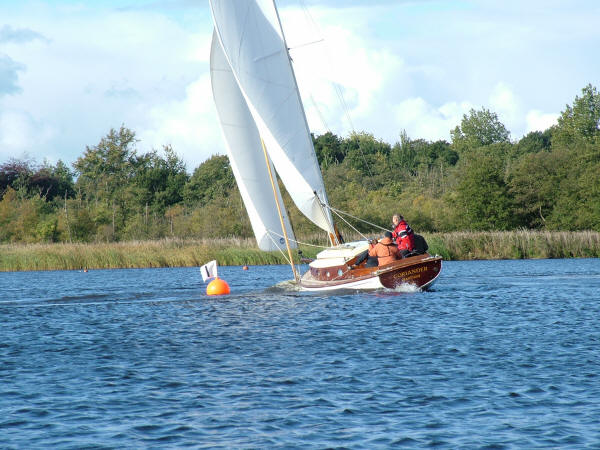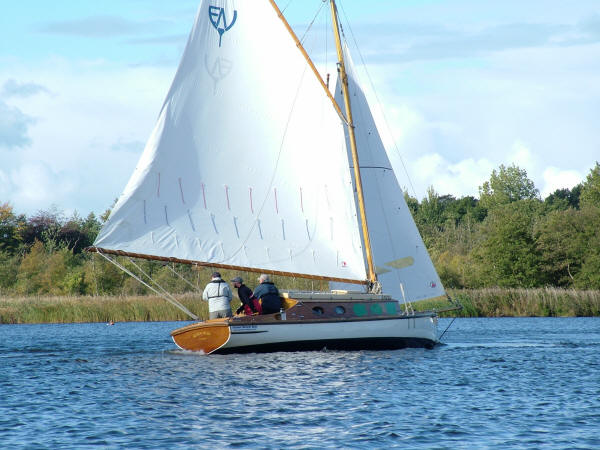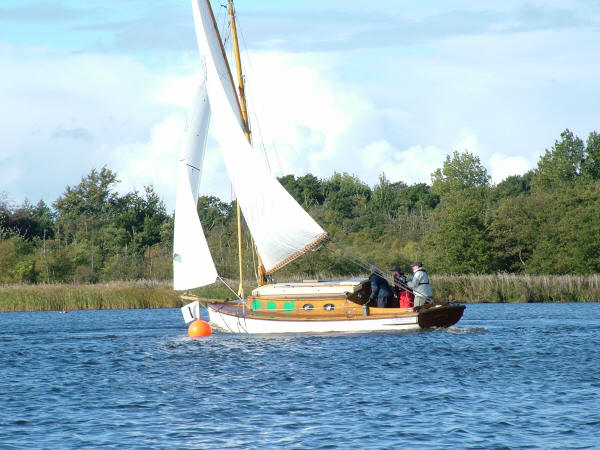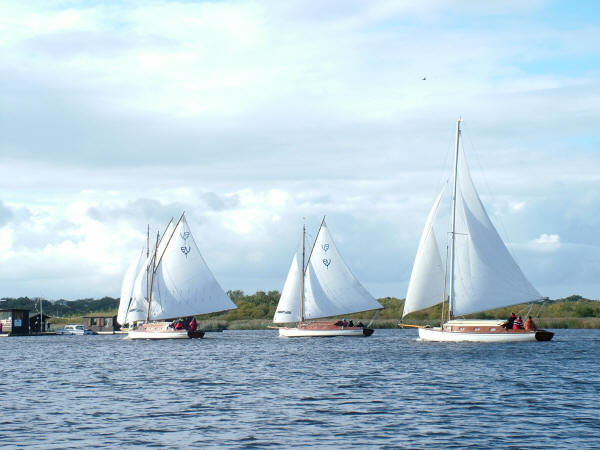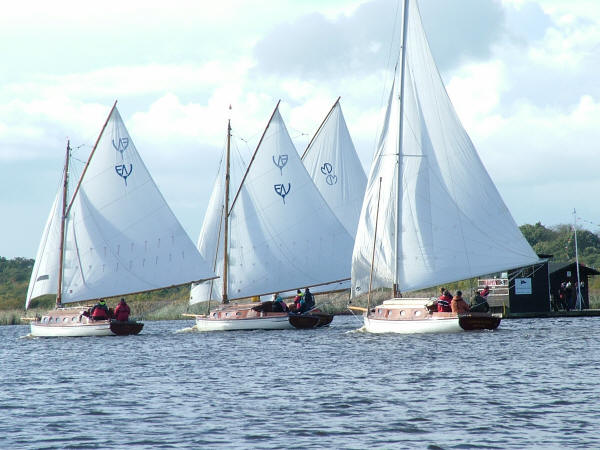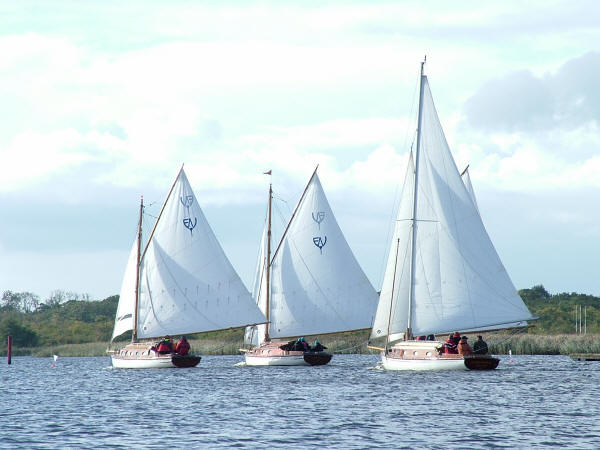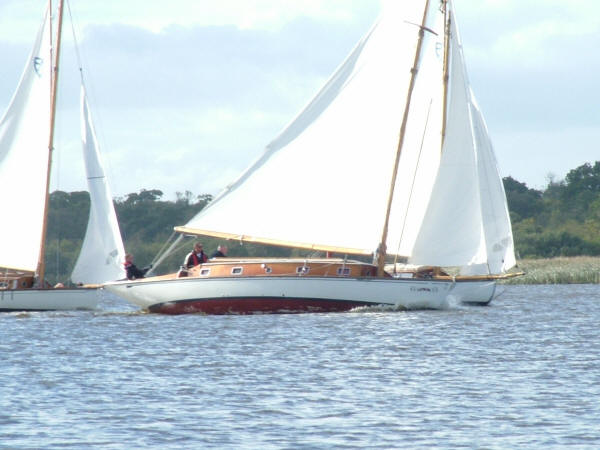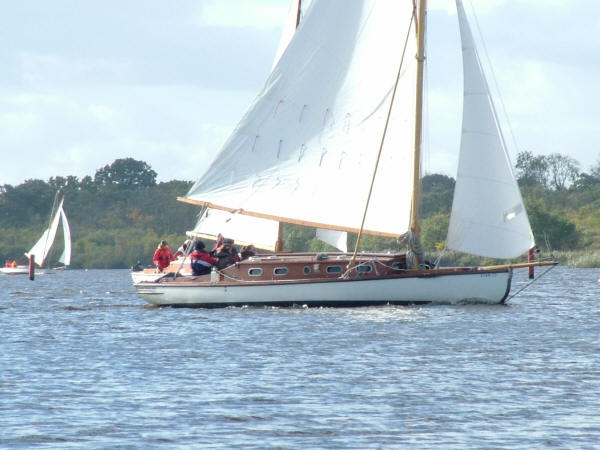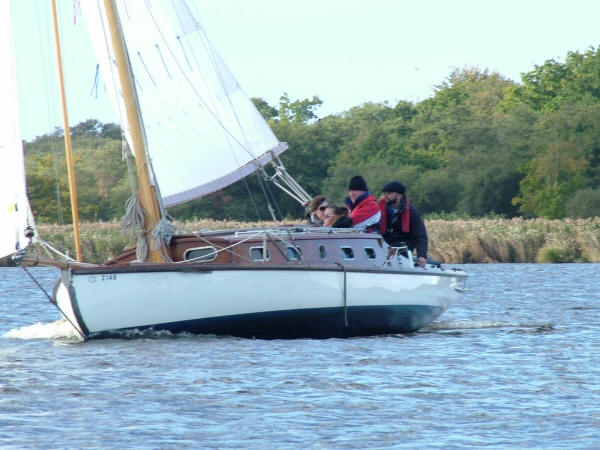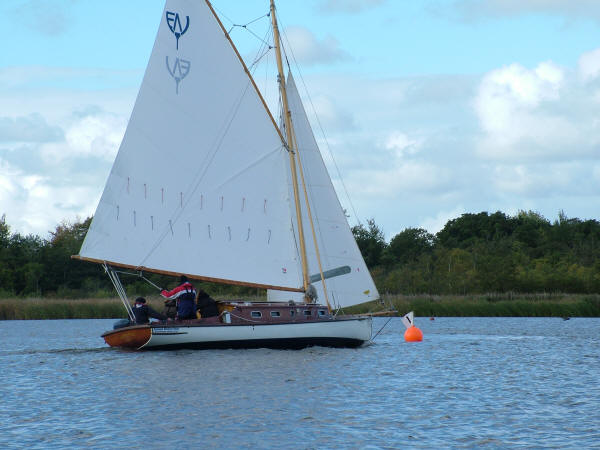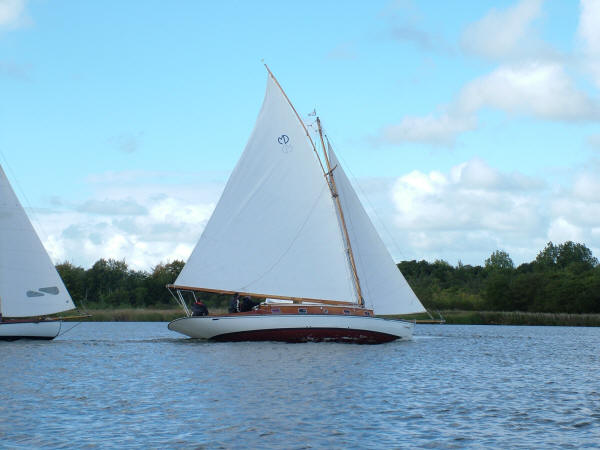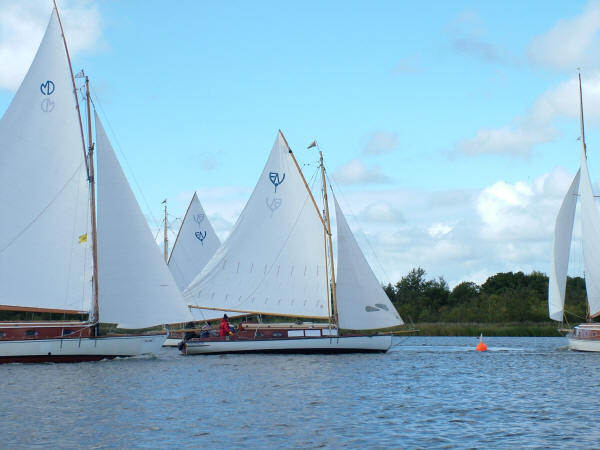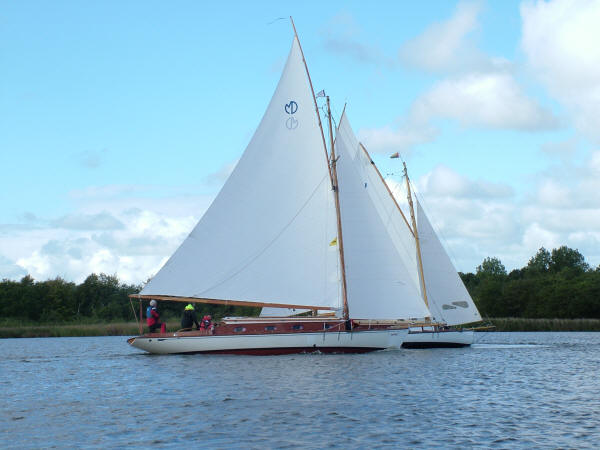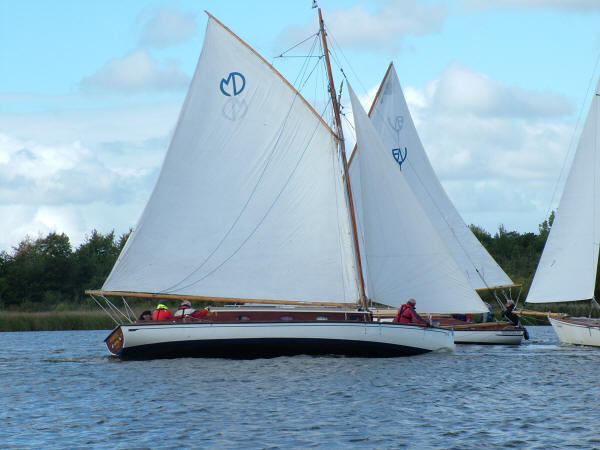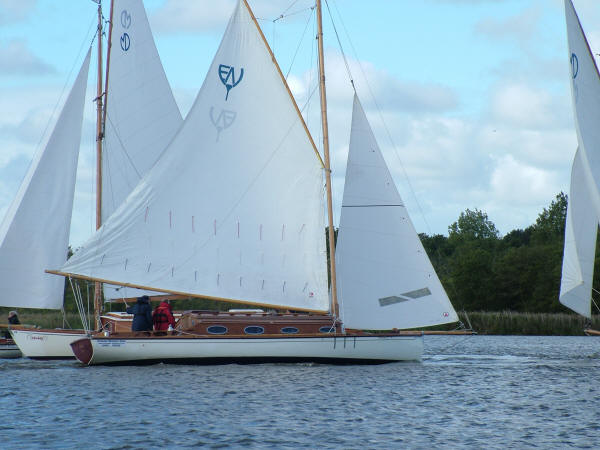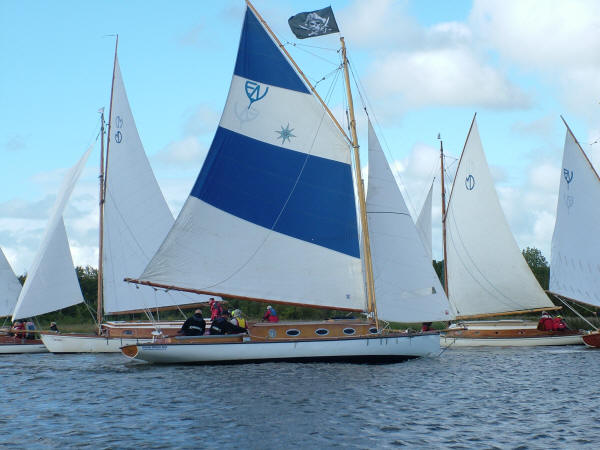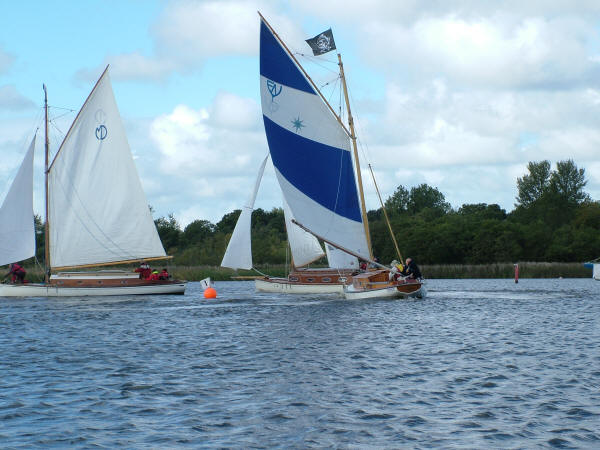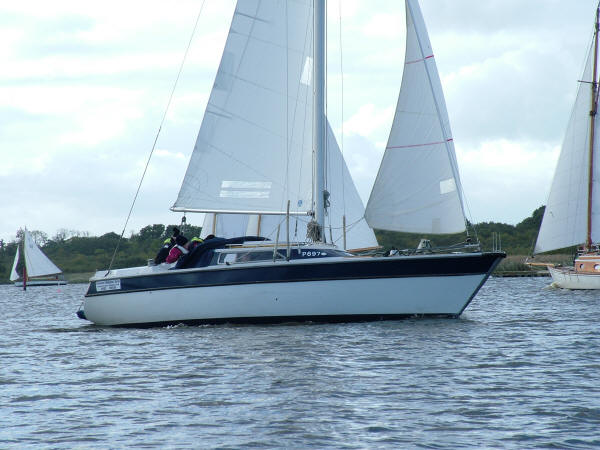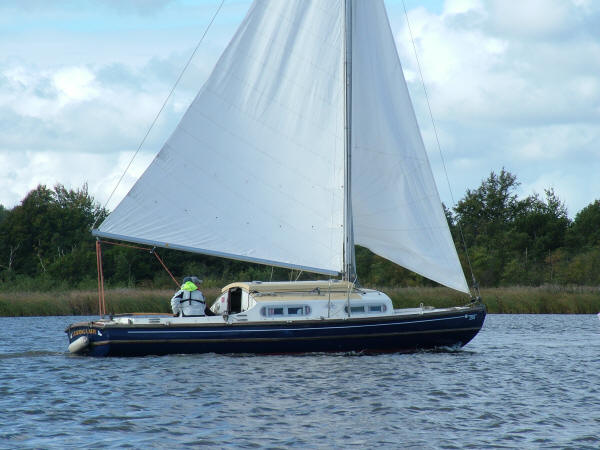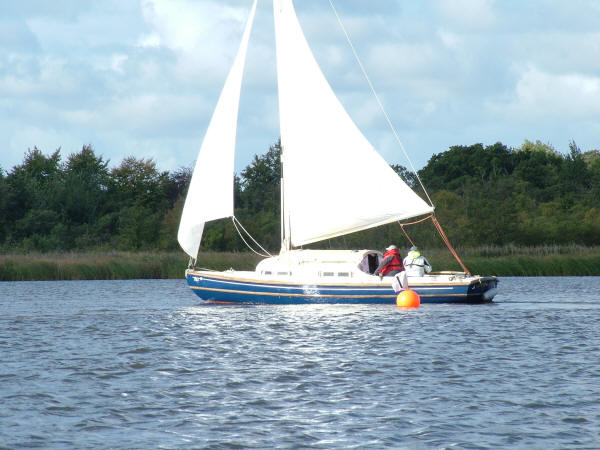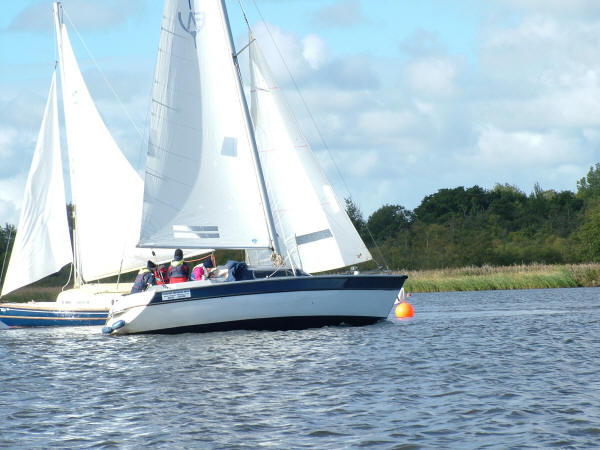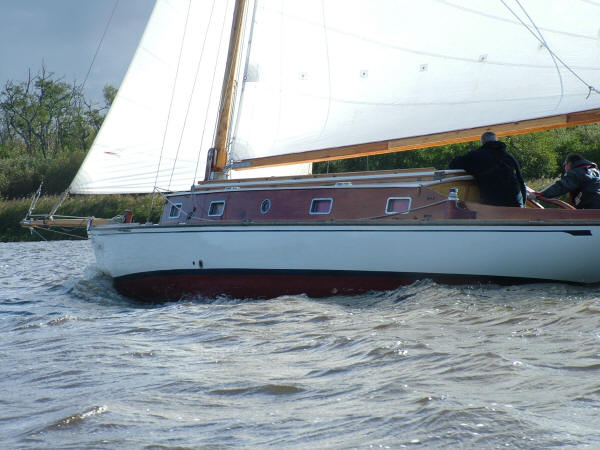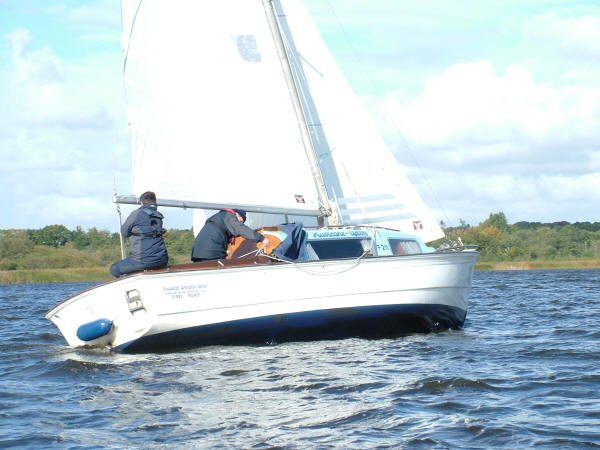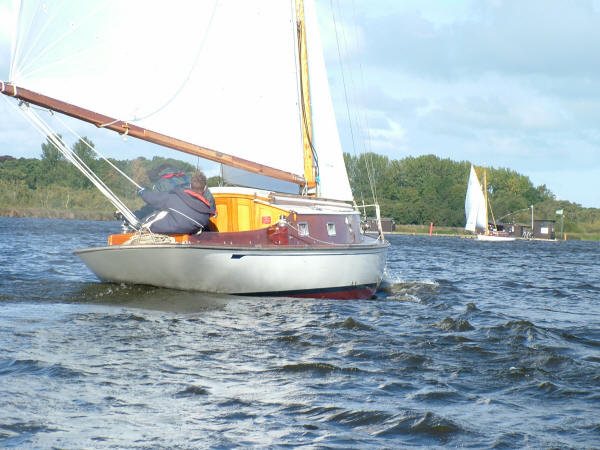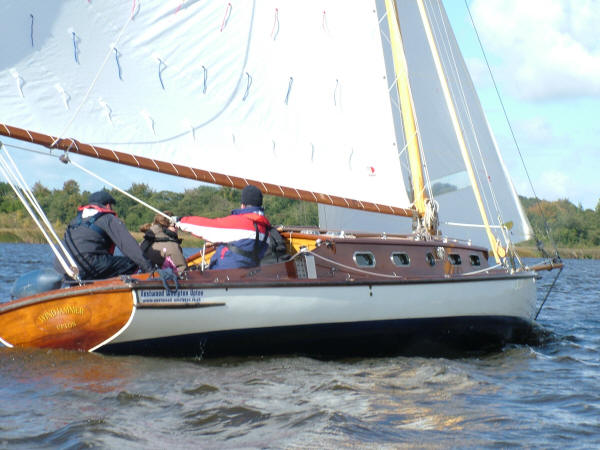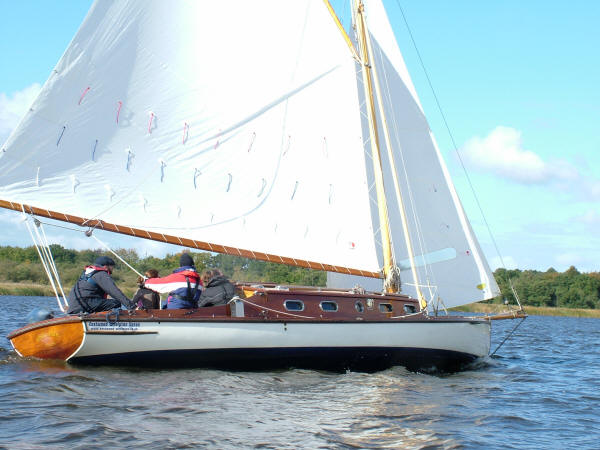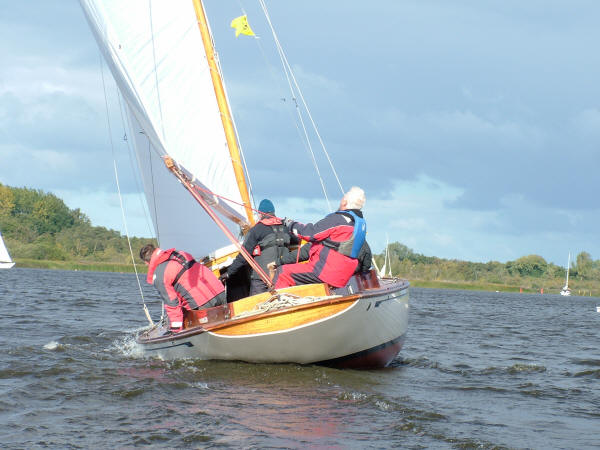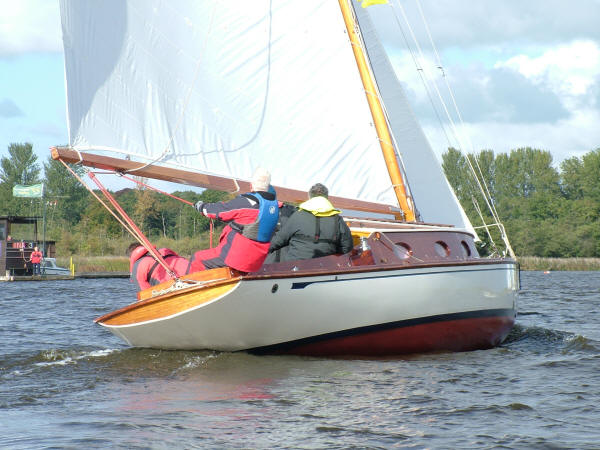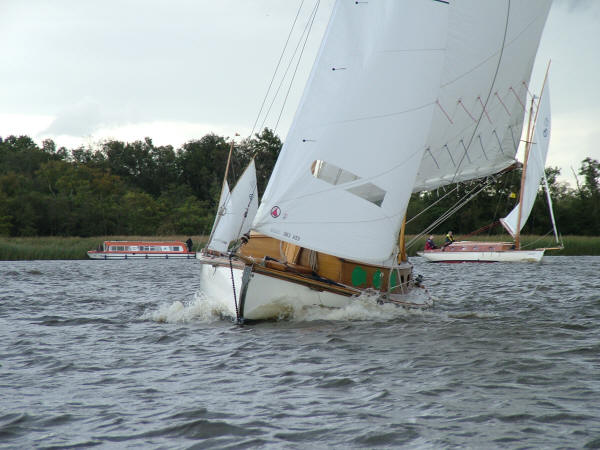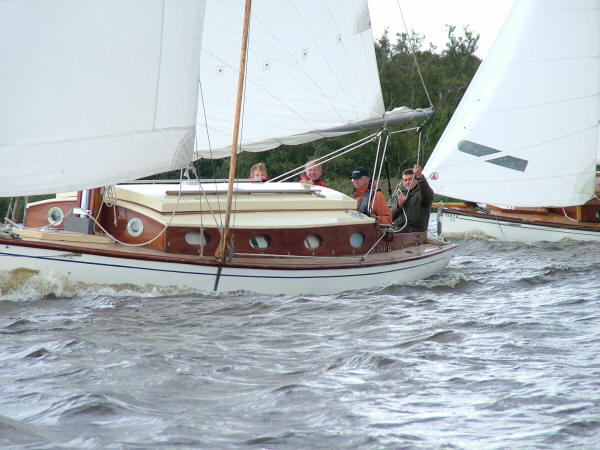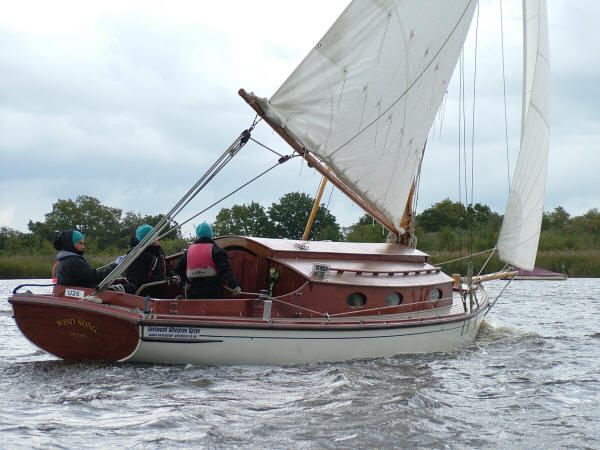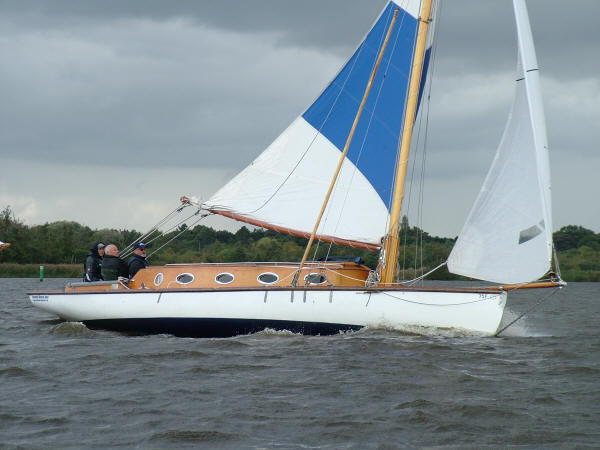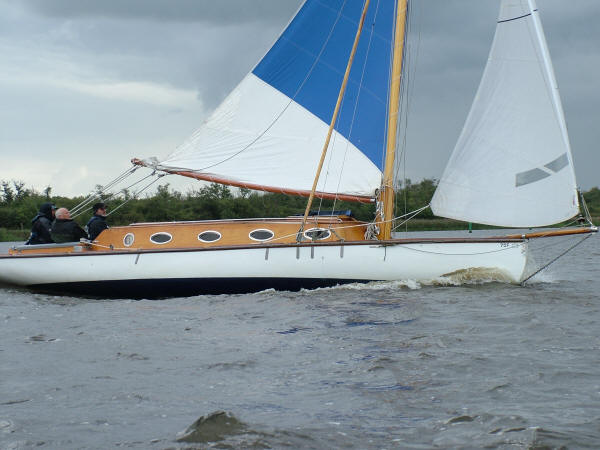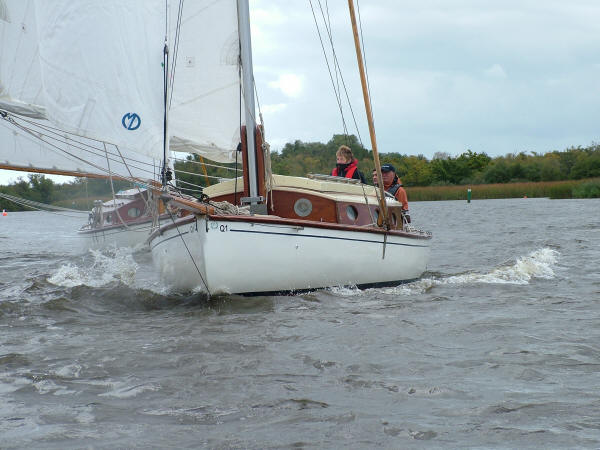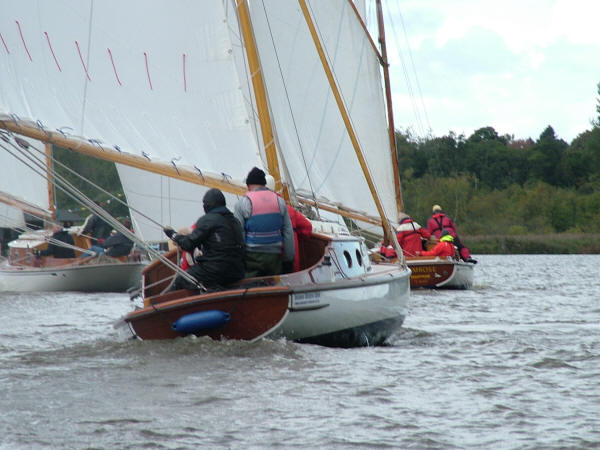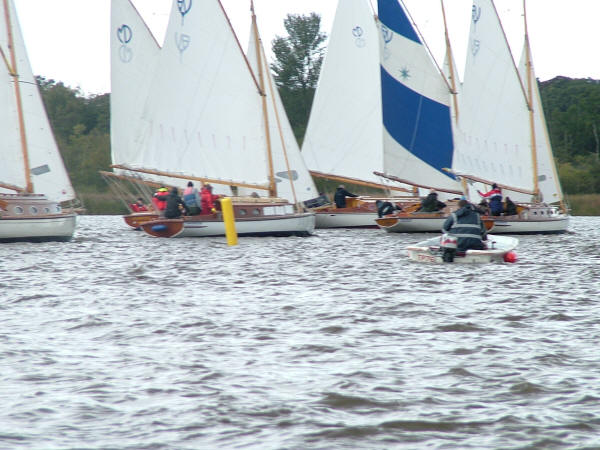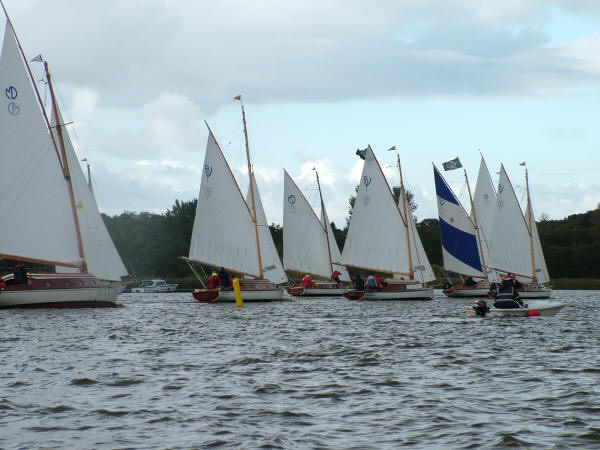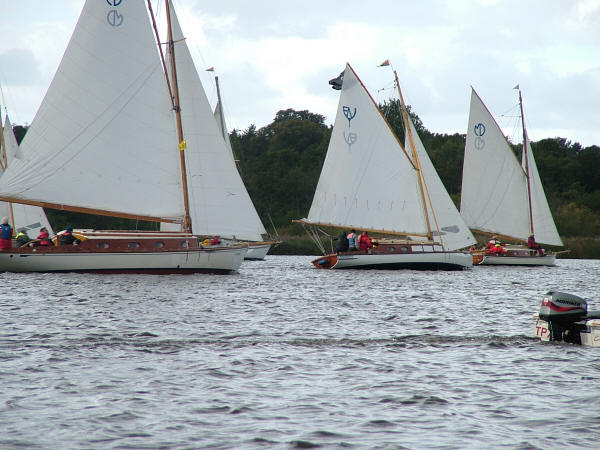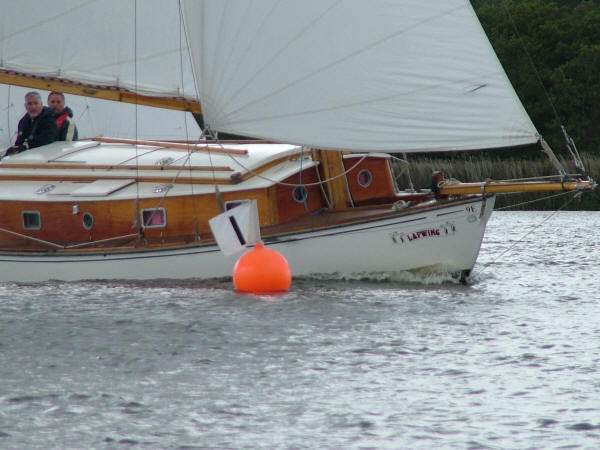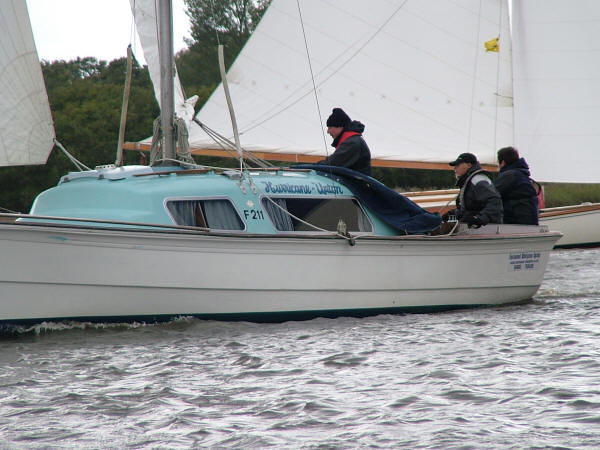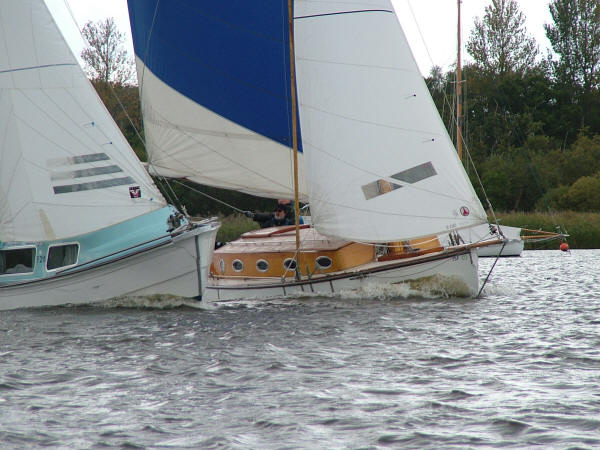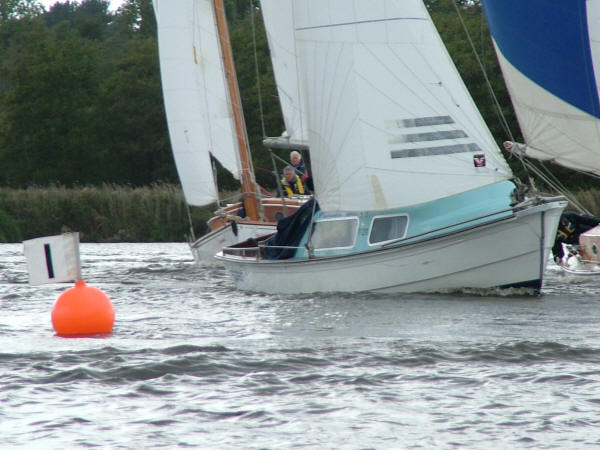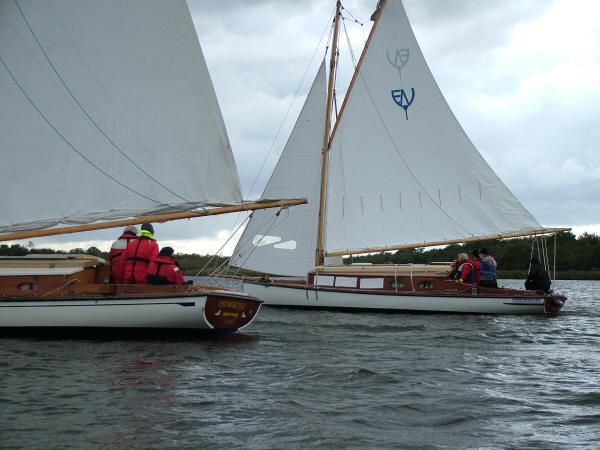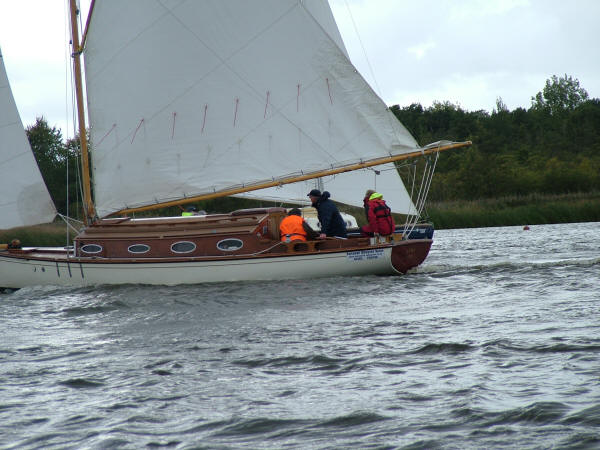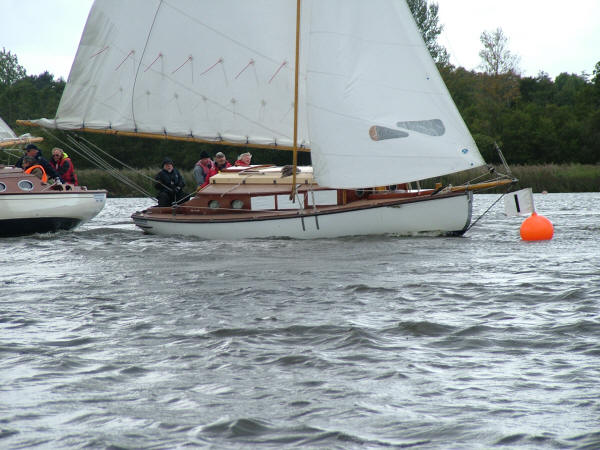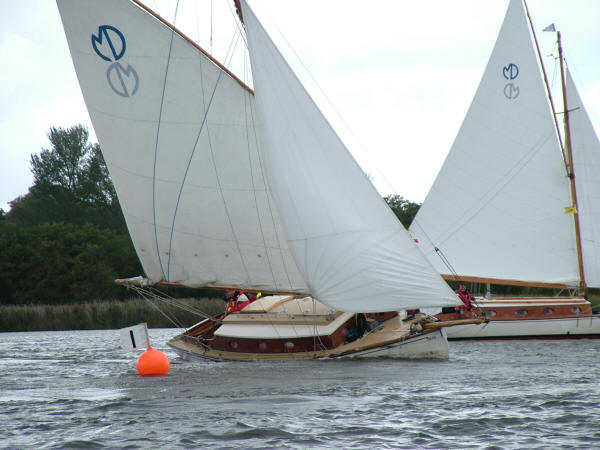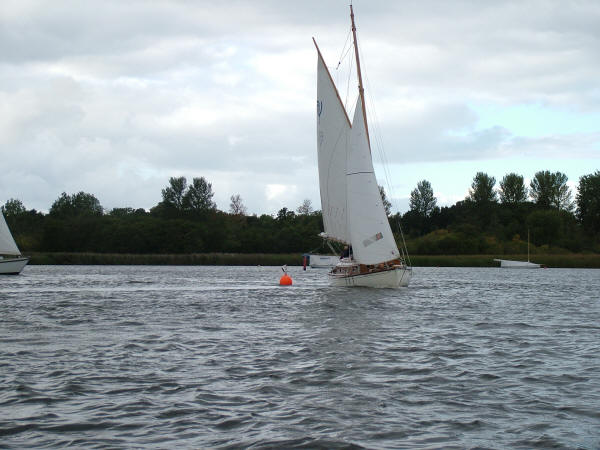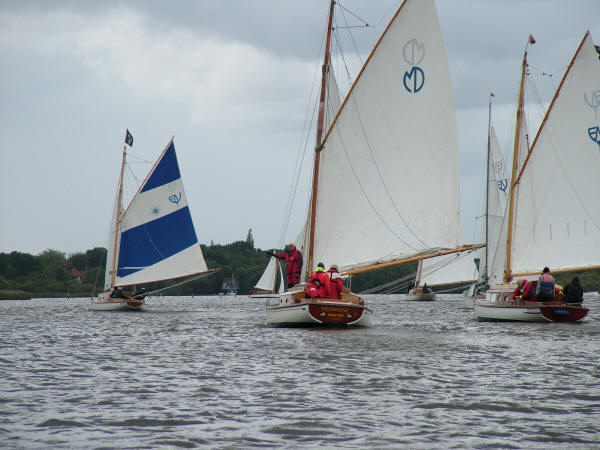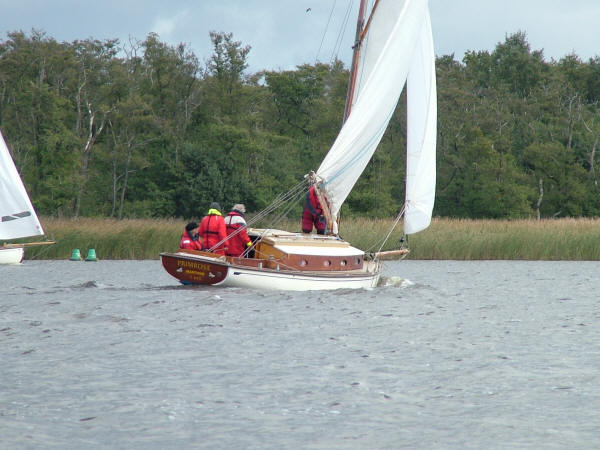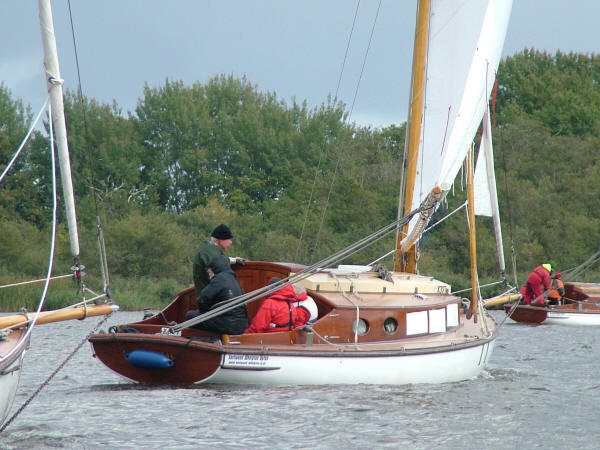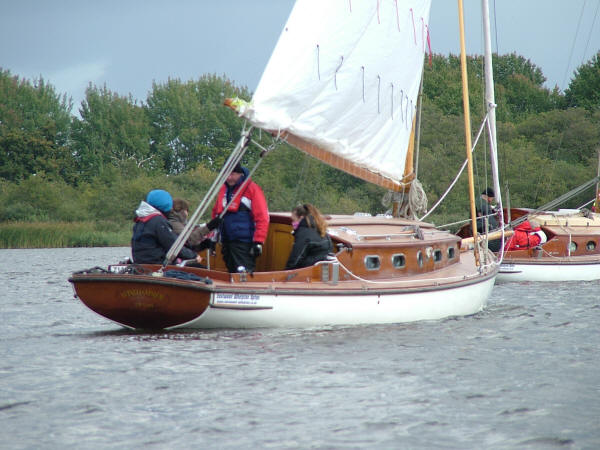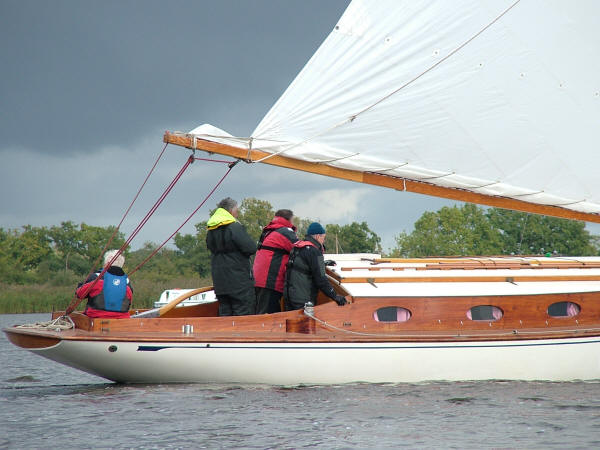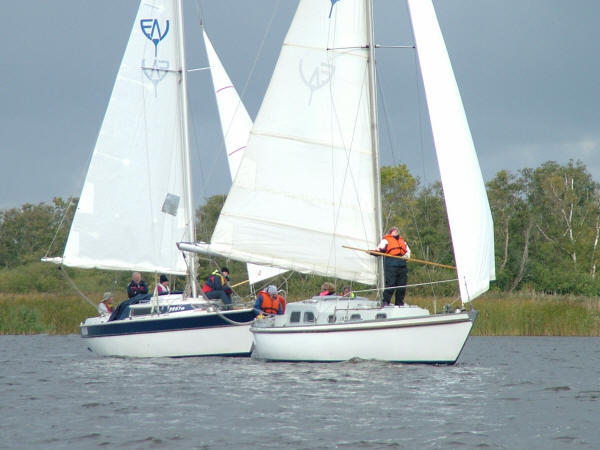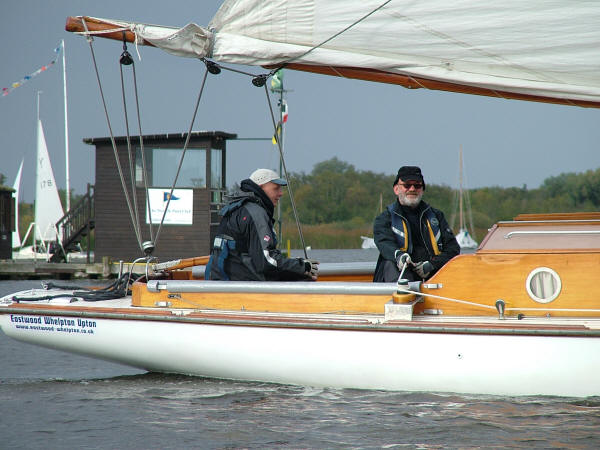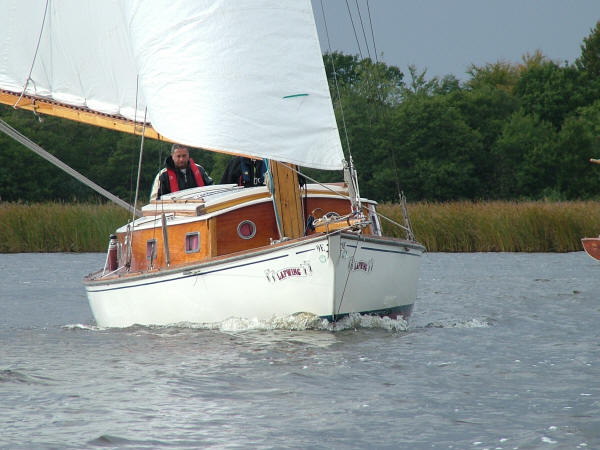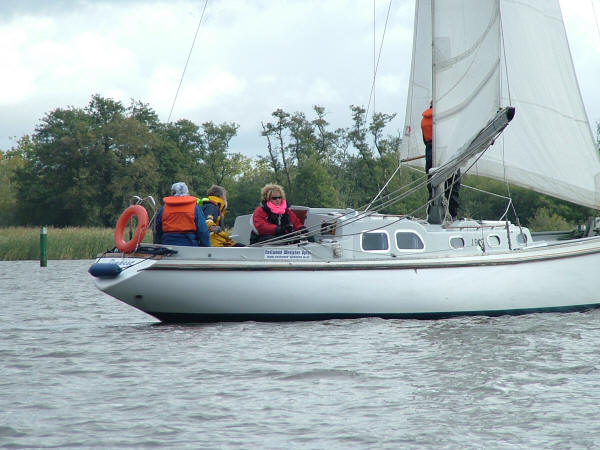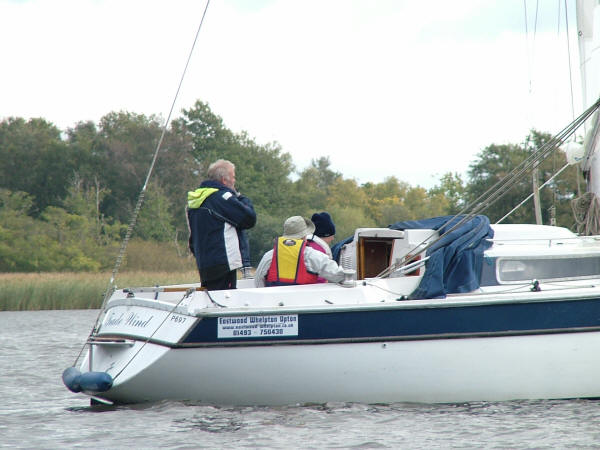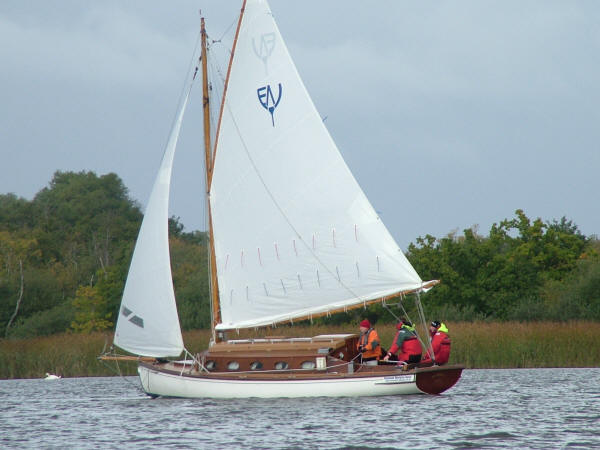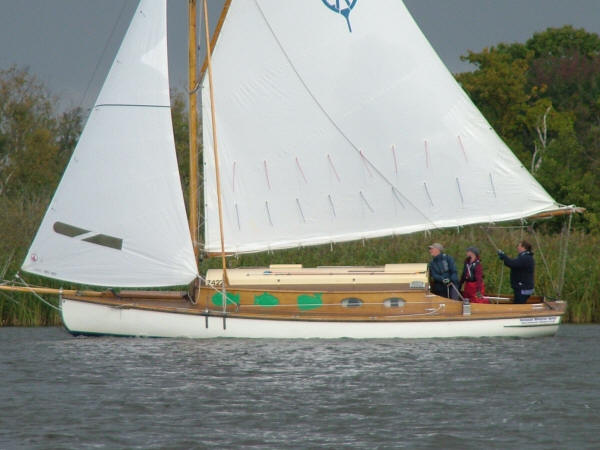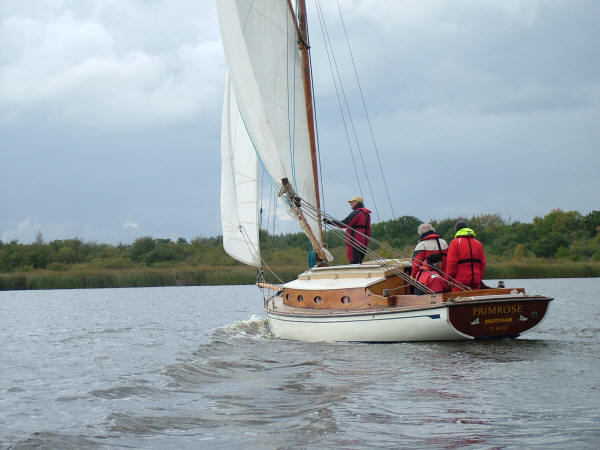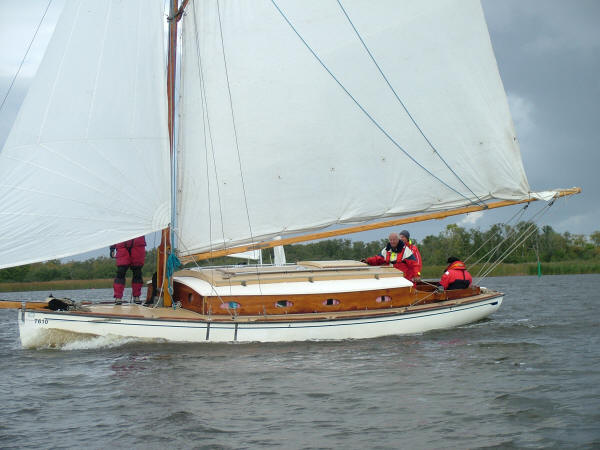 ---
Thursday
Started with little wind - got stronger during the day ~ very pleasant despite the odd shower
Blocks of pictures in no particular order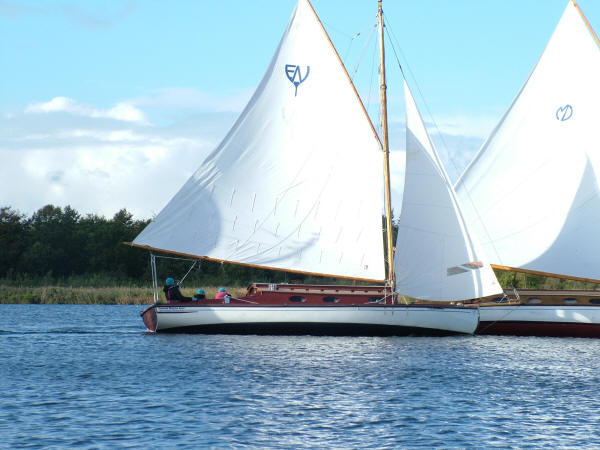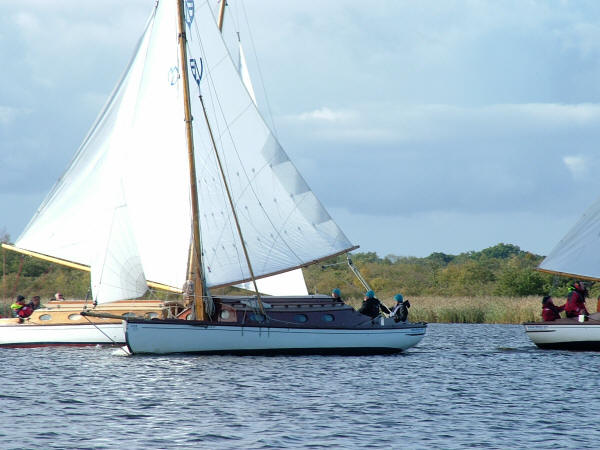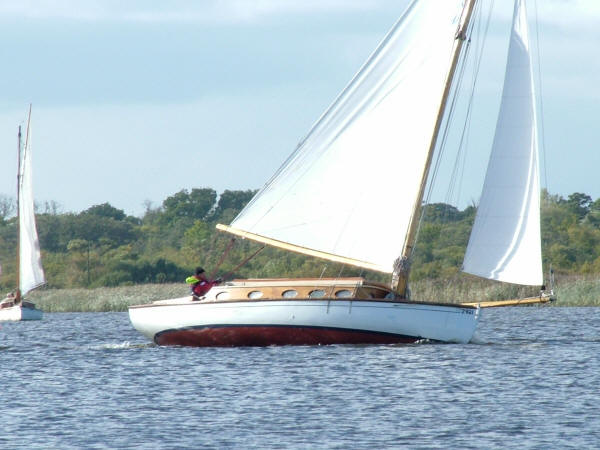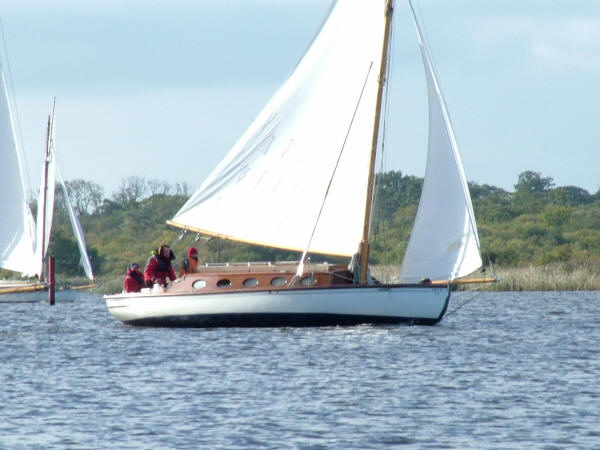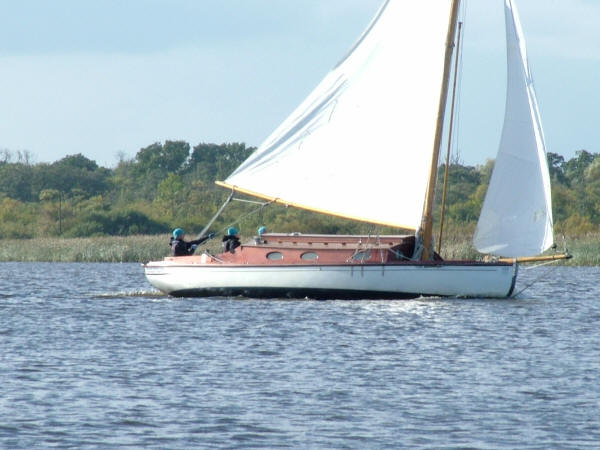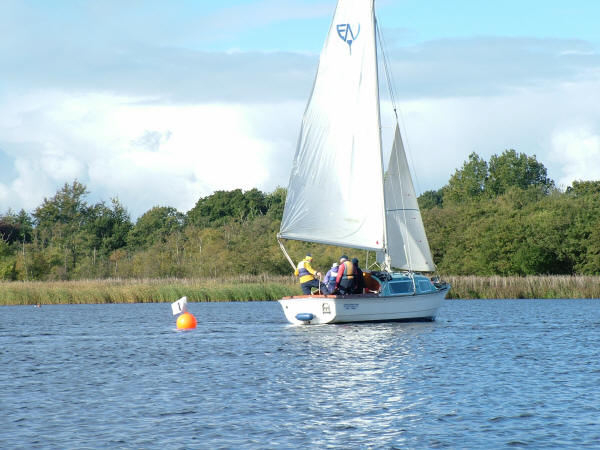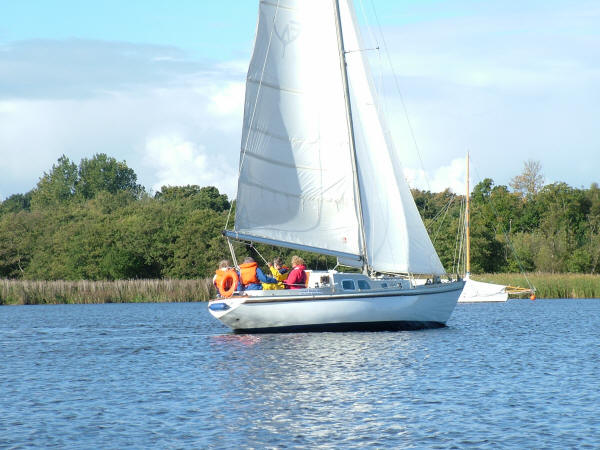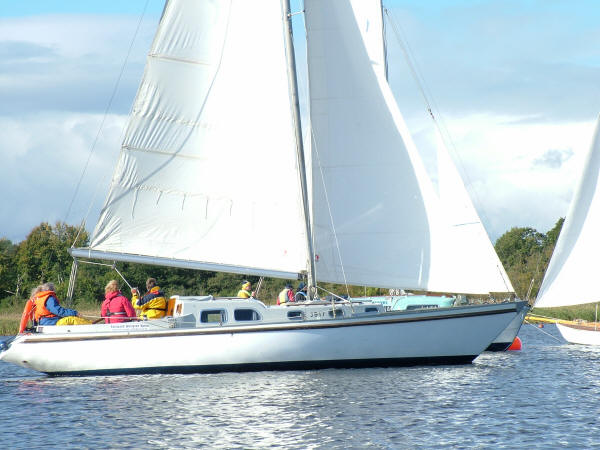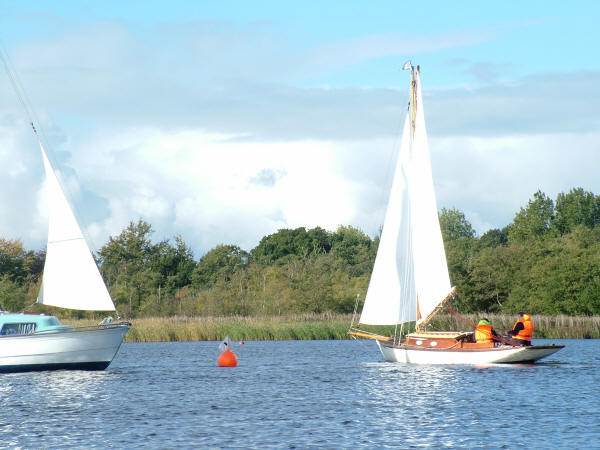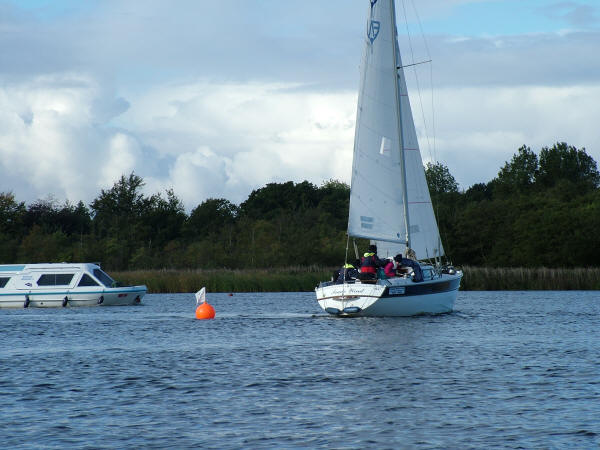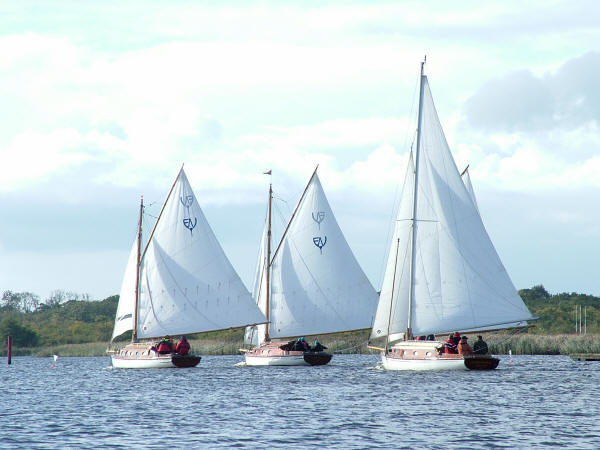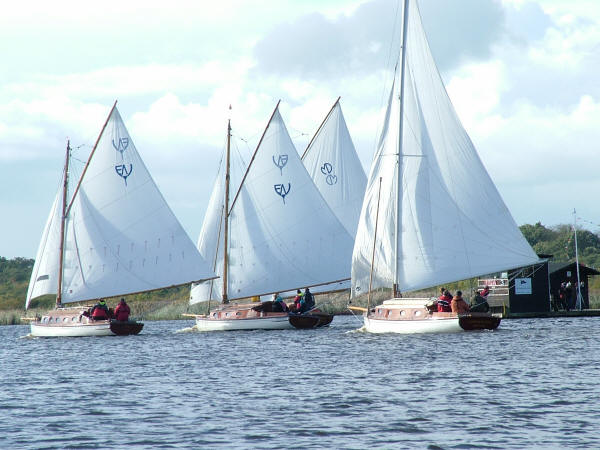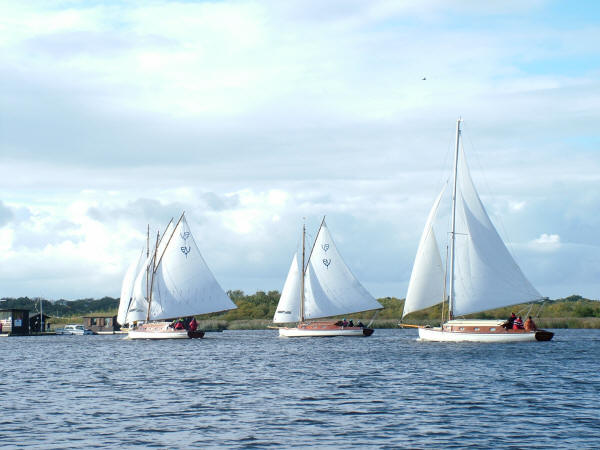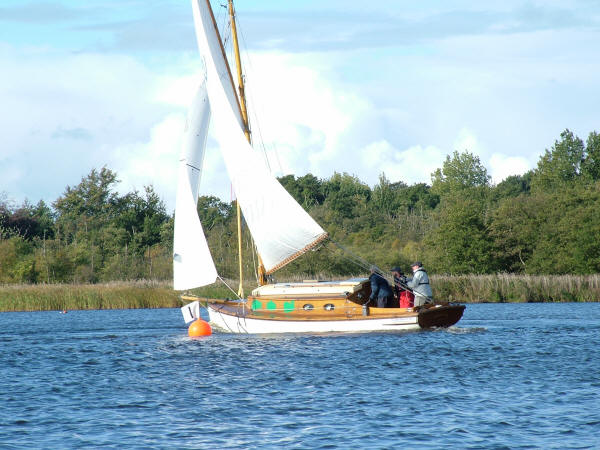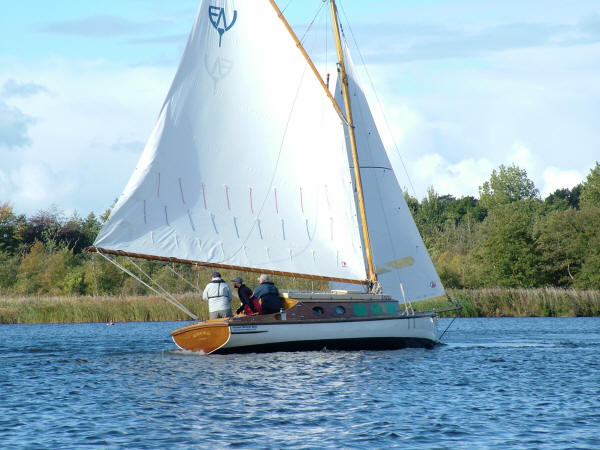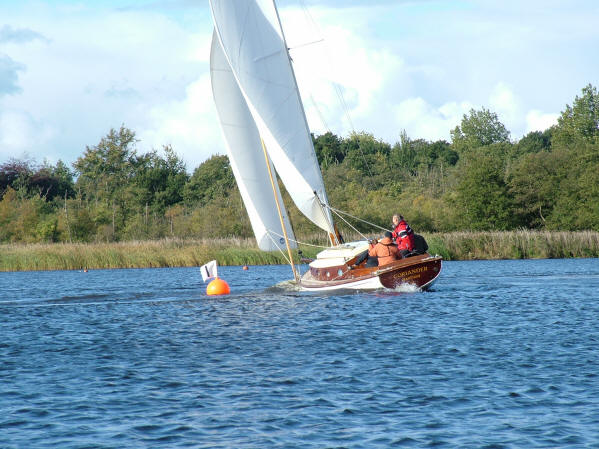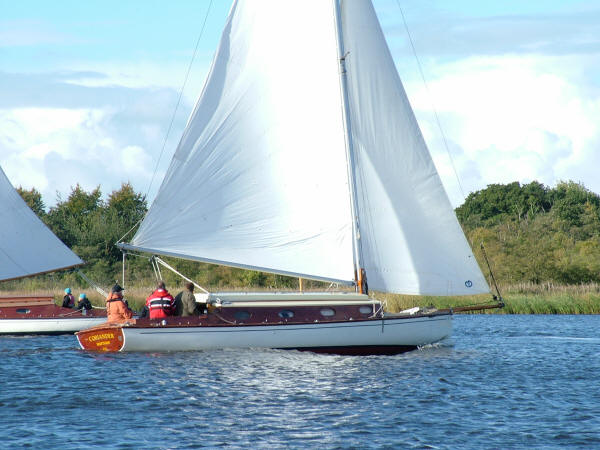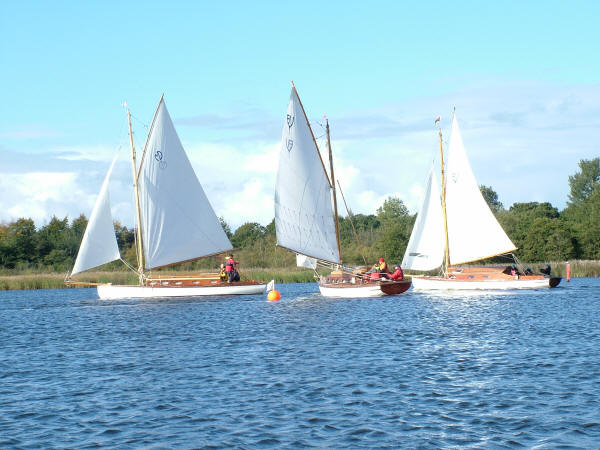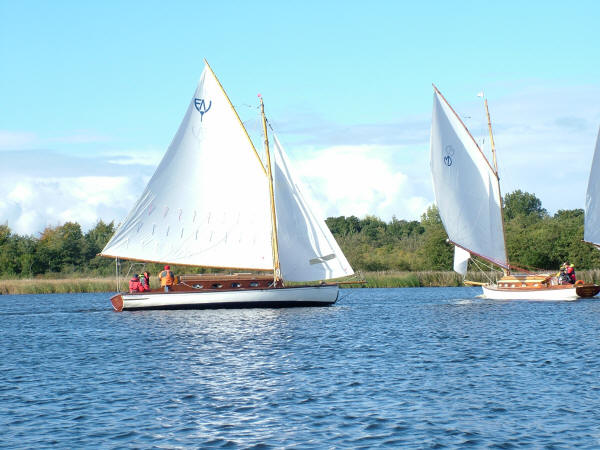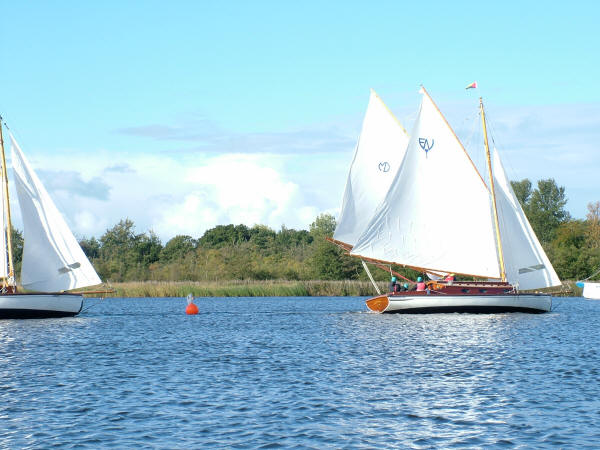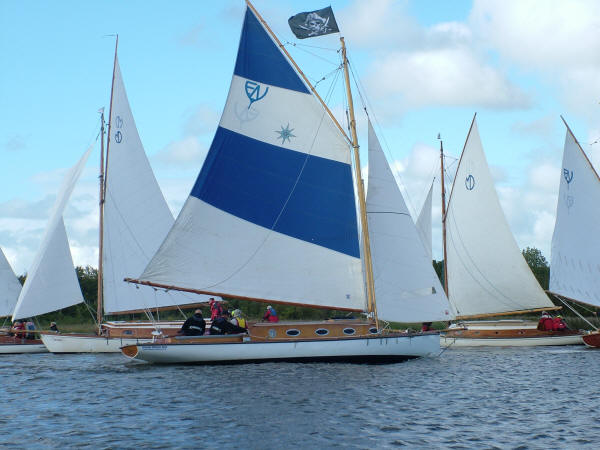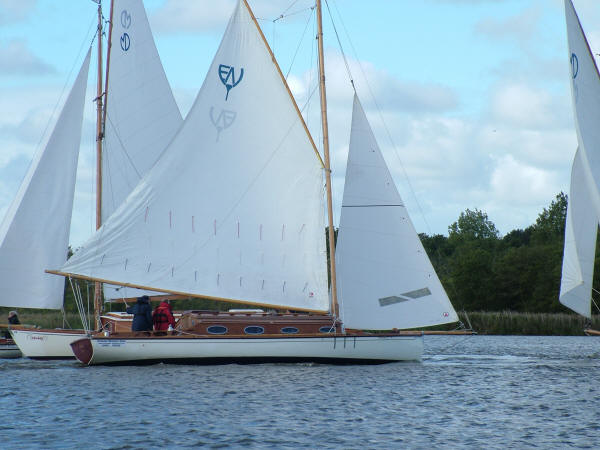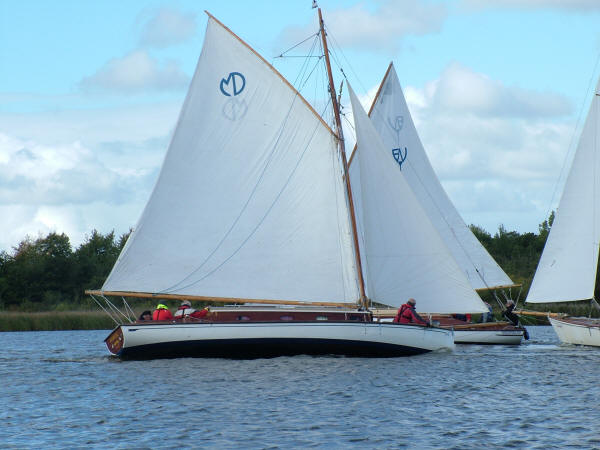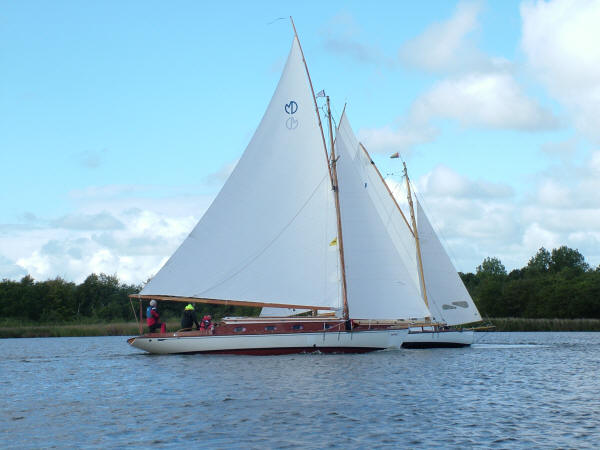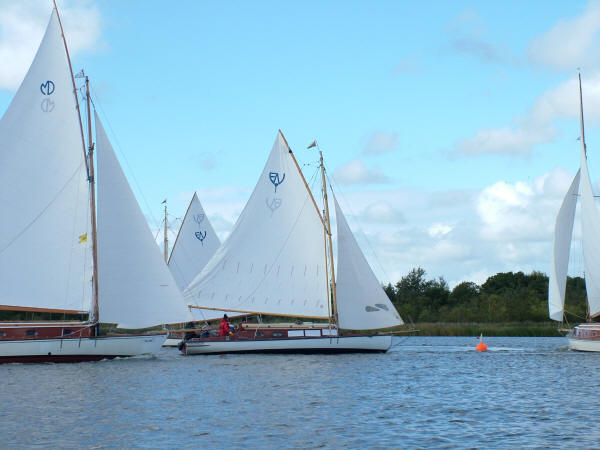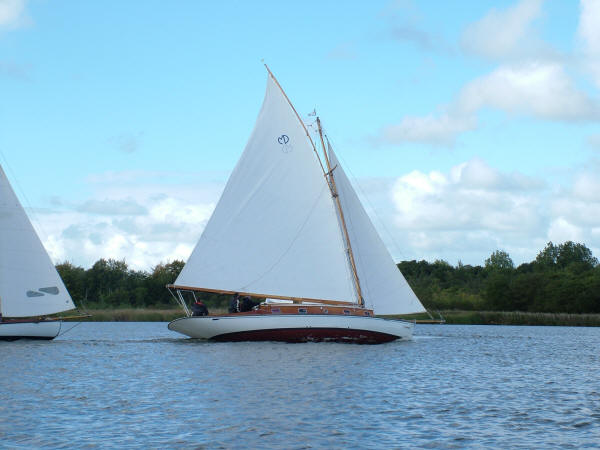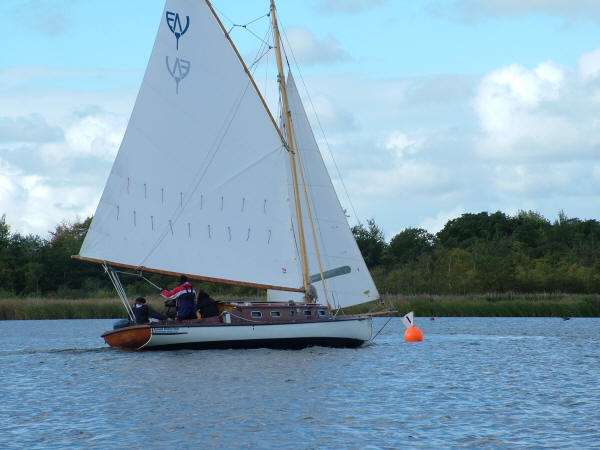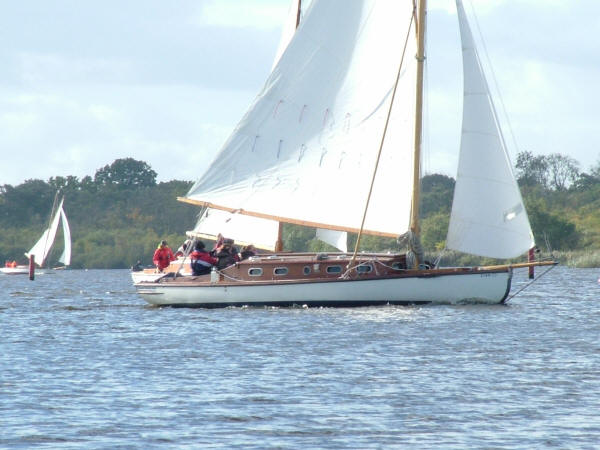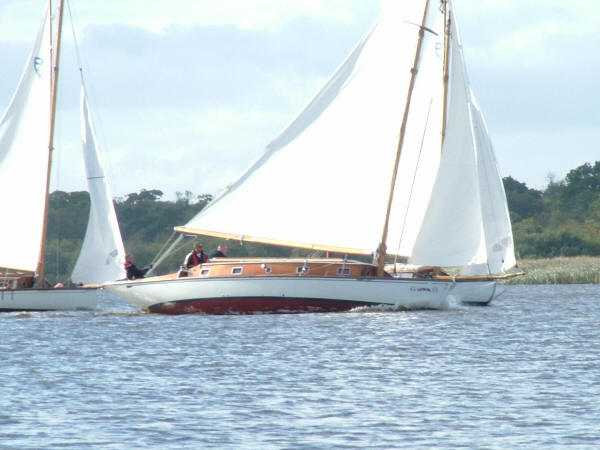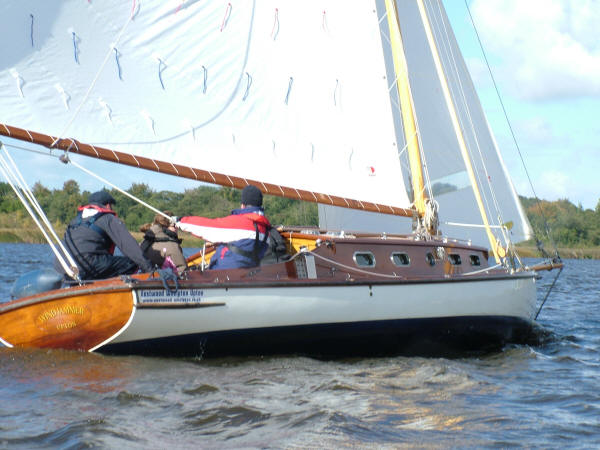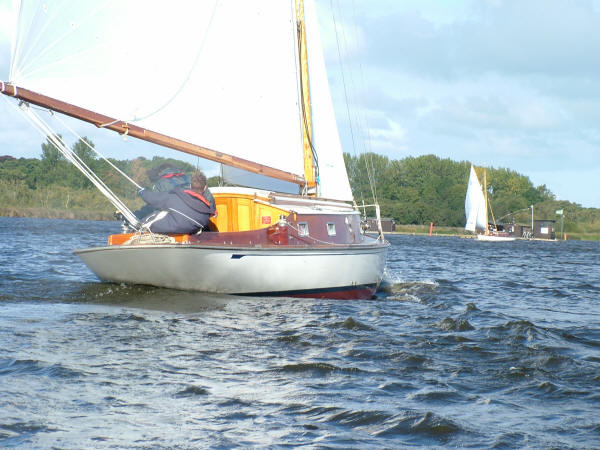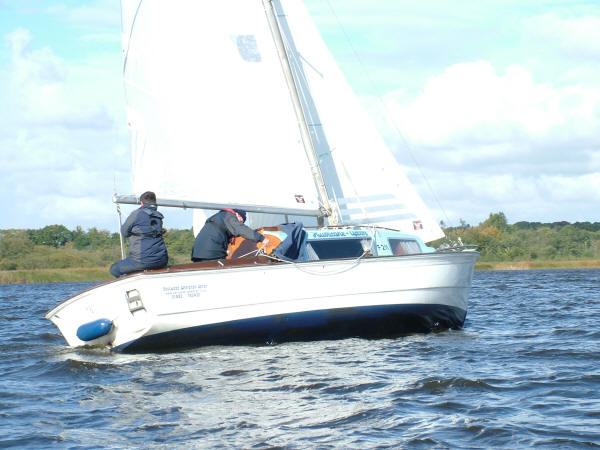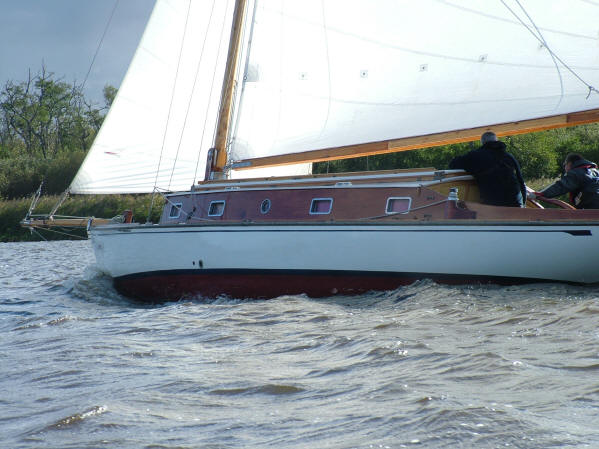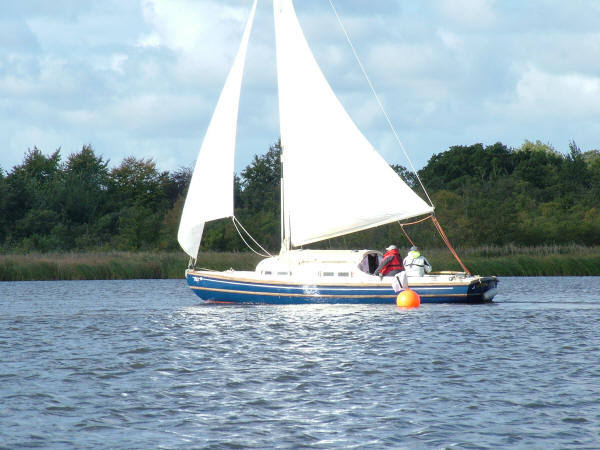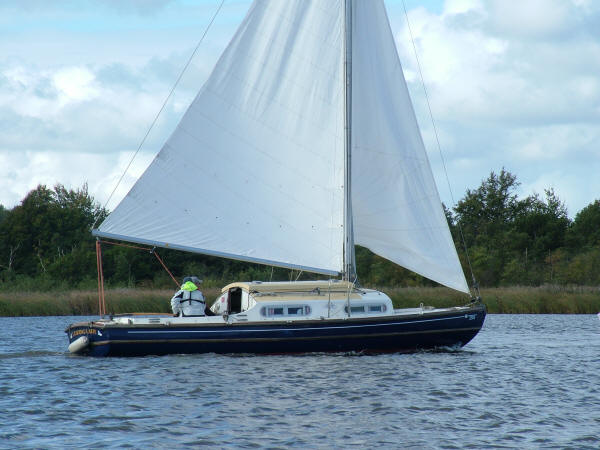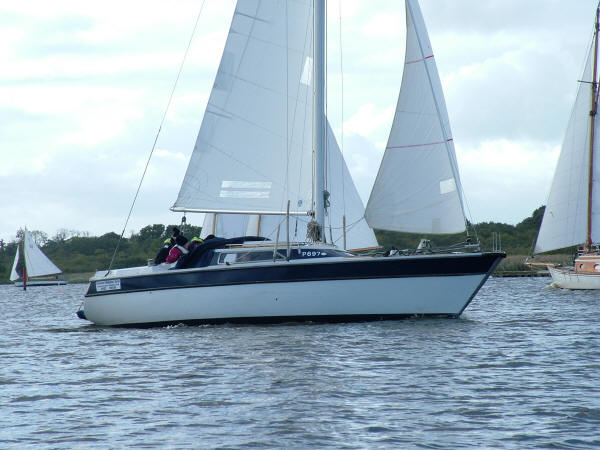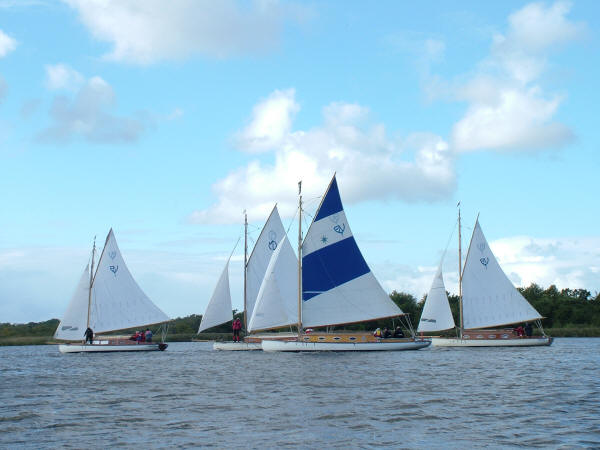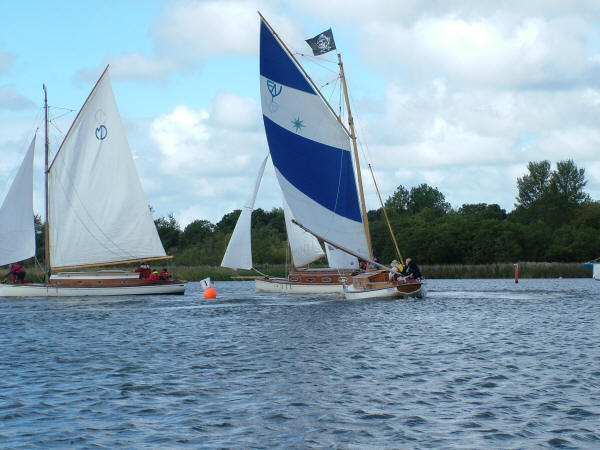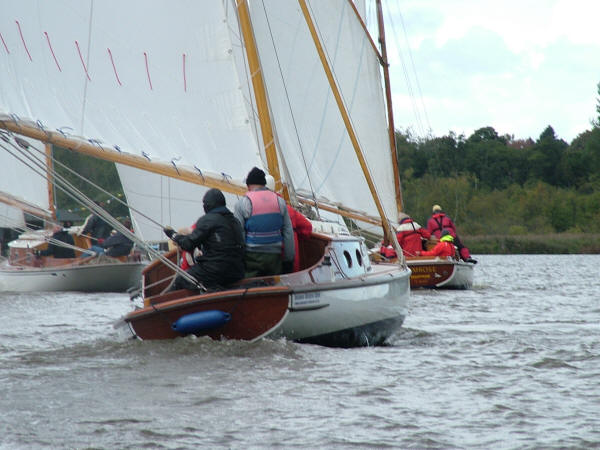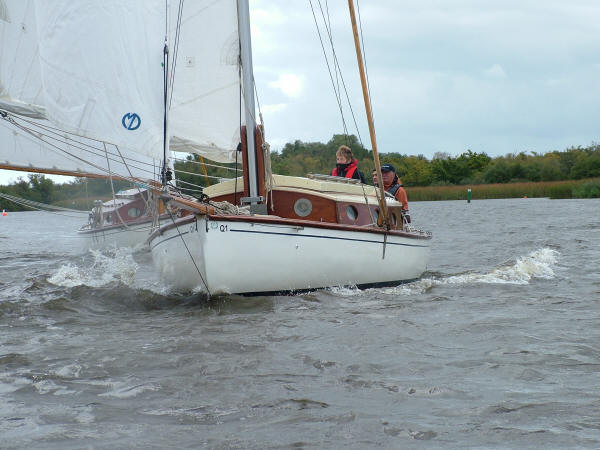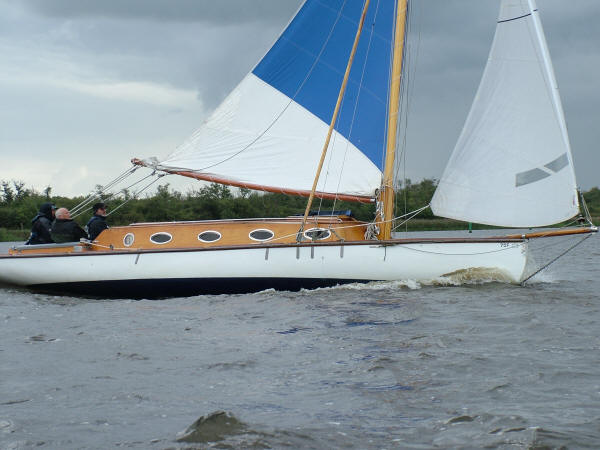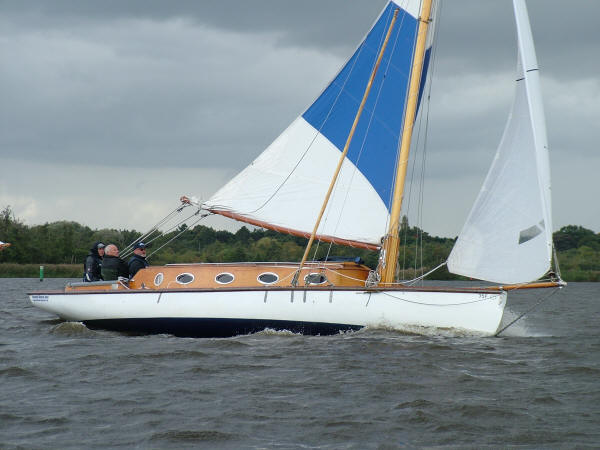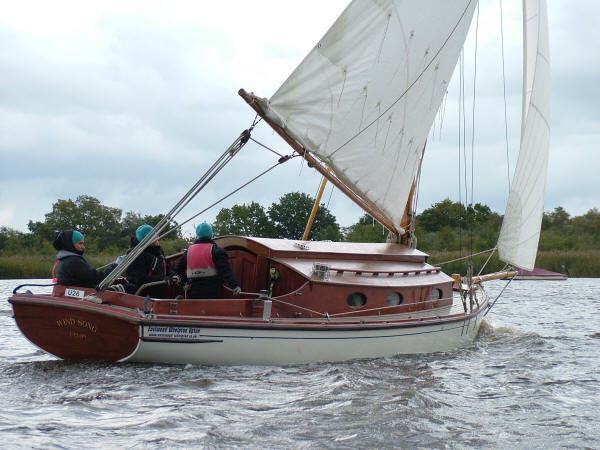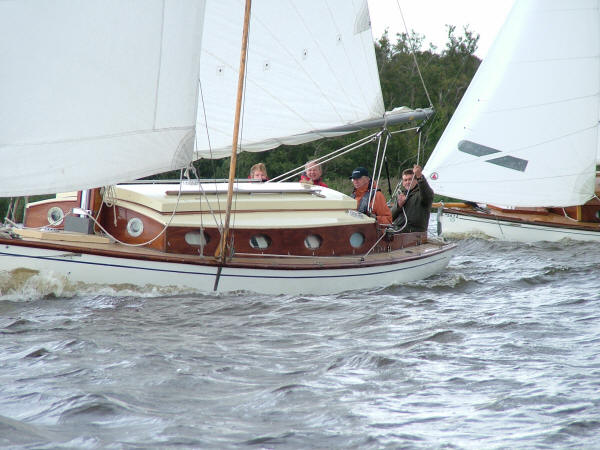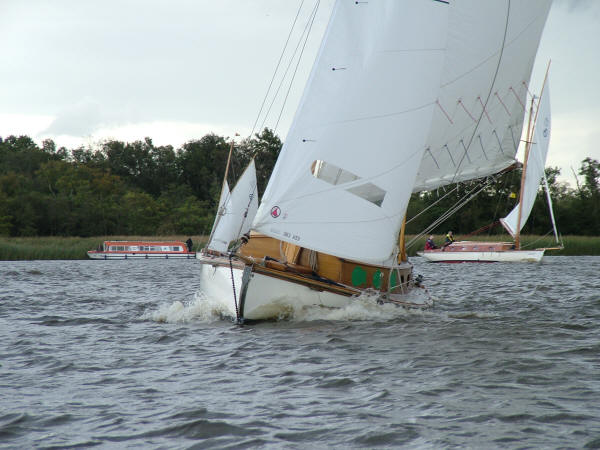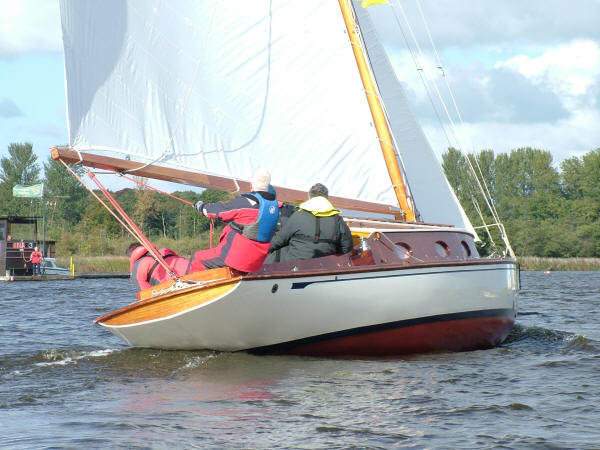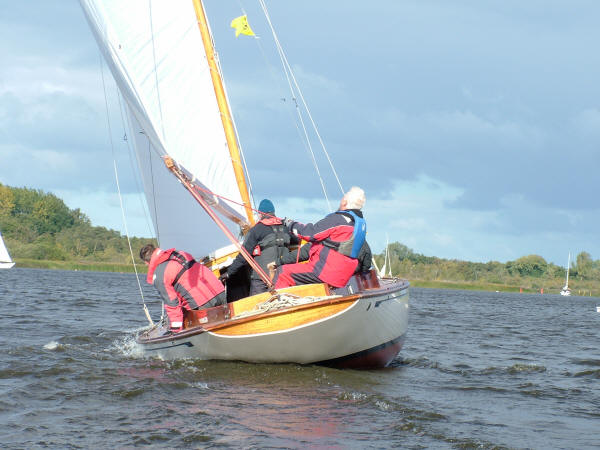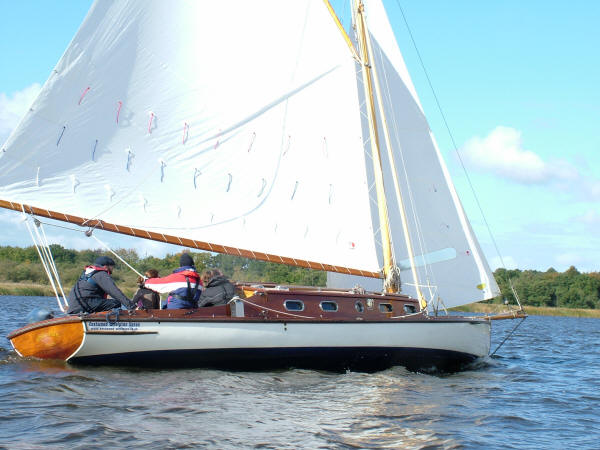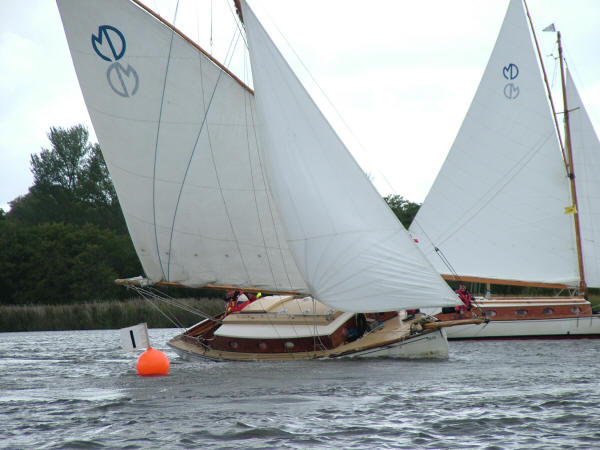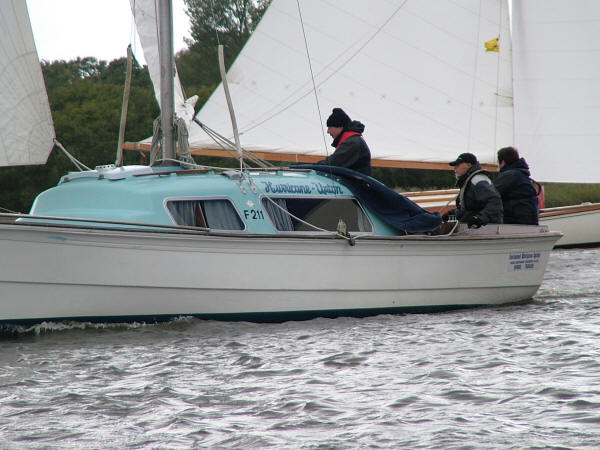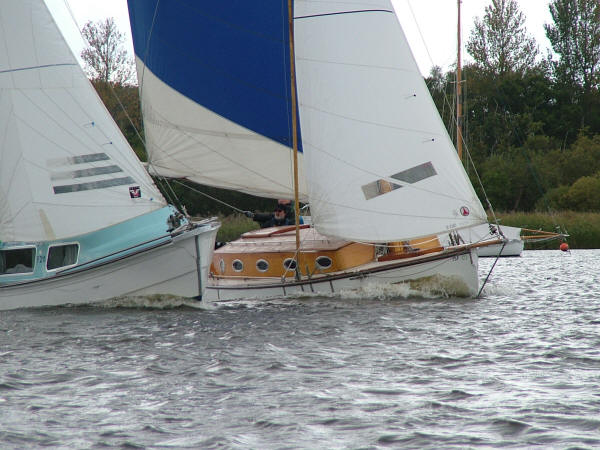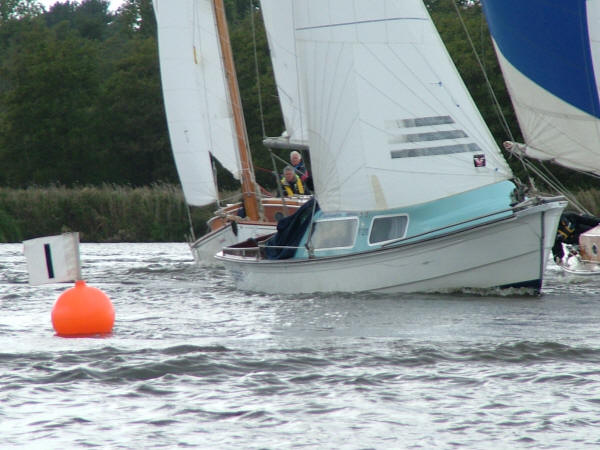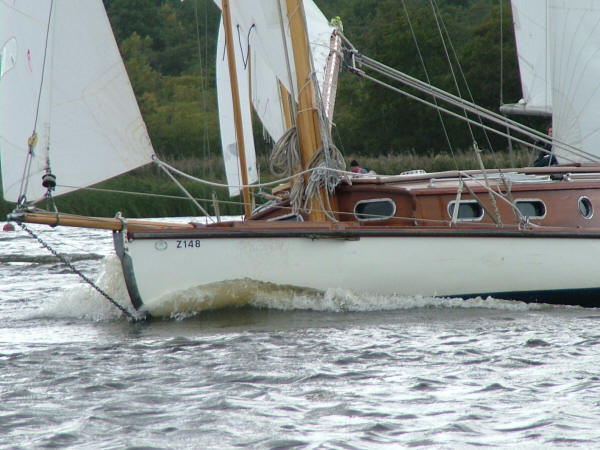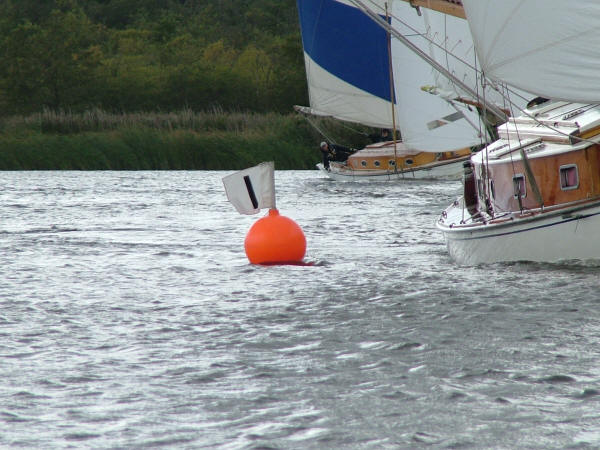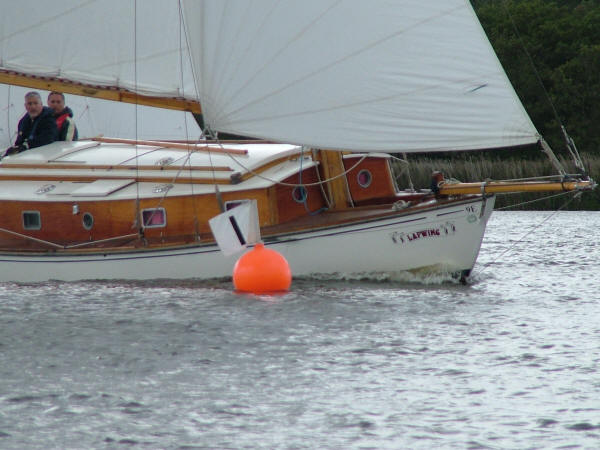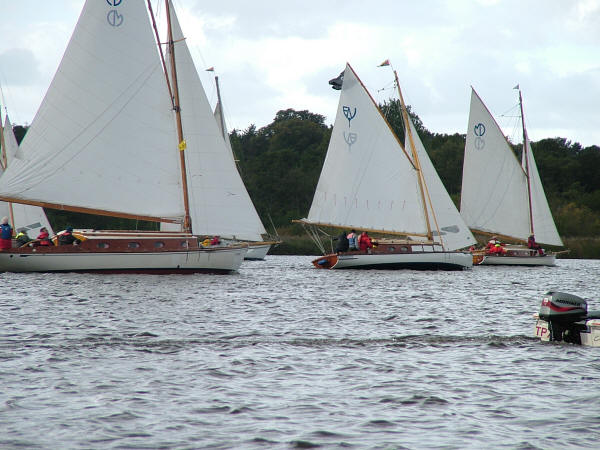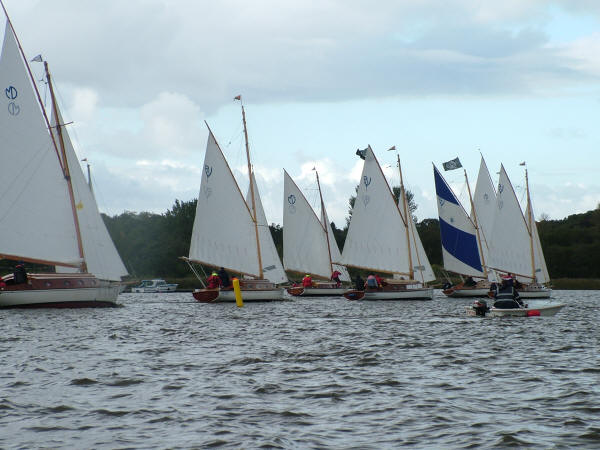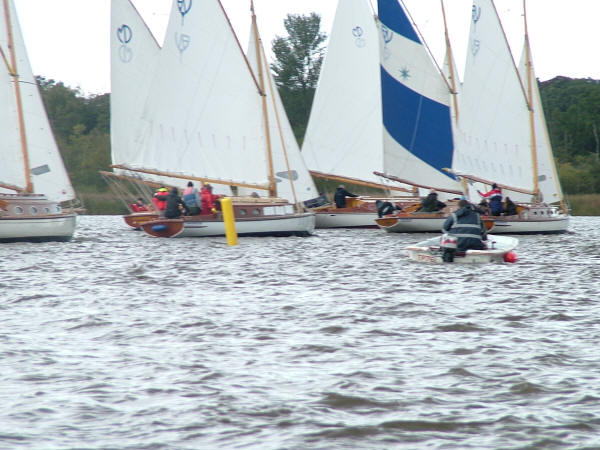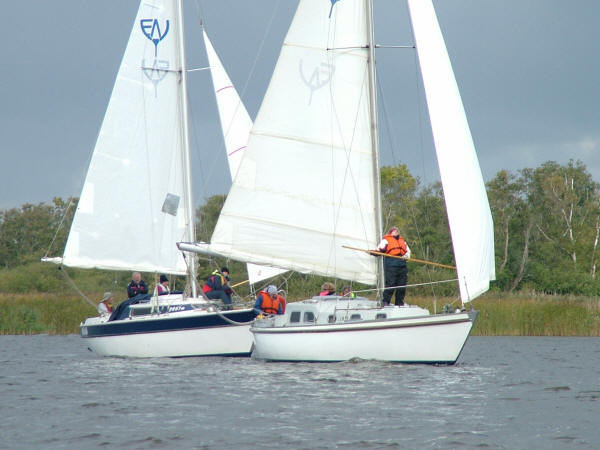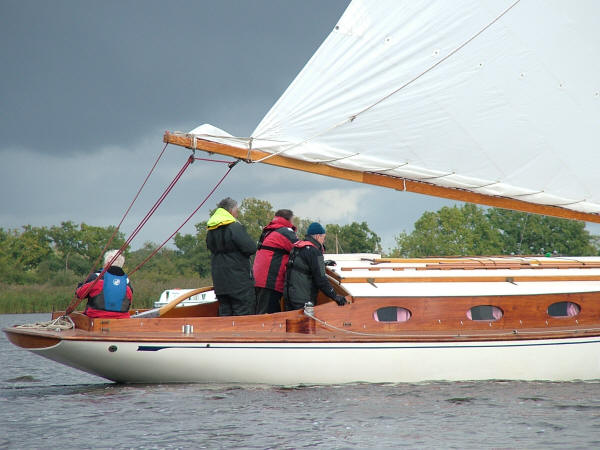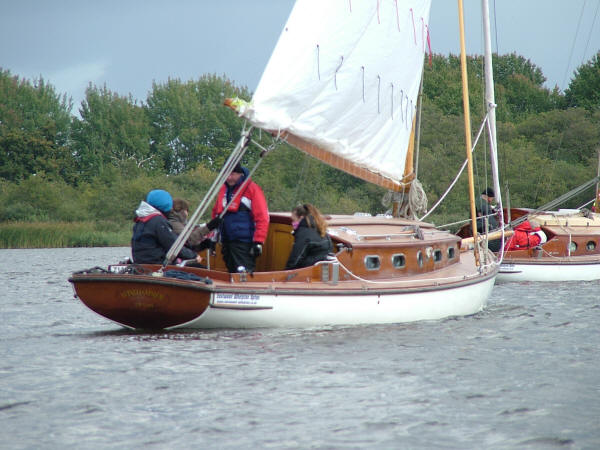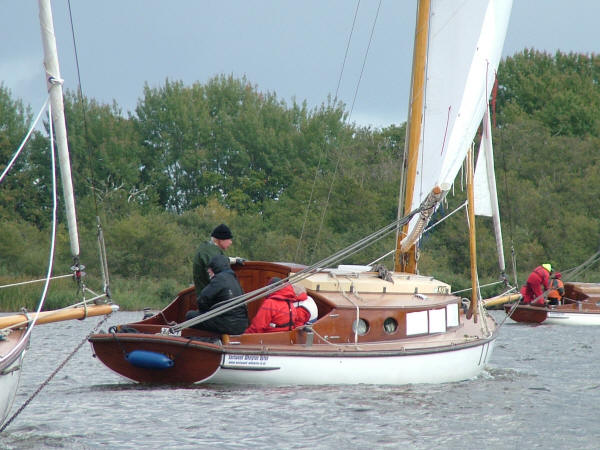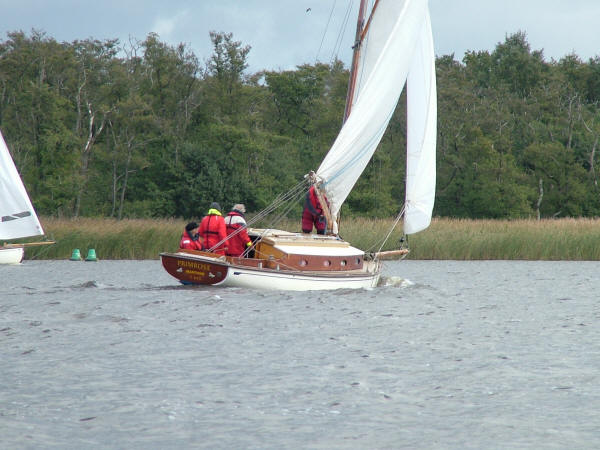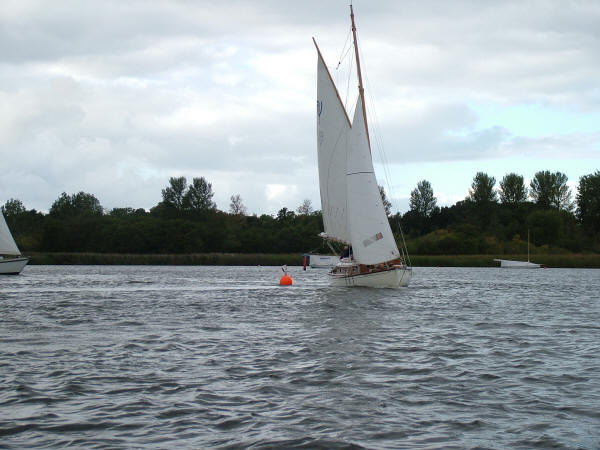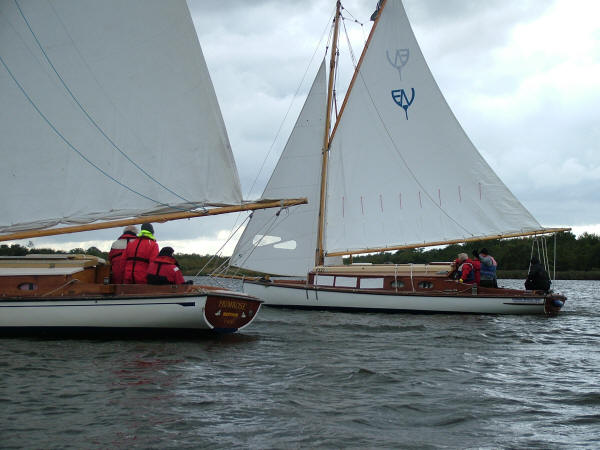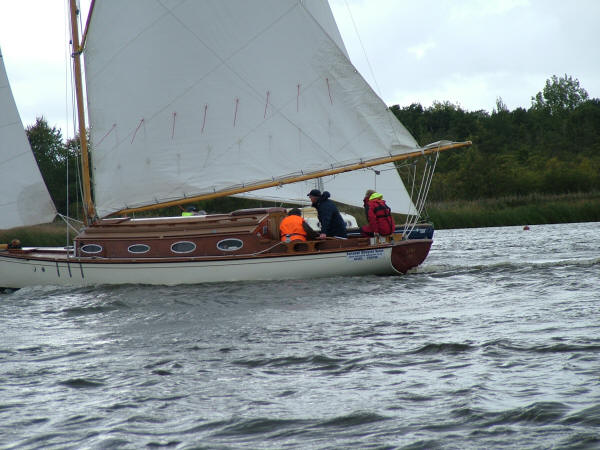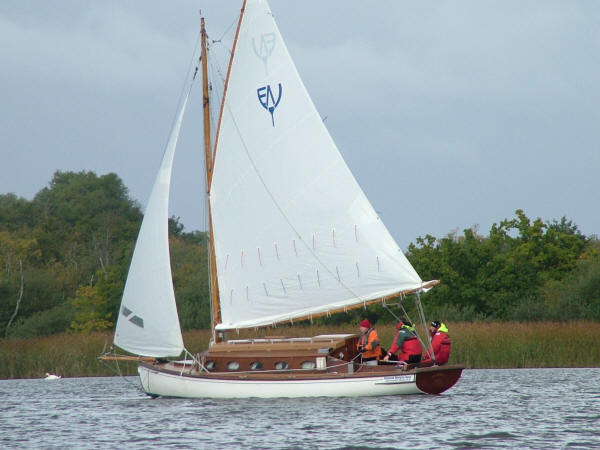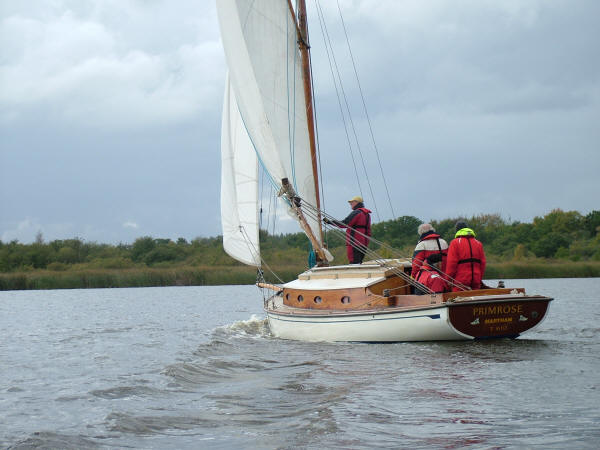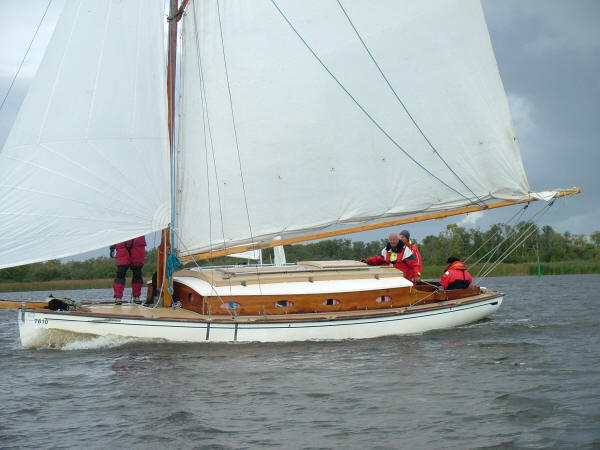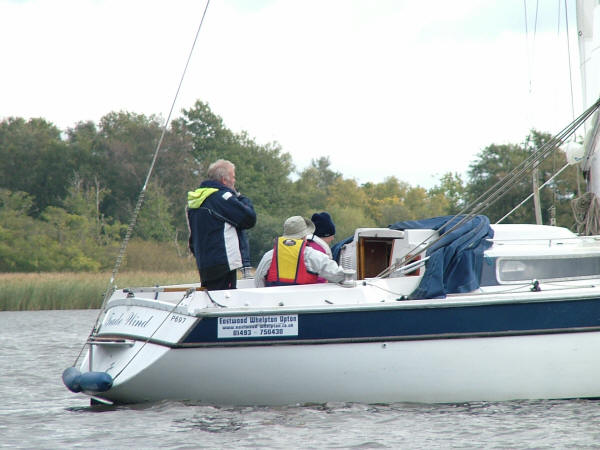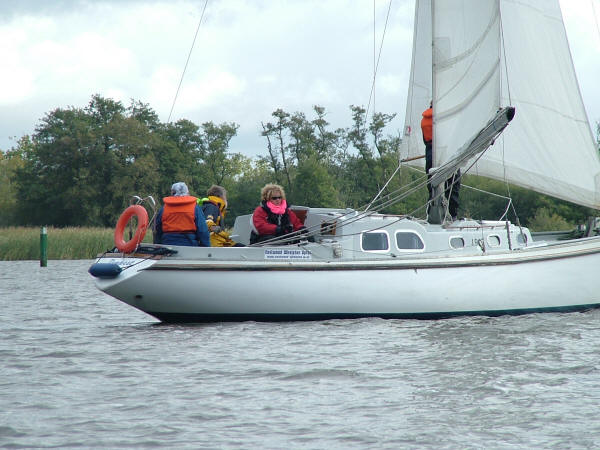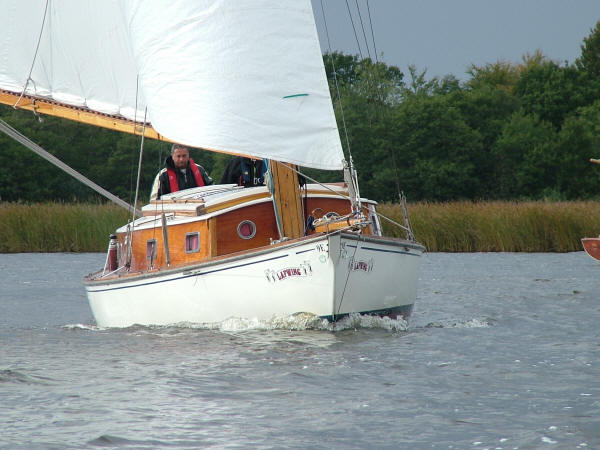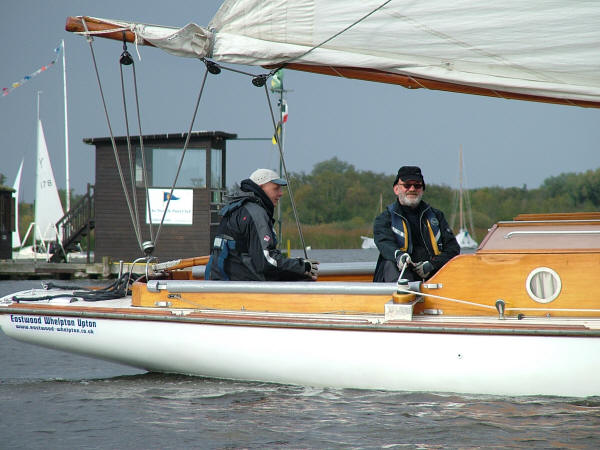 If you have got this far down the page, thankyou for your interest.
More Pictures <> <> from Bill on Zoe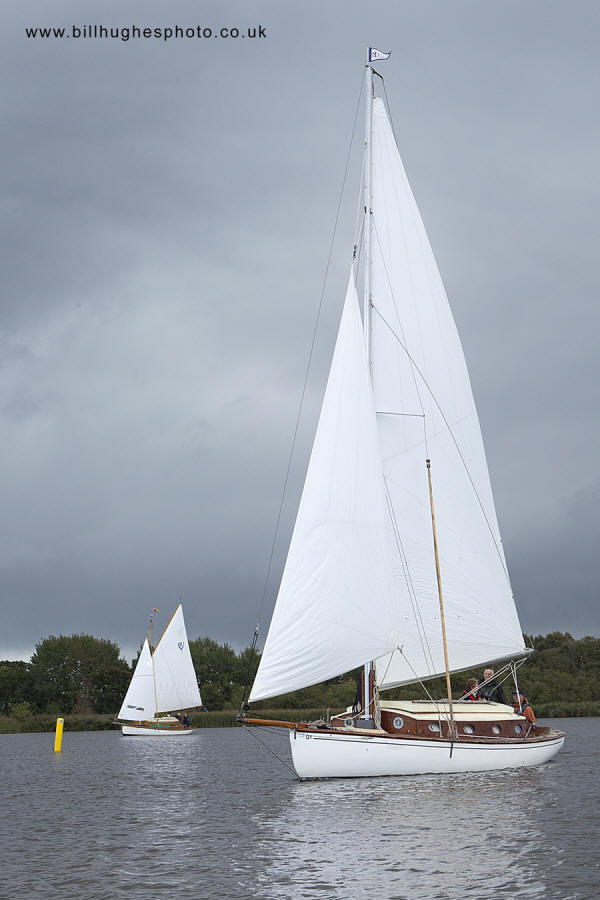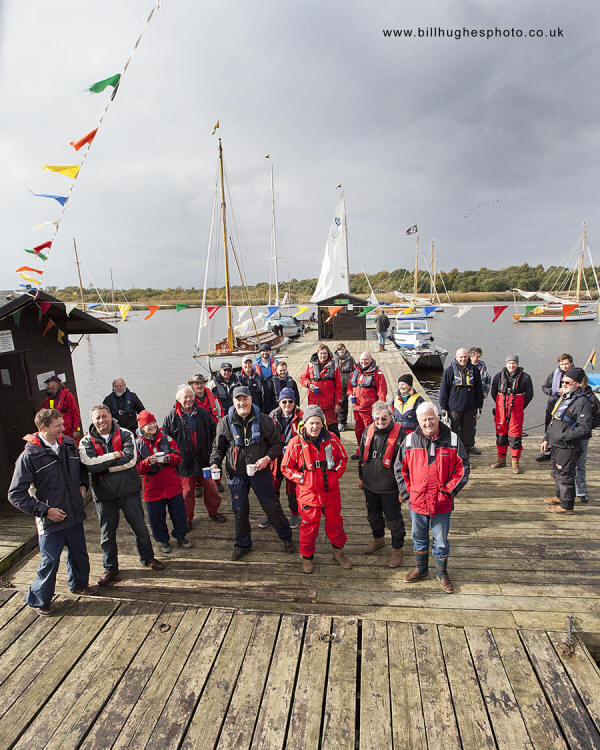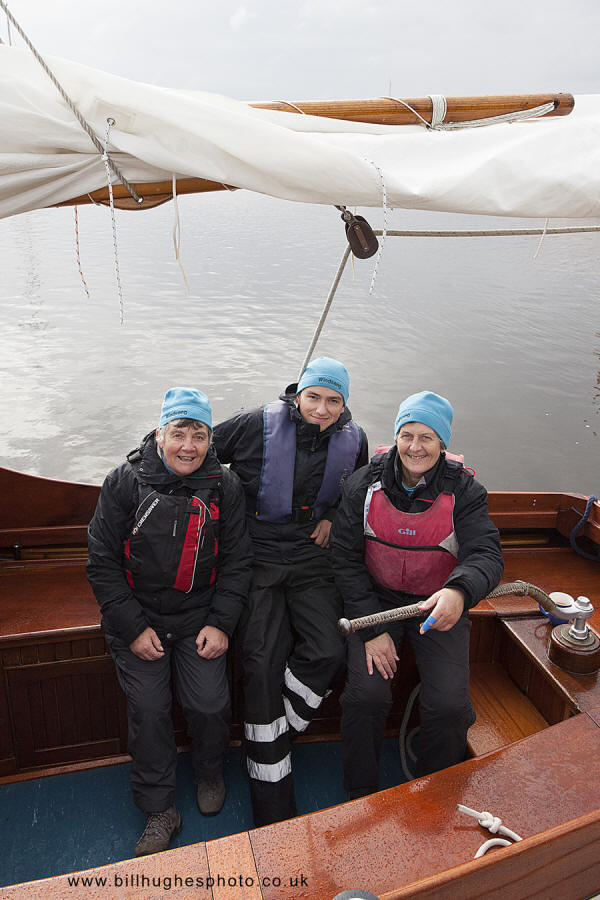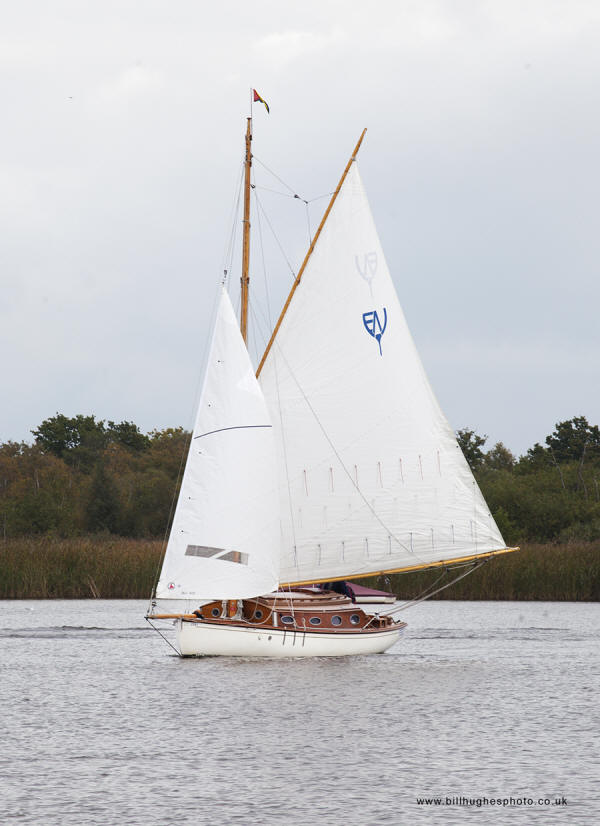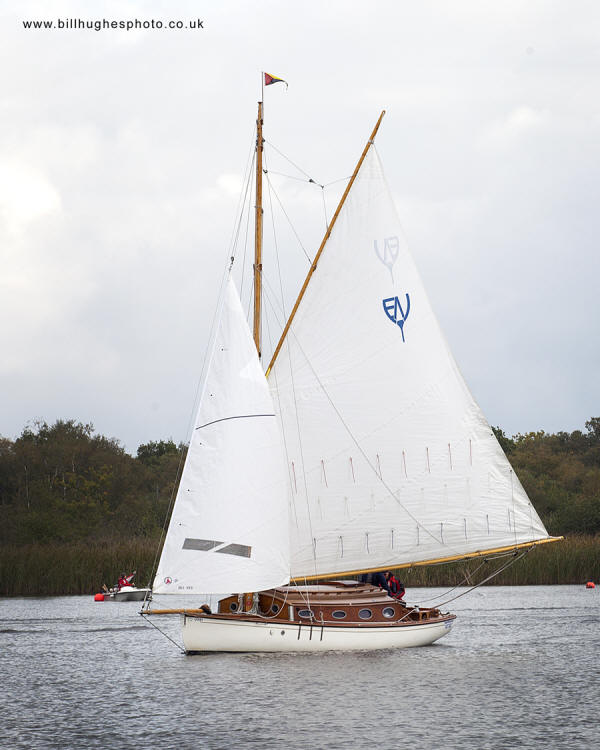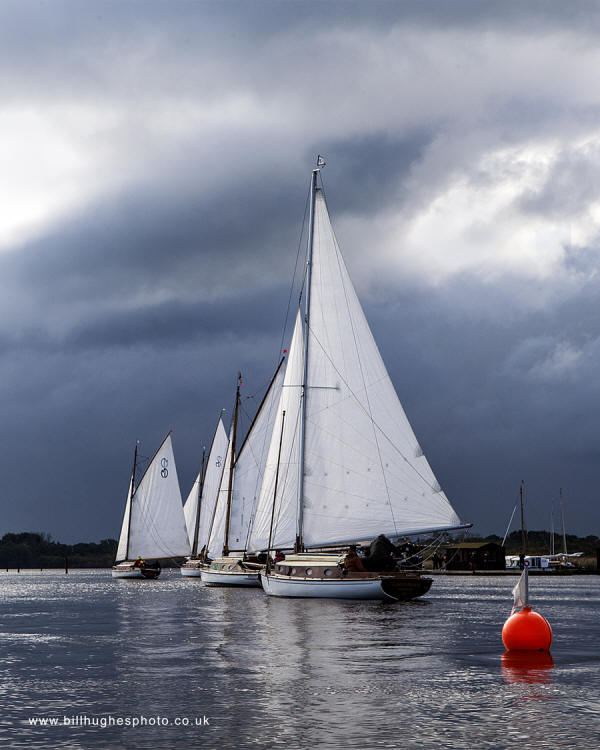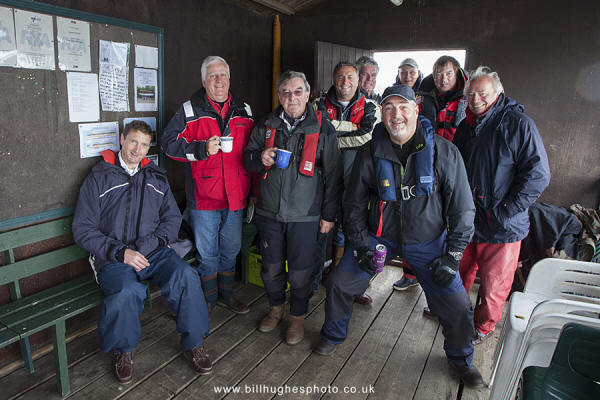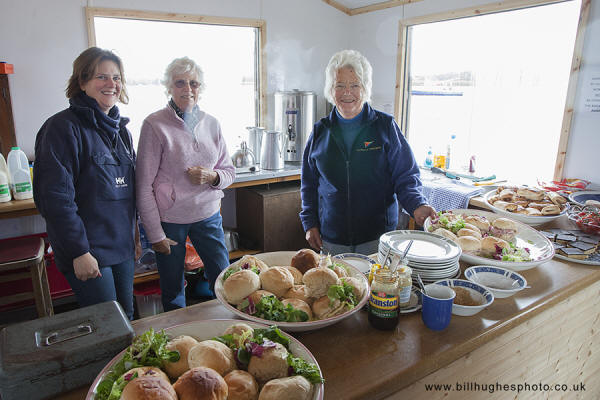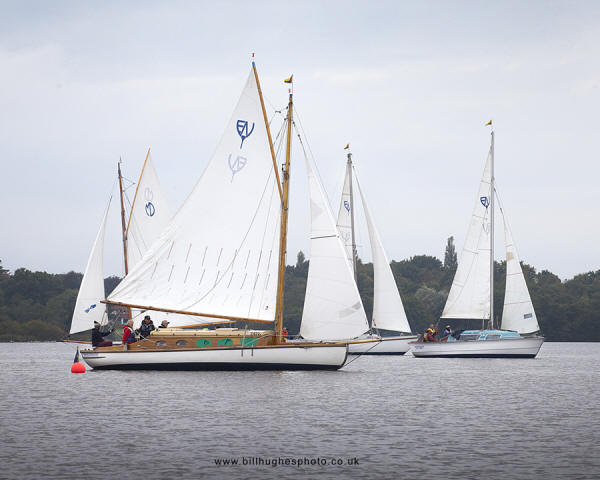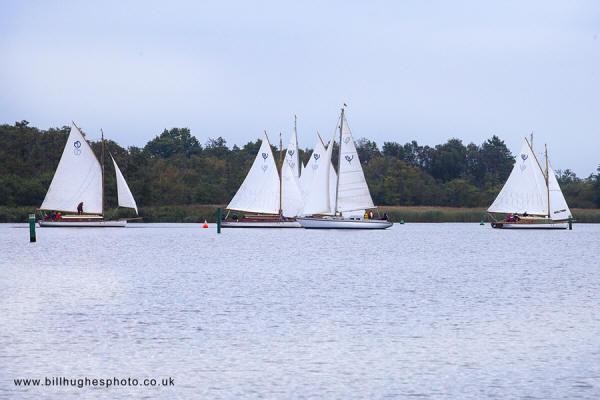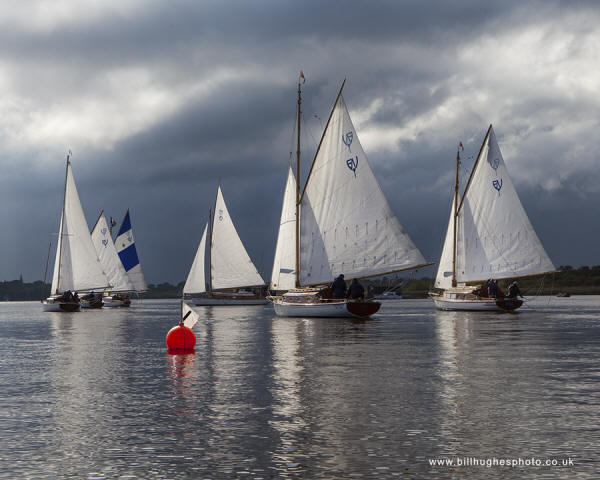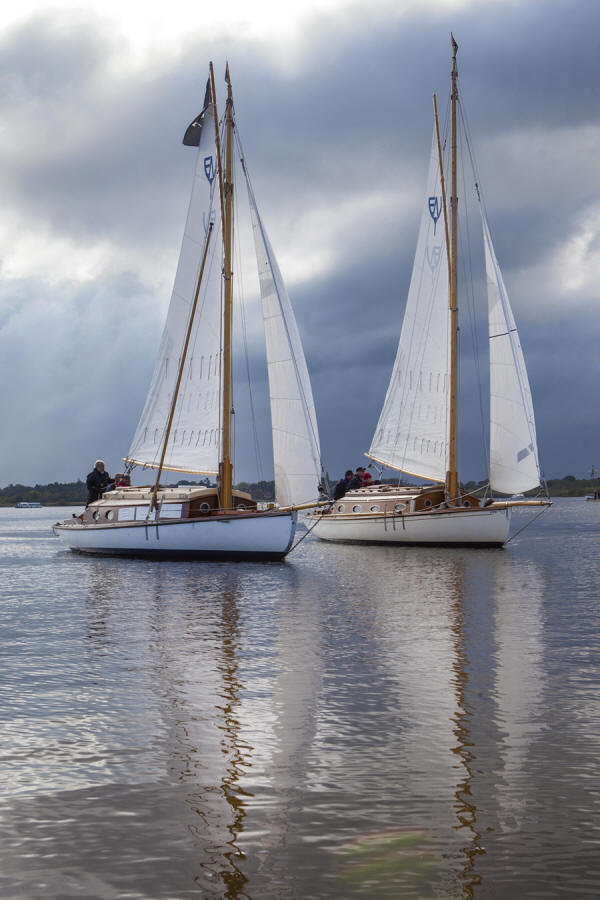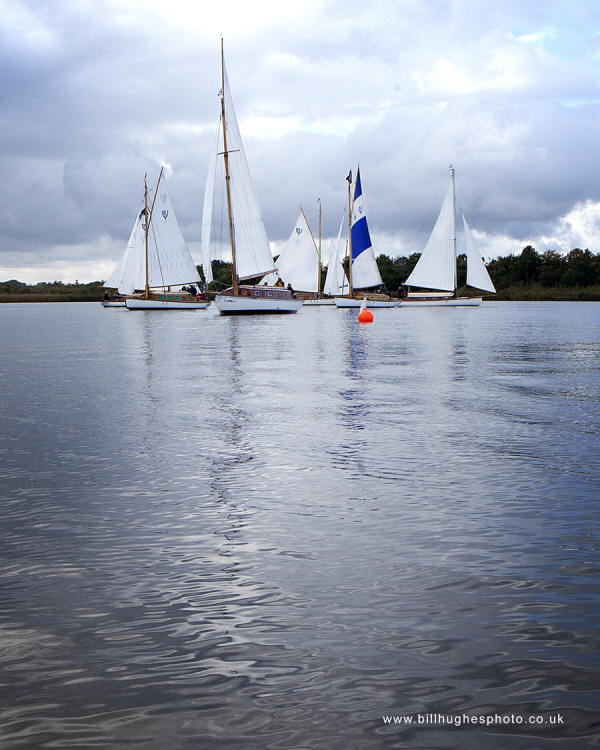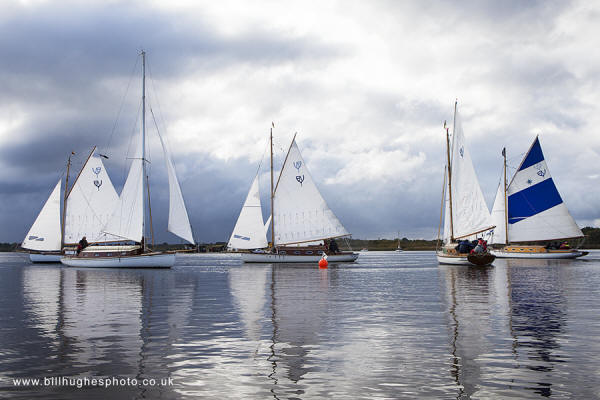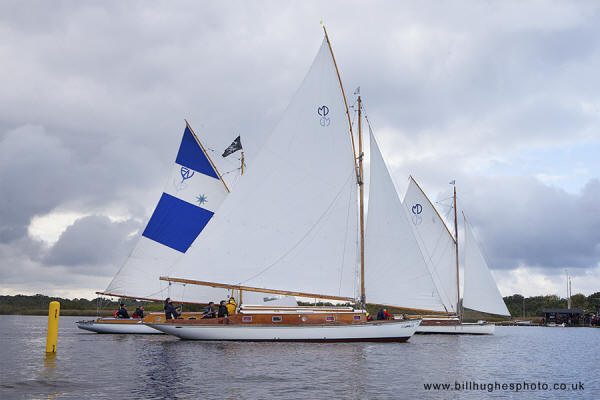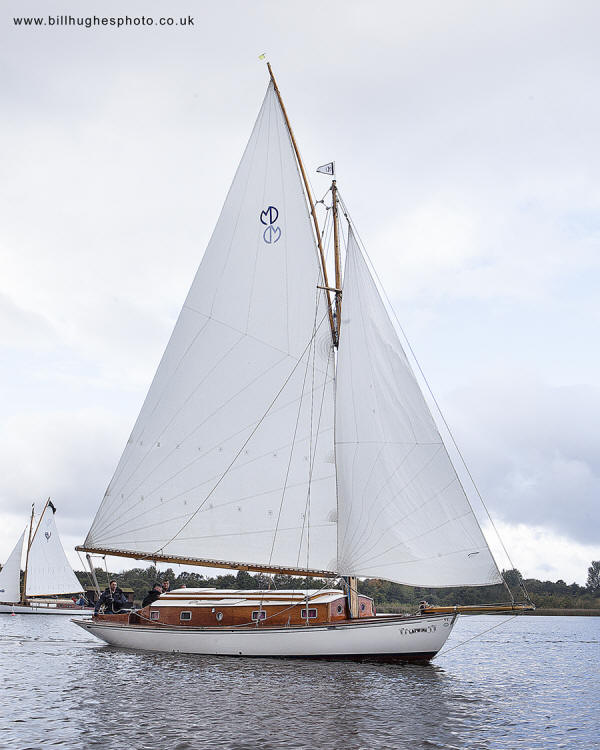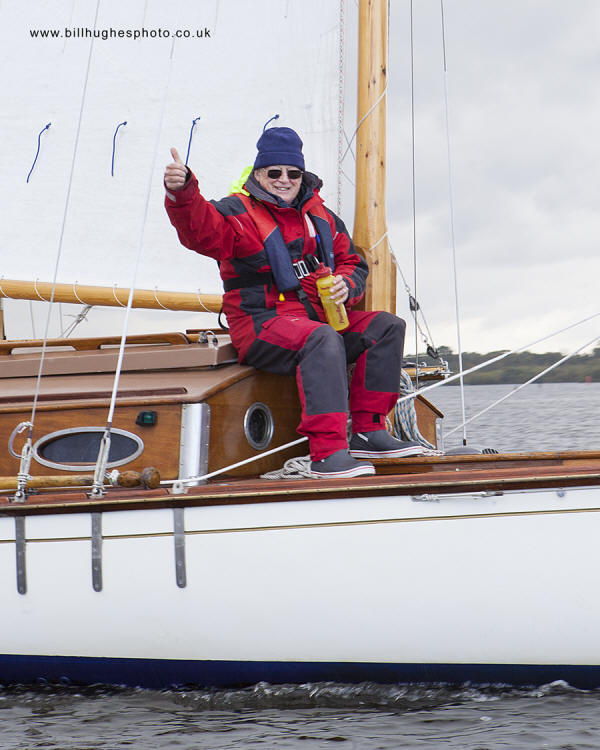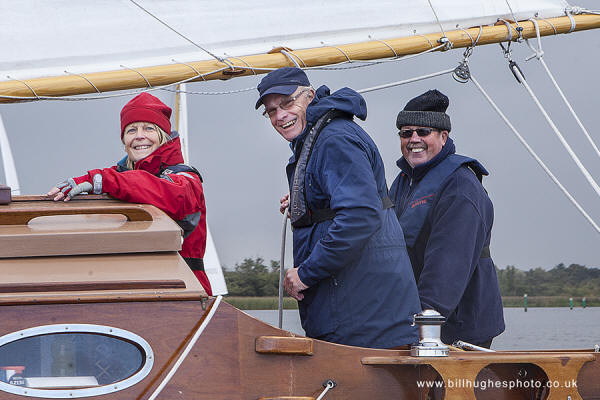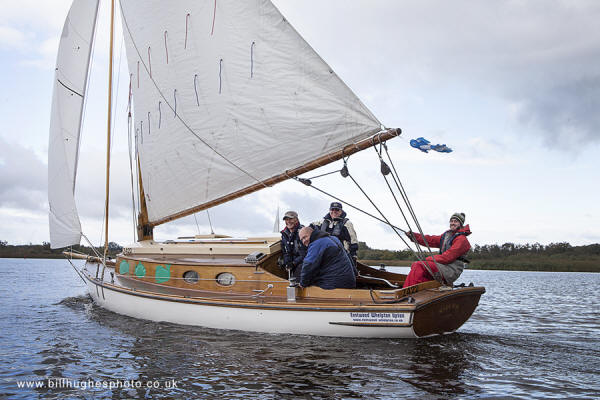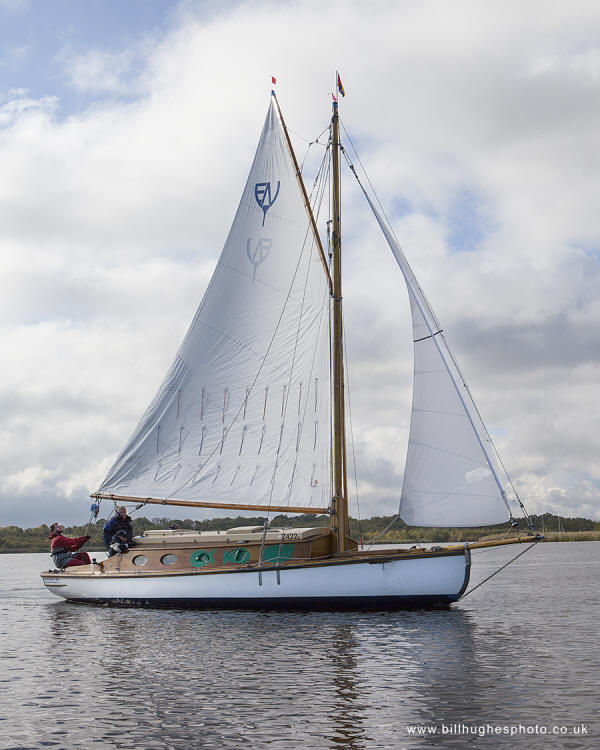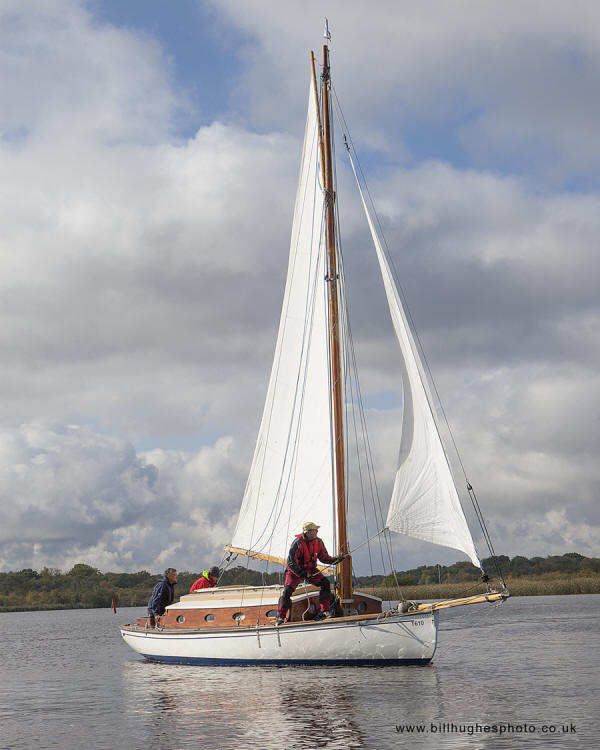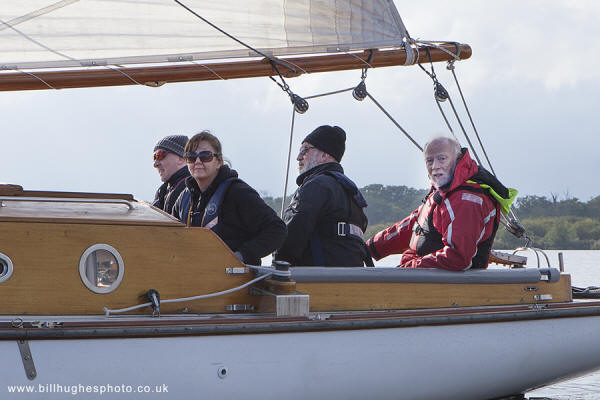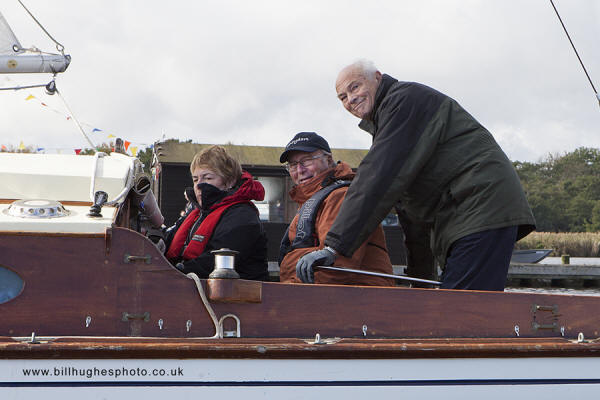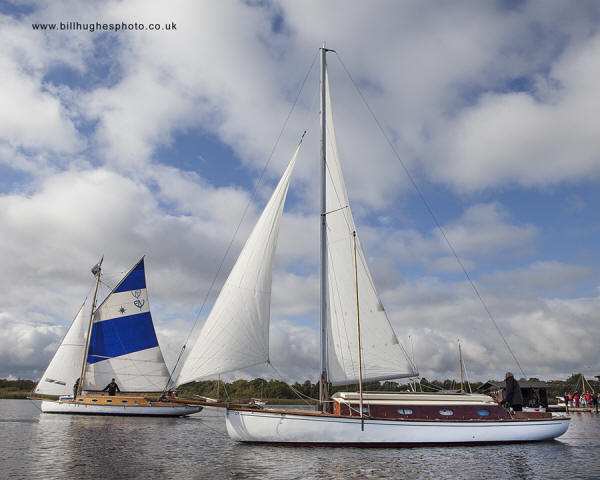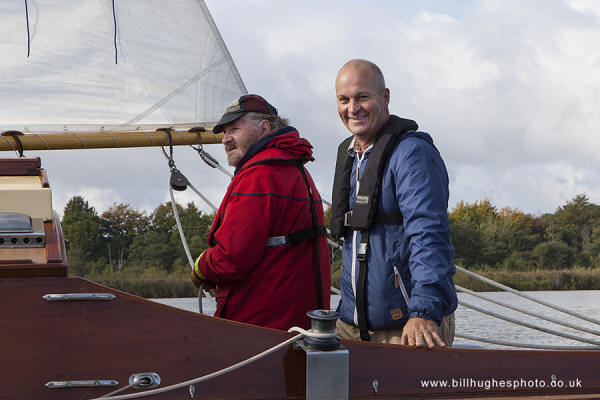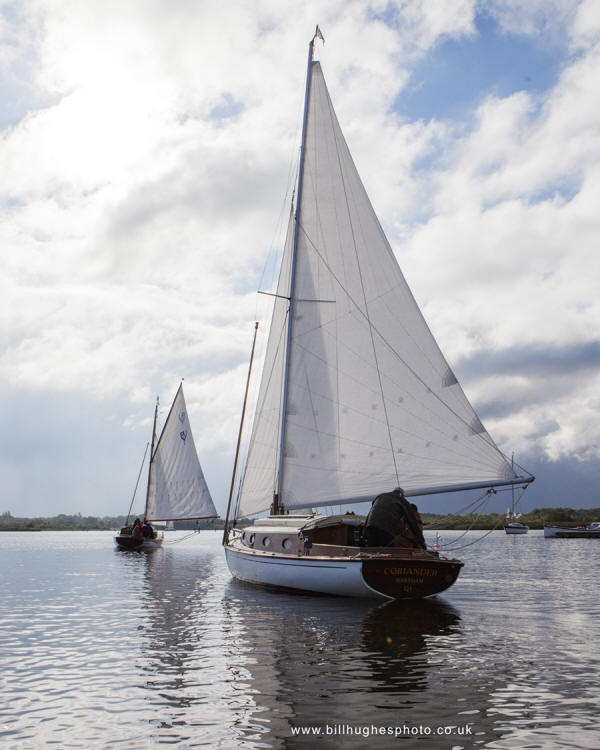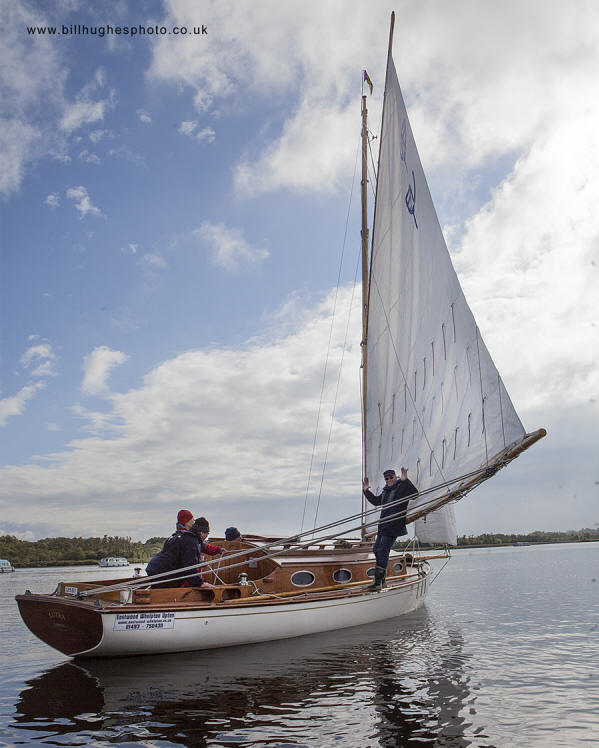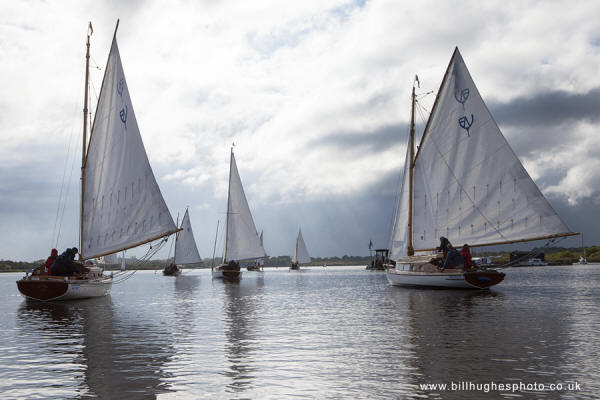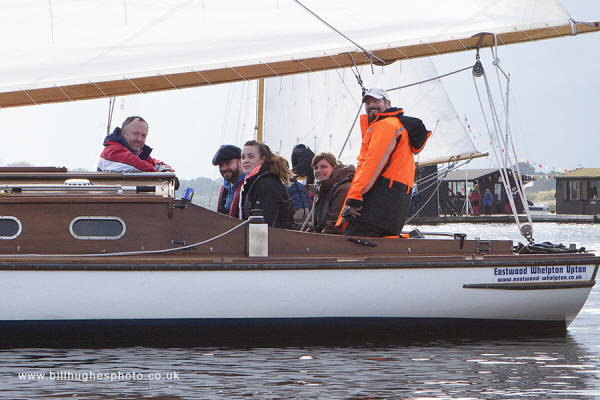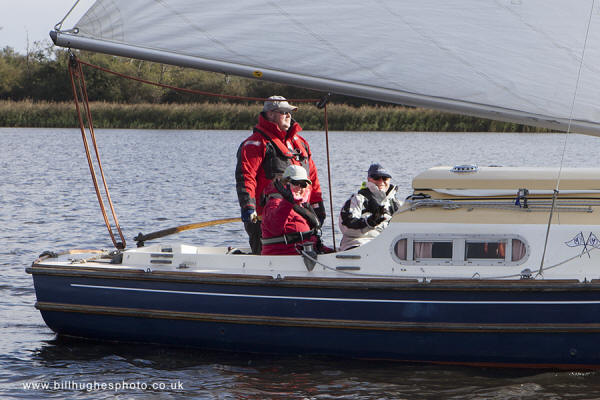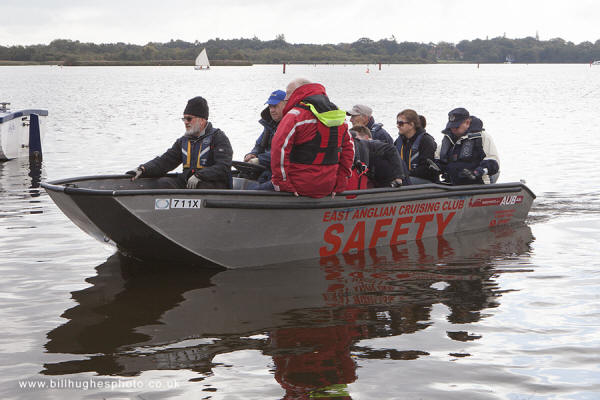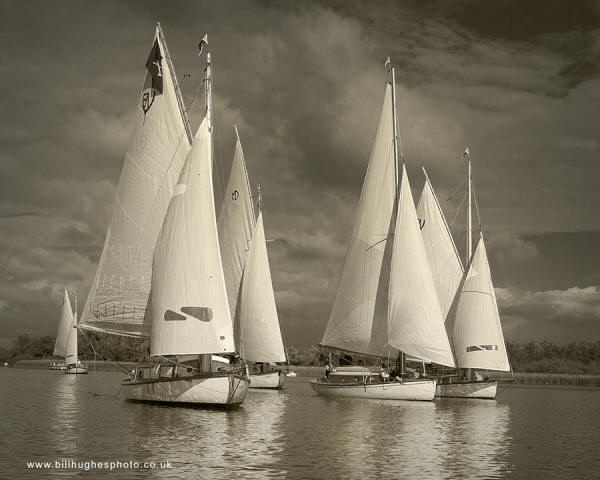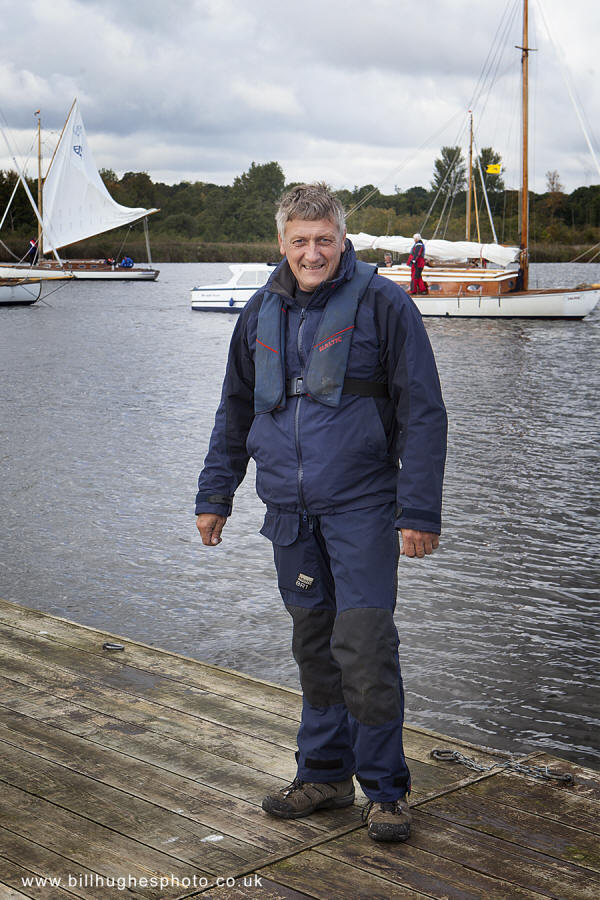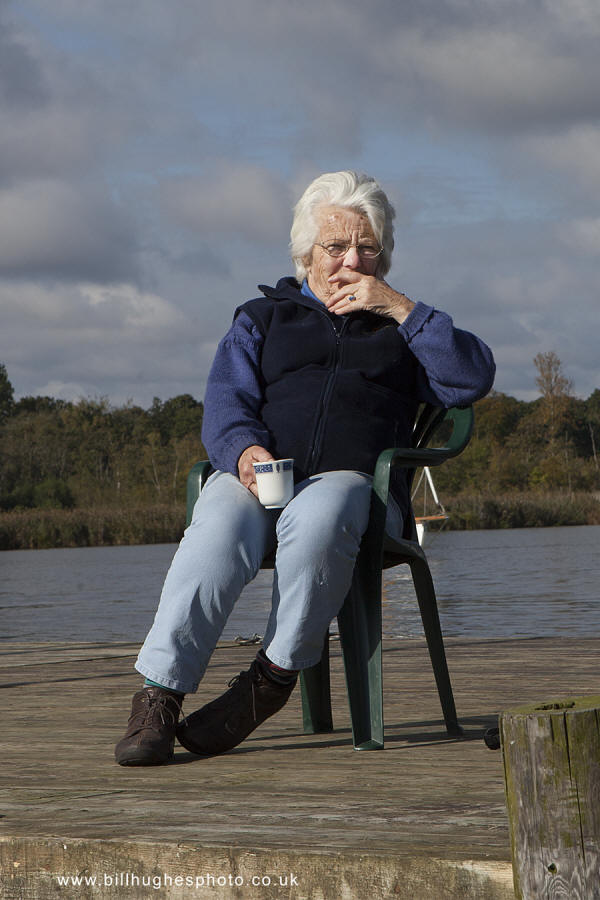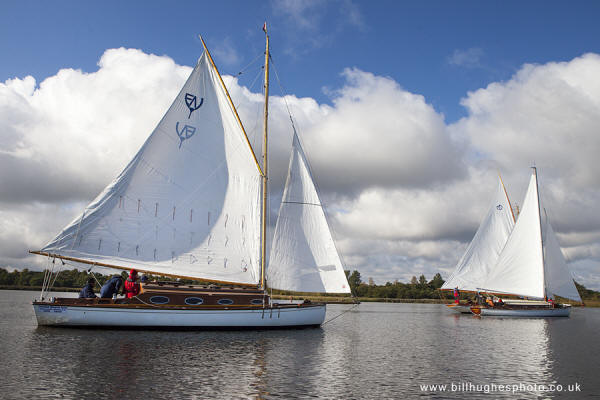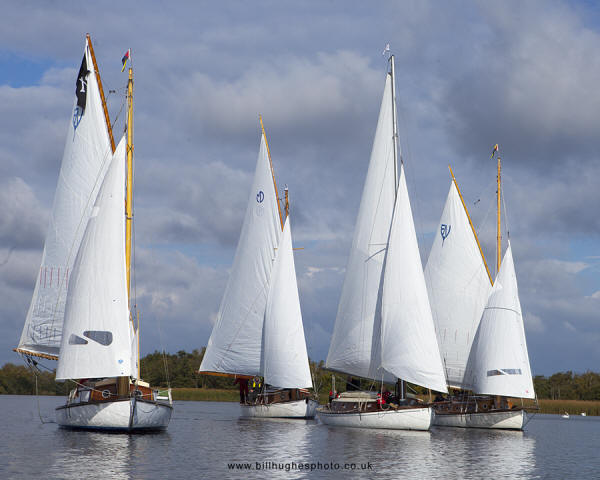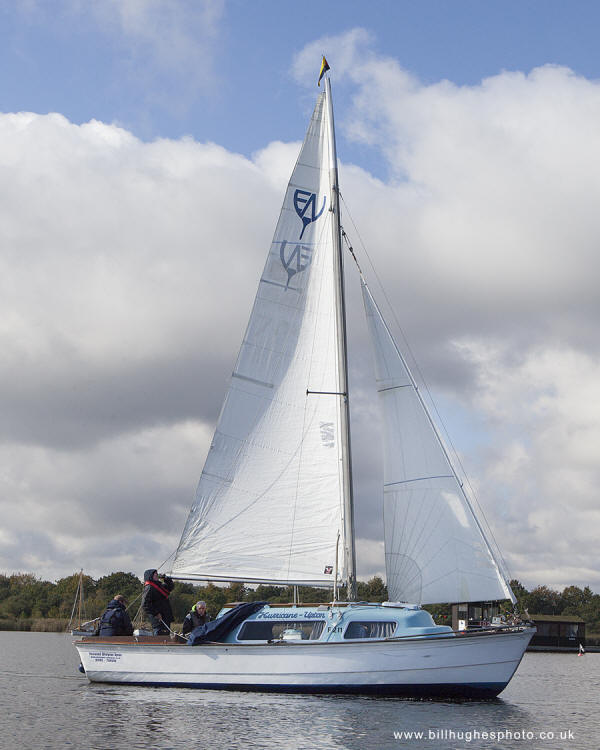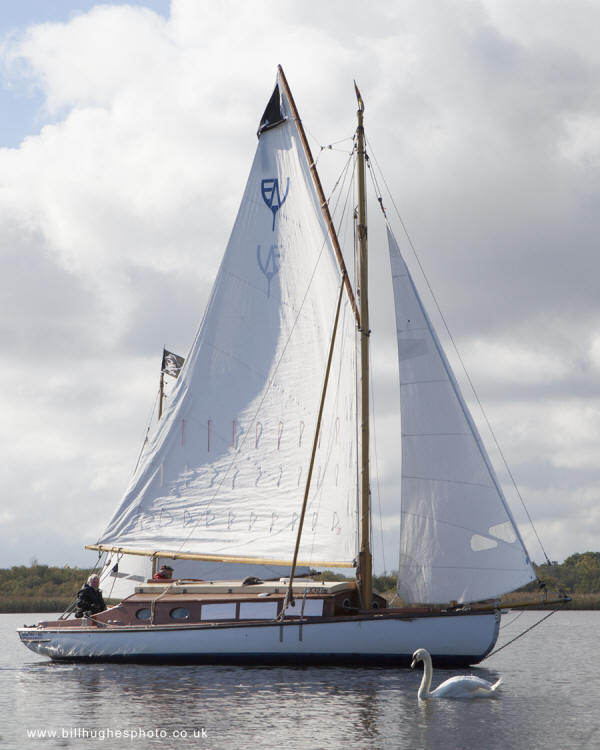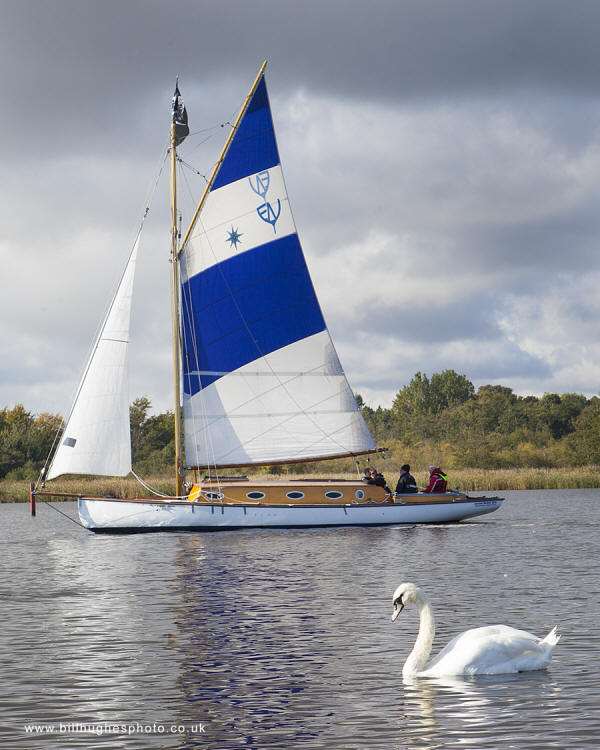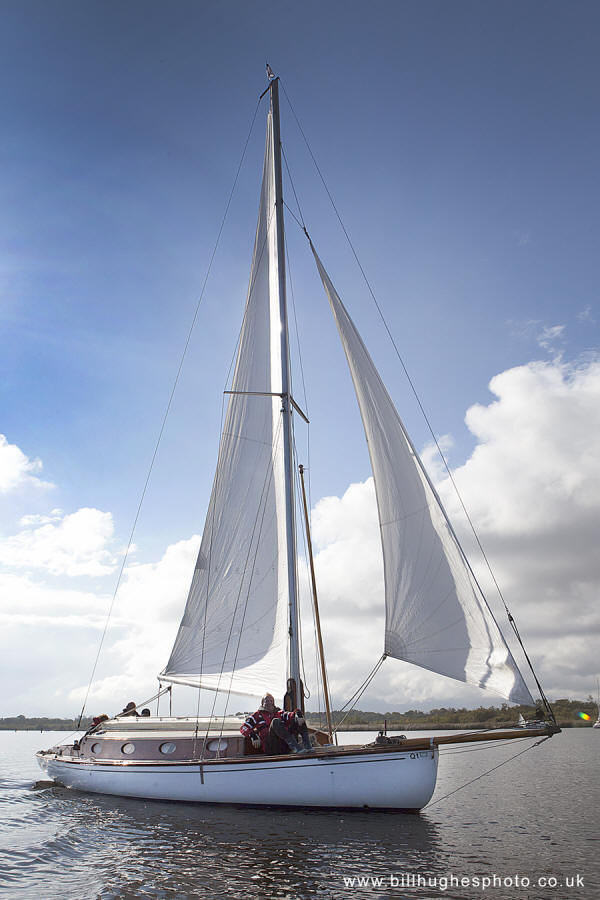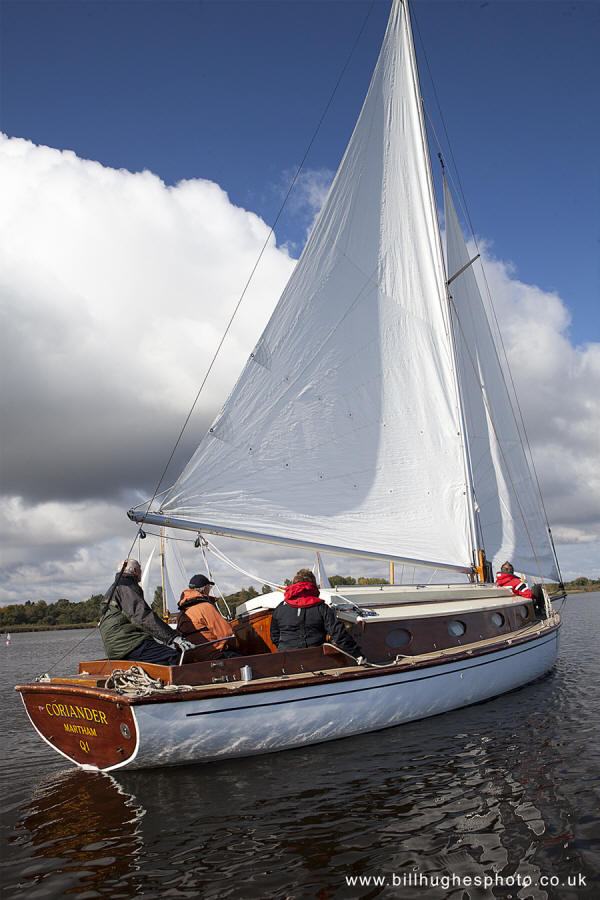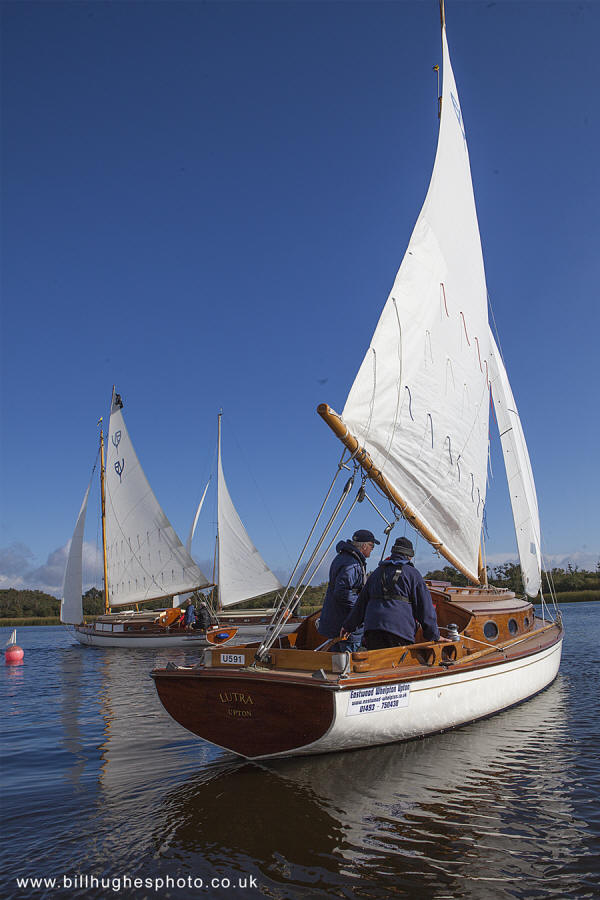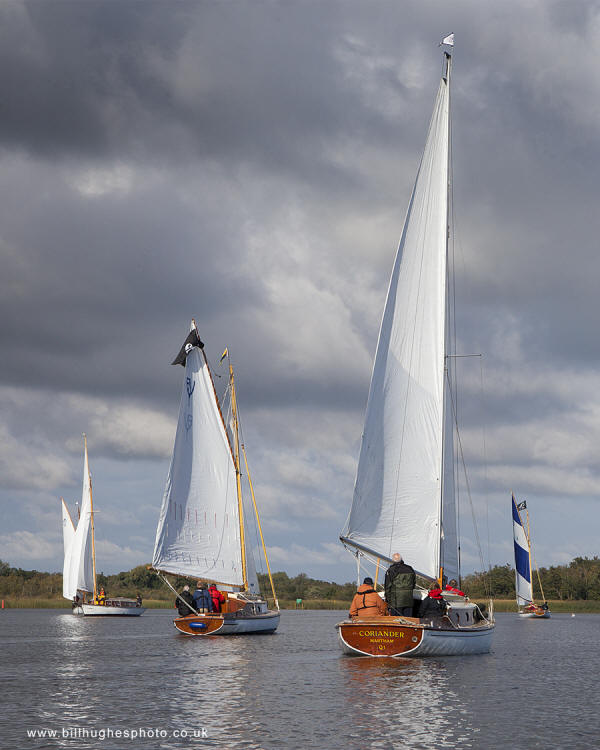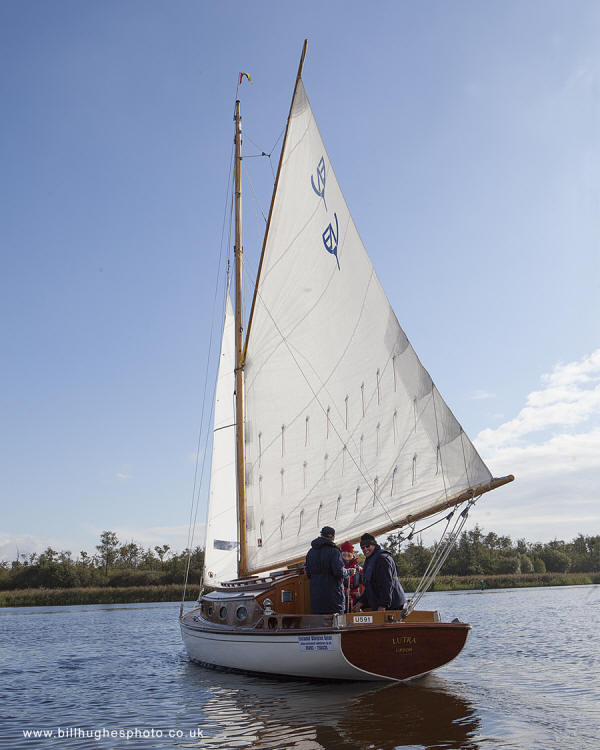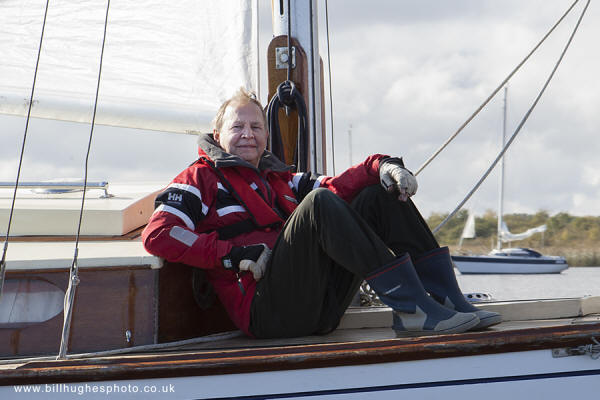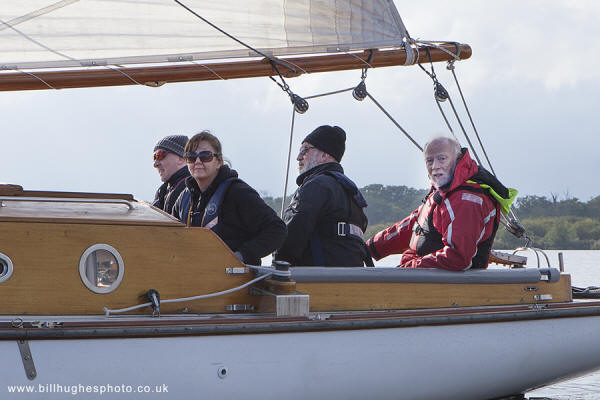 <> <> <> <> <> <> <> <> <> <> <>
Hoping for more pictures - ?? !
---