WWW.77777.co.uk
---
SAILING 2010
Each Autumn a number of yachts compete in the hire boat sailing regatta on Barton Broad. Over 30 yachts can take part in this event which includes a series of races in the beautiful surroundings of Barton Broad and a programme of social events covering 3 evenings, culminating in the Regatta dinner and prize-giving.
Racing
The regatta is a long established and highly popular event, providing the opportunity for competitive sailing and great company. Participants require a reasonable level of sailing ability, with confidence to handle a yacht in company with others.
My interest is the chance to get a break from everything else and this is brilliant for the photo's which follow and my love of small boats and the opportunity to help (rescue!) the friends who take part.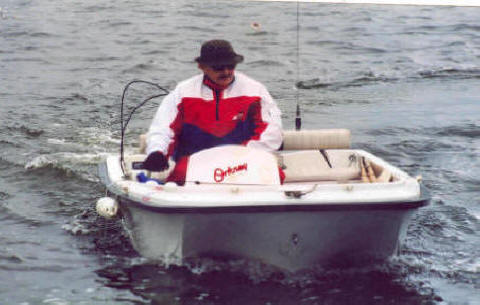 I have taken my little boat on to the broads – launching at Sutton Staithe – then motoring down to Barton Broad for each day of the event – my wife says that I have got wet nearly every year for over 20 years. For a keen sailor this is the best opportunity to participate where you do not need your own boat – the racing is all hire boats. The Barton Charter Yacht Regatta has a specially arranged insurance which covers the hire sailing yachts for the racing.
There are a number of people who take part each year and now there are places available for new members of this group as unfortunately some of us get older and become unable to continue so some new young (or old) competitors will be more than welcome so please use the link below and register your interest!
Most of the boats this year were provided by
Eastwood Whelpton Ltd - Upton - Norfolk Broads - UK
The regatta is sponsored by Waterways Holidays.
---
Next - if you would like a copy of any of the pictures - Right click and get the file name from properties - for example DSCF1234.jpg - Then e-mail me and I will send you a copy of the original file (Each one is approx 2.5mb so will only get 2 files per e-mail but I will send as many as you request) The Web pictures are much smaller so that the pages will display reasonably quickly
Monday - I have over 200 pictures but there are many which are not very clear.
The pictures which follow below are a selection of the better shots.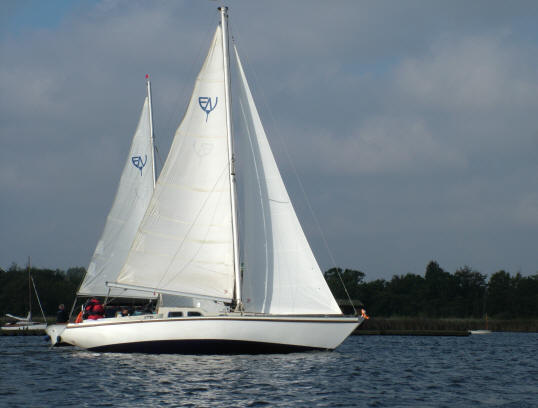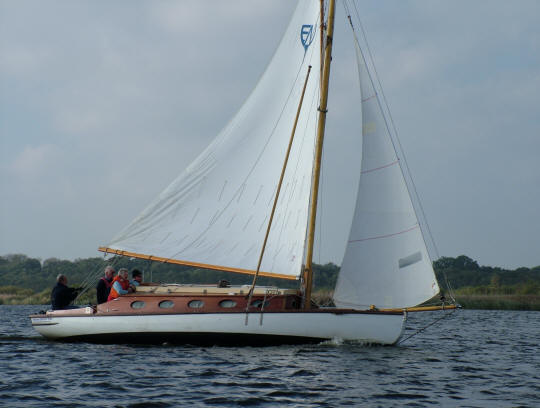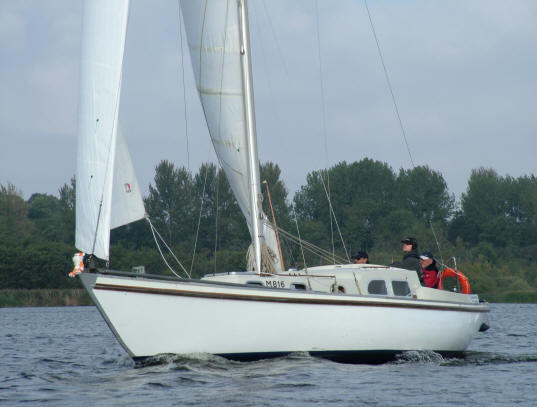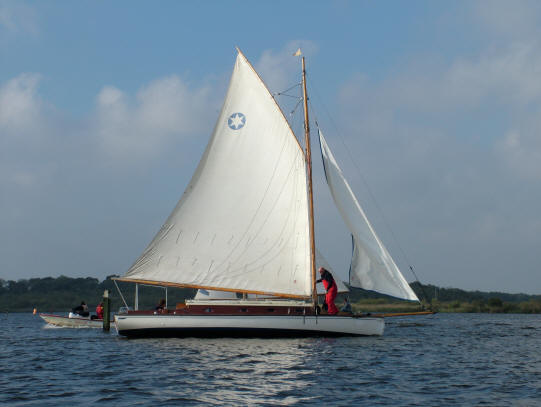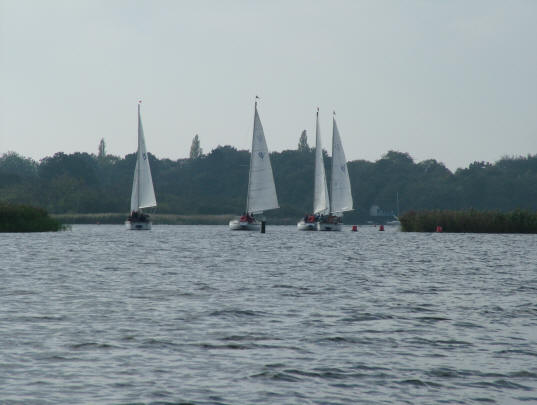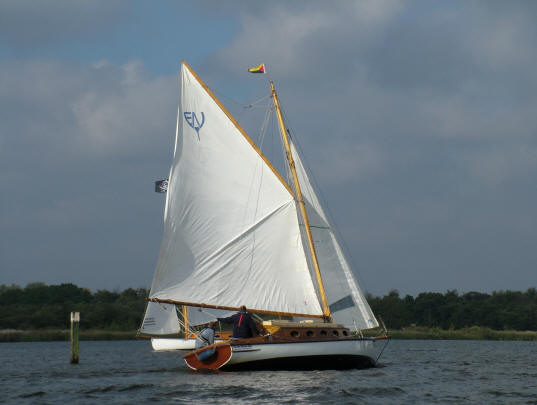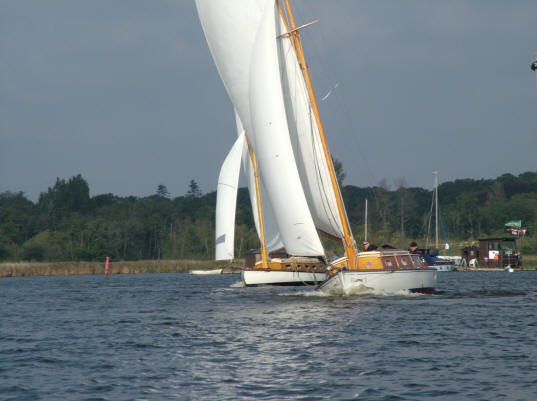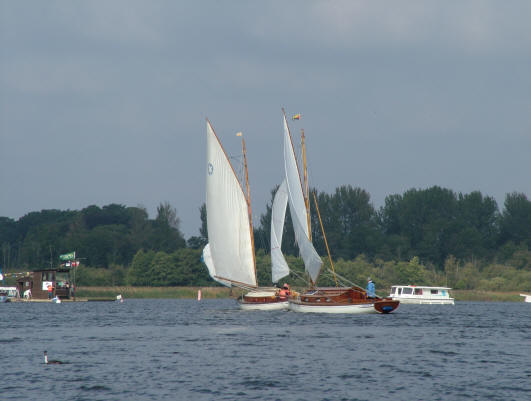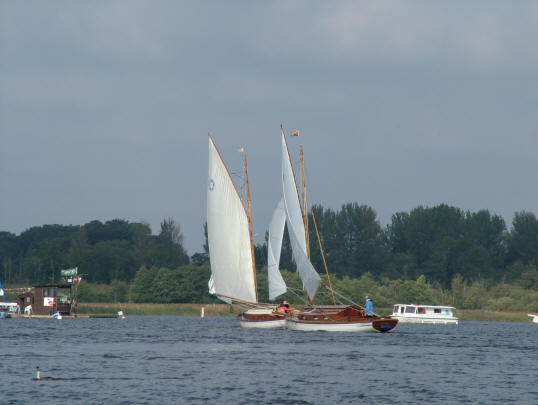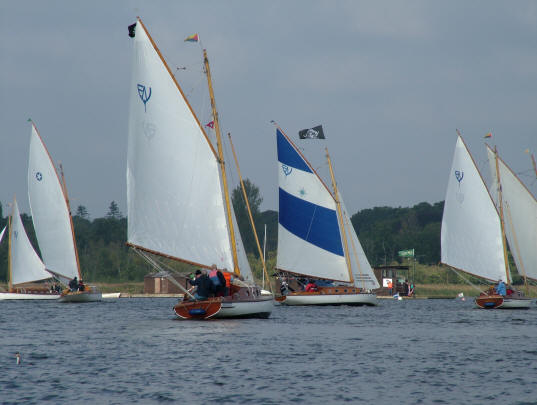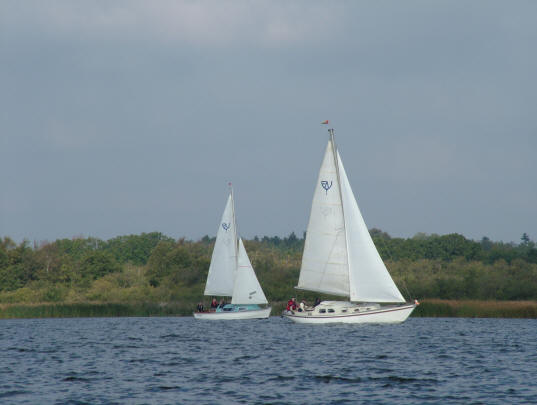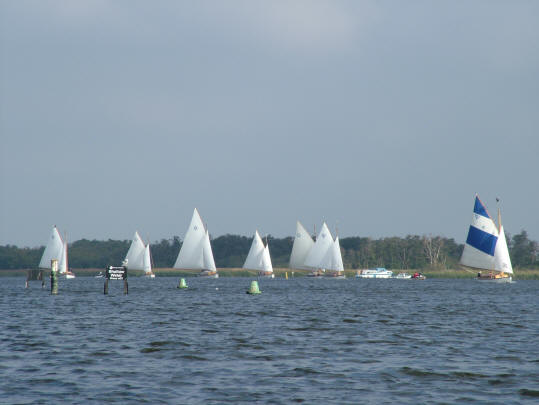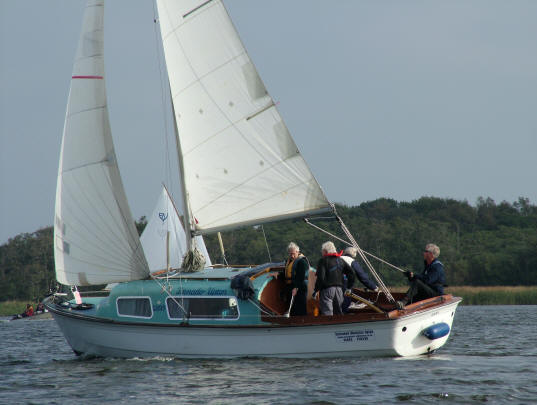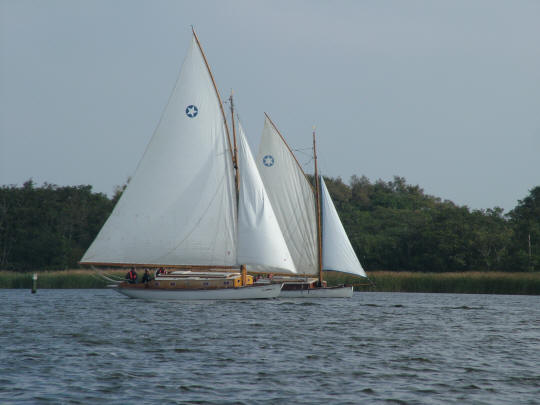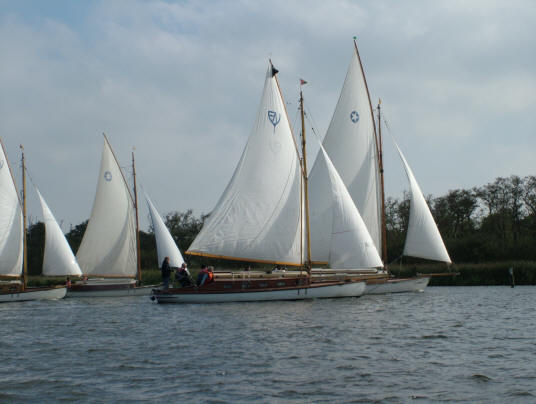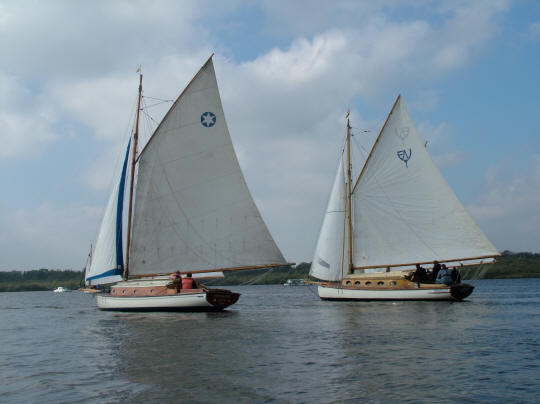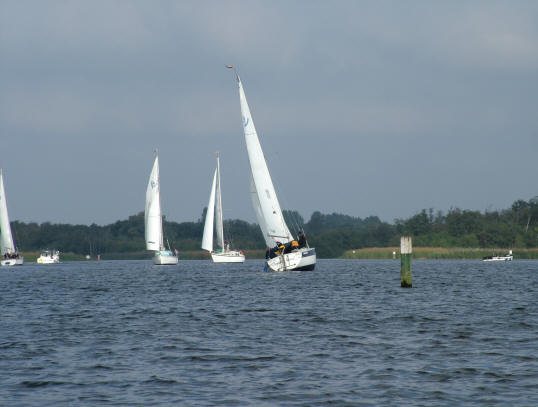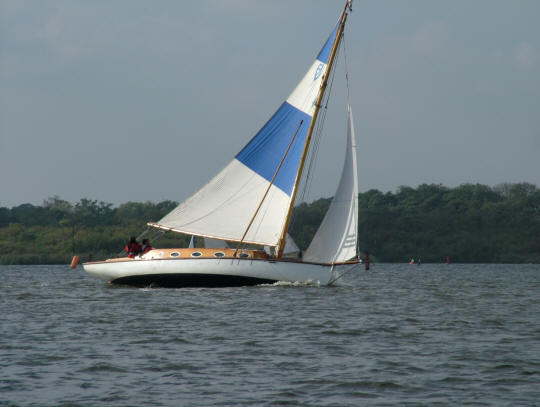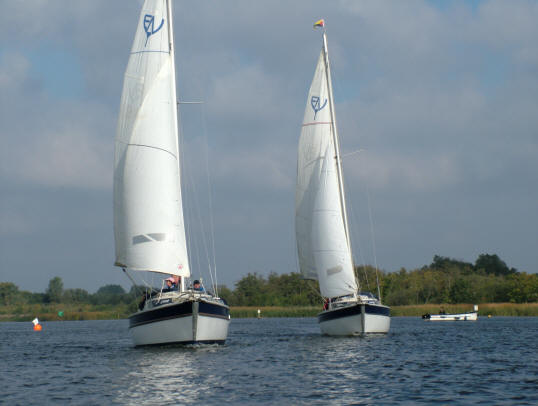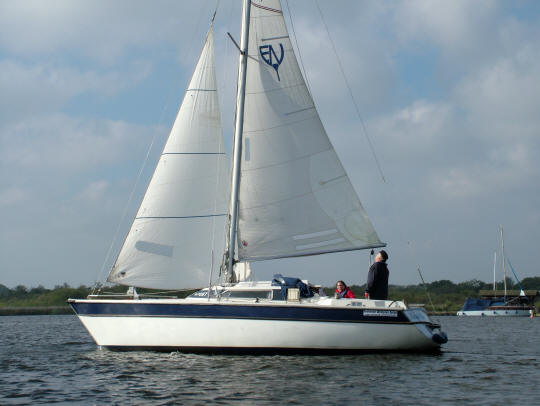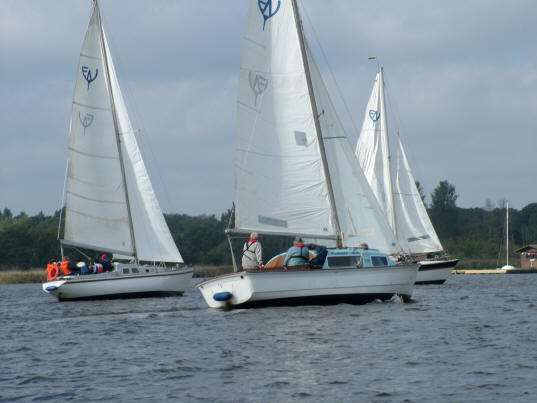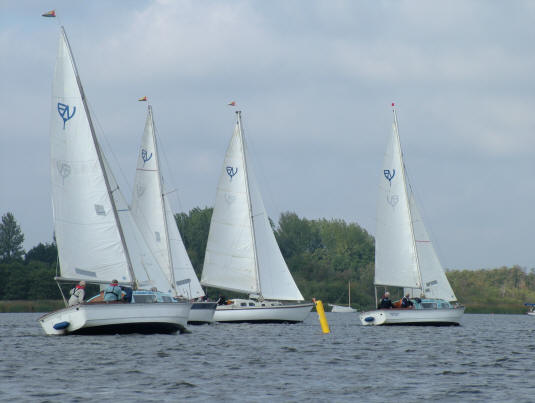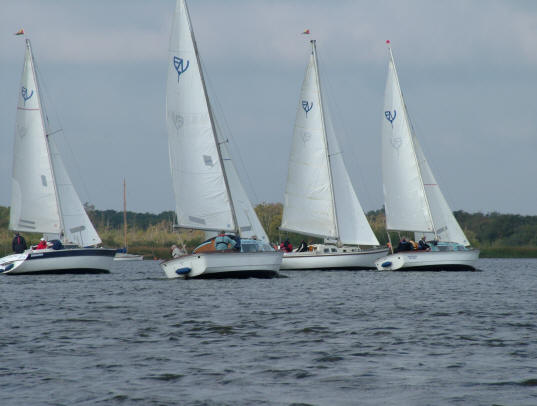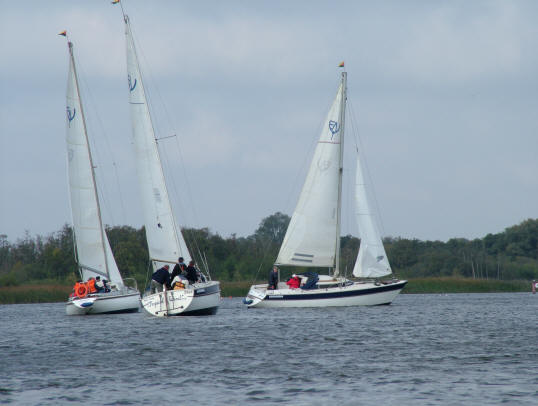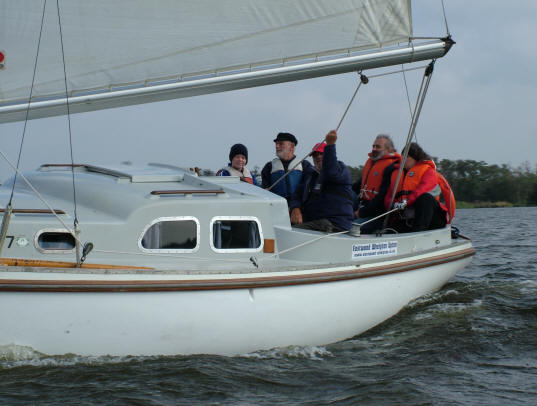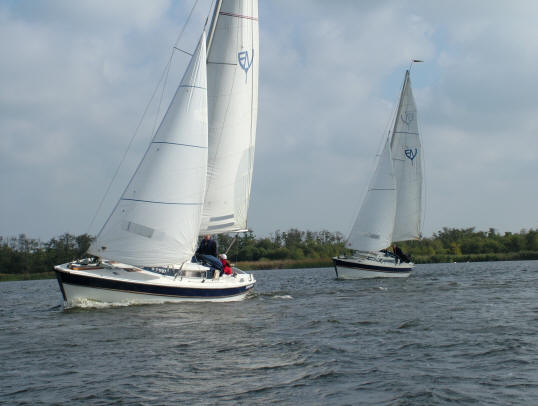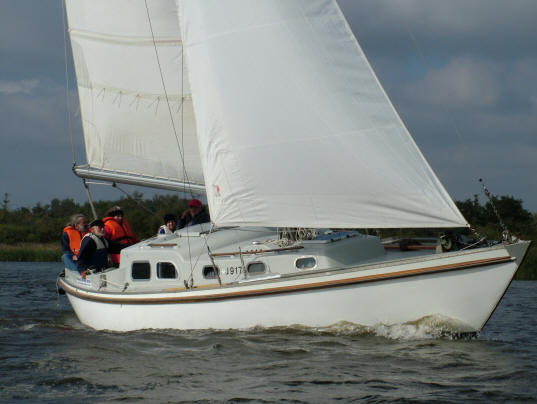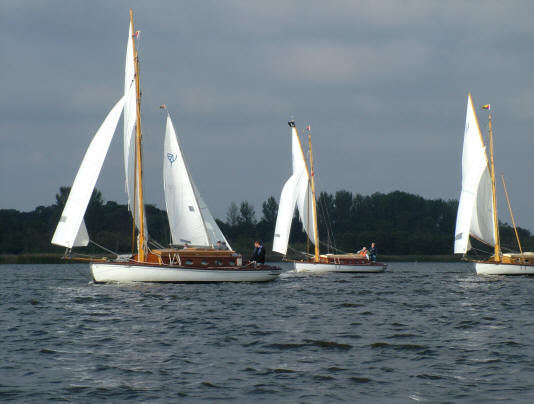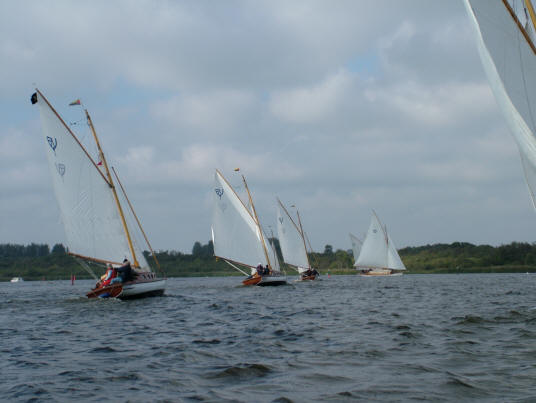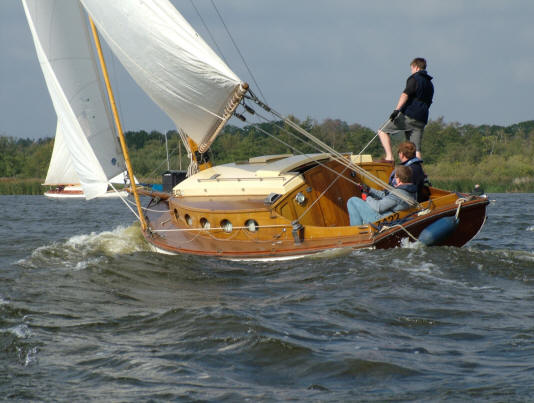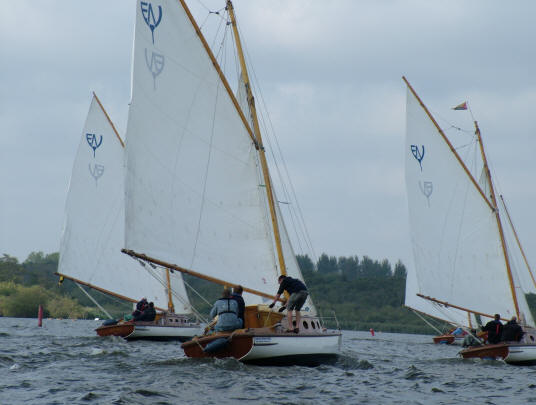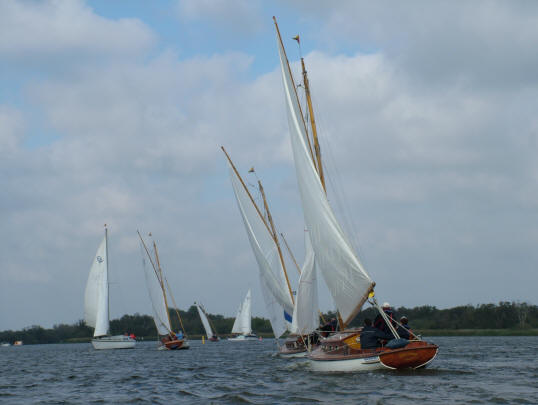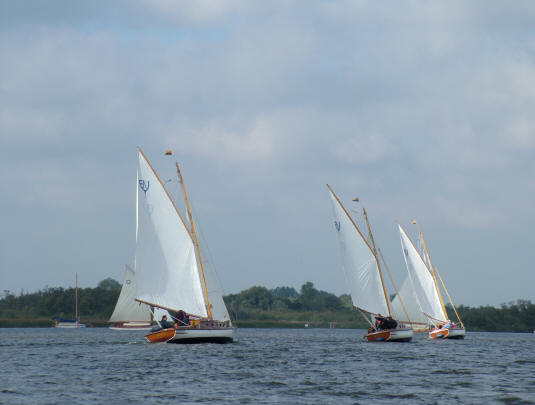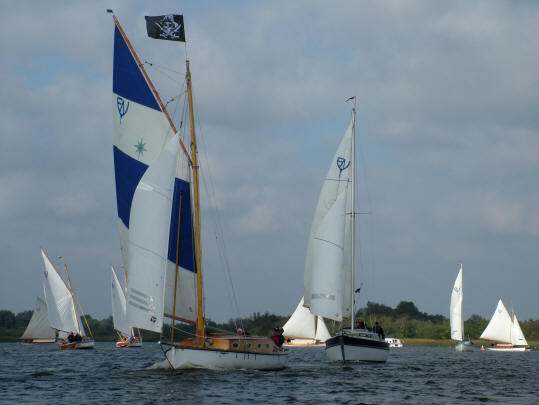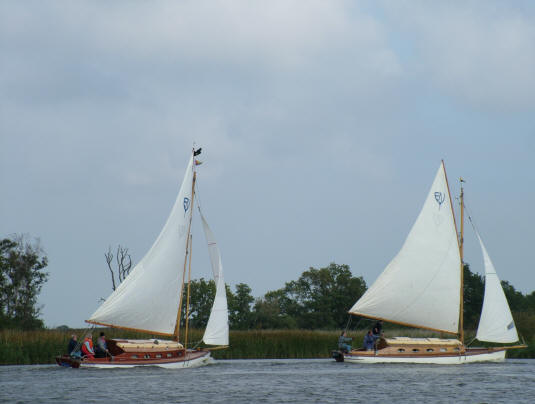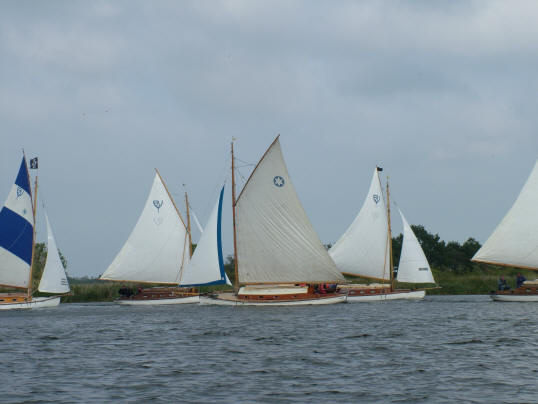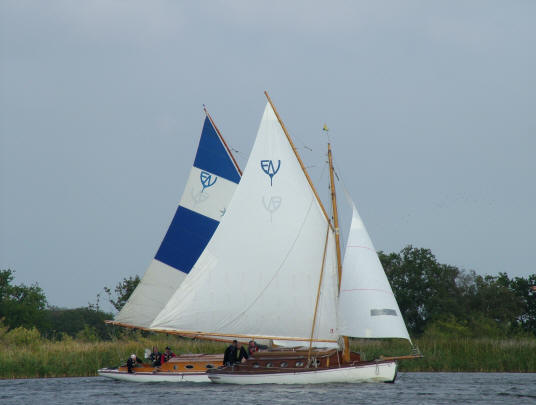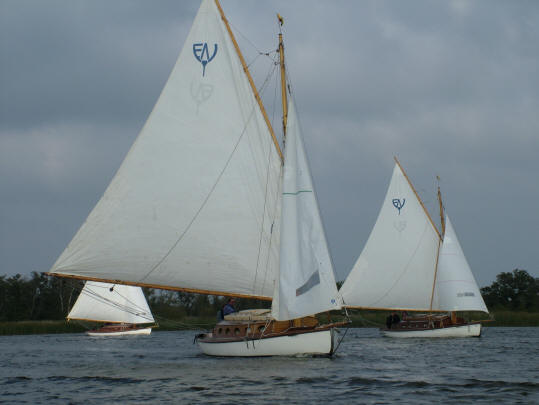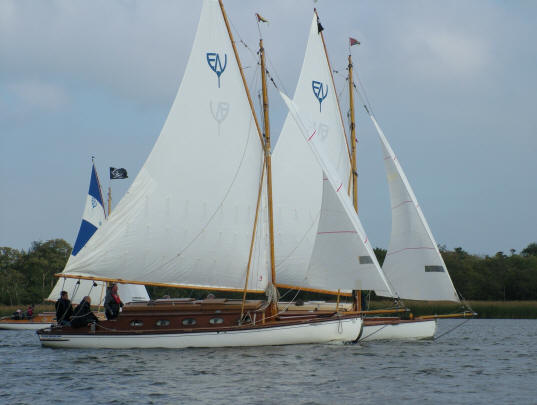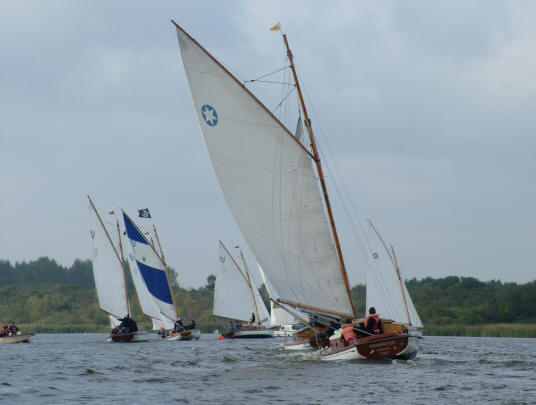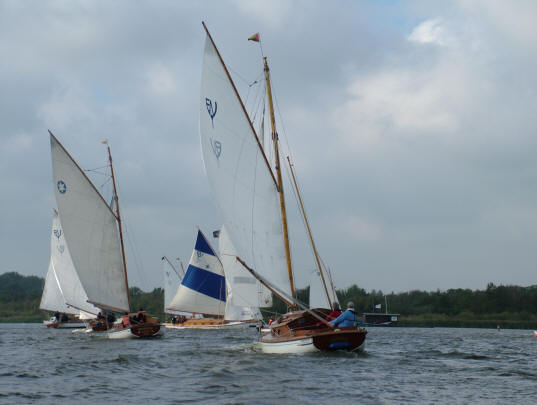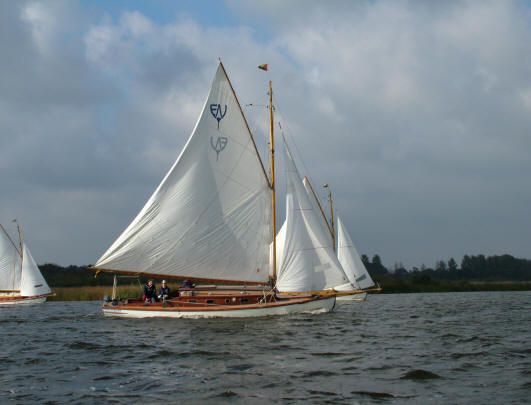 Tuesday -- Less wind and very cloudy Sailing Top of page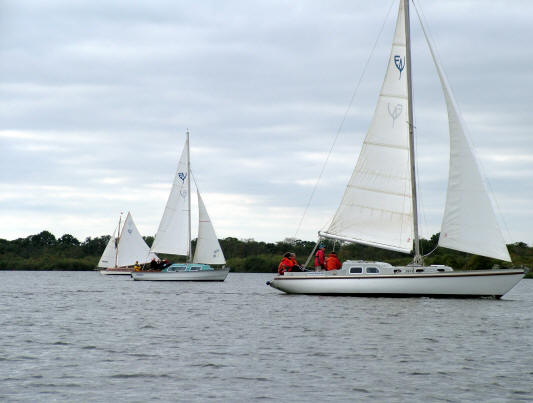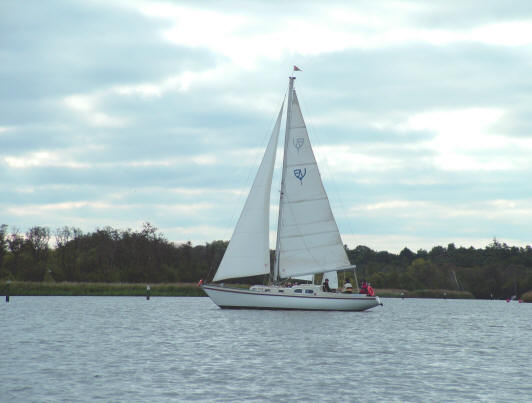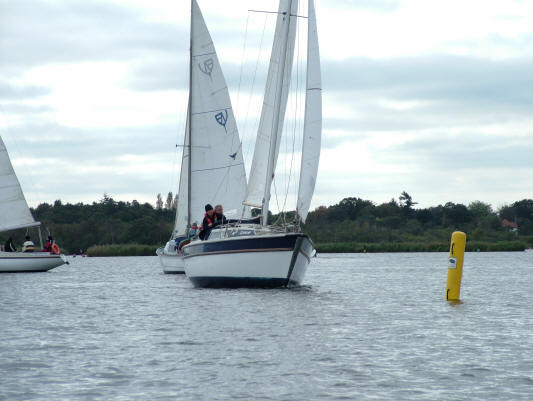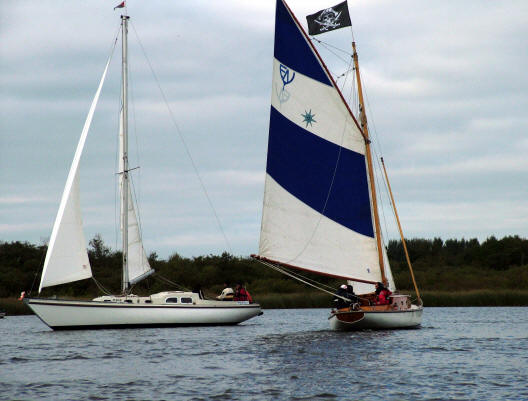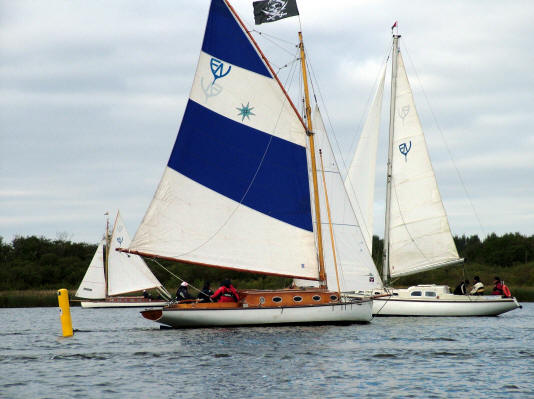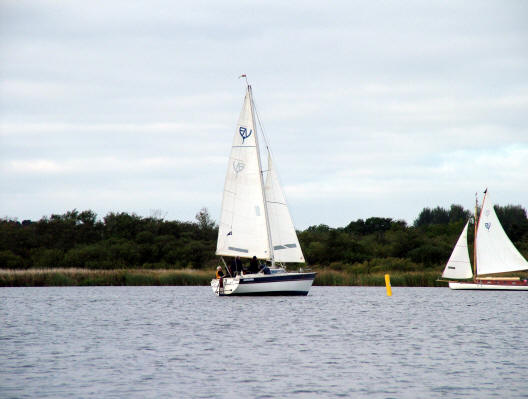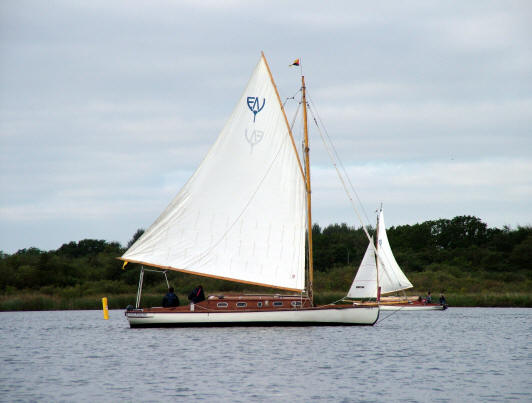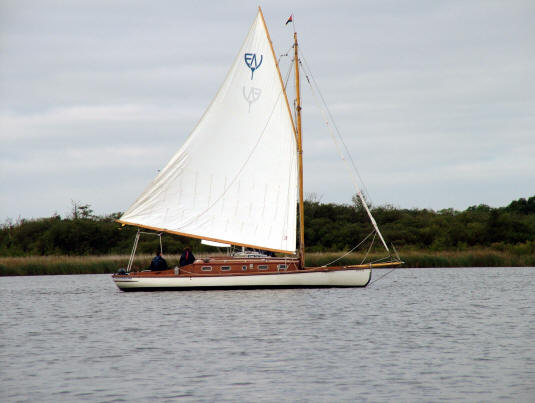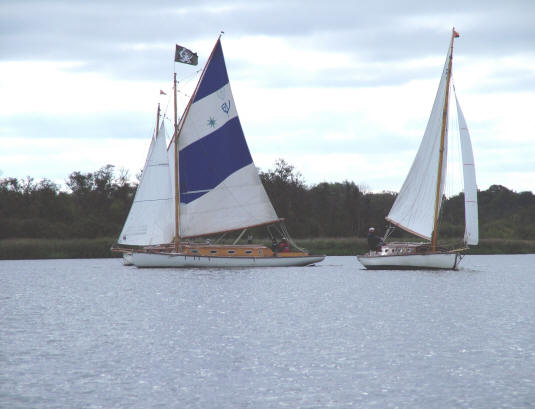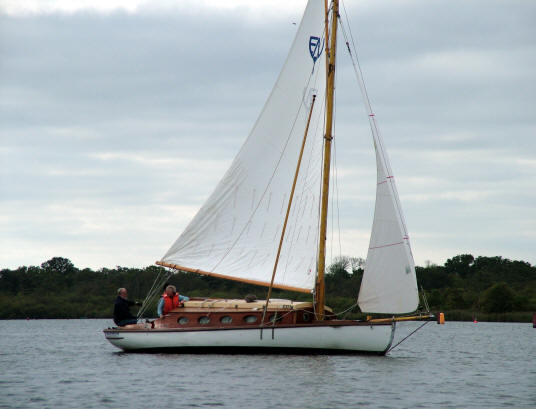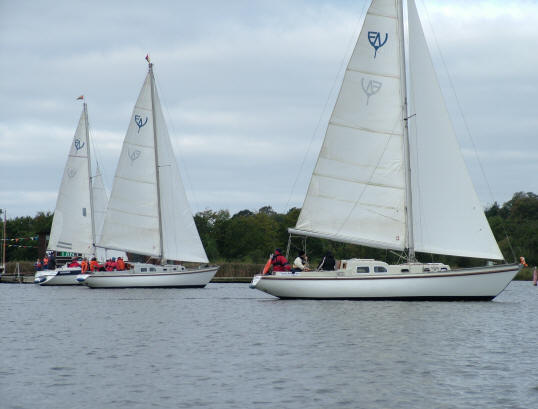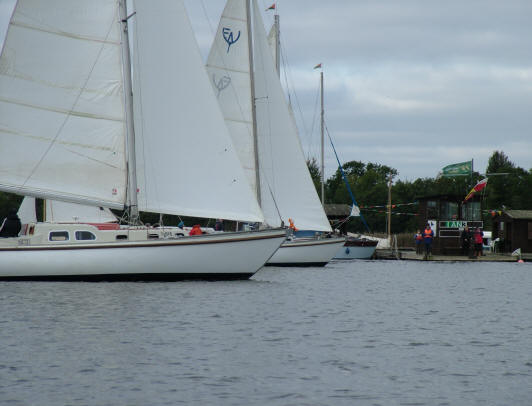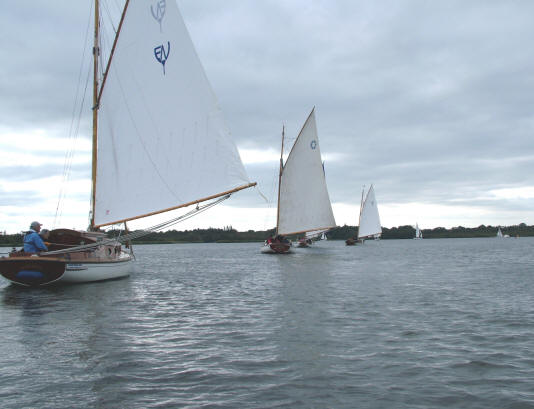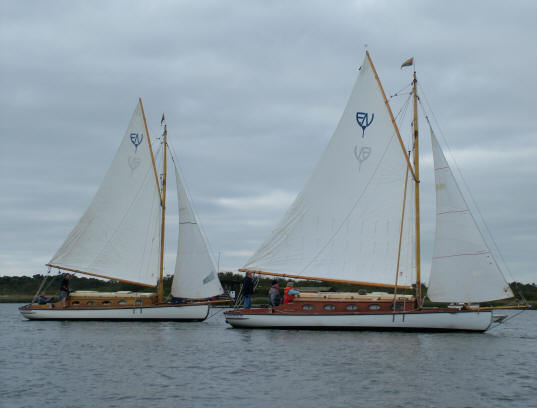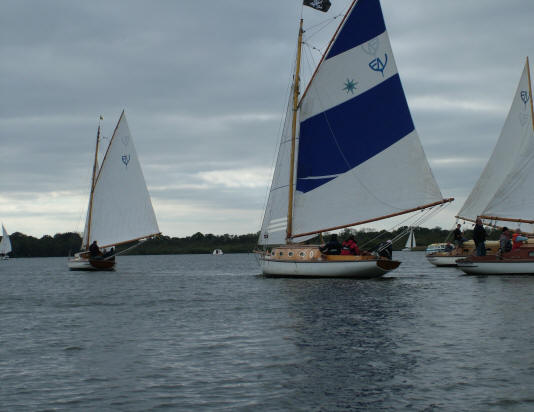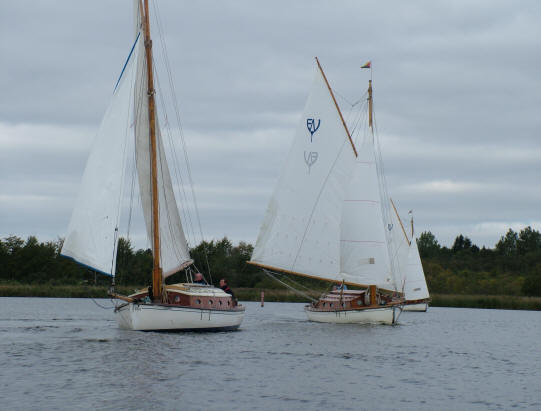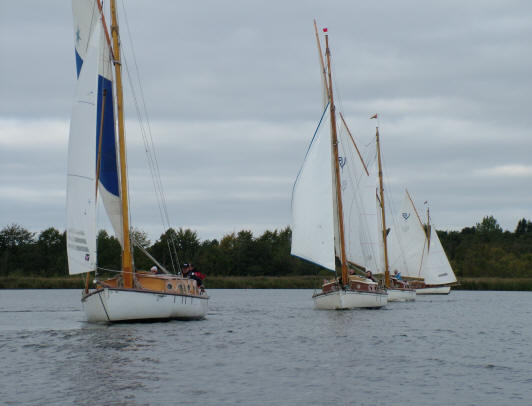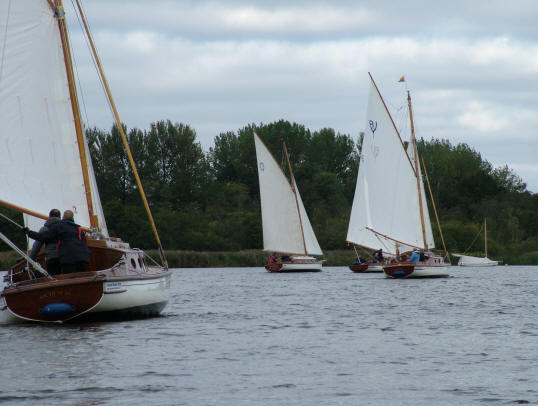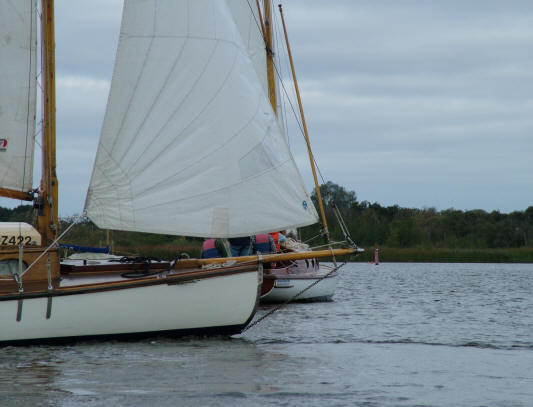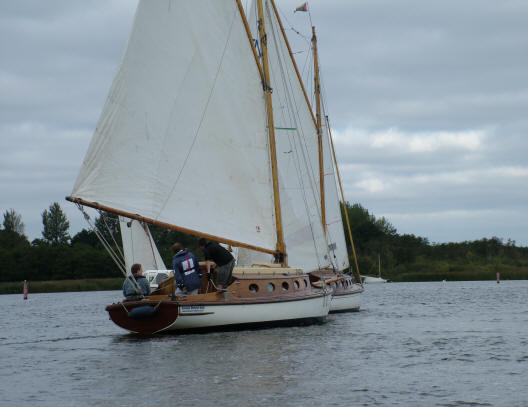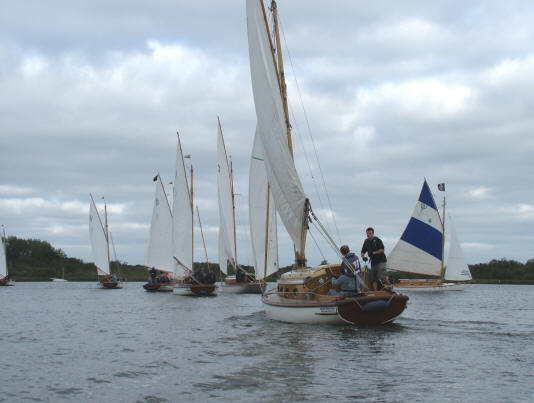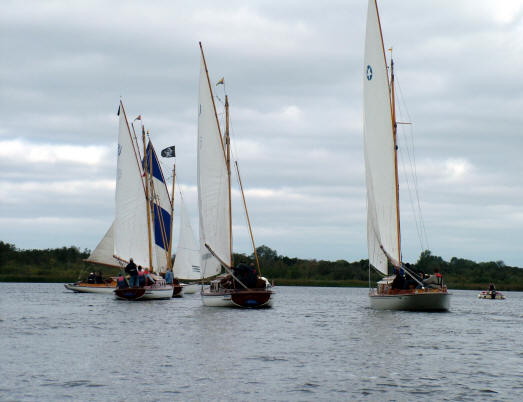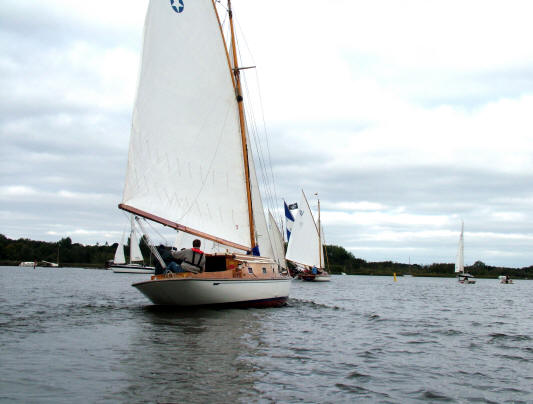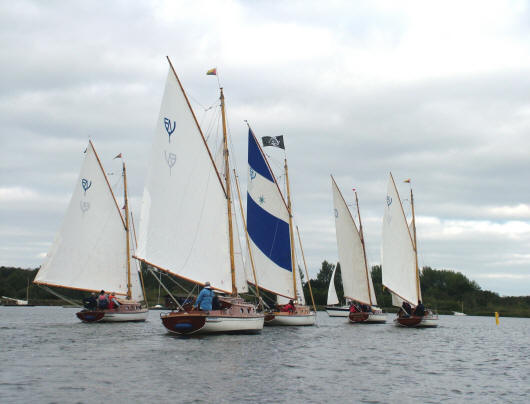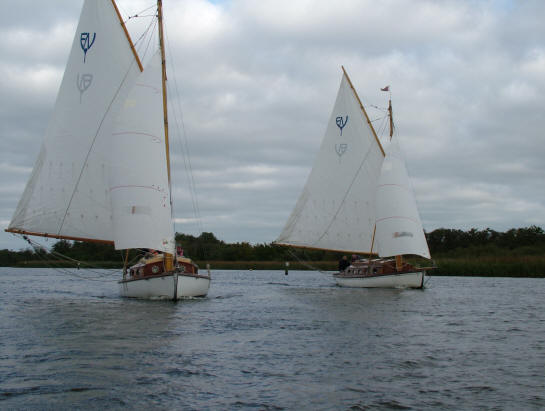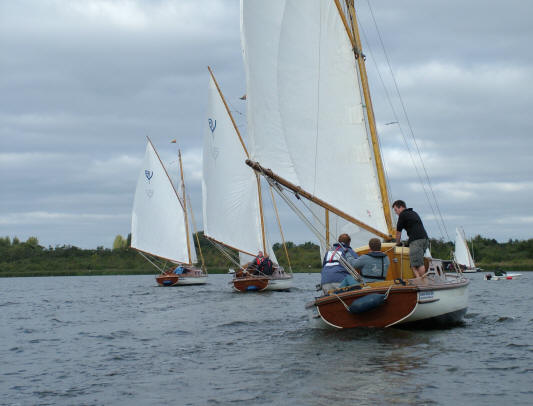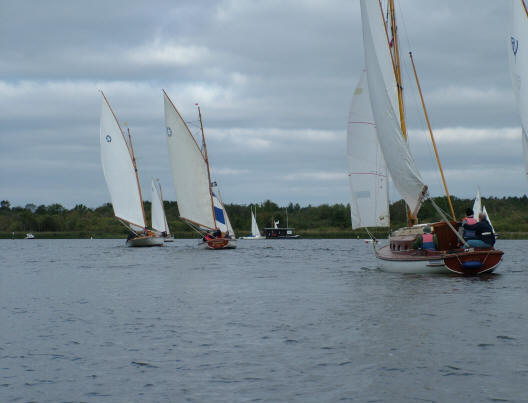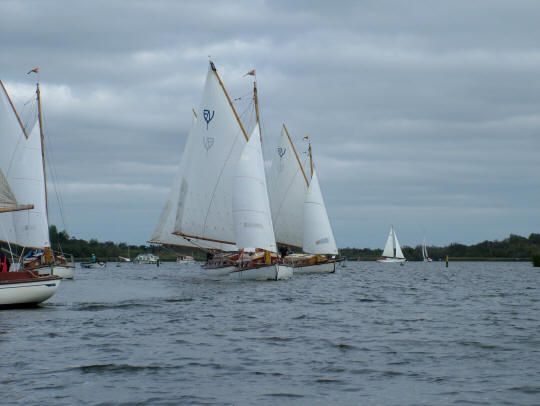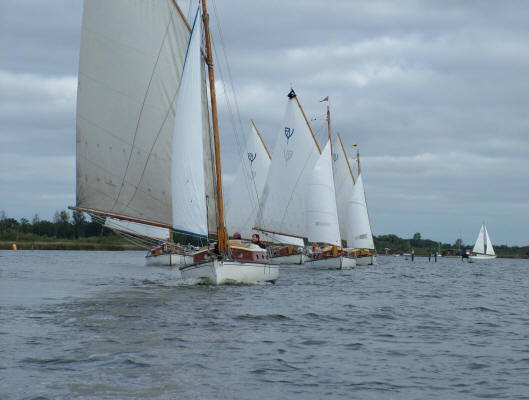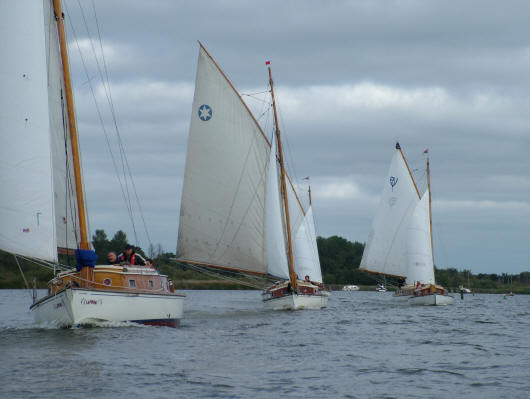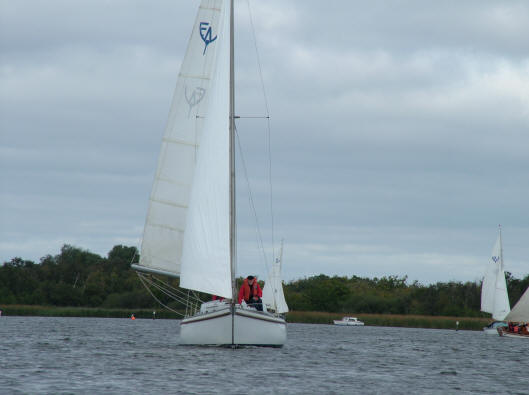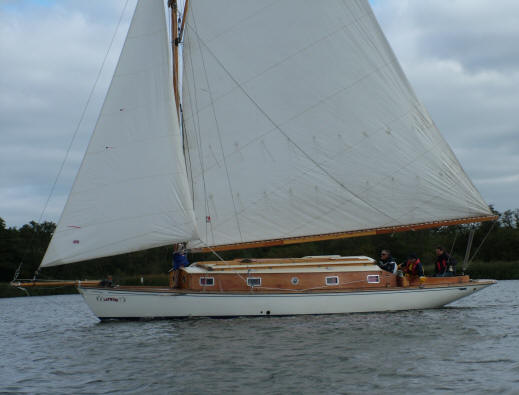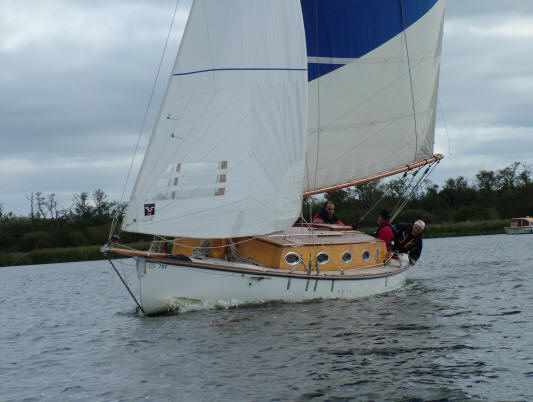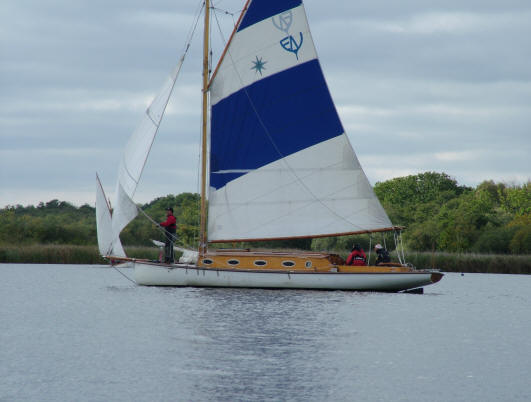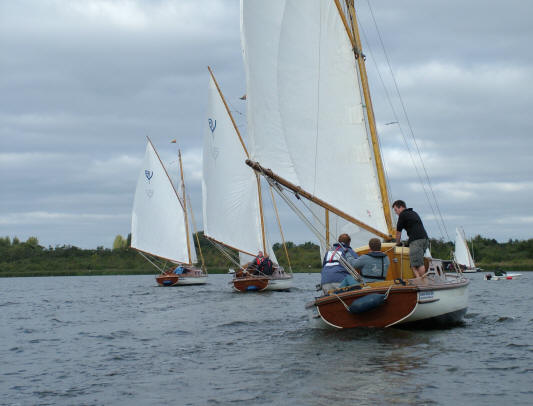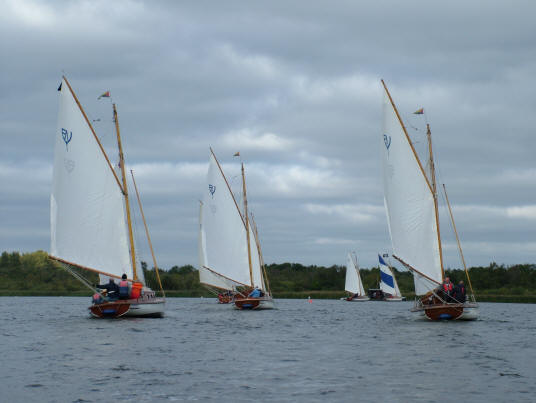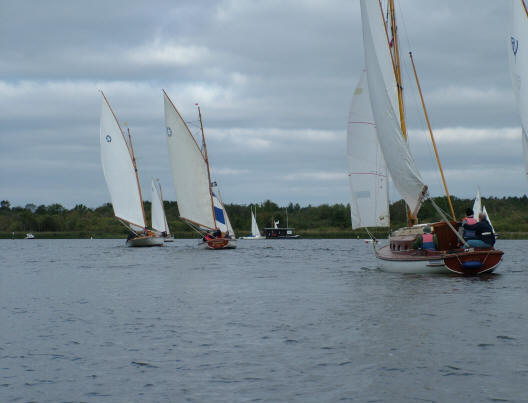 Wednesday - Very Cloudy - some pictures a little dark - Rained at the end of the day so no pictures of last race
Sailing Top of page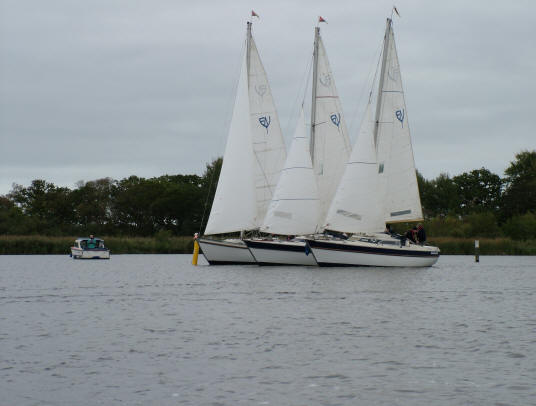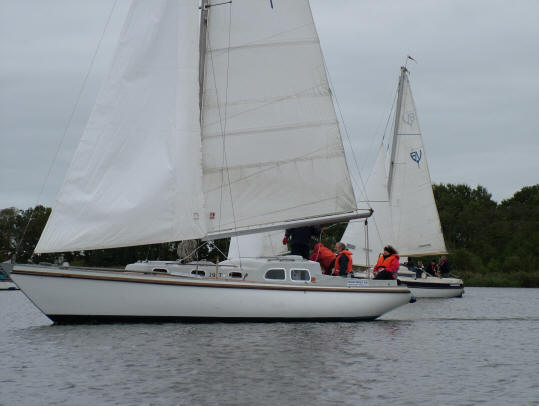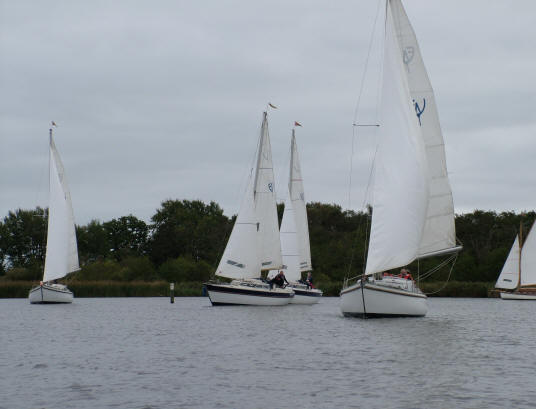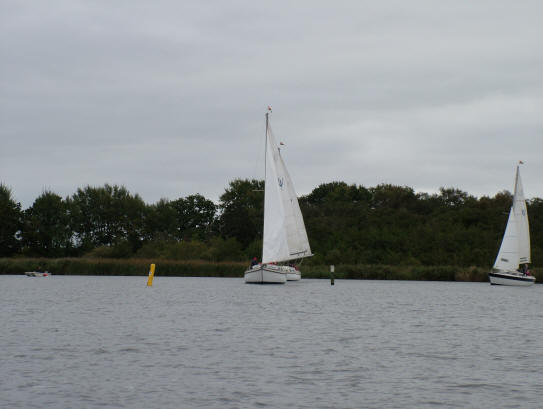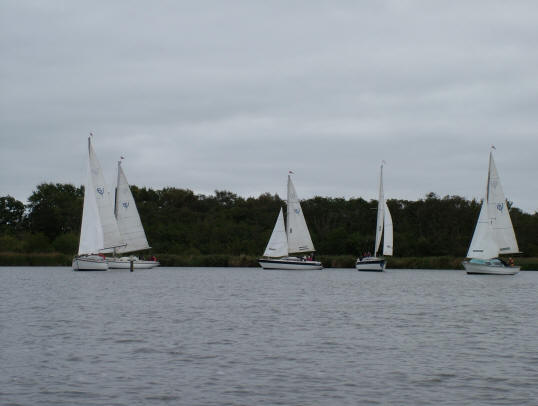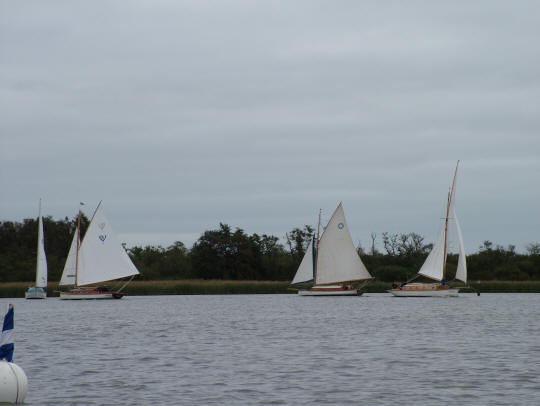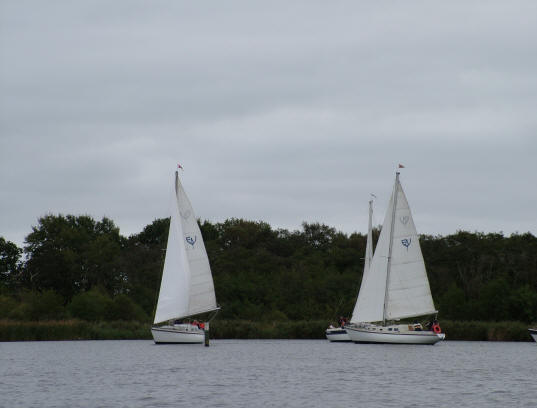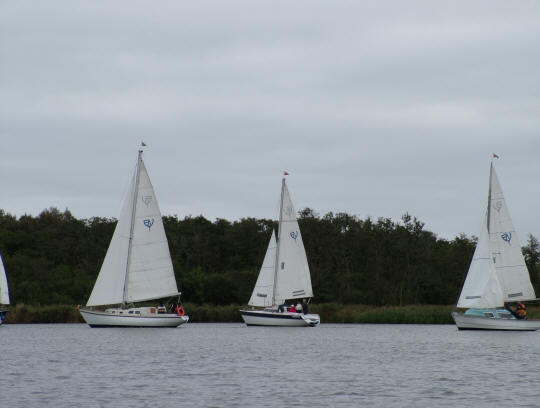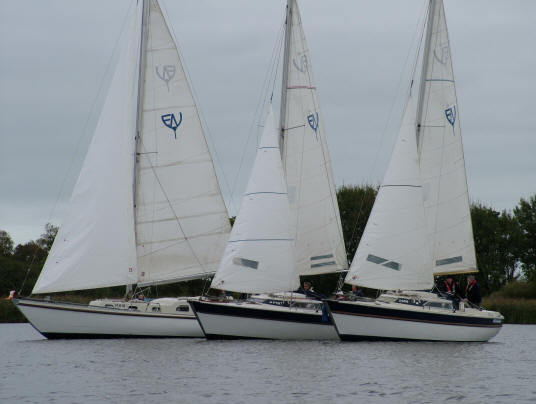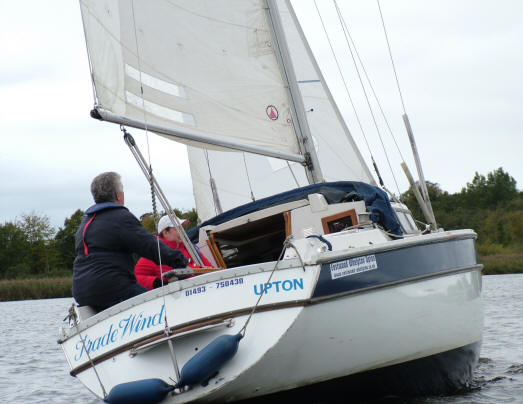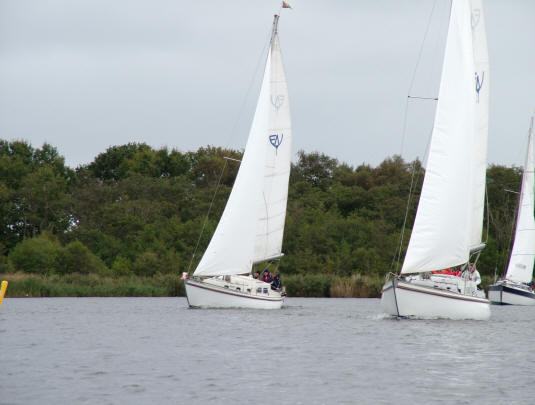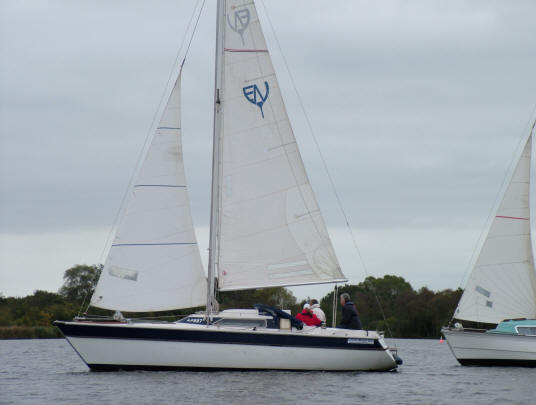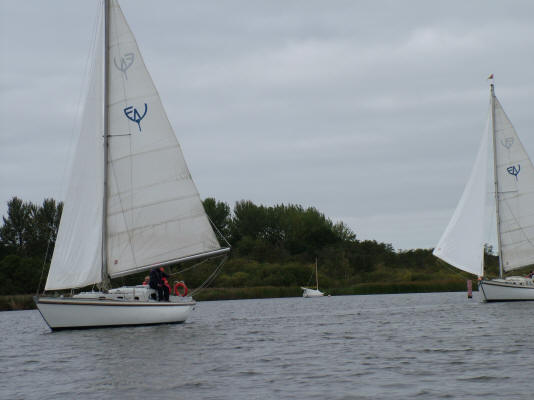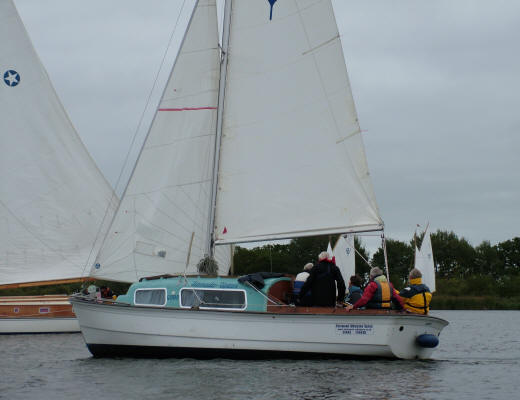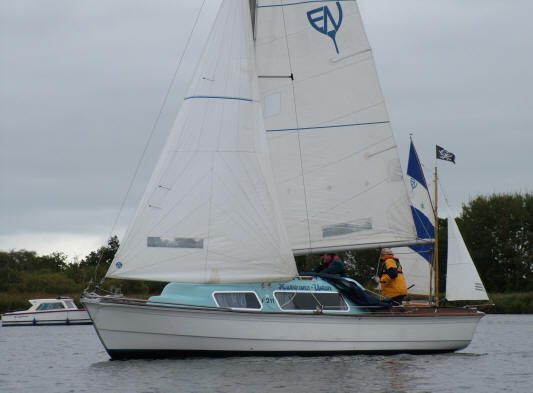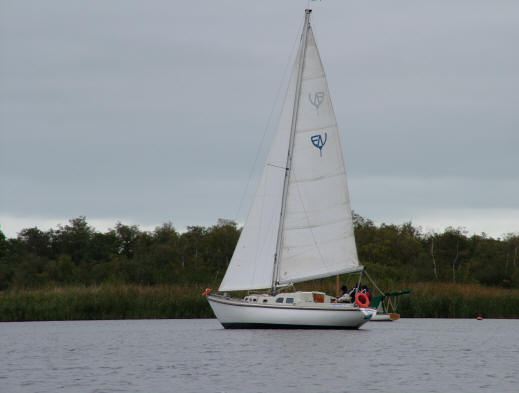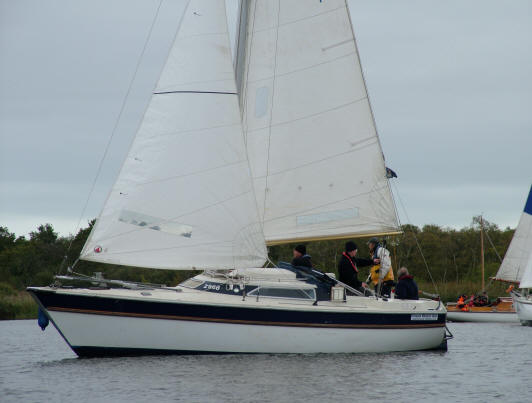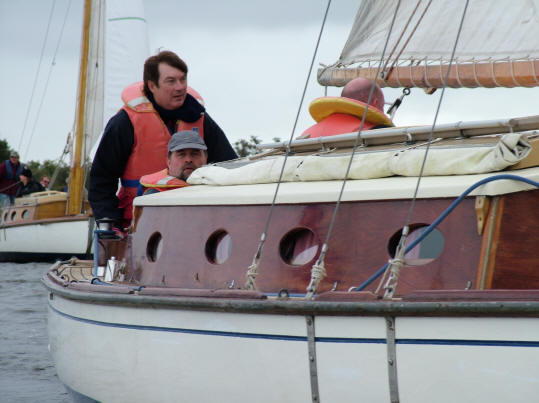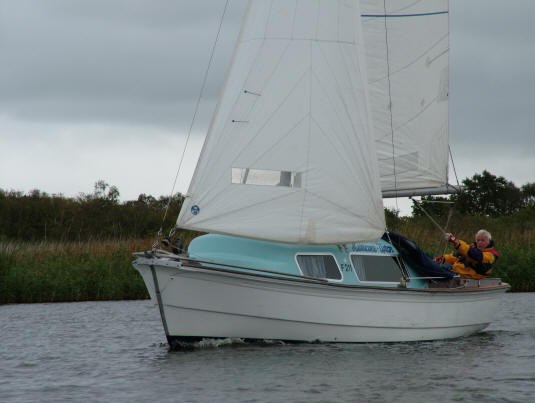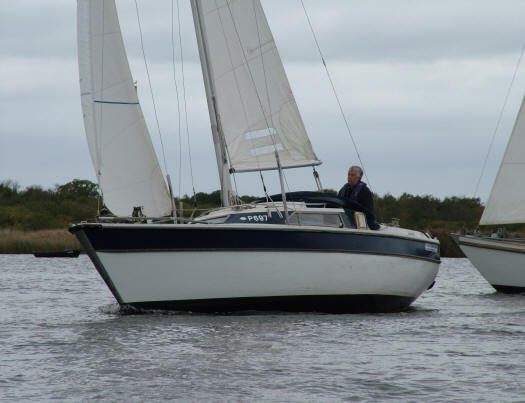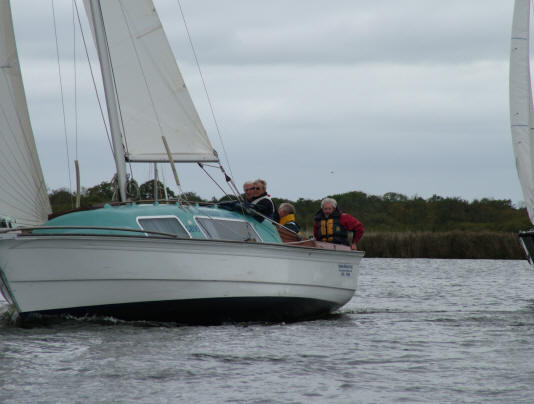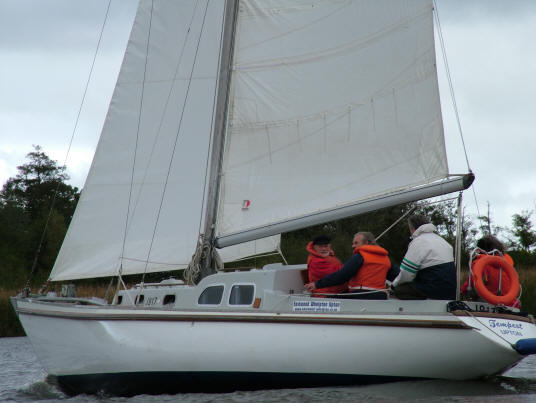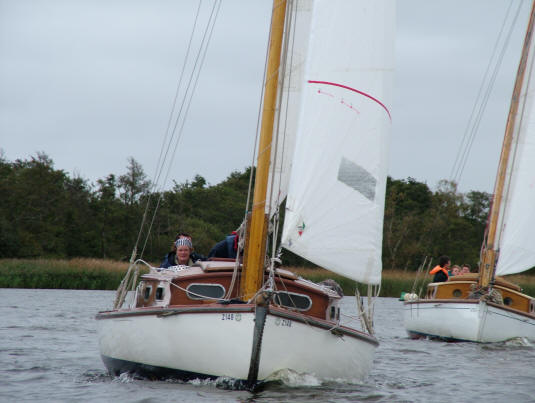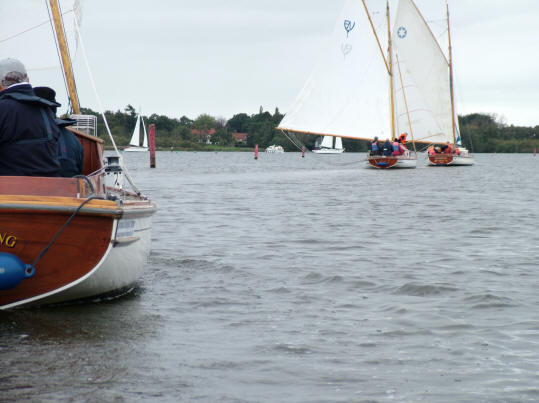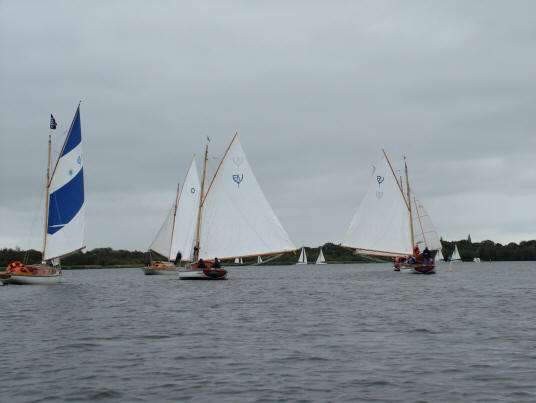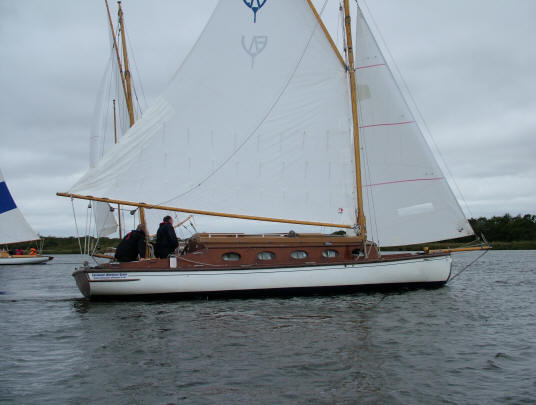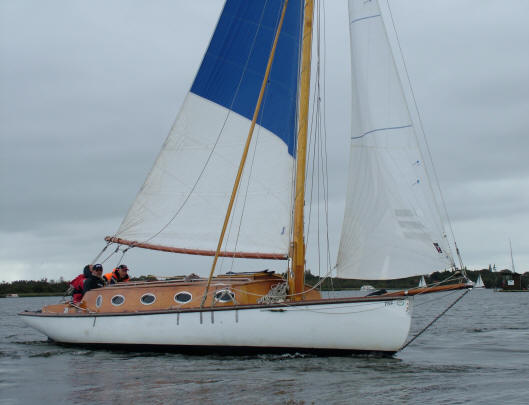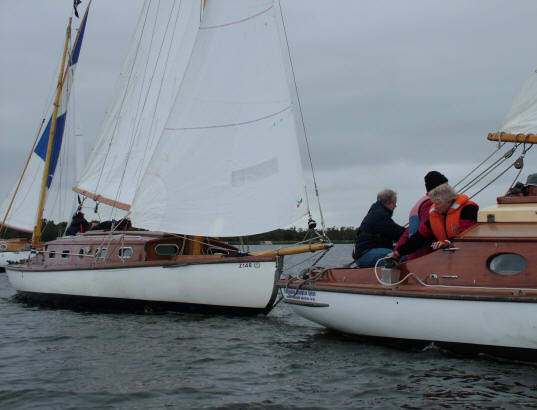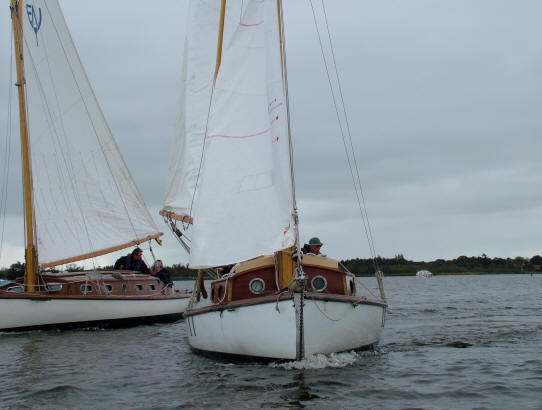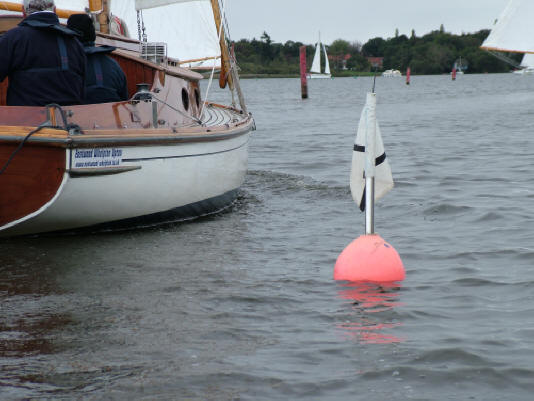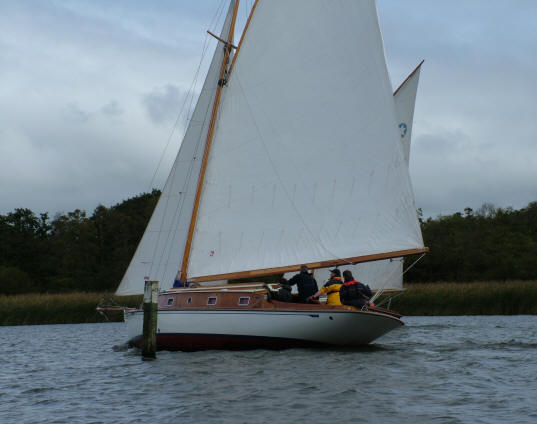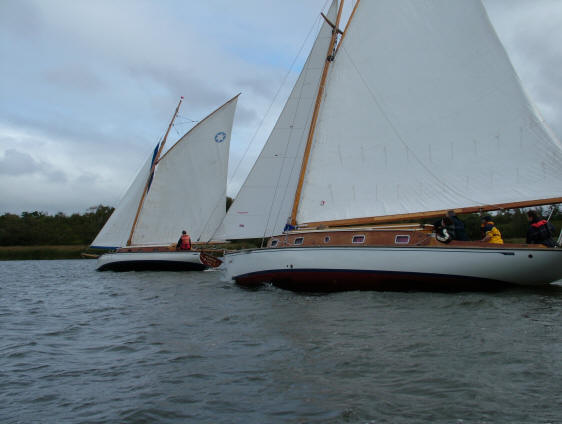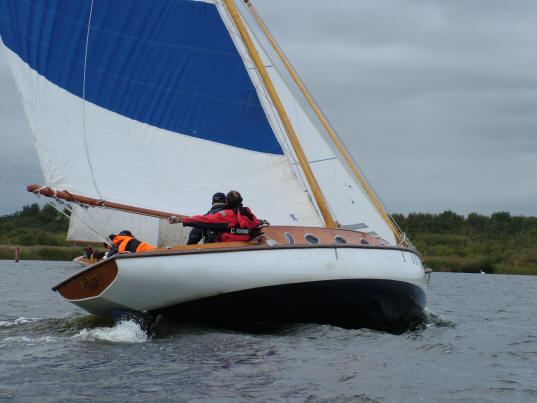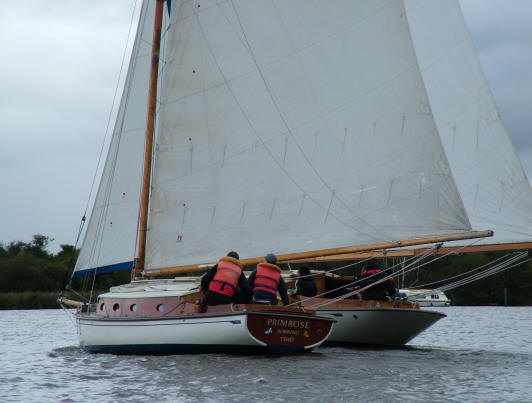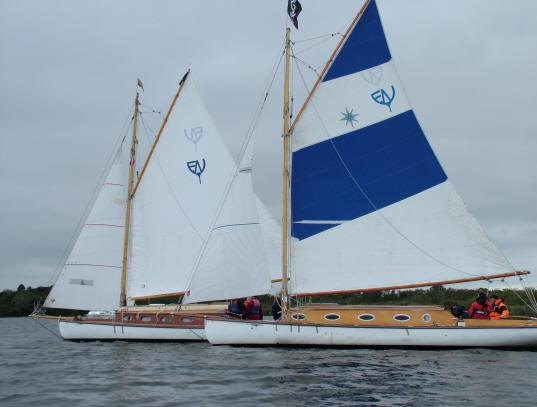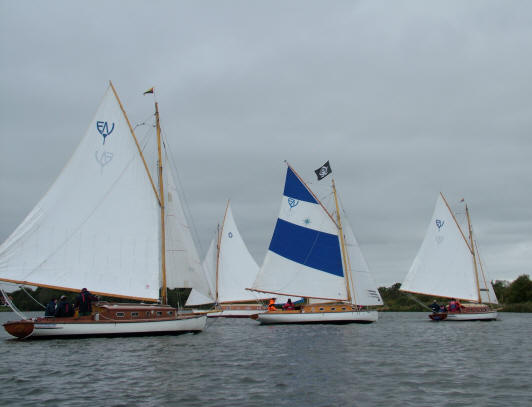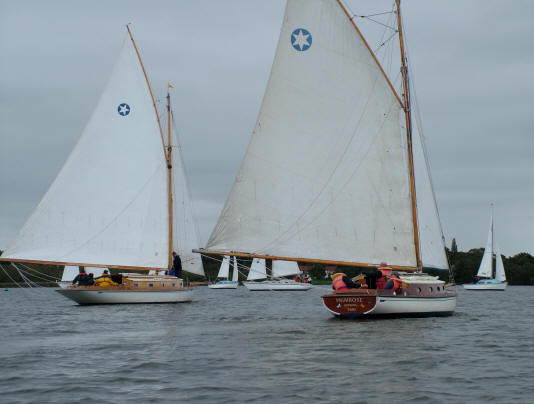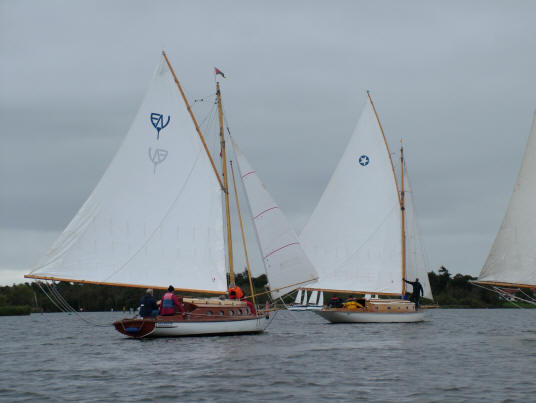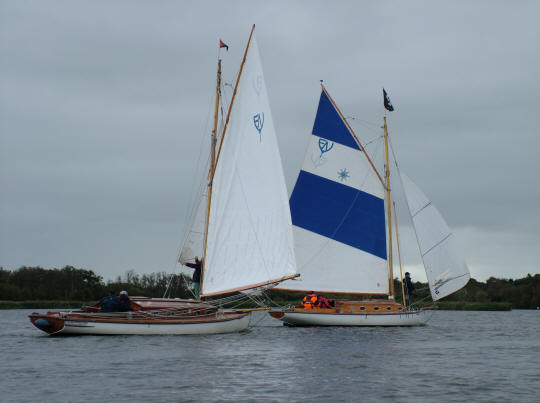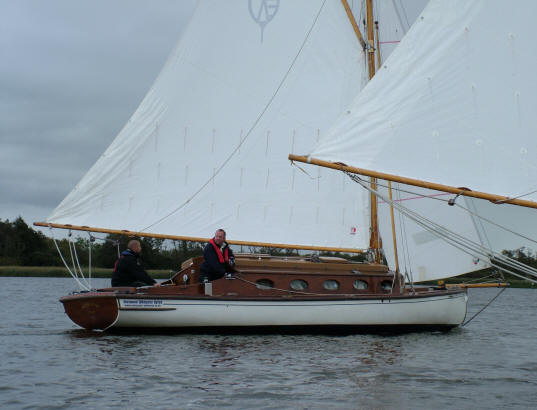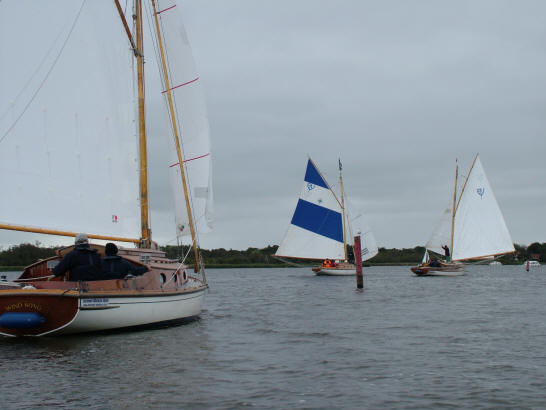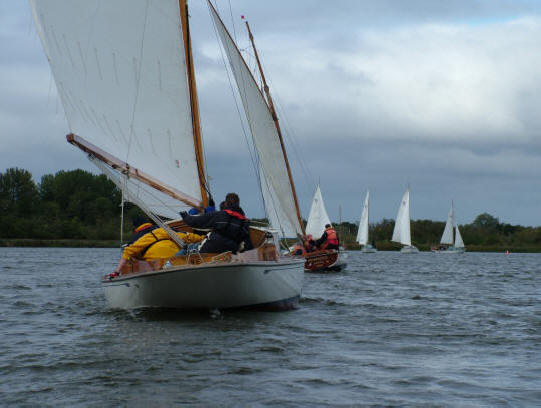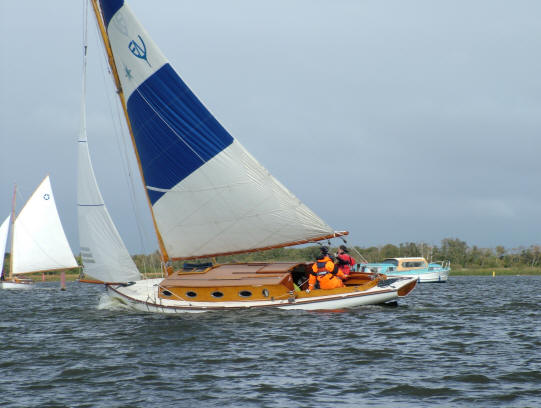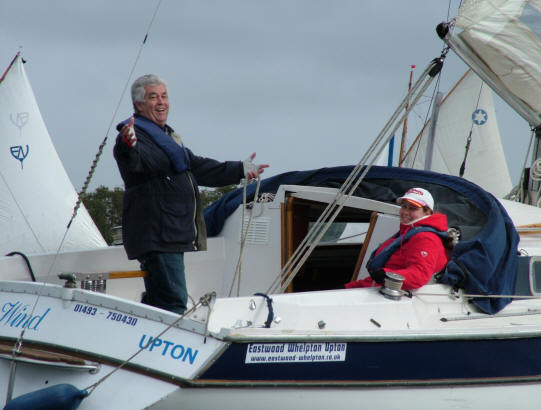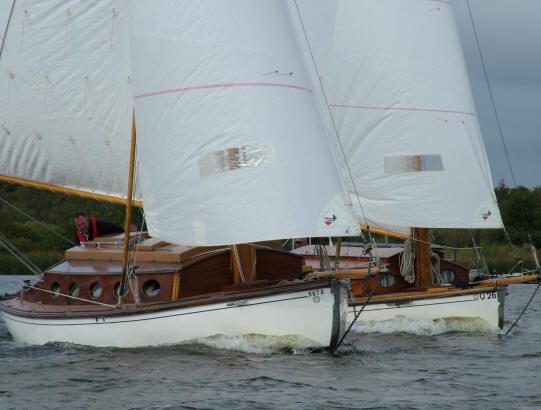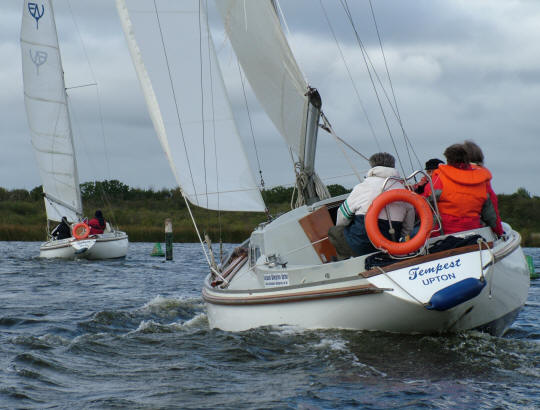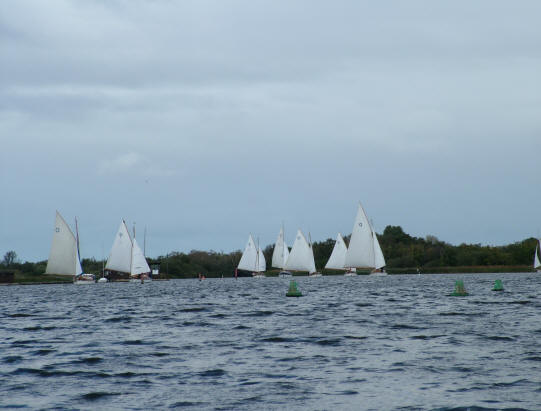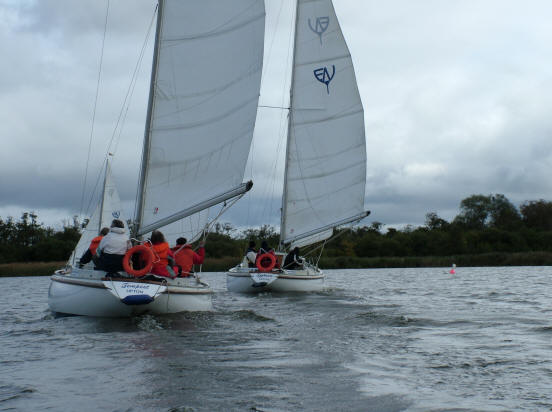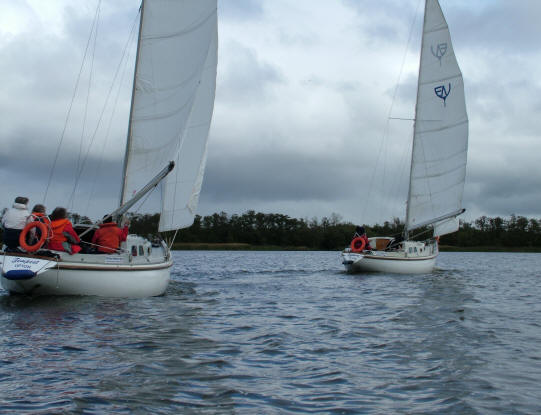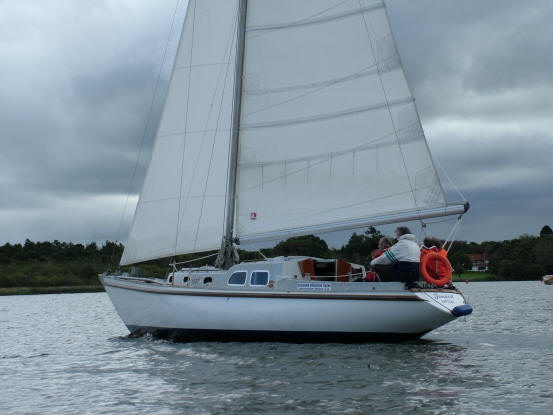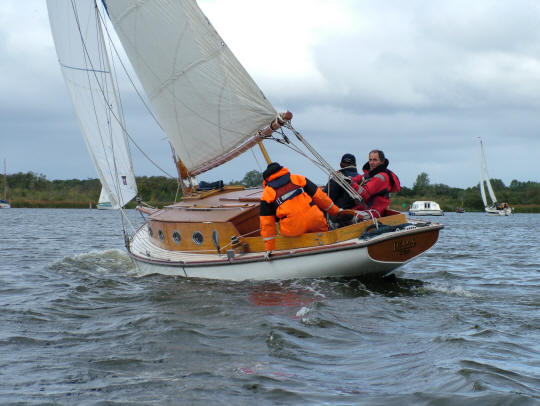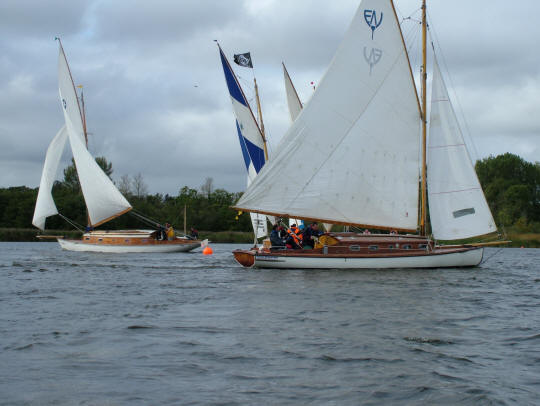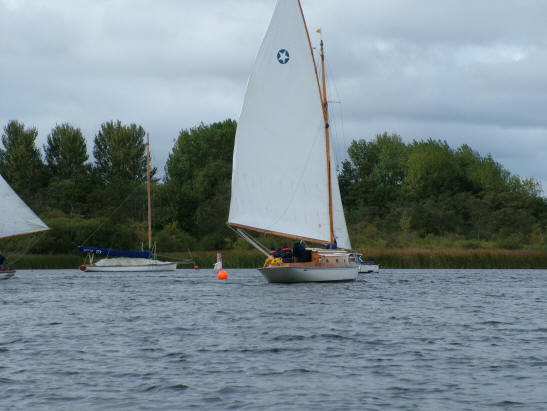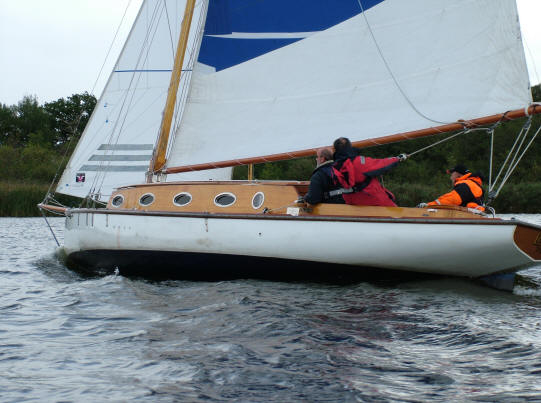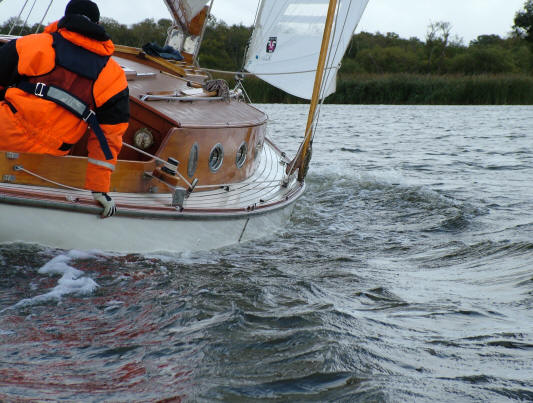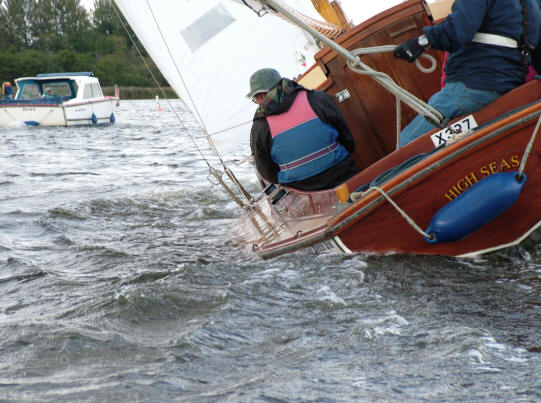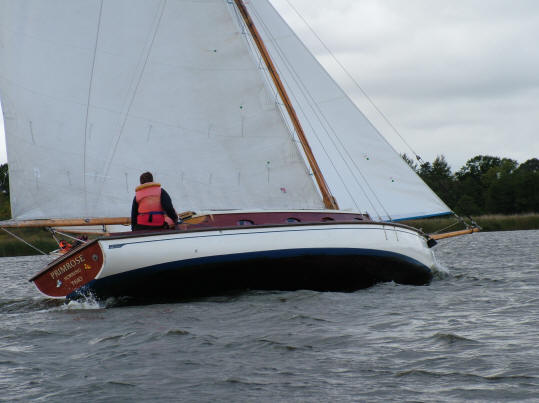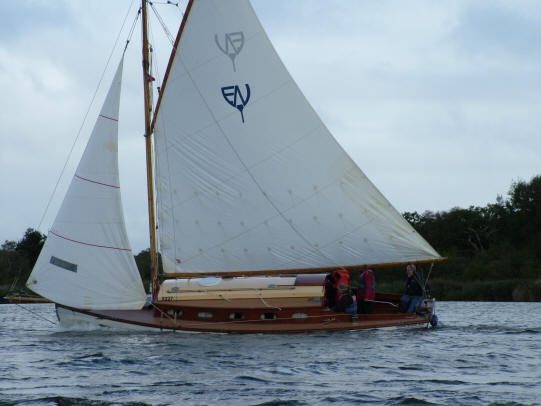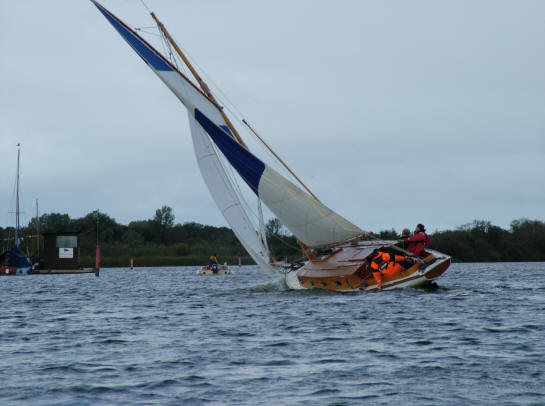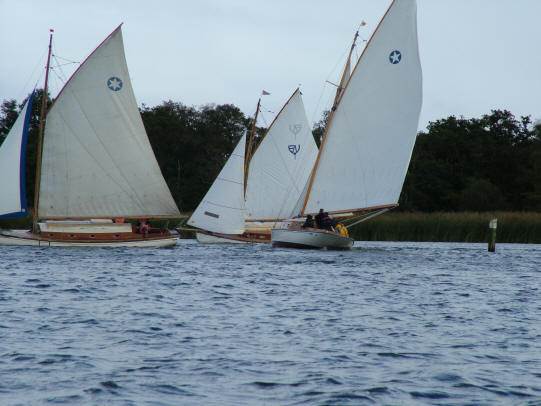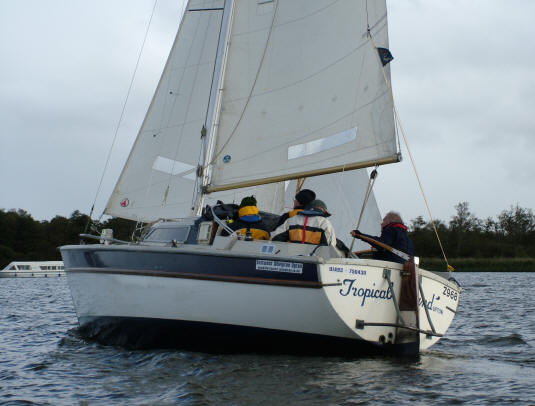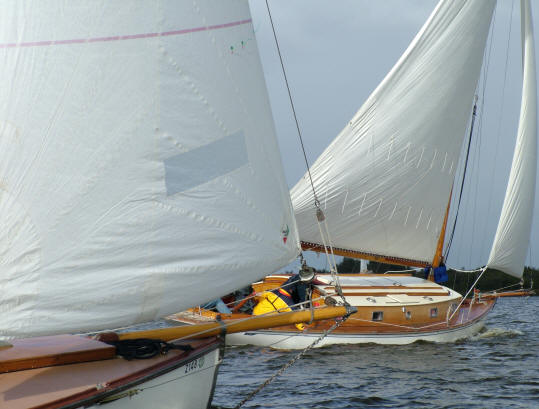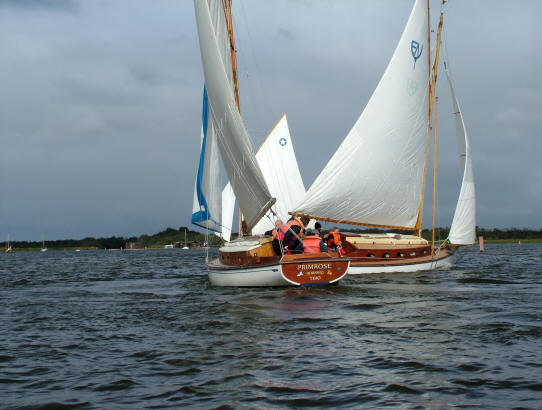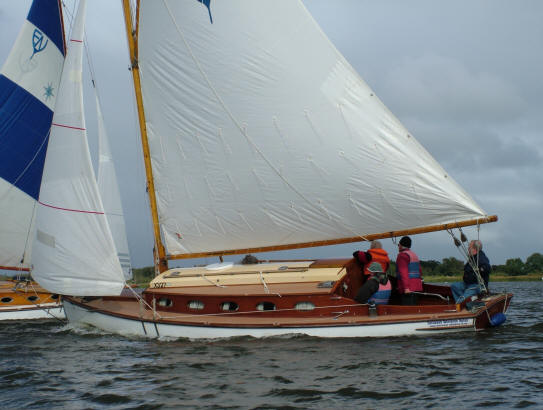 Thursday - The last day for this Year Sailing Top of page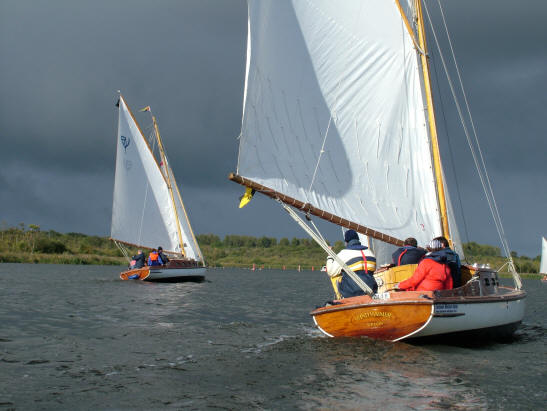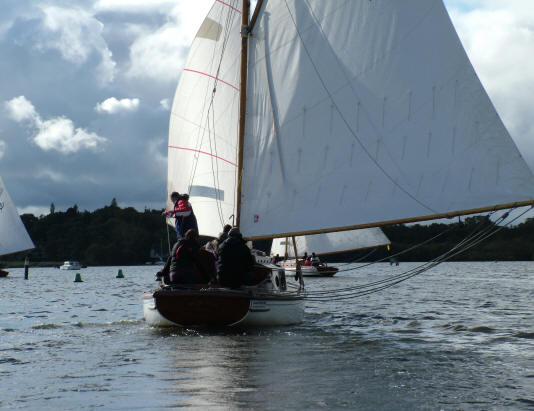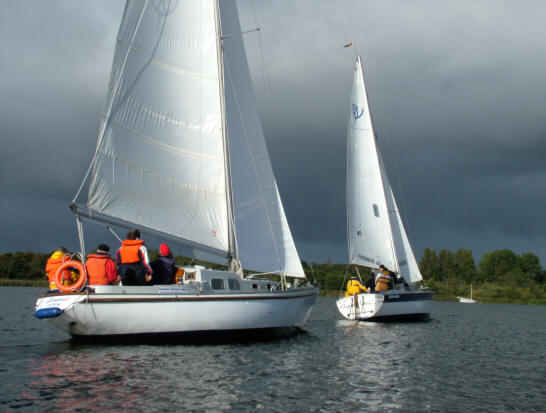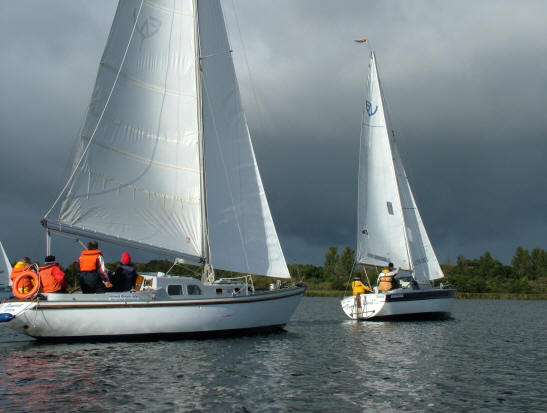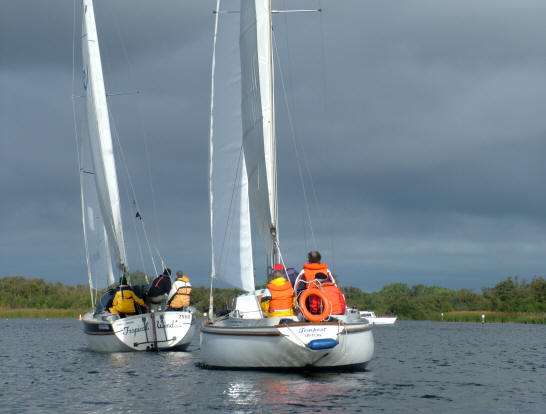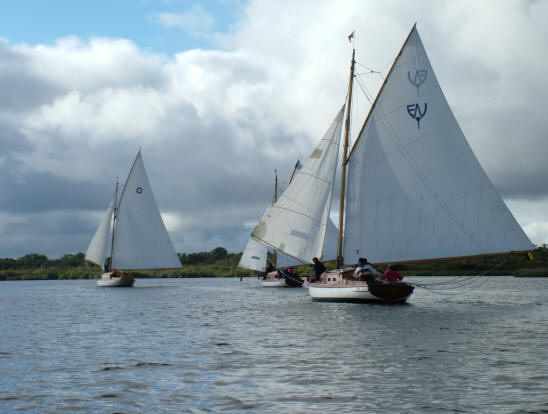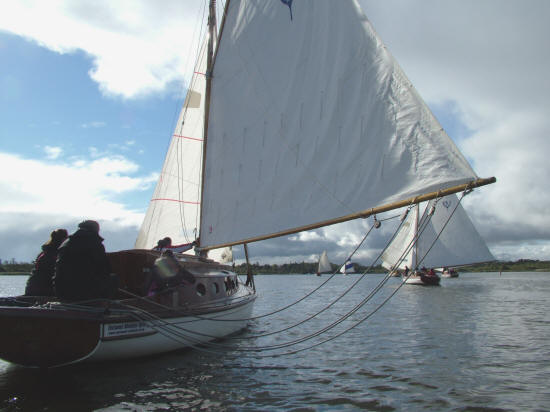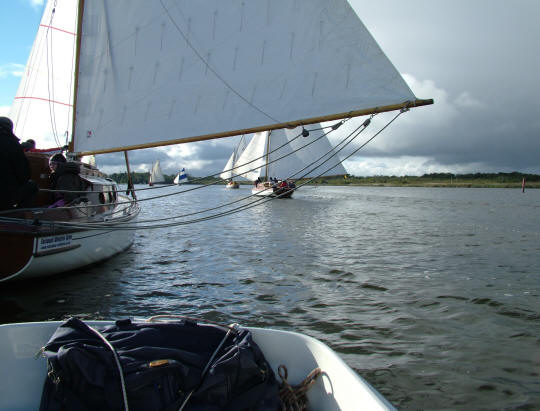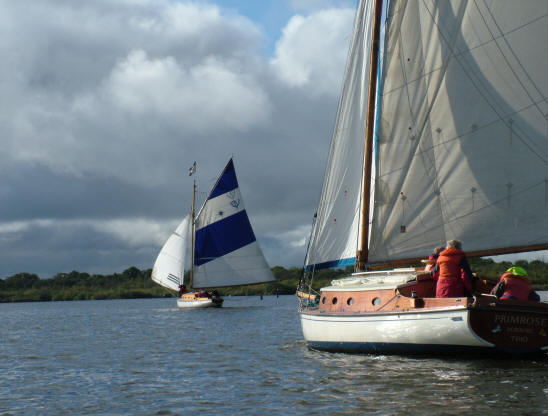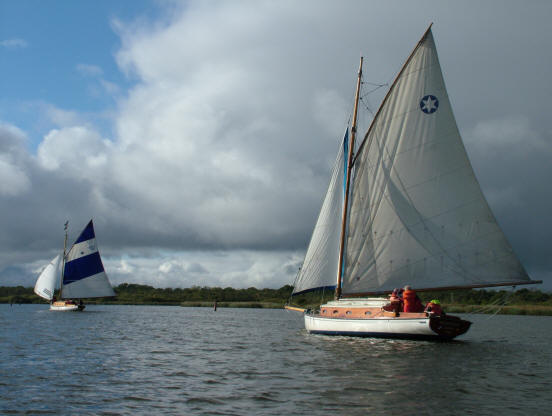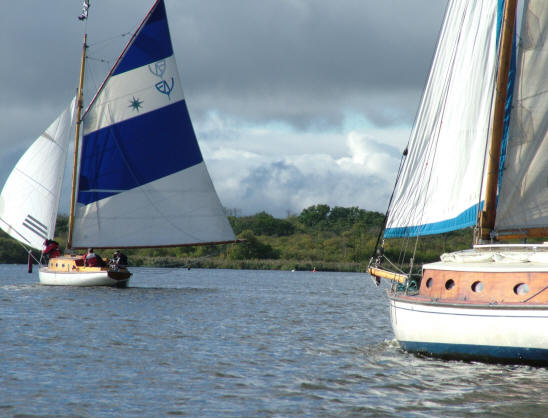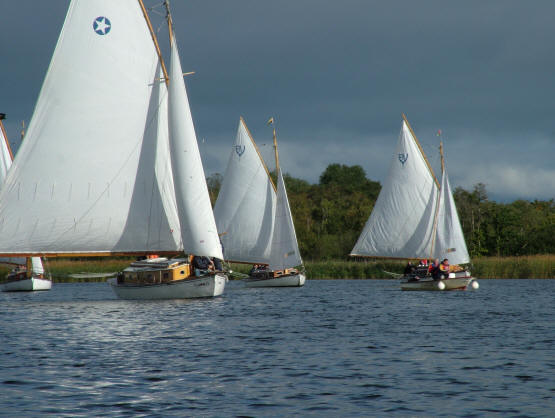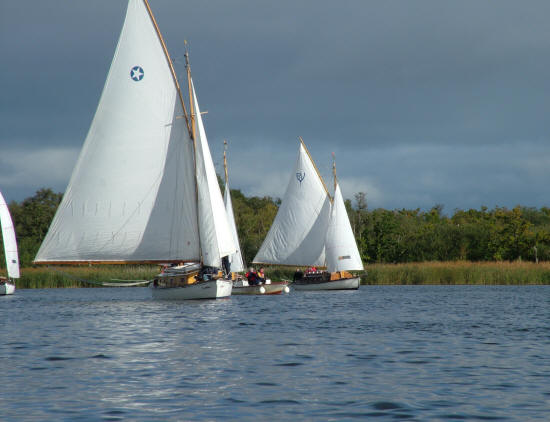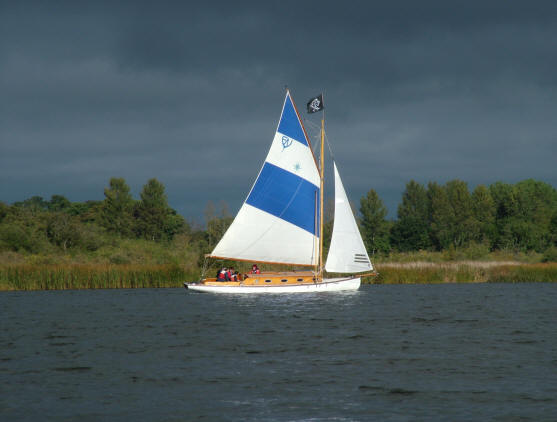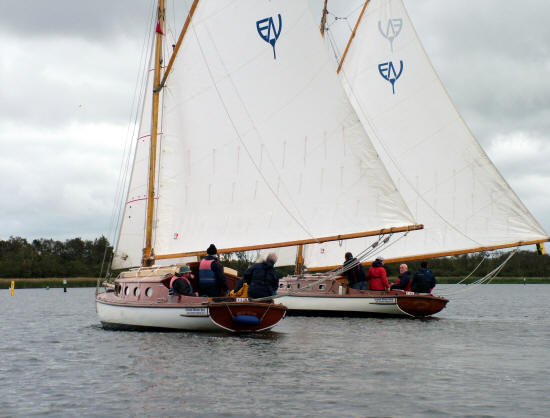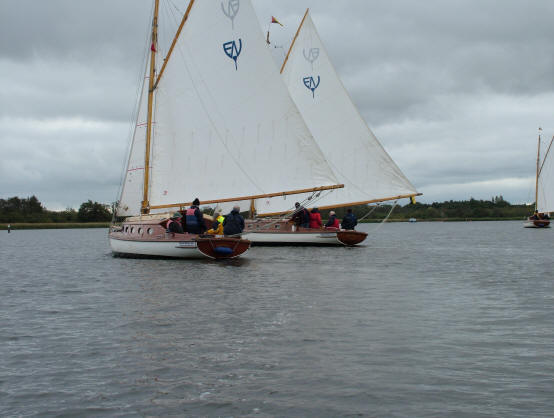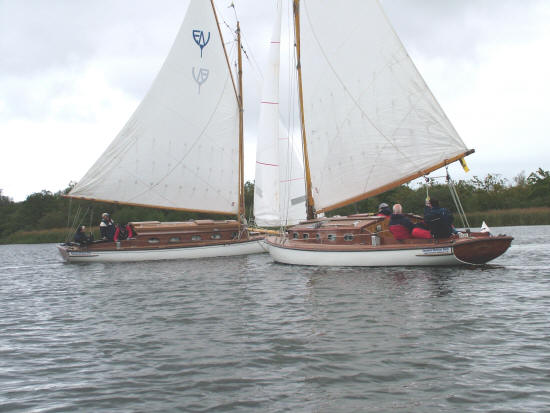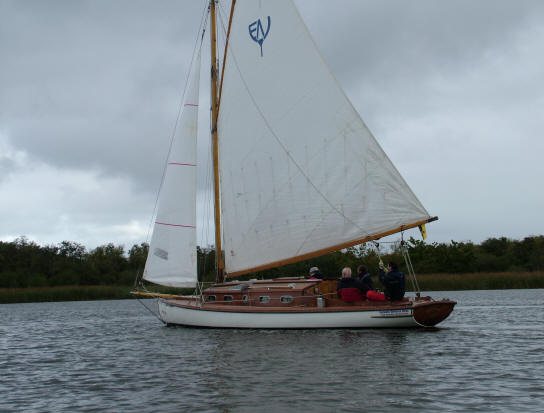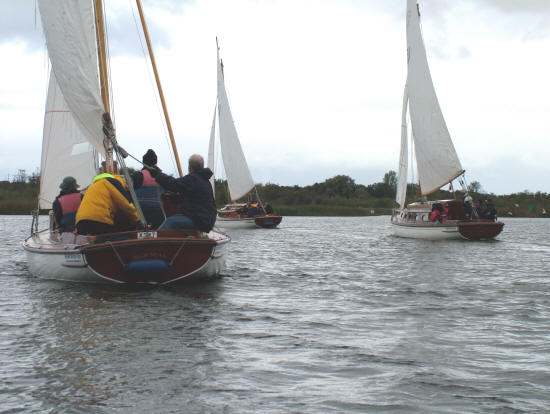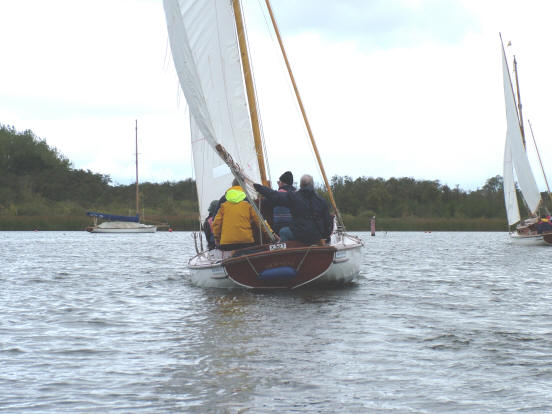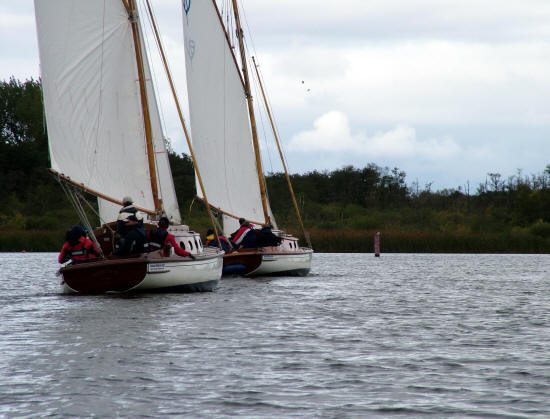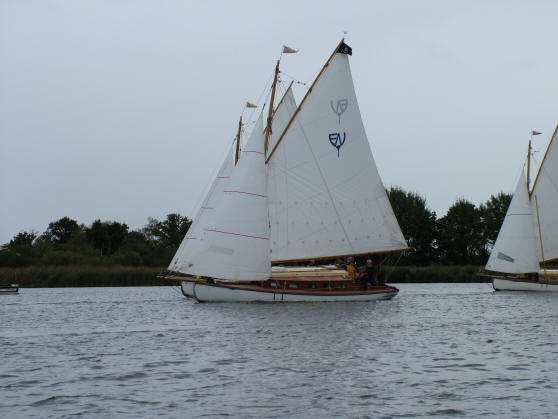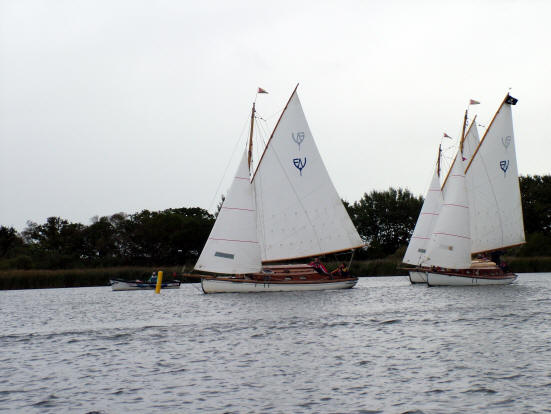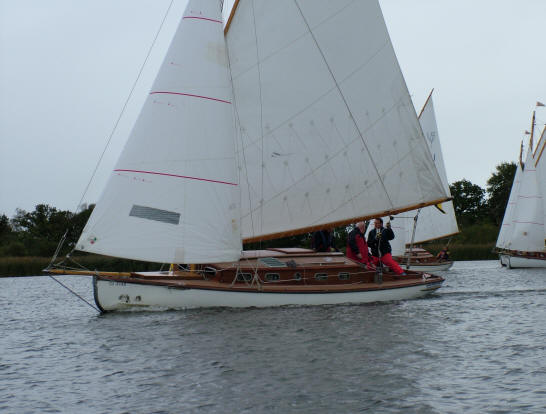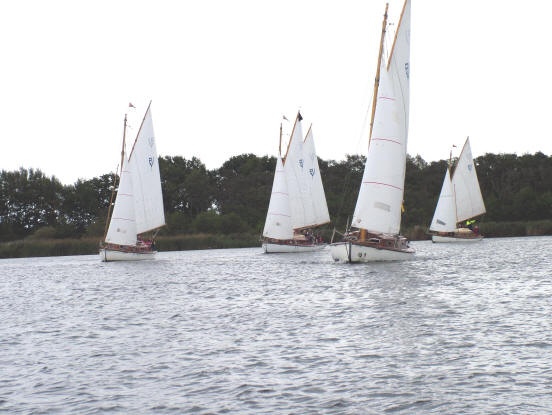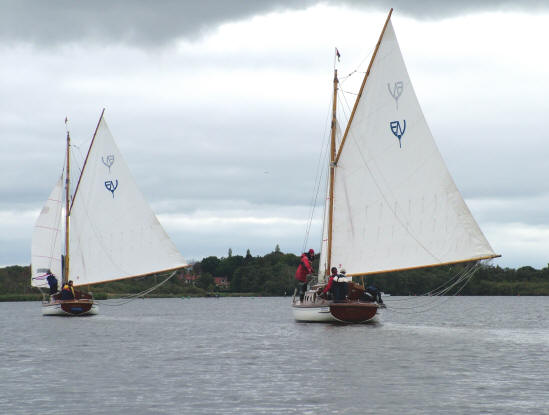 Planning to include a couple of trial video's when I work out how to persuade them to work from a web page!!