www.77777.co.uk
---

I am planning to go fishing on the broads during the summer and beyond. I have a small outboard powered dory which is launched from a trailer and provides the opportunity to go to the places where other fishers cannot reach.
If you fancy a trip on the basis of sharing the costs please e-mail to tell me more. (Paul @ 77777.co.uk)
There are many launch places on the broads - this link is helpful Broads slipways Interactive slipway map Opens in a new tab

My favourite is near Stalham but many more are possible. I provide the Boat (licensed for use on the broads), Fuel, Lifejacket (you do not get into the boat without one), tackle if you have not got your own, bait (provided the maggot fridge is not empty) and some local knowledge. You bring your sandwiches, a drink and a little tackle. The boat is small (11ft and up to 15 knots) so your weight and the tackle you bring is limited. One Adult and a child may be possible and we can either meet where the boat is launched or I will pick you up from the bank where it is convenient for you.

A picture of the boat from a very cold winters day a couple of years ago
Paul's Fishing - Pictures
---
A surprise (2012)
After loosing 3 fish to snapped line - just thought there may be a reason - so tried a pike lure - first cast with a slow retrieve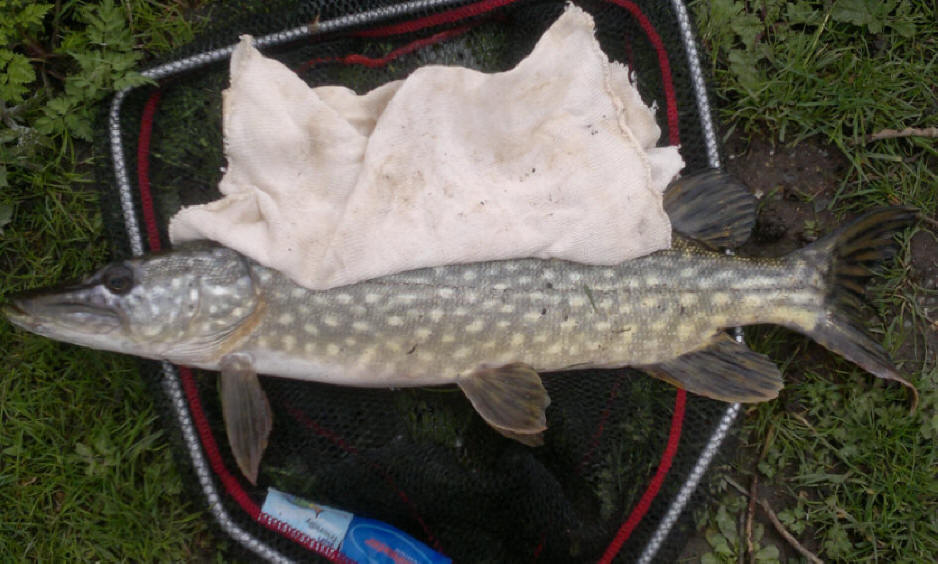 The fish was released after gently returning to the water in the net and swam off after less than 5 seconds but we lost no more to snapped lines that day!
---
1st October 2013 - Barton Broad - Fish from opposite sides of the Broad
Silver Bream - West side from bay in the reeds - Mouth to Tail 10.3 inches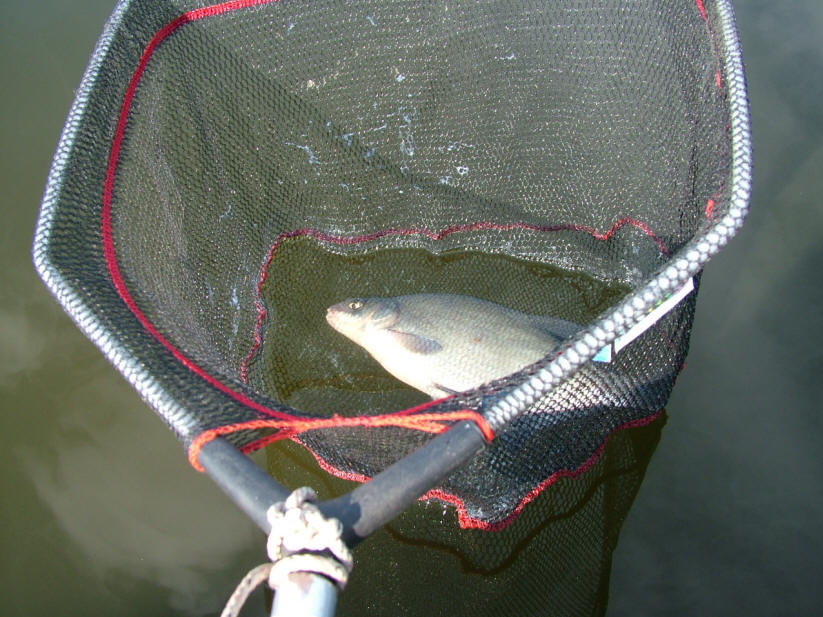 From East side towing a small lure 6ft out from the reeds-
Jack Pike - 20 inches - must take the larger landing net in future.
---
Mid September 2014 - While setting up a very small float
Unintentional bait = smallest fish I have ever caught on a single maggot which was still in the perch's mouth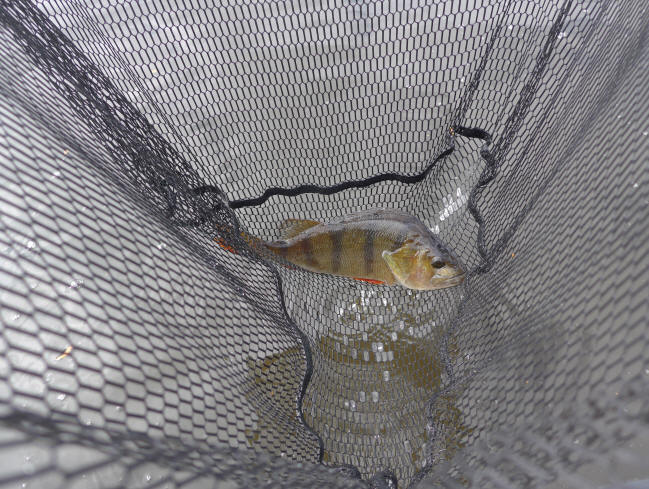 9 inches and a massive mouth
---
Early October 2015
My mooring, about 4 ft from the bank, gave me a close up view of TWO Otters between my boat and the bank. Probably explains the total lack of any bites! So I moved and fished at the north end of Barton Broad with just a few catches. On my way back at the end of the session I stopped at the 'otter patch' - while drinking some coffee my line suddenly tripped the brake and I had a big fish >> probably a silver bream but really too big for this to be right - 14" long and 8"deep !!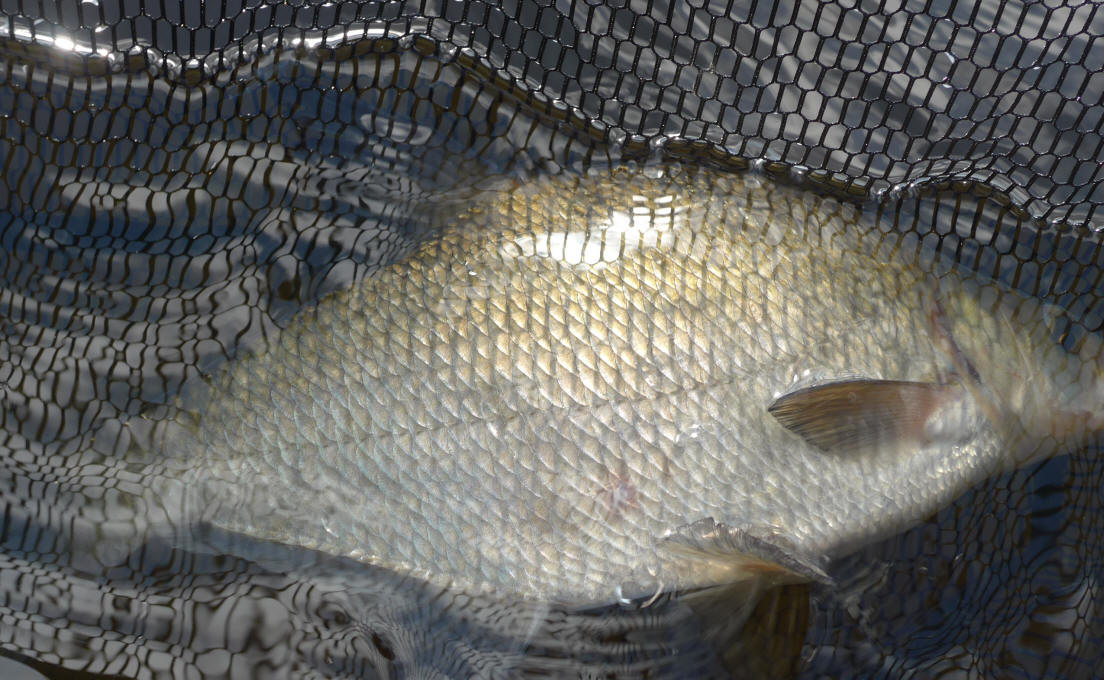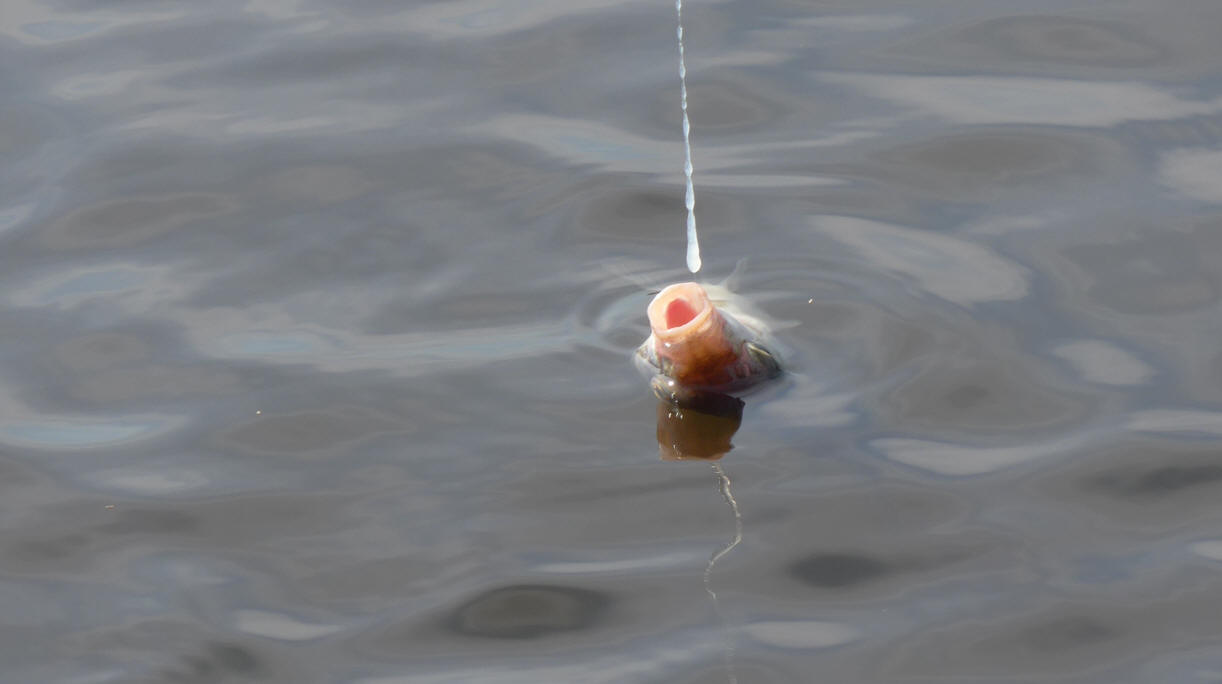 ---
Update for 2016 !<>
My competition - catches far more than me ! ! ! ! > > >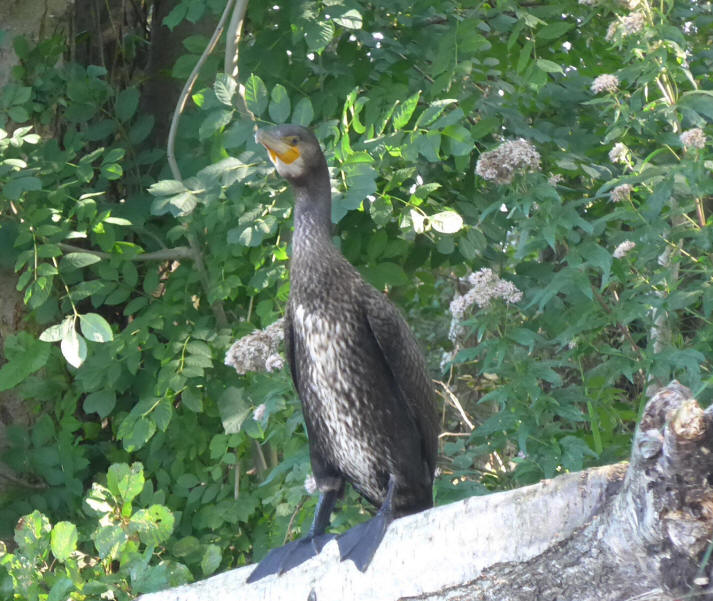 A few pictures of catches in July and August
Perch 14 "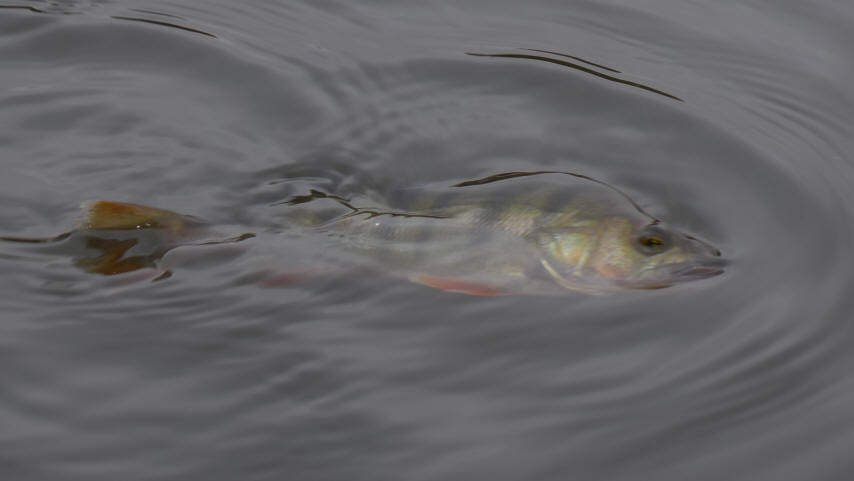 Pike 30 "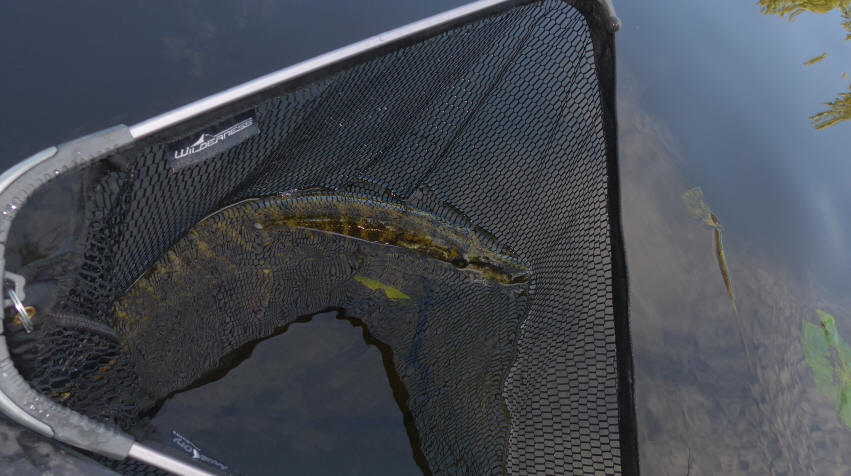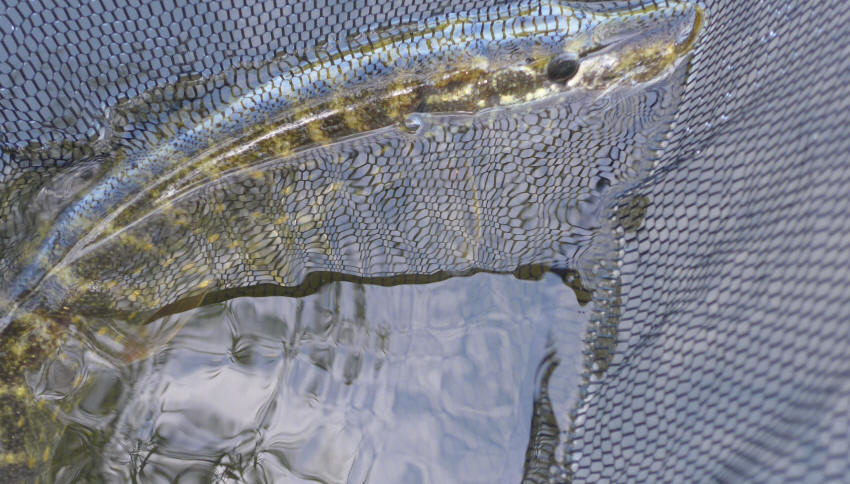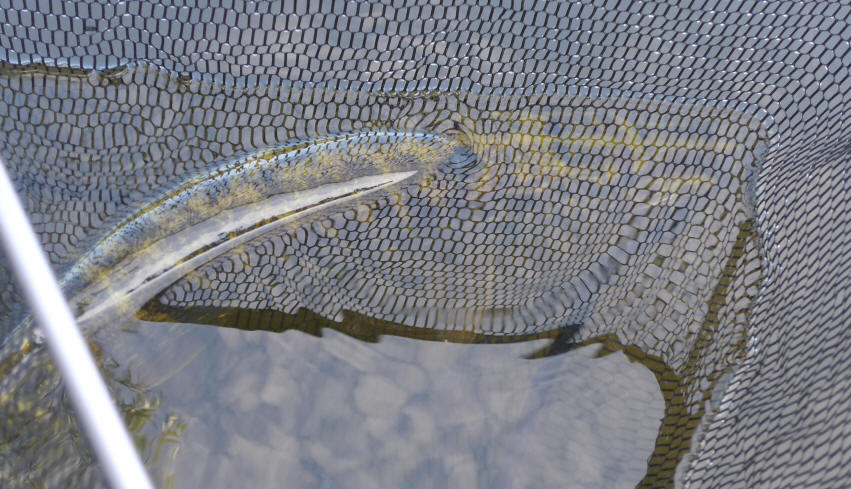 Late September >> Little Pike - took same bait twice then I caught on third try!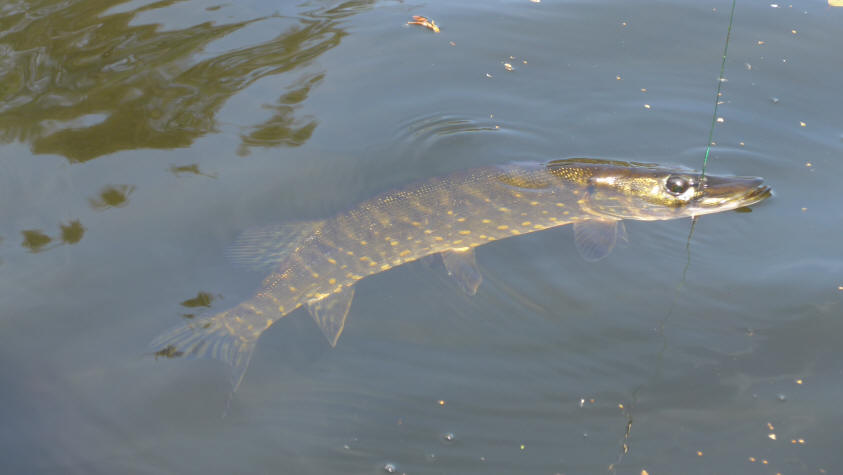 ---